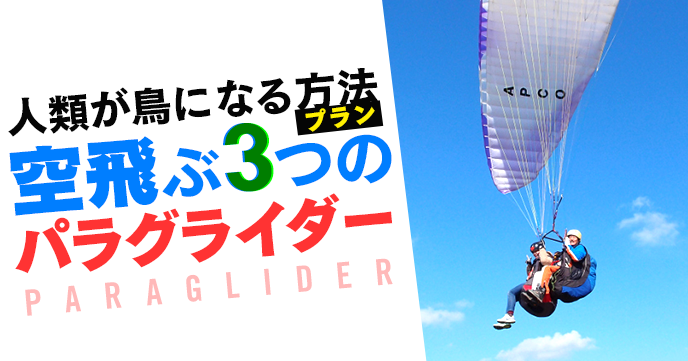 A paraglider is the way mankind is closest to birds. If you are longing for the sky, you should definitely fly! ! There are mainly three methods to fly, hub anastic flight to suit your taste! !

tandem
It is a two-seater with an instructor. Even the first time you can fly around the sky.
Floating experience
It operates on its own. If you get used to it you can experience floating about 1 ~ 2M.
motor
It is a paraglider equipped with a motor engine.

【Search from area】
Kanto / Kansai
Tokai / Okinawa / Kyushu
Sanin, Sanyo / Shikoku / Tohoku

tandem
Floating experience
tandem
tandem
tandem
Floating experience
tandem
tandem
tandem
Floating experience
motor
tandem
tandem
Floating experience
Floating experience
Floating experience
tandem
tandem