Japan Travel Guide for Outdoor Lovers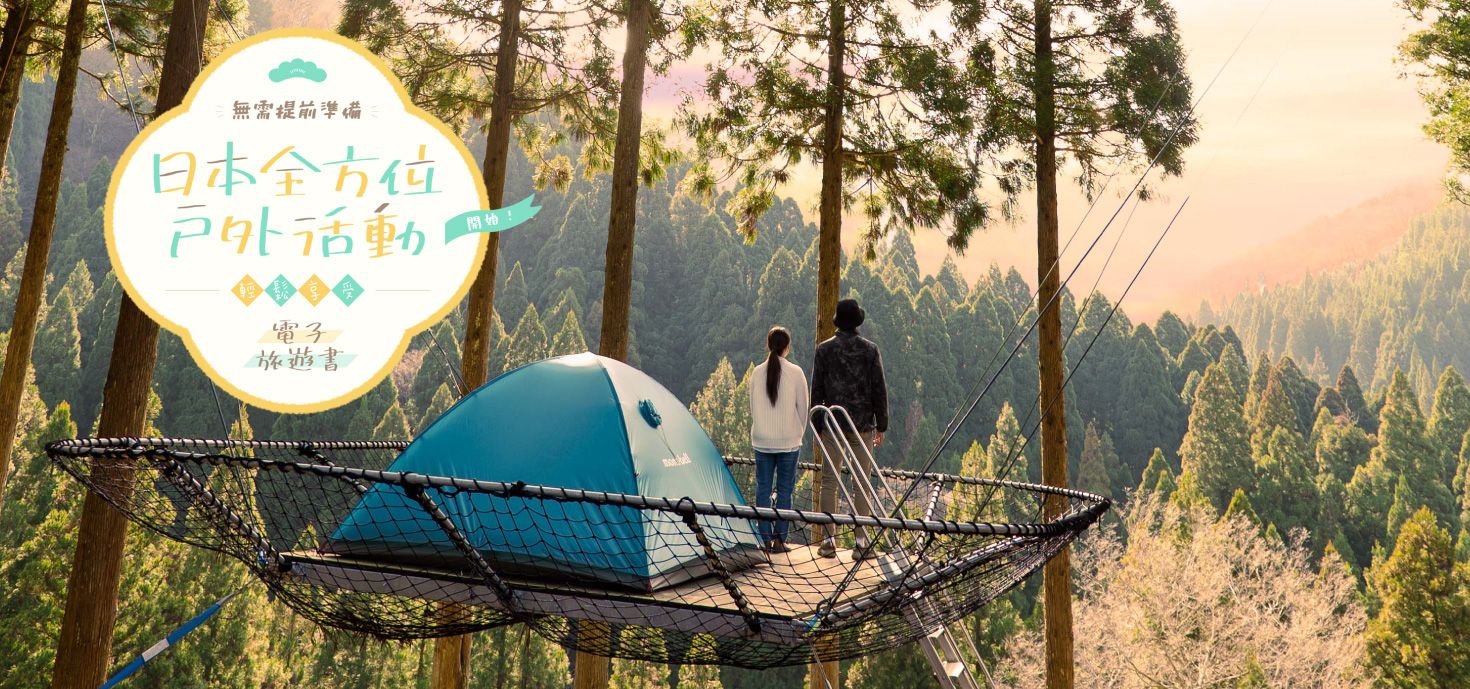 We have prepared a complete Japan travel itinerary for all outdoor lovers. From seasoned travelers, outdoor enthusiasts, backpackers, hikers, or travelers looking to explore Japan more deeply. These e-books have something for everyone, and is full of content to explore Japan's beautiful nature. Whether you like to go to Japan or do outdoor activities, these books are great reference resources. Click the link below to download your completely free e-books, available only in Traditional Chinese.
1. Trekking & Hiking in Japan: Explore the Unique Trails and Itineraries
Japan is rich in natural beauty, with 34 national parks spanning from Hokkaido to Okinawa Prefecture. Experience the magic of nature; hiking and canoeing are a great combination too! You will feel the gushing waterfalls, witness the miracle of coral reefs turning into karst terraces on the mountain, and walk through rocky caves formed by wave erosion. You can also enjoy the stunning views of the heavenly lakes and even climb to the peak of Mount Fuji, a symbol of Japan!
2. Where to Run & Cycle in Japan: Read about the best Tips, Tricks & Hidden Spots!
When traveling in Japan, cycling and running can give you a new perspective of the local sights and culture. Put on sneakers and run in the modern and prosperous metropolis of Tokyo or the ancient city of Kyoto. Make your trip memorable; pedal or run through the forest at the foot of Mount Fuji, roam in the Hida Forest, or run along the shore of Naruto Strait—you'll experience a different side of Japan!
3. Outdoor Camping & Glamping in Japan: Where To Go & What To Do
Camping out amidst Japan's lush mountains and forests is a wonderful way to experience the country's natural splendor. Whether it is traditional camping or new luxurious glamping, or even driving a camper van across the prefectures, you will see a different Japan wherever you go. You can go camping in the forest, on the plateau, or near the sea and discover new sensations with each. Participate in adventurous and cultural activities that will make you feel part of nature. Let us take you on a journey through the wonderful world of outdoor activities.
4. Family Fun: Bring Your Children to Japan for a Great Family Adventure in Nature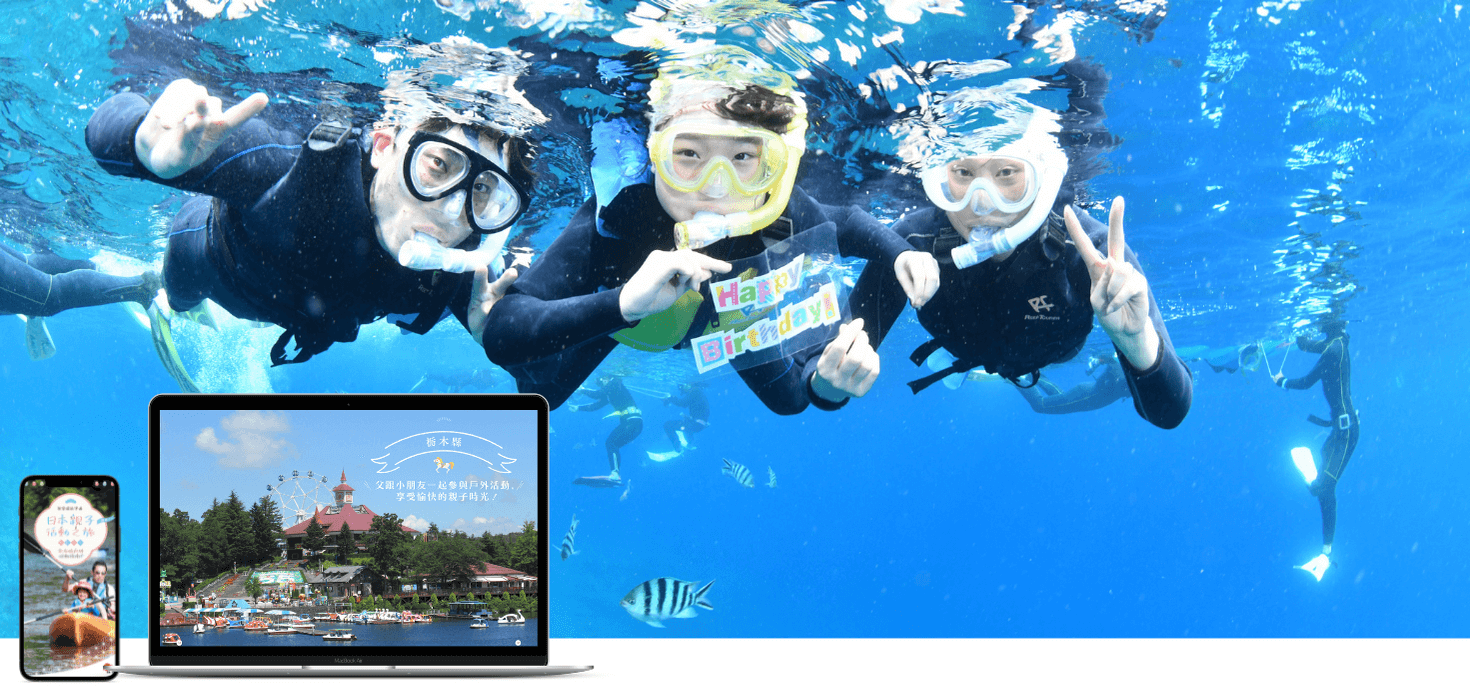 Visit aquariums and discover the ocean world with your children. You can also explore mysterious caves and snorkel and enjoy close encounters with marine animals. Participate in outdoor activities with your little ones, interact with friendly farm animals, and feed sheep and milk cows. Or enjoy the panoramic nature views from a Ferris wheel, then join in cultural activities. Get tips and itineraries for fun outdoor adventures with your kids!
5. Luxury Travel In Japan: Indulge in The Ultimate Luxury Outdoor Retreats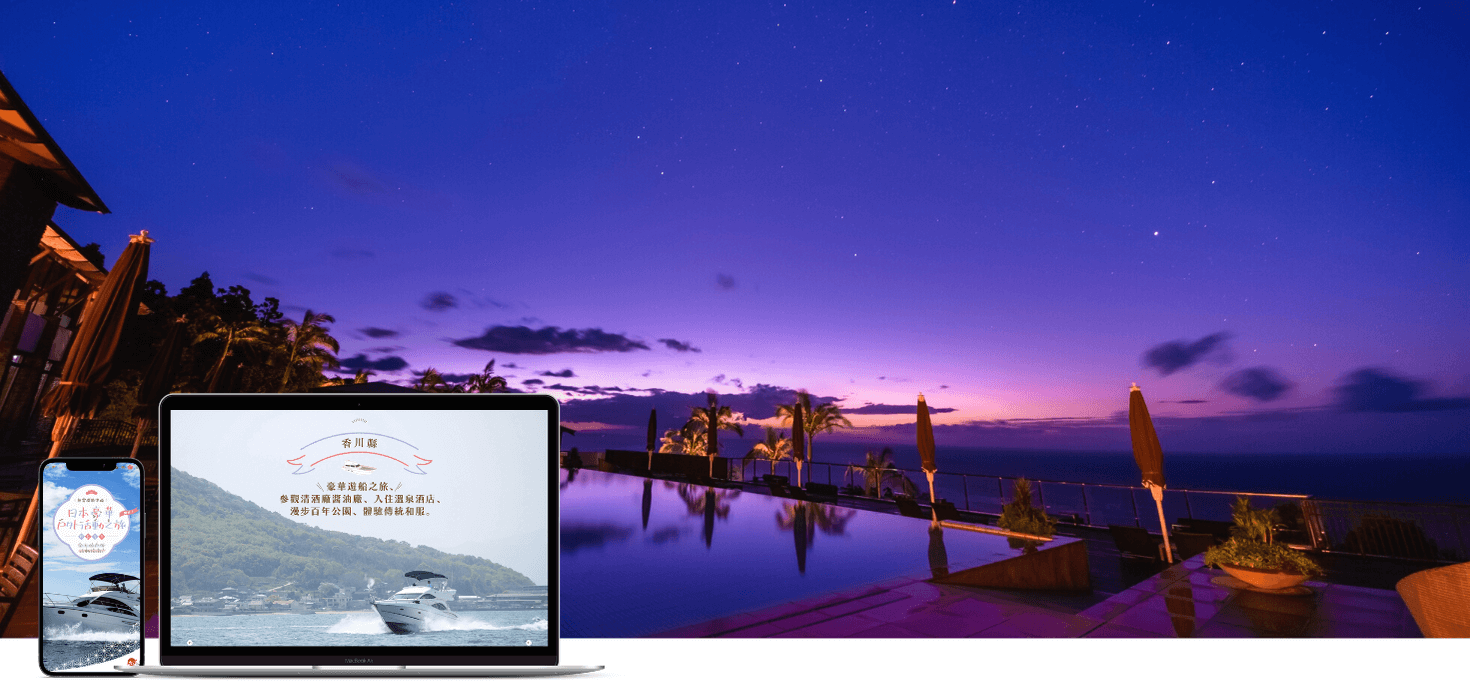 In Yakushima, a world heritage site, every place has a unique original appearance of nature. You can feel the realm far away from the hustle and bustle in the top hotels on the island. At the same time, you can taste high-end delicacies, enjoy beauty and spa treatments, cleanse your body and mind, and bring a refreshing feeling. Embark on a luxury yacht and travel to the small islands in the Seto Inland Sea, explore the time-honored traditional industries and visit rare soy sauce and sake breweries, and experience the traditional Japanese culture. Enjoy luxury outdoor travel in Japan!
6. Enjoy skiing and all kinds of snow activities in Japan!
Japan, a paradise for skiing, is loved by Hong Kong tourists for its high-quality powder snow. You can enjoy various winter sports in well-equipped ski area with teaching facilities. Even if you don't own ski equipment or have never skied before, you can easily enjoy the fun of winter sports. From skiing, snowboarding to snow hiking, sledding, snow bikes, and many other exciting snow activities, everyone can experience the charm of snow in Japan. After a tiring day in snow, you can soak in the relaxing hot springs or taste delicious food and wine in a snow igloo. Let's enjoy the unique winter experiences in Japan!
Available in Traditional Chinese only!