What are activities? | List of about 400 outdoor experiences and tours.
What are activities (outdoor activities, outdoor sports, online tours)?
"Activity" is not only an experience / tour held outdoors in the field of nature on the earth such as the sea, rivers, lakes, mountains, sky, and snow, but also a manufacturing experience, Japanese traditional culture experience, and online tour. It refers to the activity itself that you can enjoy using a part of your body or learn online.
 Until now, it mainly refers to outdoor sports and sotoasobi that are experienced as part of landing-type tourism in resort areas such as Hawaii and Guam, which are popular overseas, and Okinawa and Hokkaido in Bali and Japan. , It was generally recognized as an optional tour of each travel agency, a day trip.
 Nowadays, the word "activity" has become established worldwide, not only in outdoor sports and manufacturing experiences, but also in SNS (especially twitter, Facebook), TV, the Internet, and various media such as travel information magazines. Expression is widely used, and the word activity is also used in various scenes.

 Activity Japan offers a variety of experience plans, from day trips where you can go alone, with friends and pets, to activities that families with children can enjoy! We also have a wide range of recommended overseas and domestic sightseeing tours that you can enjoy at home.
 There are plenty of plans for same-day reservations and previous-day reservations, so it's ideal for day trips from central Kanto and Kansai and sightseeing spots! Search for the activity you are interested in and book your favorite plan at a bargain price.


From "Area" x "Experience" x "Schedule"
You can freely search for experiences!
Recommended activities for day trips and weekend outings
Where are you going?
Popular activities by area
Okinawa main island
Okinawa remote islands
Tokyo
Kanagawa
Central Hokkaido
Kyoto
Gunma
---
---
What to do?
List of experiences you can experience at Activity Japan
Marine sports (sea activities)
Mountain sports (mountain activities)
Winter sports (snow activities)
Handmade / Handcraft workshops
Entertainment
Online experience tour
Hobby / Cultural experience
Food making
---
---
Frequently asked questions about activities
Q

What is the meaning of activity and what is activity?

A "Activity" is a general term for outdoor experience leisure activities held in the fields of nature such as the sea, rivers, lakes, mountains, sky, and snow. It mainly refers to all outdoor sports experienced as part of sightseeing in domestic and overseas resort areas such as Hawaii, Guam, Okinawa, etc., and was generally recognized as an optional tour of a travel agency, but now " The word "activity" has taken root, and the expression is widely used in media such as television and the Internet as a general term for play that can be enjoyed locally.
Q

What is Activity Japan?

A Activity Japan is Japan's largest domestic activity / day trip reservation site operated by the HIS Group. You can compare, search, and reserve recommended experiences, activities, leisure, play, soto play, online experiences, and popular day trips from 4000 affiliated companies, 400 events, and more than 15,000 plans. A variety of experience plans are available, from one person to activities that can be enjoyed by friends / couples and families with children! There are plenty of cheap plans and plans for same-day reservations and previous-day reservations, so it is ideal for searching on the road.
Q

What are the popular and recommended activity areas?

A Okinawa, which is popular as a resort area, has abundant plans for remote islands such as Miyakojima, Ishigakijima, and Iriomotejima where you can enjoy the beautiful sea and mangroves. In addition to Tokyo, which boasts the largest number of businesses and plans in the Kanto region, many people visit Kanagawa and Yamanashi in search of the sea, mountains, and lakes that are close to the city center. In Kansai, Kyoto where you can enjoy traditional culture experience and manufacturing, Osaka where you can enjoy food culture experience, and the area around Lake Biwa where there is a famous SUP spot are popular areas. In Hokkaido, you can enjoy magnificent nature experiences, snow activities, hot air balloons, etc.
Q

What are the popular and recommended activities?

A Popular marine sports in the sea are SUP and snorkeling diving. Water sports such as canoeing and kayaking and smelt fishing are popular in the lake. Exhilarating canyoning and rafting in the river, thrilling bungee jumps and paragliders in the mountains, and snowshoes in winter are also popular. In addition, we also recommend pottery experience and fishing that are popular nationwide, yukata / kimono rental at sightseeing spots, sightseeing tours and guided tours.
Recommended/Popular Activities/Experiences/Leisure Features
Featured regions and areas of interest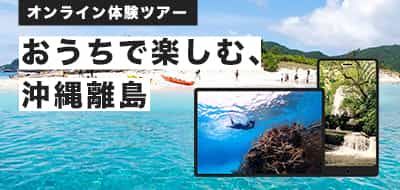 [Online tour] Okinawa remote islands to enjoy at home. You can have a full-fledged resort experience online.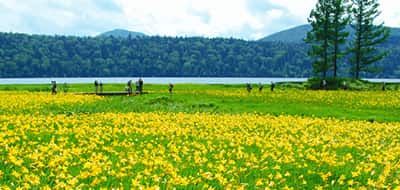 [Mt.Bandai/Lake Inawashiro] Introducing superb view activities in Fukushima Prefecture!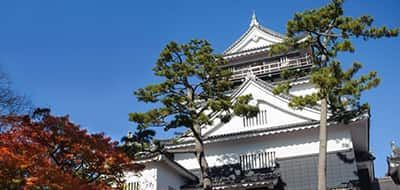 [Okazaki City, Aichi Prefecture] Introducing various ways to play in Okazaki, from history and manufacturing to experiences and activities that you can enjoy with your family!
Search by activity / experience
Loading