 Three generations of families and loved ones ,,, You can book valuable premium experiences.
At Activity Japan, special experiences and emotions felt through it,
We offer it as a priceless experience.
Please enjoy special time and special space with someone who is important.
Family, important people, experiencing a mind
An unusual, experienced experience with a little rich heart
The activity Japan?
From 13,000 plans throughout Japan, from classic outdoor, latest activities and Japanese traditional culture experience to leisure facilities tickets! You can book various kinds of fun and experiences.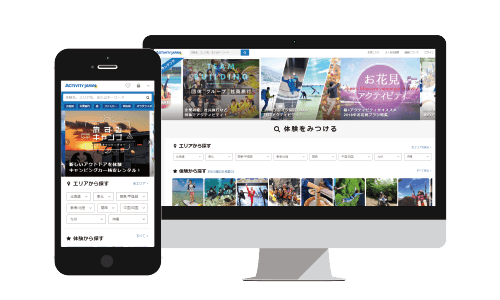 Look for experiences from the area and make a reservation