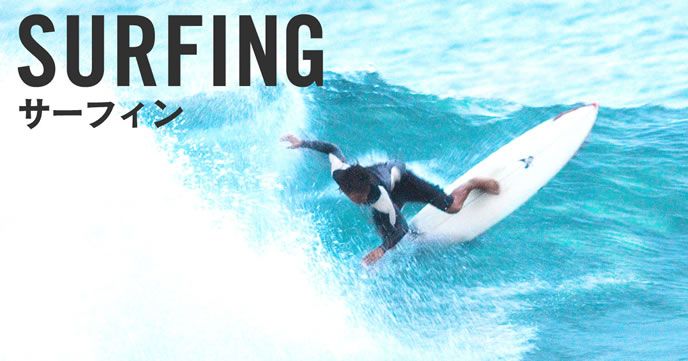 Learn to surf in Tao Safe and enjoy the summer
Taosurf is a surf shop in front of the Miyajihama Beach in Fukuoka City, Fukuoka Prefecture. The Genkai - Nada is spreading in front of the shop, and in summer it is crowded with many sea bathers. Recently there are plenty of restaurants and cafés along the beach, making it a popular spot for young people. Located in such a location Tao Saru has a good shop appearance and amenities in the facility are also very fulfilling, and anyone can feel free to wind surfing and enjoy marine sports. The clerk is also friendly people, very kind and kindly touches me! For the coming season, especially those who want to start windsurfing may be better starting at this location where the location is also the best.
About Taosurf's approach and business characteristics
Tao Saf is doing various marine sports such as body board including windsurfing and recent popular stand-up paddle surfing as a feature of the business. Of course, the school is open, and from the polite guidance to the beginner, the shop is opened as a place of refreshment for advanced people. In addition, the store's own event is open, and we are also working on creating an environment where people can enjoy spending time as a place to interact with people who enjoy a lot of marine sports. For novice people there is resistance to starting marine sports, but such resistance will soon disappear, it will treat me frankly!
About the activities Tao Saf handles
Windowurfing is the main activity handled by Tao Safe, but in addition to that, we deal with body boards, stand-up paddle surfing and others. We also have an experienced school for beginners and a regular school for those who want to start as a hobby afterwards. Board rental and wet suit rental are also available, and after the play you can use the shower room of the facility, changing rooms etc. In addition, shops regularly perform events, and participation such as competitions is also possible. Why do not you try marine sports to enjoy the summer with Tao Saf!