Anyone can attend canyoning!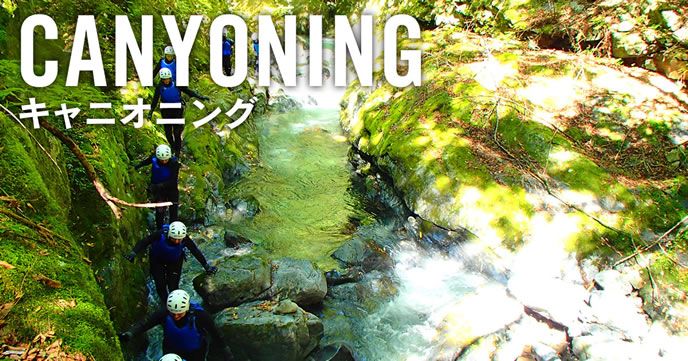 I want to do canyoning, but how many people can join?
How many people can join the canyoning tour? There are also people who have doubts that. I think that there are many people who do not understand whether it is all right to go and how many people are okay if it comes to experiencing with all of my friends only to go with themselves alone. Depending on the company that carries out the canyoning tour, it seems that there are only one or two people with the smallest number of tour participants. Conversely, the maximum number of people who can participate in the same tour is about 15 people. If too many people are too big, there are many companies that limit the maximum number of people by judgment of danger in the case of beginners.
If you participate with family and friends, enjoy plan combined with BBQ!
Canyoning is an activity using the whole body, so after exhausting the tour the fatigue and feeling of hunger will throw on the body. So I'd like to recommend that it is a plan combined with BBQ. If you are going to participate with friends and family, many companies are planning to enjoy BBQ in nature as it is after the tour, so we encourage you to participate. Those who have rested their bodies for a while at the BBQ than get ready to go home soon from a tired body can prevent troubles on the way back and BBQ that you enjoy in nature rather than nothing should be the best memory .
Experience plan is recommended for canyoning beginners
For people who have never done canyoning, experience plans are recommended. Many tour companies are preparing a canyoning experience plan for beginners, and it is contents that can experience canyoning in about one or two hours with short ones. Because it is a tour for beginners, the difficulty level is also low in many places, and I think that it can be enjoyed for those who do it for the first time without taking time. If it is an experience plan, we will also tell you how to use the tools and how to get down to the actual river carefully, so beginners are encouraged to firstly learn what it is like in the experience plan.