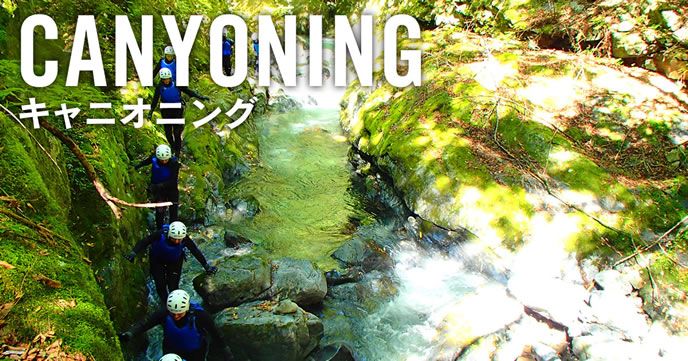 Canyoning tour recommended for family travel
You will want to enjoy outdoor sports and others as the warmer season comes! The topic of canyoning is recommended for family trips. Some parents may be worried that "Canyoning is dangerous to let them be a child", but it is okay for special tours to follow tours. Canyoning called nature's water play can be enjoyed even by beginners. Let's enjoy the nature that you can not usually touch and refresh with the whole family. Is not it nice to have fun playing in the beautiful nature this summer?
Body and stomach satisfied greatly with plan combined with BBQ!
After moving a lot of body with canyoning, it is still very hungry. Because we are enjoying great nature at ease, why do not you enjoy BBQ with exquisite meals? Canyoning tours are organized in many places, but there are things preparing plans combined with BBQ in it. Various equipment and ingredients are necessary for BBQ, but if you apply for the tour you can prepare them all. Preliminary preparations for family trips are very difficult but it is exciting just by thinking that you can enjoy outdoor sports and delightful meals by hand picking just the plan combined with BBQ.
By the way, when you go with your family What is the recommended spot?
Let's enjoy canyoning with family! Which spots do you recommend? There are many spots where you can enjoy canyoning from Hokkaido to Kanto and Okinawa. Wherever you go, you can enjoy it with your family, but if children are together, let's choose where there are guided and safe courses. What is the recommended spot if you are familiar and experienced? It may be one way to ask. It should be safe to enjoy every spot so you think that you can ask anything if you are concerned when applying for a tour. I hope the family trip this year will be more enjoyable than ever before.