Which is better to purchase and rent standup paddle board (SUP)?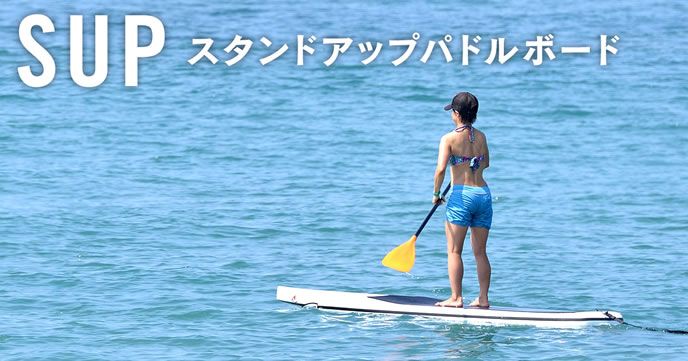 Points to note when purchasing a Stand Up Paddle Board (SUP)
Stand-up paddle board (SUP), which is attractive with lightness like surfing and unique operation feeling using paddle, is gaining popularity as a new waterside sports recently.

If you are considering starting a stand-up paddle board (SUP) from now on, you will need to get all the tools that suits yourself.

First of all we have to purchase boards and paddles, but there are various grades depending on the size of the board and the materials used, so there is a big difference in price, so budget and your skills It is important to carefully select tools in mind.
Understand different prices depending on the grade well
If a beginner is to use it for the first time, it is best to choose things with a size of 11 feet or more with sufficient buoyancy and stability.

Small things as small as 9 feet can feel the response of the wave with the skin, it is excellent also in turning and swingability, but it is difficult to stabilize middle while it is not possible.

If you choose the one with the highest grade, there is sufficient quality, stability, operability, even novices can use it with confidence, but it is important to consult with the budget frequently because the price will be slightly higher .
In addition, it is relatively inexpensive and excellent in stability and steering performance is equipped with fins.
Because it is excellent in straightness and turning property, it is characterized by relatively easy handling even at first.


Feel free to enjoy Stand Up Paddle Board (SUP) with rental
One way to enjoy Stand Up Paddle Board (SUP) more easily is to participate in experiential societies and events held by various sports clubs and so on.

It is held in major cities nationwide and areas where water sports are thriving, even beginners can be taught politely from basic things.

The necessary tools such as boards and paddles can also be used for rent, so it is an advantage that you can experience without having to purchase expensive items from the beginning.
First of all, it is one of the options to arrange the tools at the time of starting full-scale using these experiential sessions.