Enjoy kayak in an accessible environment from the downtown area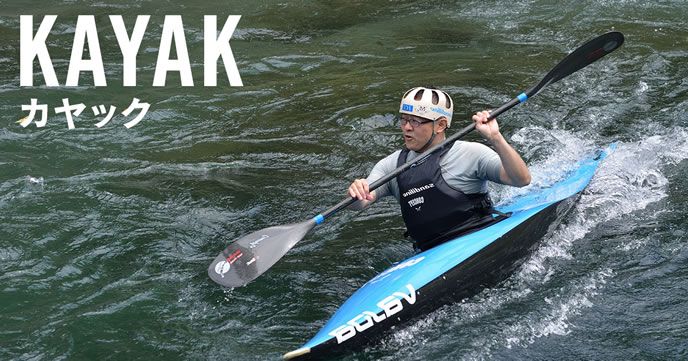 Where can you experience the most popular kayaks in Kanto?
When living in the city center, opportunities to contact artifacts such as buildings and asphalt and opportunities to see them are many, so chances of being able to feel nature in everyday life tend to be reduced.
Kayaking is suitable if you enjoy nature closely.
The kayak is felt closer to the water surface than a Canadian canoe with an elongated canoe.
Since there are many rivers even in the city center where there are many artifacts, if kayaks and accessories are available, you can enjoy kayaking even in places not far from the city center.
Recommended for busy modern people in that you can enjoy it in the nearest river without going far.
Recommended (popular) spot when enjoying kayak in the city center?
Kayaking can be said that there is no problem when enjoying if the river's flow is calm and the width of the river is wide.
However, if you enjoy in the suburbs of the city center, the transparency of the river is as high as possible, and it is possible to enjoy the original way of kayaking that the state of the river's water is beautiful.
It is also good to enjoy it in the spot unique in the city center of Tokyo Bay.
Tokyo Bay is easy to access from a wide area of ​​Kanto, the wave is calm and the environment suitable for canoes is in place.
Also many canoe lovers visit, so you can enjoy canoeing on the surface of the water as well as other enthusiasts can exchange information and enjoy sharing.
Is it a safe experience plan that even a beginner can ride a canoe?
Since canoeing activities are carried out in a state floating on water all the time, it can be said that it is difficult to grasp a knack among a number of sports.
Experience plan exists for beginners of these canoes.
From basic matters such as how to carry canoes and dropping it on the water surface, you can lecture to the necessity of life jacket and how to wear it.
You can also learn how to row all together by getting on a canoe at land first.
In the unlikely event, you will be taught how to cope in case of overturning and how to deal with when trouble occurs, so it's an experience you can relax for those who are concerned about what you want to try canoeing!