Dieting while healthy muscles in canoe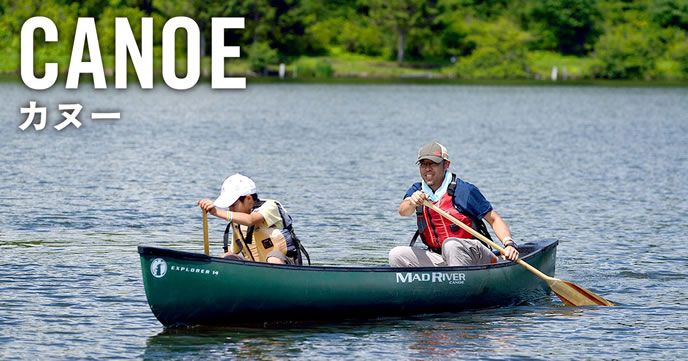 How to enjoy the canoe with muscles while enjoying it
In a canoe that progresses as if it matches the flow of the river in a magnificent view of the natural landscape, only the owner who is rowing is the only one that drives.
It is good to leave yourself in the river's flow and go down the river at ease, but sometimes it is fun to go through the wind while feeling a sense of running with rowing all
Rowing with all around in the surface of the water to go ahead using the oar uses muscles more than it looks.
It can be said that canoeing is a feature of canoeing that you can efficiently train the difficult bones such as biceps, shoulder muscles, pectoral muscles and grip strength which are difficult to train normally by rowing in all.
Being healed while enjoying the scenery with a healthy canoe
Generally, having daily life and spending a long time with it floating above the water surface is something that you can not experience much.
What is different from the case where a canoe boarded another ship is that it is very close to the water surface compared to other ships.
If you extend your hand it is easy enough to reach the surface of the water, so you can taste extraordinary things like feeling splashed water.
If you are floating on a quiet and peaceful water surface that you can forget the daily bustle, you can experience extraordinary experiences.
Such experiences that you can not usually feel can expect a particularly healing effect in the mental aspect.
Not only can physically eliminate the lack of exercise, but it is canoeing that can become mentally healthy.
Canoe with high momentum is best for diet!
Canoe is an activity that consumes a lot of calories just because it is balanced on the surface of the water so that it will not overthrow unlike a boat.
Balancing for human beings is very expensive because calorie parts are kept in tension just like balancing so as not to overturn with a bicycle.
Furthermore, by using oars, you can use all the muscles of the upper body all the time by rowing a high loading water surface, and you will use whole body muscles to step on the lower body so that the body does not collapse.
You can make a balanced diet by using a lot of calories burning muscle.