Let's rafting when you come to Canadian Rockies!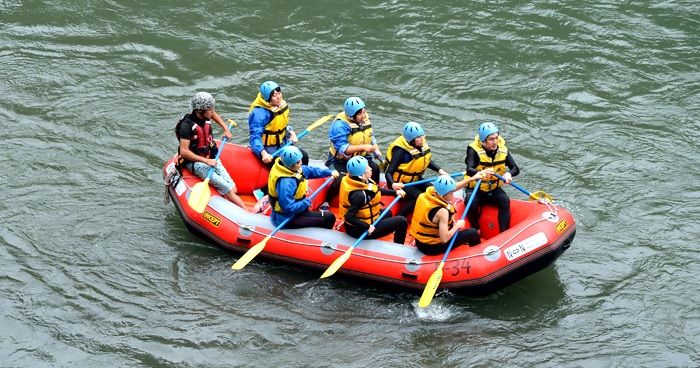 At Canadian Rockies you can enjoy a great rafting!
Canadian Rockies are the perfect river for rafting.

Canadian Rockies are divided into a number of tributaries, but the intensity of river flow is quite different depending on places, so you can enjoy levels 1 to 4 representing the level of difficulty in rafting.

Many people enjoy rafting at Canadian Rockies as this means that a wide range of people from beginners to advanced people can enjoy it. There is also a course of a calm river that does not have to do helmets so it is safe for families.
What is the recommended river among Canadian Rockies?
Canadian Rockies are divided into several tributaries, the difficulty level is completely different depending on the location. I would like to recommend it to beginners, Bow River and Kananaskis River.

Both the river flow is calm and the surrounding landscape is wonderful so it is a river where you can enjoy rafting while enjoying the scenery with family and children.

The river recommended for advanced players is Kicking Horse River. The violent river flow that can enjoy the real thrill of rafting can concentrate on rafting without having the time to enjoy the scenery.

Required time and notes from Japan until Canadian Rockies
It takes about 10 hours from Narita airport to Calgary airport to Canadian Rockies, about 1 hour 30 minutes by car from Calgary city.

Since the required time varies depending on the connecting, etc., let's check well in advance. As a precaution, because the altitude is high, the average temperature is around 20 degrees in the summer and it is a cool area, so you should be careful about clothes and so on.

Since rafting is an activity carried out in nature, let's do it safely and with sufficient care so that there is no danger such as wearing a life jacket.