A paraglider is okay with the first person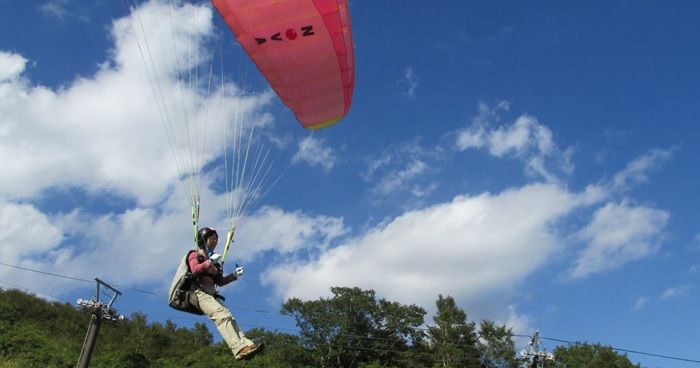 What is a paraglider's tandem flight?
A paraglider is a sport that runs down the slope and catches the rising air current and fly, and it can be said that it is particularly easy and handy among many sky sports.

But it may be easier, but even some people who have never experienced it before then may be worried about whether they can fly without problems. It's okay, even a first-time tandem flight can enjoy paragliders altogether.

What kind of tandem flight is here? There are also people who have the doubt that. Tandem flight is to fly with two experienced pilots. You can safely fly if you leave it to the pilot, so even the first person is safe.
Let's fish over the sea with a paraglider and feel refreshed
What kind of place will come to mind first, saying a place you want to fly in a paraglider. After all there are many people who want to fly above the sea.

The ocean is particularly majestic among various nature. Before the area there are a lot of people who can blow their jobs, school, human relationships and other small problems and make them feel refreshed. If you can fly over such a sea, it is a guarantee that you can feel more refreshed!

Even in this case, you do not have to worry about falling if you are tandem flight. Let 's feel refreshing, watching the scenery where the ocean spreading under the eye spreads.
In a paraglider I flew over the mountain and felt like a bird
As a place you want to fly in a paraglider, you must not forget the mountain after all.

A mountain where nature is beautiful can feel fresh even by climbing up, but if you can fly even higher and you can see from there, there is a new discovery that you can not know by just walking on the ground. It feels like being a bird and it's fun!

Still, to steer a paraglider on a mountain with obstacles has some skill. Especially when we are landing we use nerves so as not to hit the trees. For that reason, we recommend tandem flights for people who are not so experienced as well as first-time people.