Paragliding flying in the sky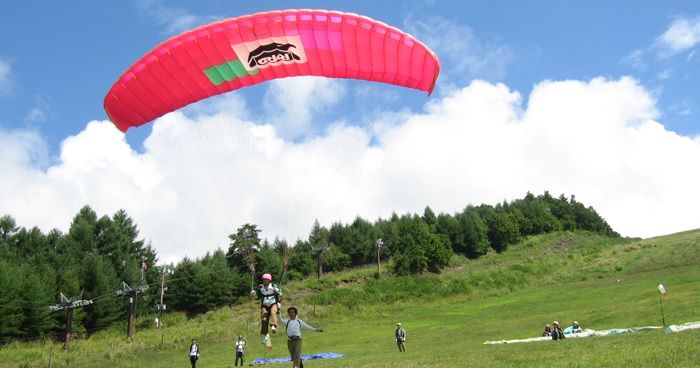 Challenge this summer!
Every age of the times summer is a kind of open feeling, something like mind and curiosity will be born, whether the mind is influenced by the glare of the sun or the high temperature. Especially for students there is a long summer vacation, a long time in a long life, it is a perfect season to challenge a variety of things.

Therefore it is often better to challenge sports that have never been done before, so paragliders, who are sky sports fly around the sky, are recommended as beginners can try even basic beginners even if they are a beginner lecturer It is.
Paraglider suitable clothes
Minimal preparations are needed to challenge paragliding.

Because parachute can be rented at most, it is not necessary to purchase when you experience it, but clothes are getting more important, long sleeve length pants are easy to move and dirty. Besides, it is a leather glove, if it is not a glove, if there is no problem, shoes can protect up to the ankle such as trekking shoes, otherwise this is a high-cut sneaker and it is desirable to have a type that can be firmly bound with a string so that it will not come off.
Check necessary items in advance
In order to do paragliding you need physical conditioning and clothes. By the way, if you fly in a paraglider, you do not need muscular strength or strength, especially if there is a degree of motor nerve that can run through the slope, there is no problem.

Well then, if you prepare these, it is okay if you need a minimum of possessions, depending on the location you need a veneer etc. In addition, if you have an insurance card in case you get hurt it is safe .

As a minimum, you should prepare as much as this and check the homepage etc of the place to experience later, please try to feel the sky with the wind in a paraglider.