Enjoy with a couple! Okutama rafting dating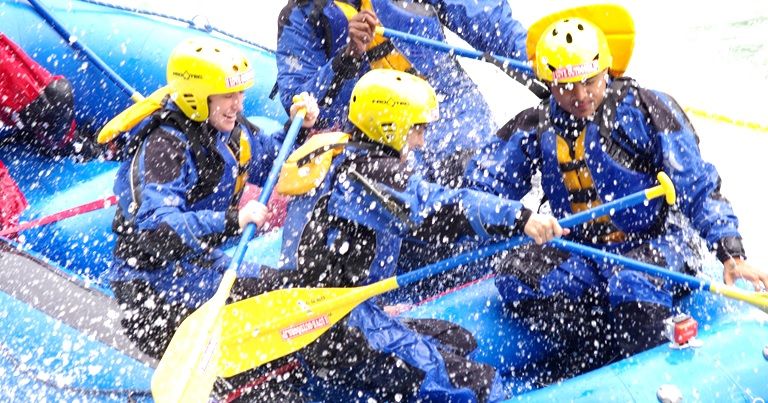 Rafting on a couple dating!
Many couples say that they always become the same date plan if they noticed. It is fresh to do anything at the beginning of society, but as the relationship gets longer, discovering the new face of the opponent will become less frequent. Is not there some people who feel that throbbing is gone and it seems a bit boring?

Rafting, where you can enjoy a sense of pounding and exhilaration, is perfect for dating. Please enjoy a little different activity dating from usual with the barbecue plan and accommodation plan.

How about trying a date plan with a little change from your eyes?

A couple must-see! !
Okutama is well accessible from the downtown area, it is also a place where you can enjoy nature easily. I think that there are many people who have done with barbecue or camping.

You can experience rafting in Okutama. Rafting is a leisure sport that boats down the torrent. It is extremely exciting, because it brings the rapids upstream and the rough skin of the river down to the boat called raft.

We ride the same raft together and go down the torrent, rafting that you can experience a sense of pounding and refreshing will be a catalyst for deepening relationships between our two people. Some people may have heard the word "suspension bridge effect". The feeling of pounding in rafting also leads me to excite the relationship between the two people.

To enjoy dates
Rafting has various courses such as rushing down with professional guides and things to do at a place of calm flow. What you want to be careful about in any course is that drinking is strictly prohibited, and those who are pregnant can not use it.

Because it is a relatively hard activity, please also avoid those who are easy to get motion sick usually. It is important to challenge with a complete physical condition.

Therefore, when rafting is done as a couple date it would be better to avoid taking with a surprise. Of course you can enjoy barbeque while drinking beer in Okutama as it is after rafting is over. Why do not you plan a rafting as one event in the outdoor date?