Flying the best bungee jump in Japan! Height 100 m "Ryujin Bungee"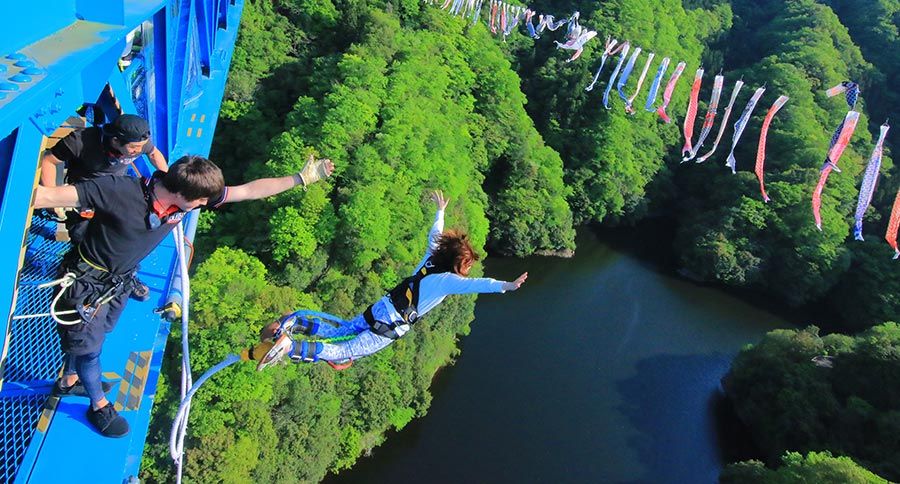 Bungee jumping from Ryujin Large Suspension Bridge in Ibaraki Prefecture is 100 meters high. It is the largest in Japan as a permanent bungee site. Even bungee staff who are good at high places comment "Thrill beyond imagination" This Ryujin Bungey. Try experiencing "the best thrill in Japan" with the topic bungee jumping on TV and magazines! What?
About this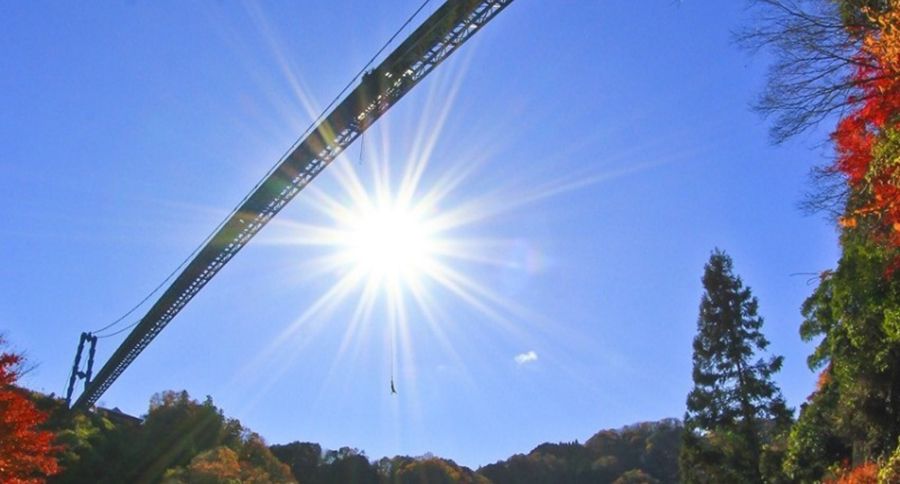 Ryujin Large Suspension Bridge is also famous as a magnificent spot. It is a bungee jump in which reservations are concentrated in the spring and summer, but in autumn we can enjoy autumnal leaves of 180 degrees panorama, in the winter we enjoy snow-crowded mountains and other events such as "New Year's Day Bungey" are held and a popular activity throughout the year is.
In Bungy Japan (Bungee Japan), in order to ensure the safety of the jumper, we adjust the equipment according to the individual weight and check it double triple. The rest will wait for a new world if you challenge with courage.
Information
[Participation age] 15-year-old ~
[Experience fee] 15,000 yen (tax included)
Included: Experience fee, necessary equipment, insurance premium
[Time required] 1-2 hours
[Duration] Regularly
[The meeting place] Ibaraki prefecture Hitachiota-shi Tengamino cho 2133-6 Ryujin large suspension bridge