What are the points and notes you choose for rafting bus tours?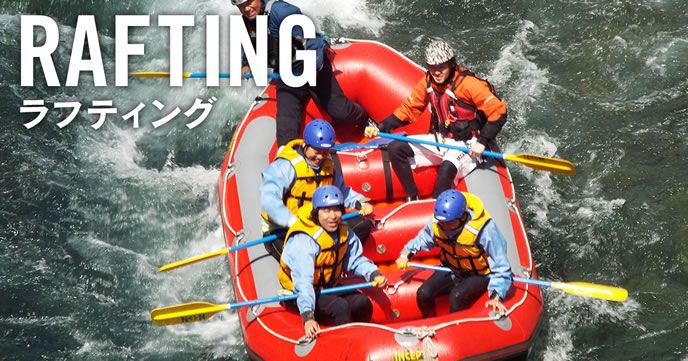 Rafting is convenient because you can sit down to the local if you are a bus tour
A few people ride in a rubber boat, people riding a boat wear helmets and life jackets, and rafting that everyone enjoys a rapid river descent with a paddle can experience a thrilling experience.
Rafting is done in valleys in the mountains, and bus tours are also available in the tour.
As for the bus tour, it is easy to get to and from the center using the bus from the city center and so on, so it is comfortable to take you to the field of nature without any transfers unlike trains And, like my car, I never say I have to drive back.
About points to pick rafting bus tour
The point of choosing a rafting bus tour is the point you choose for the main rafting course and contents.
In the case of a bus tour, we will take you to the field with you on the bus to the site, but if you use a car or train etc, it is important to arrive before the start time, After changing the site, you will have to change clothes, take notes on rafting by tour guide, etc. and receive a lecture to control the boat.
Half-day or one-day tours are prepared for tours so you can choose according to your needs.
On the points to note on rafting tours
There are a couple of points to note when attending the tour.
First of all, it is an outdoor sport that performs a valley that becomes a natural field, and the tour will be held when there is light rain.
However, there are times when the tour will be canceled on the same day due to the fact that the amount of water in the river increases and it is dangerous when the amount of rain is high.
Also, even if the amount of rain is small, the tour may be canceled.
If the amount of water is small, many rocks in the river are exposed and the tour can not be held, so the availability of the tour will change depending on the weather, and its availability is for safety, the tour guide And so on will be decided.