Canyoning to enjoy with family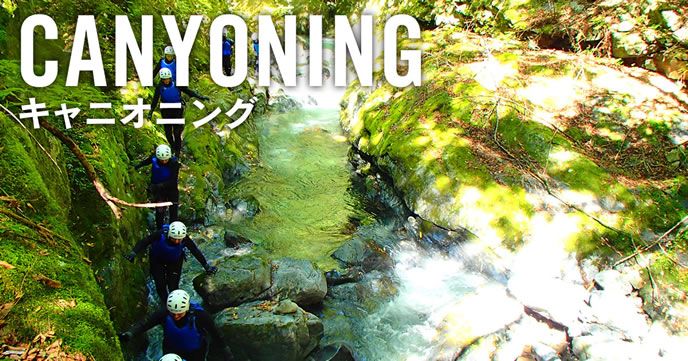 About the recommended season to enjoy canyoning
Canyoning is a recommended way to enjoy many people from adults to children.
Particularly recommended season is Golden week.
It is a perfect season for playing in the river, and even elementary school students will be able to enjoy plentifully with canyoning.
Mothers who are busy with work usually do things thoroughly with housework and busy mothers taking care of their children, let's let out the stress of daily work.
You can spend a day full of exciting charm with children and can make the best memories.
Also, even if you are the first one you can borrow the equipment with rental, so you can be instructed by a professional instructor so it is safe.
What will it do if it will rain on my canyoning
If it rains on the day of the canyoning that can be enjoyed by the family, there are also a few people who have trouble wondering whether they have to stop.
However, canyoning can basically be carried out during rainy weather.
When you enjoy, do not worry as you can experience with a safe and secure equipment that you can get wet.
In addition, although there may be many people who are worried and worried that the flow of the river is fast, at the Tone River where the amount of water is controlled by an upstream dam etc., if the rain is somewhat heavy It is safe because you can enjoy canyoning as usual, such as rising.
About recommended tours that all the family can enjoy
Various courses, plans and tours are available for canyoning.
There are tours etc that can be enjoyed by all the family members, so if you are experiencing for the first time check it.
For example, on tours that you can enjoy from the beginning of May, you can enjoy a course surrounded by nature such as Sawa and waterfalls.
It is also appealing to be able to experience stressful 20 meter Otaki in full swing and furthermore stress can be dissipated while enjoying such as being able to challenge a slider full of thrills that slides down using a rope work system etc.