Canyoning which is getting popular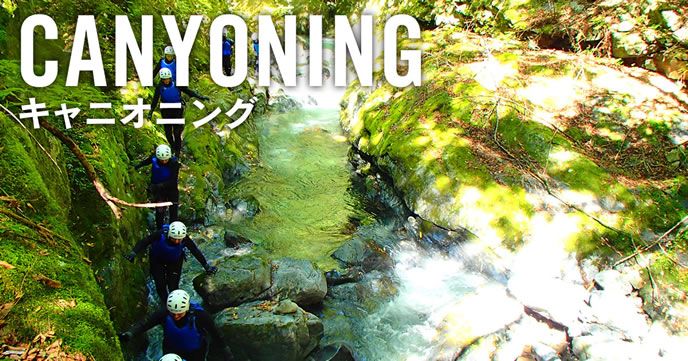 Enjoy the canyoning originated in France.
The canyoning originated in France is an activity which is rapidly increasing fans based on English called Canyon representing a valley.
As the name has a canyon meaning a canyon, we will progress one body through the magnificent nature that keeps time unchanged for many years.
It is a canyoning originated in France, but since its inception its enjoyment has spread to all over the world and fans have increased at once.
Today, every season there are people around the temperature, climate and places suitable for canyoning, the valley of the whole world is a playground.
On the unique pleasure of Canyoning
Canyoning will proceed through the nature that existed long before our existence.
It is a moment when you can challenge rocks that exist in the way you are as it is not designed by someone and challenge with a single rope and you are able to clear up successfully it is the most enjoyable moment.
Furthermore, when climbing up from under the falling waterfall that continues to fall constantly, if you do not put your power on the neck tightly, you will climb against the strong flow that will injure your neck, but everyday life By experiencing things that can not be experienced if you are running, you can eliminate all the stress you feel about everyday.
Hours of unusual experiences with an environment that can be enjoyed nationwide
In Japan where the land is surrounded by the sea, there are many rivers flowing from the inland to the sea.
There is abundant and beautiful water upstream of these rivers, and it can be said that Japan is blessed with canyoning.
When you enjoy it, you will head to a place away from the living area you are living on everyday, but because it is far from the living area, the original natural appearance is left, and plenty of breath in beautiful natural air You can do it.
Enjoying activities together with your child in this magnificent nature like this will be a time for valuable experiences to grow up as a child who is enthusiastic about the environment as well as getting fit and physical strength.