If you enjoy rafting, Hokkaido in summer is recommended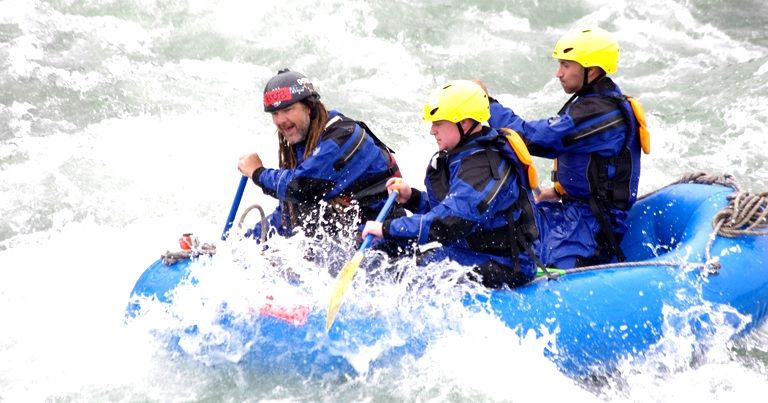 What is rafting to enjoy in nature in Hokkaido
Rafting is a leisure sport that goes down a river on a boat called raft.
It is not so-called gentle river descent, but there are many cases pointing to the torrent river descending to enjoy the thrill by going down a certain amount of rapids.
Rather than being a sport that brings in equipment individually, there are not many things about attraction-like situations where you apply for a rafting tour and use it as a charged service.
There are many rivers recommended for such sports in the nature of Hokkaido, and there are not many places where the environment improvement which can be enjoyed as leisure is prepared.
If you do rafting, after all summer is recommended!
Rafting is a sport that gets wet even if you do your best.
Therefore, it can be said that it is a sport suitable for the season where temperature is as high as possible. In some cases you can wear a wet suit but you can say that the optimum season is summer as well.
If it is summer it can be said that it is a leisure sports that you can enjoy very easily because you can enjoy swimsuits in swimsuits with very rough shapes like T - shirts and shorts.

There are not many people who say that they will come to Hokkaido for this fun in the hot summer. Although it can be enjoyed nationwide, Hokkaido where many majestic rivers exist is also exceptional.
Rafting is easy and highly recommendable
There are many people who do not know because rafting is not so major leisure sports, but it is rare that special tools are needed to enjoy this sport.
To say, rafting is not an amateur alone but an instructor is attached in most cases, and a company that will become an organizer in some form is attached.

Besides necessary equipments, a bath to enter after having enjoyed is also prepared, so if you want to have fun, there is enough light towels for bathing and bathing suit, bathing suit and T - shirt and shorts It is.
It is gaining popularity as such a very handy leisure.