3 lectures of Japanese rivers that can enjoy rafting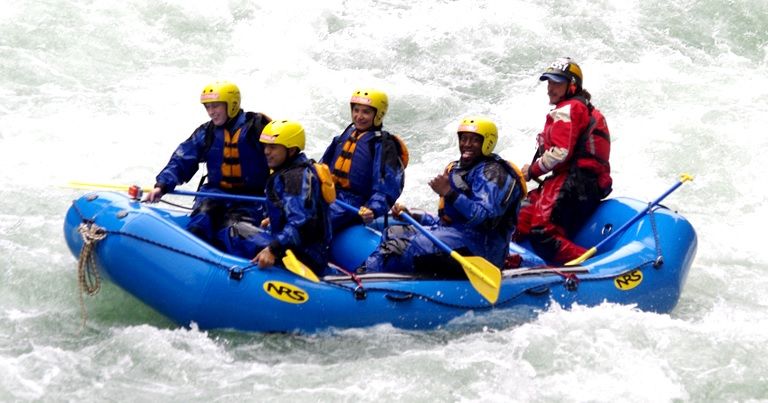 Characteristics of Japanese river that can be rafting
There is a river called the Three Rampage River in the Japanese river.

Three rampage rivers are generally rivers where floods, floods, etc. occur frequently, which means that they have a rapid flow as a characteristic of these rivers.

In addition, Japan's biggest rampage is called the river of Japan such as the Yoshino River flowing through Tokushima Prefecture of Shikoku and Kochi Prefecture, the Tone River flowing in Kanto, Chikugo River flowing in Fukuoka Prefecture of Kyushu in this way, Yoshinogawa is called Shikoku Saburo, Tone river is Bando Taro and Chikugo River is Jiro Tsukushi with a different name.

In addition, there are many cases that are used as a course of rafting in the upstream areas of these rivers because of torrents.
About Japanese rivers recommended for rafting
Rafting is an outdoor sports event in a valley in the mountains, featuring a thrilling adventure to get down the river by getting in a rapid boat in a rubber boat.

It is a sport that you can enjoy in nature, it is recommended because you can taste refreshing feeling from thrilling etc. However, because rafting has fun to enjoy nature, the Yoshino River in Tokushima Prefecture, the source of the Tone River flowing through the water in Gunma Prefecture It is said that Japanese rivers such as the river basin, rice farming in Niseko in Hokkaido, Sorachi river in Minami Furano and Kumamoto River in Kumamoto Prefecture are the best for rafting.

In addition, the season is from season spring to autumn, but in the early spring season is a popular season such as river flow becomes faster with thawing water and thrilling increases.
It is optimum for rafting and it is the most popular 3 elections!
Although it is about 3 river which is popular in rafting, the source area of ​​the river in Japan is characterized by the fact that there are many rivers which are optimal because the river width is narrow and the flow is rapid.

However, it is an outdoor sports using a rubber boat, and because it goes down the torrent with a big rock disappearing, places with many big rocks are not suitable.

Generally, the three choices are the Oboke and Kobake area of ​​the Yoshino River in Tokushima Prefecture, the water area of ​​Gunma prefecture, the Shiribetsu river flowing through Niseko town in Hokkaido, etc. These rivers are snow melting water in the early spring and the river It boosts water entertaining thrilling adventure.