Even women alone are safe! Let's enjoy the rafting of Minakami Waterfront in Gunma Prefecture! !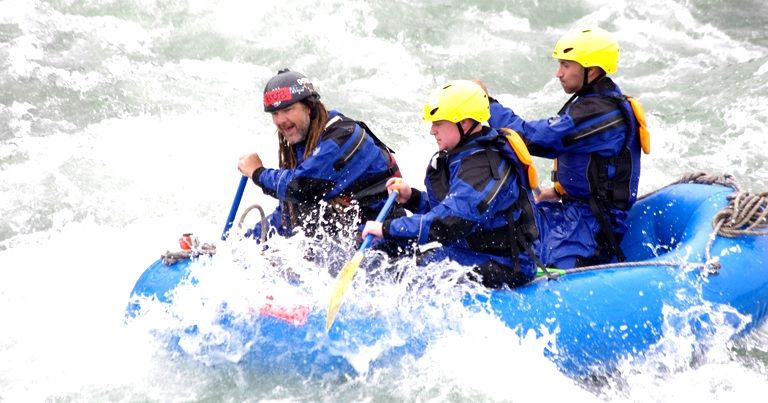 Even women can relax with confidence!
Rafting is an activity that rows using a rubber boat called raft, it is an activity developed to enjoy the flow of river (including torrent etc) or the view of the waterfront and the animal's ecology. Group participation by women is extremely popular not only for men but also for females so that they can enjoy themselves as soon as they are knacked.

Equipment necessary for rafting is safe in most cases because rental is included in the tour fee. Activities to experience in the river, so let's have a change of clothes.

Mecca of rafting! Gunma Prefecture Water attraction is here!
The Gunma prefecture water area is located upstream of the Tone River and has been referred to as one of rafting mecca since ancient times. Especially in Minakami Town, the amount of water will increase by snow throwing water flowing into the Tone River especially in the early spring, so it is attractive to be able to enjoy the rushing descent of powerful full marks.

In the summer, the river flows calmly, so you can enjoy the scenery which many natural and woven woven by that much. At the end of the season the autumn leaves will be around the corner and you can enjoy the changing seasonal changes from spring to autumn.

One of the fun after rafting is a hot spring. Many areas where hot springs are springing up in Gunma Prefecture Waterfront Area can warm your body and heal the tiredness of the trip and the tiredness after the activity carefully. These points are also the point where rafting in Minakami-cho is gaining popularity from beginners to advanced people or from children to adults.

Flow of the day of the tour
Rafting courses include half-day courses, one-day courses, plans that include accommodation in the set.

The flow of the half day tour will first gather at the designated place. Follow the instructions of the instructor to rafting experiences after getting a lecture on equipment and rafts. Various options are prepared so let's enjoy the river as much as you want.

When participating in a beginner women group, participation of a half-day tour is recommended rather than a one-day tour. There are also plans where you can add a barbecue etc. as an option, so enjoying together is also a very popular plan.

In the summer season the flow of the river is relatively calm, it can be said for beginners. Experience participation conditions such as participation from elementary school students change, so it is one way of enjoying rafting experience by picking the season.