Camping play & play tools that can be bought at 100 yen [for adults and children]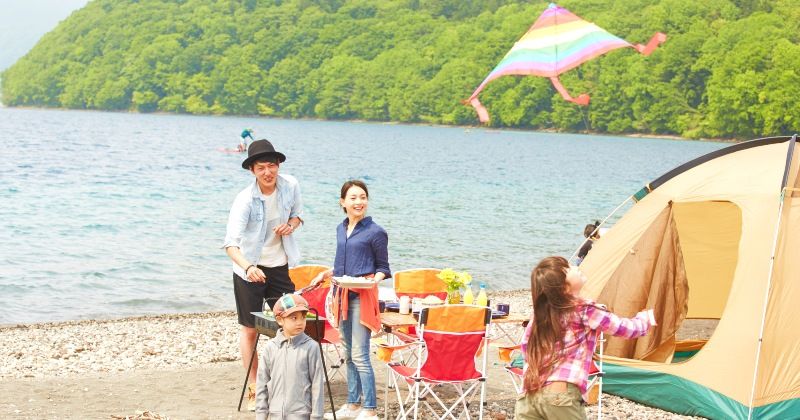 Activity Japan Editorial Department
Speaking of outdoor activities that have been attracting attention recently, camp !
So this time Introducing activities for adults and children to spend a good time at the campsite To do.
Play tools that can be bought at 100 yen shops So feel free to try it!
Recommended activities and experiences around the campsite I will also introduce it.
Please enjoy not only camping but also activities and experiences!
Camping play / 5 selections for adults
Below, Things that move your body, things that you can enjoy nature, etc. Play for adults that goes well with camping I'd like to introduce_______
usually not possible camping play How about enjoying it at the campsite?
ball play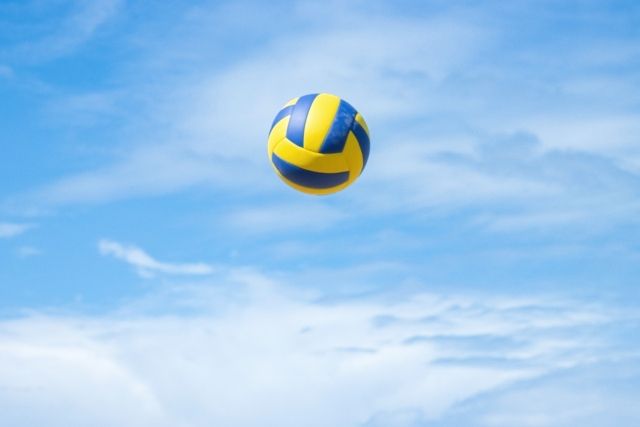 In cities, there are many parks where ball games are prohibited.
If you have a spacious campsite, make the most of it ball play you can enjoy!
Throw a ball or play volleyball. You can play various games with a ball, such as playing soccer. .
Go back to your childhood and chase the ball like a child!
flying disc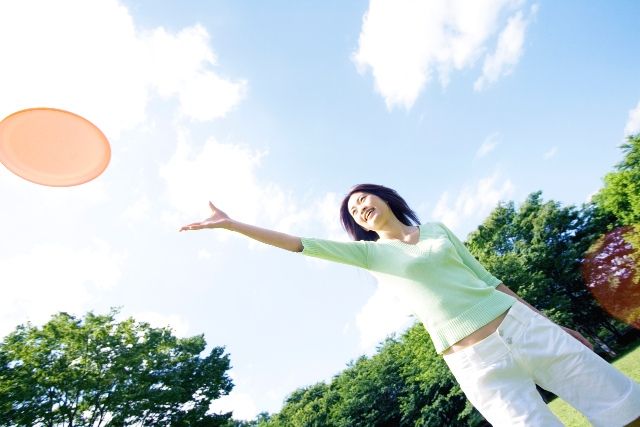 throw plastic discs at each other flying disc is also a great activity for camping play.
The official name is "Flying Disc", but many people may have heard of "Frisbee®".
"Frisbee®" is a trade name registered by Wham-O, so it is generally called a "flying disc."
"Flying disc" is a sport that enjoys catching and throwing . Compete to see how far you can fly, or try to fly high, and have fun!
badminton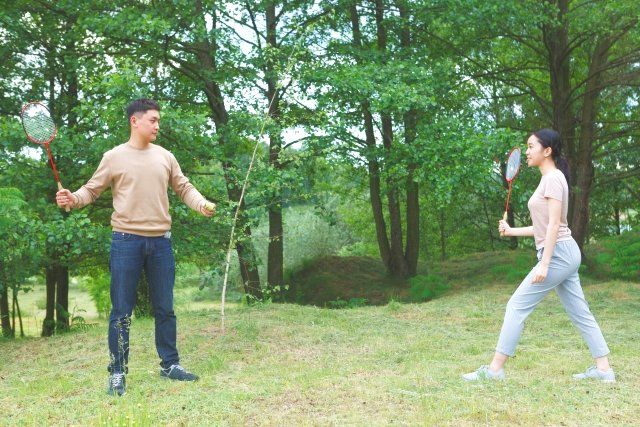 hit the shuttle with a racket badminton .
Basically, the rules are simple: if you drop the shuttle, you lose, so it's a sport that anyone can enjoy.
Badminton is an activity that is easily affected by the wind. But at a campsite surrounded by nature, you can also enjoy the effects of the wind.
Perfect for relieving daily lack of exercise you know!
firework
Depends on where you live firework Some people may say that there is no place where you can do it.
but, You can enjoy fireworks without worrying about the surroundings at a campsite that boasts a vast site .
Fireworks that are held while having a lively conversation with everyone are exciting!
Together with camping, it will be an unforgettable memory.
about fireworks rules It varies depending on the campsite, so please check in advance. .
Starry Sky Observation/Astronomical Observation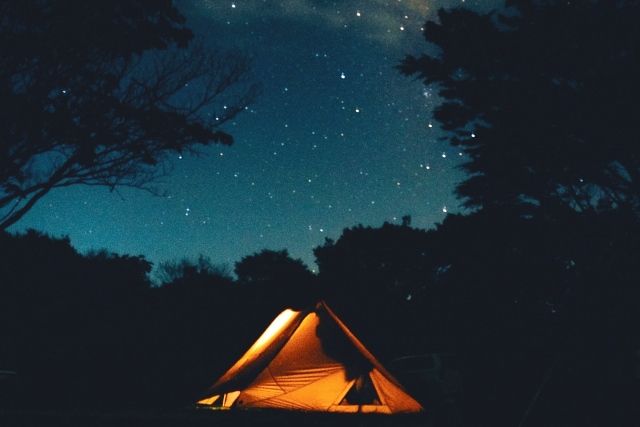 The area where the campsite is located has almost no lights such as buildings and streetlights, and it is too bright like the city. starry sky There is no such thing as being invisible.
A campsite with no extra lights is the perfect environment for gazing at the beautiful starry sky .
How about taking a quiet look at the starry sky that you can't see in everyday life?
Camping play / You can buy it at 100! 5 recommended toys for children
Recommended for camping! Recommended toys that can be bought at 100 yen stores introduce To do.
You can buy all kinds of goods for 100 yen, so it is recommended to buy various kinds of toys!
Octopus/Kite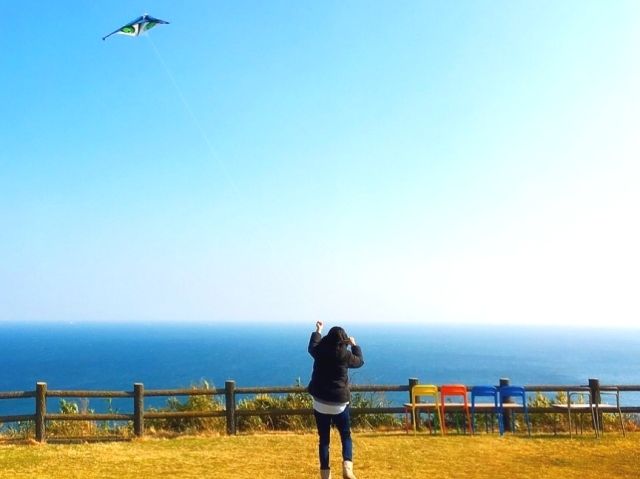 For 100 Yen, there are various sizes and thread lengths. Octopus (Kite) so you can buy one that fits your child's age and height.
Because there are many simple things, it is easy to assemble!
If you fly an octopus (a kite) high in the spacious campsite, you will feel refreshed!
The octopus (kite) is not bulky and easy to carry, making it ideal for camping. is.
paper airplane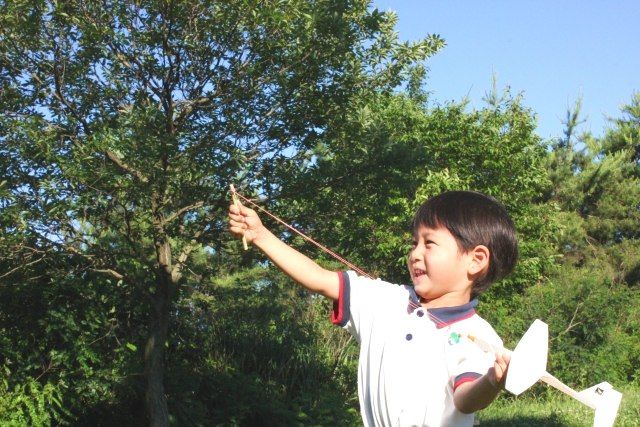 paper airplane is perfect for playing in a spacious, open campsite!
Children's imagination can be nurtured by changing the folding method. .
It's also fun to compete with everyone to see who can fly the longest!
water gun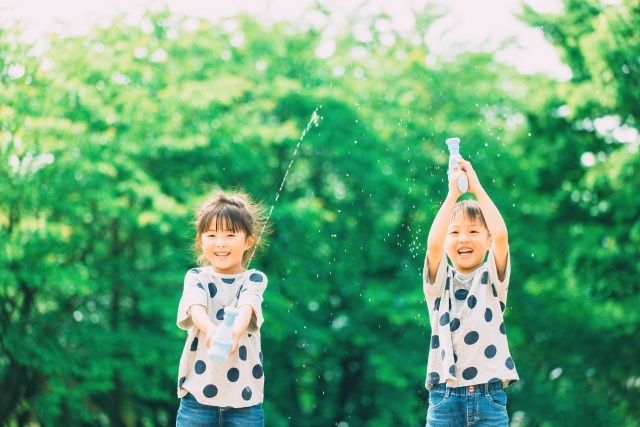 Especially recommended for summer camping, water gun .
It's exciting to shoot water guns and compete for flying distance.
There is a wide variety of water pistols available at 100 uniform stores, such as a tank type that you can carry on your back and a rifle type with a cool design. So hard to choose!
It would be nice to buy several water guns with different designs at 100 yen shops and try them out at the campsite!
New water guns come out almost every year, so check back often.
5 Recommended Plays and Activities for Camping
Rivers, lakes, mountains, etc. Fun activities around the campsite I'd like to introduce_______
There are plenty of fun and activities to enjoy, such as relaxing in nature and having thrilling and exciting experiences!
You can enjoy it in a variety of situations, such as families, couples, alone, and with your dog!
Canoe/Kayak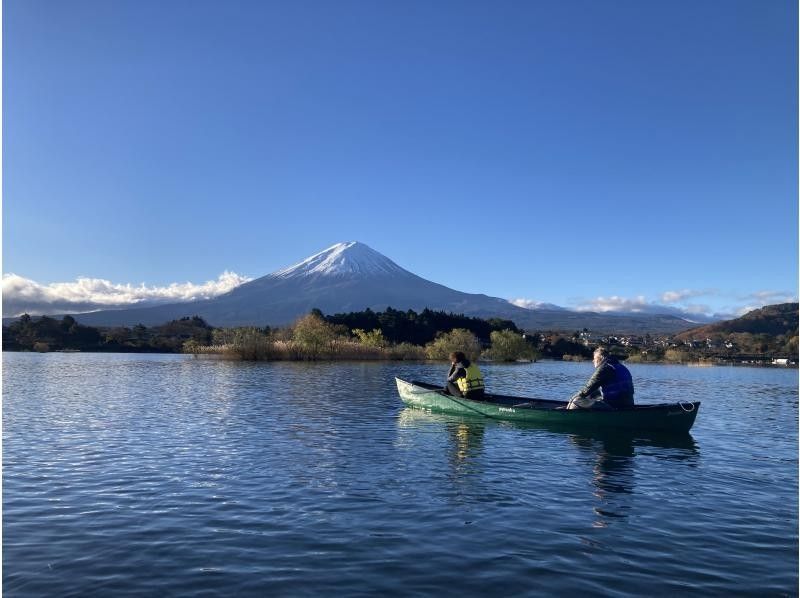 use a paddle to navigate the water Canoe/Kayak is an activity that can be enjoyed on a lake, river, or sea.
Because it is close to the surface of the water, you can see the fish that live in the water and feel the seasonal nature up close. .
Canoe/Kayak is not strenuous exercise, so it is a popular activity for people of all ages, from children to seniors.
Recommended for those who want to relax and enjoy the scenery while exercising!
SUP experience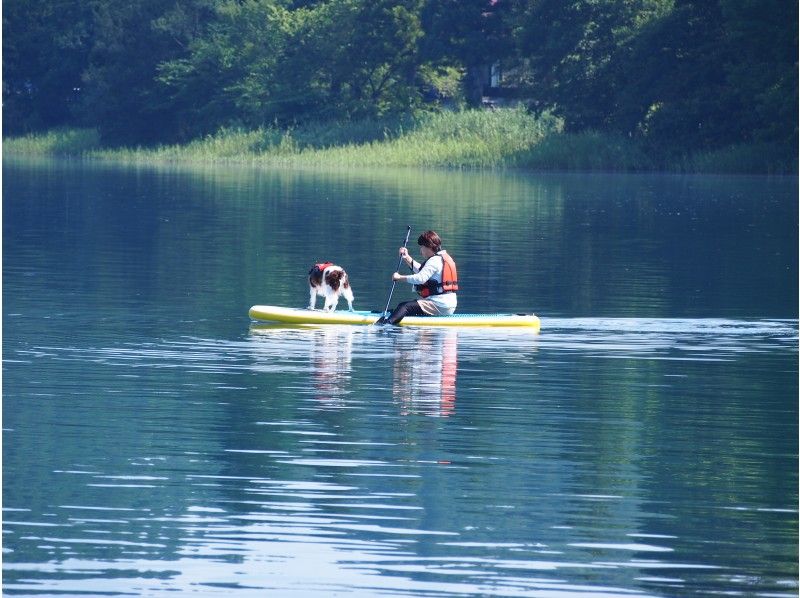 Take a leisurely stroll on the water on a special board SUP experience teeth, It is an activity that even beginners can easily participate in without requiring difficult skills. .
with children and dogs SUP It is also recommended to participate in!
Rafting
go down the torrent Rafting A very exciting activity.
You can experience the thrill, but there is no need to worry even if you are a beginner as you will be accompanied by a skilled staff. you know!
If you want to feel your heart pounding, please join us!
buggy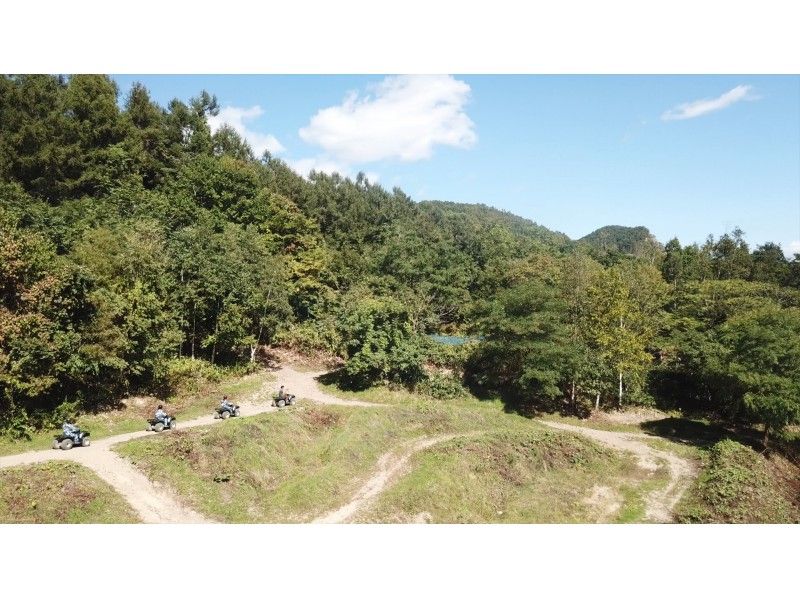 Run around unpaved wastelands such as mountain roads buggy !
Recommended activities for those who want to enjoy the pleasure of running in the great outdoors is.
buggy There are various fields such as forests, mountain roads, and around lakes.
Recommended for those who want to enjoy nature in a wild way!
trekking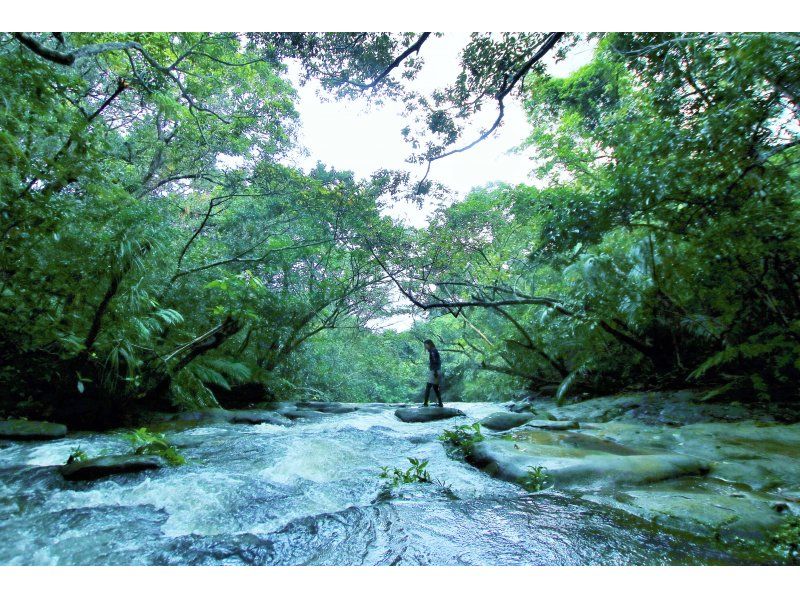 You can touch nature while taking a walk in the mountains trekking is a popular activity in recent years.
It is popular with a wide range of people, including women and seniors, because it does not require specialized equipment like mountain climbing. .
trekking If you do Guided tour It is recommended to participate in!
The guide will explain various things about the topography and the plants that grow naturally in the mountains, and will pay attention to the pace of the participants, so you can enjoy it even more deeply!
Camp play summary
This time camping play introduced.
Camping alone is fun, but you should be able to spend more fulfilling time with play equipment.
The spacious campsite is perfect for enjoying a variety of games and activities!
Play tools that can be purchased at 100 yen There is also, so please refer to the article and experience it!
*Information such as plans, fees, and introduced facilities is current as of November 2022.
Editorial department recommended feature articles