冬のHokkaidoでしかできない体験│アクティビティ・レジャー・体験・遊びのツアー人気ランキング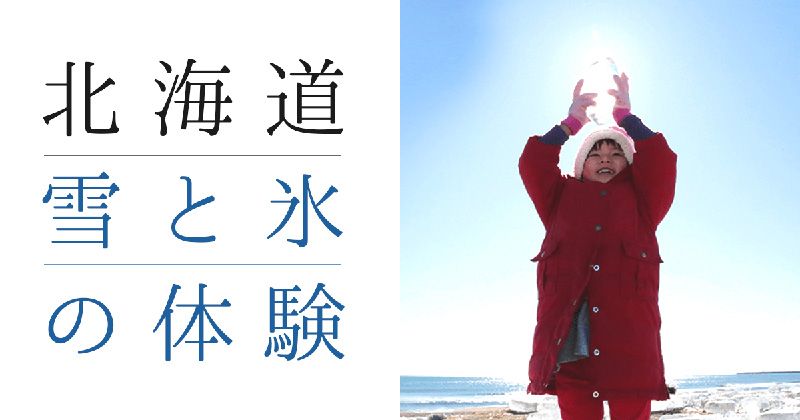 Activity Japan editorial department
On this page Hokkaidoの冬の魅力を大満喫できるアクティビティ・レジャー・体験・遊び A special feature on the tour of where? (area/region), what do you do? (play/event), what kind of tour? (experience plan), each Recommended tours and word-of-mouth information combined with reservation popularity ranking I'd like to introduce_______ Ideal for families with children, couples, student trips, employee trips, girls' trips, etc. 冬のHokkaidoでしかできない体験 "Please enjoy.
冬のHokkaidoの魅力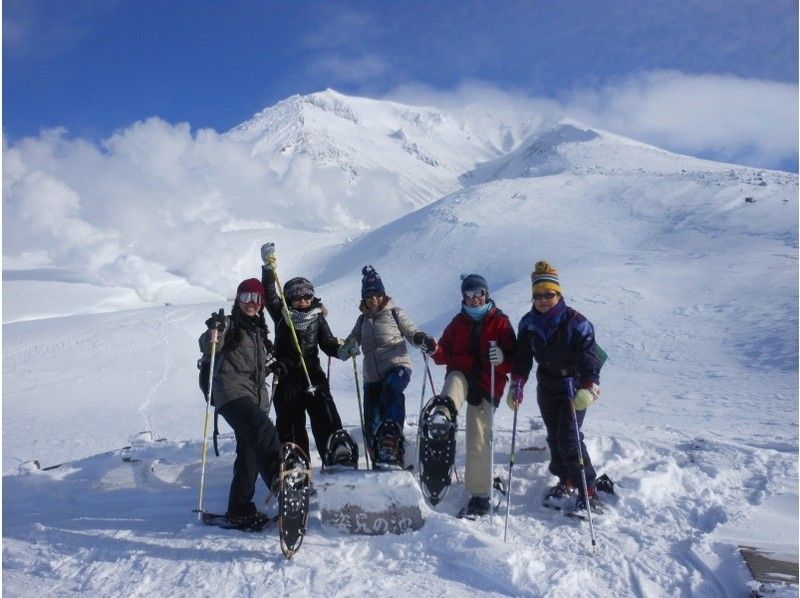 High-quality powder snow accumulates due to the abundant amount of snowfall " Hokkaido " is, of course, skiing and snowboarding. Winter sports sanctuary Is famous as.
In Hokkaido, there are Niseko Mountain Resort Grand Hirafu, Sapporo Teine Ski Resort, Rusutsu Resort and Niseko Annupuri International Ski Resort. Dotted with many popular ski resorts and snow resort facilities doing.
Every year Period from November to April when snow cover is recorded You can enjoy winter sports and snow activities, and many tourists from Japan and abroad come to see the finest quality snow.
スキー・スノーボード以外にも、「アイススケート」や「カーリング」、「氷上Smelt fishing(わかさぎ釣り)」や「Snowmobile」、「犬ぞり」など 冬のHokkaidoならではのアクティビティ・レジャー・体験・遊びが楽しめる That is also attractive.
all over Hokkaido Experience tours for beginners and tourists are held at popular spots され、Hokkaido旅行滞在中のレジャー・遊びとして多くの観光客に楽しまれています。
Many events such as Sapporo Snow Festival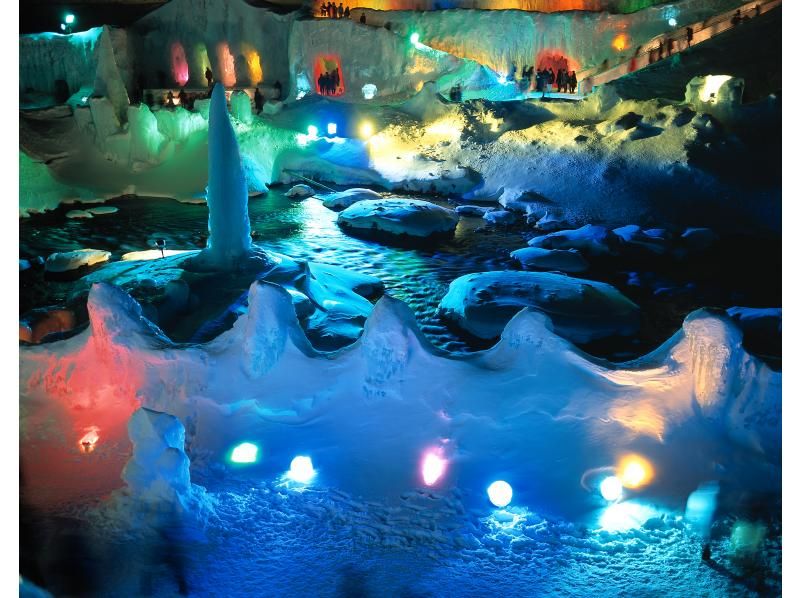 冬のHokkaido旅行・観光の醍醐味として忘れてならないのが、「さっぽろ雪まつり」や「千歳・支笏湖氷濤まつり」、「小樽雪あかりの路」や「層雲峡氷瀑祭り」などに代表される Winter festivals and events held for a limited time There are many.
Snow sculptures and objects made of snow and ice, colorful illuminations that shine in pure white scenery, local gourmets and B-class gourmets that are opened in snow parks and venues using snow, souvenir shops, etc ...
Every year, tourists from all over the country visit for those events held in various parts of Hokkaido. A great standard for winter sightseeing schedules in Hokkaido It has become.
Abundant gourmet, hot springs, and scenic light spots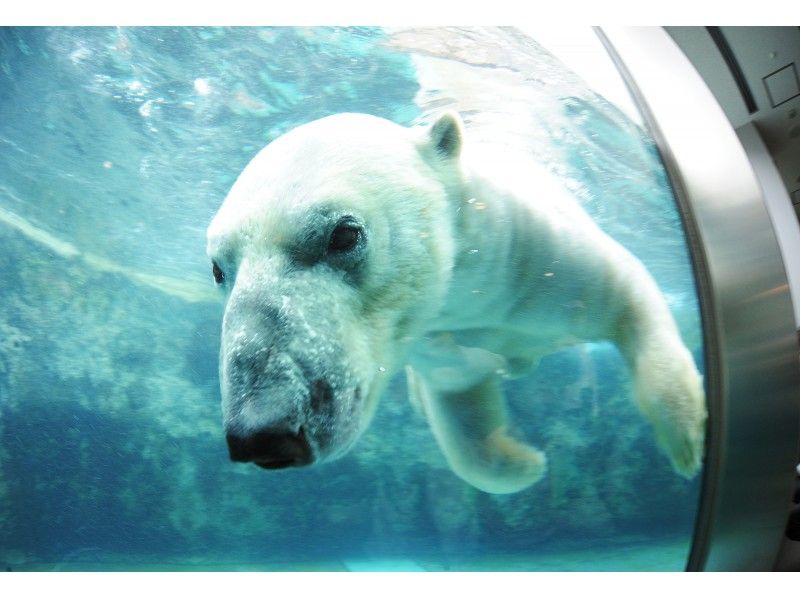 冬のHokkaido観光を語るうえで、ウインタースポーツとともに欠かせない観光コンテンツが Many gourmet spots, hot springs, and scenic spots is.
In addition to seafood such as crab, sea urchin, and salmon roe, as well as local gourmet dishes such as Genghis Khan and soup curry, Susukino's entertainment district, Asahikawa City Asahiyama Zoo, one of the most popular zoos in Japan, Biei's Blue Pond, etc. There are many popular tourist spots in Hokkaido doing.
Play to your heart's content, eat as much as you want, and soak in the hot springs to heal your tiredness at the end of the day. アクティビティジャパン的おすすめの冬のHokkaido旅行ゴールデンコース Please enjoy!
冬のHokkaido人気スポット・地域・エリア
Hokkaido has a distance of about 500km east-west and about 400km north-south, and its vast area is There are 4 major areas, "Donan", "Central Hokkaido", "Eastern Hokkaido", and "Northern Hokkaido". It can be divided into.
It takes an enormous amount of time to visit all the areas as sightseeing, so it depends on the means of transportation by car, railroad, or airplane. The most important point is to make a travel schedule that calculates "travel distance" and "travel time" is.
Below, based on the latest reservation data of Activity Japan " 冬のHokkaidoスポット・地域・エリア人気ランキング ", we will check popular places for activities, leisure, experiences, and play.
Winter Hokkaido travel spots / areas / regions popularity ranking
Sapporo、富良野、知床が人気!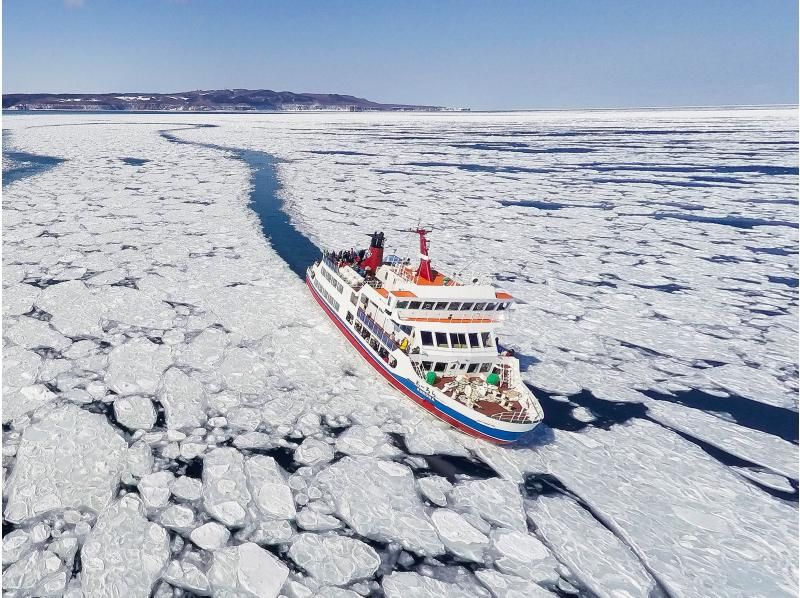 圧倒的な予約数で1位にランクインしたのは道庁所在地でもあるHokkaidoの中心地「 Sapporo ".
Ranked second is the area that has many popular ski resorts and is famous as a filming location for national TV dramas. Furano / Biei / Tomamu "is.
Ranked 3rd " Shiretoko / Abashiri / Kitami 」は、Hokkaido広しと言えどもこの場所でしか体感することのできない自然を有します。
especially in winter, Shiretoko's "Sightseeing Guided Tour" and Abashiri's "Icebreaker" It is an activity Japan spot where many reservations gather.
冬のHokkaido人気アクティビティ・レジャー・体験・遊び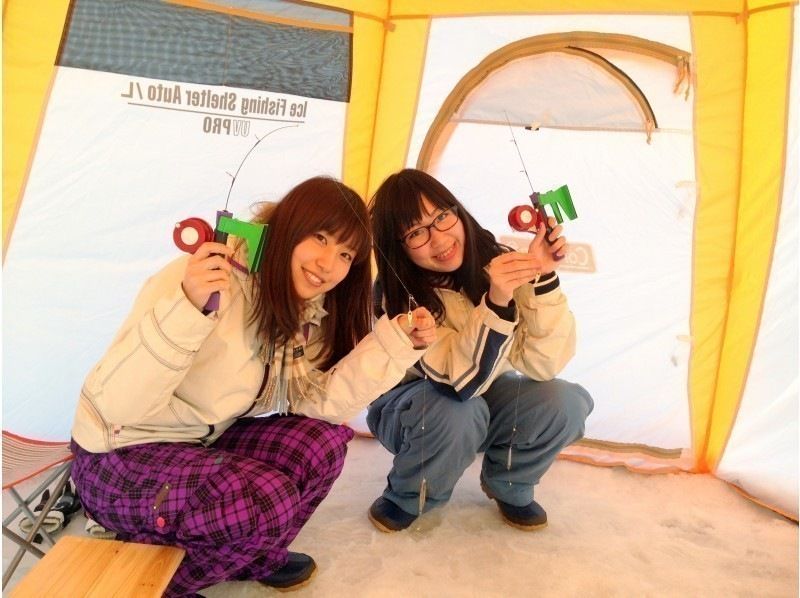 Below, based on the latest reservation data of Activity Japan " 冬のHokkaidoアクティビティ・レジャー・体験・遊び人気ランキング From ", I will check out the hottest Hokkaido play this winter.
Winter sports and outdoor activities that enjoy the dynamic nature of the northern land, cultural experience leisure that you can enjoy as part of sightseeing walks, etc. Hokkaidoの冬の魅力を満喫できる人気種目 の数々がランクインdoing.
From couples and families with children to school trips and company trips, from active people to leisurely people Activities, leisure, experiences, and play that can be enjoyed in a wide range of scenes regardless of age or sex Please look for your favorite item from among.
冬のHokkaidoアクティビティ・レジャー・体験・遊び人気ランキング
冬のHokkaidoはSmelt fishingが大定番!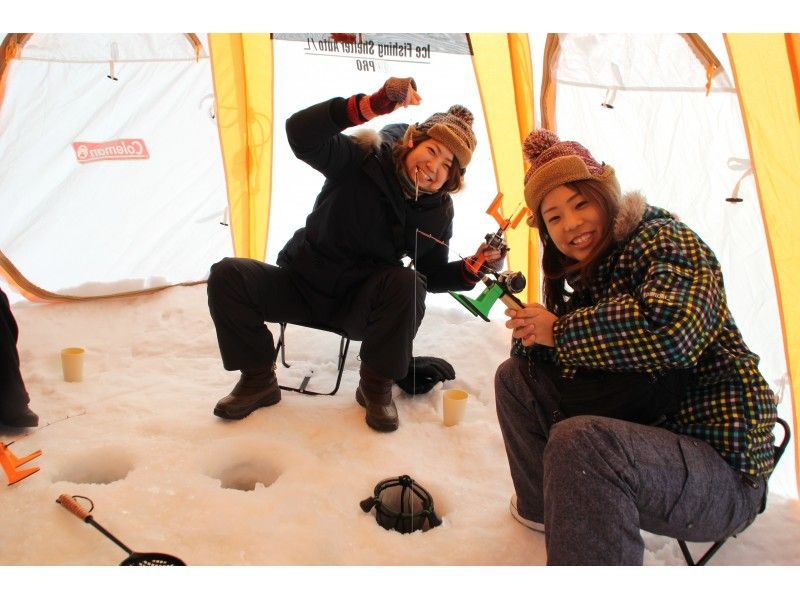 Hokkaidoアウトドアアクティビティ・体験レジャーの数ある人気種目の中でも冬の風物詩的存在である「 Smelt fishing(わかさぎ釣り) Is overwhelmingly popular.
One of the reasons for its popularity is the fact that it is rare even in Japan to make a hole in the surface of a frozen lake with a drill and hang a fishing line. 氷上Smelt fishing " is to be able to enjoy.
Also, freshly caught smelt (public fish) You can cook and eat exquisite tempura and fried chicken This is another attraction of "smelt fishing".
冬のHokkaido人気アクティビティ・レジャー・体験・遊び体験ツアー
Finally, based on Activity Japan's latest reservation data " 冬のHokkaidoアクティビティ・レジャー・体験・遊び体験ツアー人気ランキング " will be introduced.
Please use the contents of the experience tour and the experience fee (price) according to your budget, as well as the reputation based on reviews and word-of-mouth experiences, to help you compare and consider plan selection.
Frequently Asked Questions about Winter Hokkaido Activities / Experience Leisure / Play
Q

What is the best season to travel to Hokkaido?

A Hokkaido is Japan's world-class "sacred place for winter tourism and leisure." Hokkaido in winter is not only full of activities and gourmet food, but also many events are held. Traveling to Hokkaido, where it is cold and snowy, tends to be popular in spring and early summer when the weather is nice, but by clarifying the purpose of the trip, it can be said that it can be the best season even in midwinter.
Q

Hokkaido in winter ... Precautions for clothing

A It is not uncommon for Hokkaido in winter to be cold and the maximum temperature below freezing. We recommend hooded down jackets and coats for cold weather in case of snow. Although it is extremely cold outside, it is often well-heated indoors, so ease of putting on and taking off is also important. Also, as the road surface freezes and becomes slippery, prepare waterproof shoes with anti-slip and spikes.
Q

What you can do in Hokkaido in winter

A "Experience of snow and ice" cannot be missed during the winter season trip to Hokkaido. Besides skiing and snowboarding, there are many mysterious winter activities. I definitely want to experience activities unique to Hokkaido, such as staying at a hotel made of ice and snow, and observing Japanese cranes dancing in a marsh that looks like a white carpet laid by the snow.
Q

What are the popular winter activities in Hokkaido?

A "Wakasagi fishing", a big standard for sightseeing in Hokkaido in winter, is a very popular event. You can experience it in various places in Hokkaido. "Snowshoes" and "snow trekking" are attracting attention as activities that even people who are not confident in winter sports can easily get to know the snow. Although the location is limited, the "Drift Ice Sightseeing Boat" is also an event that you can experience only in winter in Hokkaido.
Editorial department recommended feature articles