Hokkaido Drift Ice Tour | When? What is the price? 2023 season recommended plan introduction!
Activity Japan editorial department
On this page, it can be seen in the Sea of Okhotsk in northern Hokkaido Winter Natural Phenomenon "Drift Ice" Special feature on experience tours!
Starting with icebreaker tickets from Sapporo, where and when you can see drift ice, suitable clothing, fees (price), etc. Useful information for booking ice floe tours will be thoroughly introduced.
You can enjoy Shiretoko, which is registered as a World Natural Heritage site, Abashiri, Monbetsu, etc. Hokkaido's Winter-Limited Super Mysterious Experience Please enjoy!
What is drift ice?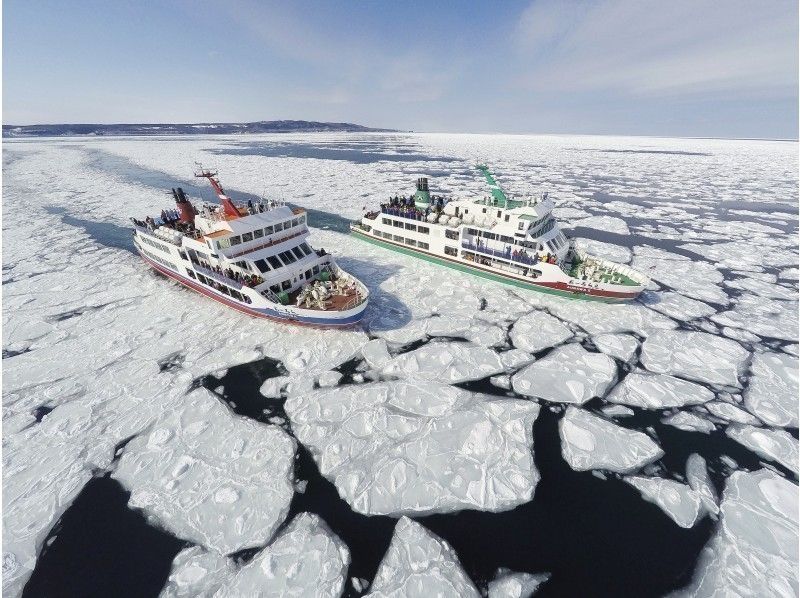 First of all" What is Drift Ice? Let's review about ".
What is drift ice (English name: Drift ice)? A lump of frozen seawater, or its natural phenomenon It is a word that refers to itself.
While making a dynamic noise A mysterious sight of huge ice floating on the sea I think there are many people who have seen this through media such as television.
Drift ice seen in Hokkaido As if crossing the Eurasian Continent from Mongolia, it flows from the Amur River to the Sea of Okhotsk via China and Russia. occurs.
again, Hokkaido is a drift ice observation point that can be seen at the southernmost tip of the Northern Hemisphere And it is considered to be valuable even in the world.
Places where you can see drift ice in Hokkaido
Even in Hokkaido, which is known as a cold region where the temperature drops below freezing in winter, Drift ice can only be seen in a limited area ..
Drift ice in Hokkaido is located in the northeastern part The Sea of Okhotsk coast around "Abashiri", "Monbetsu", "Shiretoko", "Utoro", and "Rausu" Only observed in.
around Dotted with facilities and view spots for observing drift ice In addition, the "JR Ryuhyo Monogatari", which runs along the Sea of Okhotsk between Abashiri Station and Shiretoko-Shari Station, runs only in winter.
In addition, there are "drift ice icebreakers" for cruising on drift ice, and "drift ice walks" for trekking on drift ice. Drift ice-related activity experience tours are held and popular are collecting.
When can you see drift ice in Hokkaido?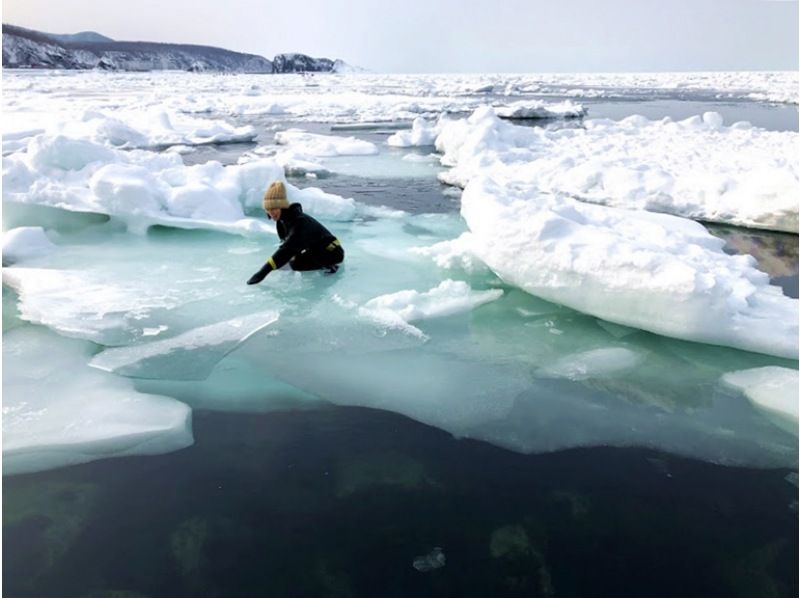 Drift ice that reaches the Sea of Okhotsk in northern Hokkaido can be seen with the naked eye from the coast. "Drift ice first day" is around the beginning of January every year is.
The drift ice comes closest to the coastline Estimated "drift ice berthing day" is from early February to mid-February ,From there Drift ice can be seen every year until early March is.
Although statistical data such as those mentioned above have been published, Some locals say they could see drift ice until spring (around April). I have.
When and how long can you see drift ice in Hokkaido? There are cases where it varies depending on the weather conditions of the year So it is important to check the latest information of each tour company.
Appropriate clothing and belongings for drift ice tours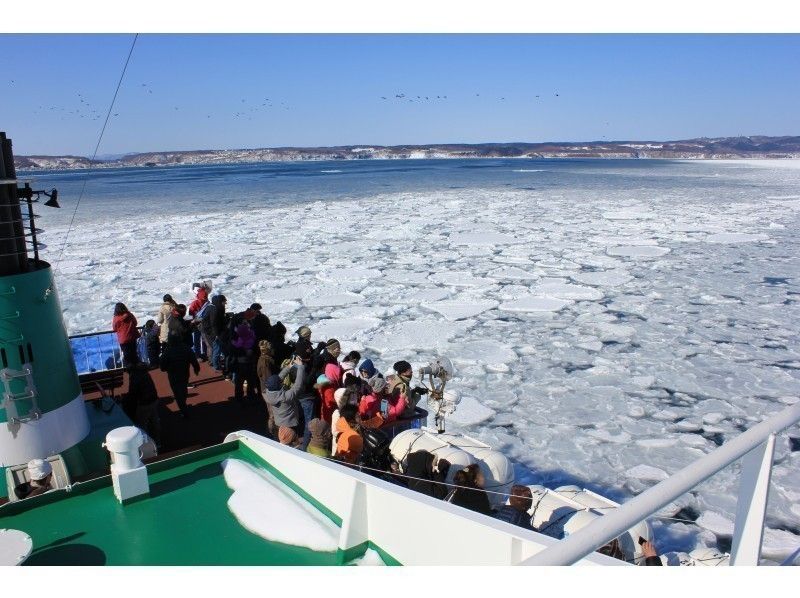 Around Abashiri, Monbetsu, Shiretoko, Utoro and Rausu, where you can see drift ice, The average maximum temperature in winter is around 0 degrees Celsius, and the minimum temperature is -10 degrees Celsius or less. down to
Therefore, when participating in drift ice tours held in the middle of winter (January to March), it is possible to cope with temperatures below freezing. Thorough protection against the cold is essential is.
Below, Recommended clothing and items to bring on a drift ice tour Here is a list of examples.
Appropriate clothing list for drift ice tours
for example, Ski wear and snowboard wear made of windproof and waterproof materials Or, under a thick outerwear such as a down jacket, it is recommended to wear a fleece or knit sweater with high heat retention as an intermediate layer, as well as an inner layer that is heat-generating and quick-drying.
List of things to bring for a drift ice tour
Sunglasses and goggles to protect your eyes from the light reflected on the ice and the sea, binoculars for observing distant scenery and animals, etc. Belongings suitable for the tour content It is recommended to participate in the "Hokkaido Drift Ice Tour" in advance.
Appropriate clothing and items for drift ice tours vary slightly depending on the activity you experience and the contents of the tour. Please check the tour plan page ..
5 Recommended Drift Ice Tour in Hokkaido
From here, "Activity Japan is currently accepting online advance reservations. 5 Recommended Drift Ice Tour in Hokkaido I will introduce.
The pronoun of the drift ice tour " Drift ice crusher "Including," Drift ice walk / snow trekking "or" Drift ice diving ", We are introducing an experience tour plan that can satisfy everyone from leisurely groups to active groups.
The price (price) of the experience tour, the contents of the plan, and the feedback from the guests who actually participated in the tour Reputation based on reviews and testimonials Search for your favorite "Hokkaido Drift Ice Tour" by referring to.
1. Sightseeing icebreaker (cruising)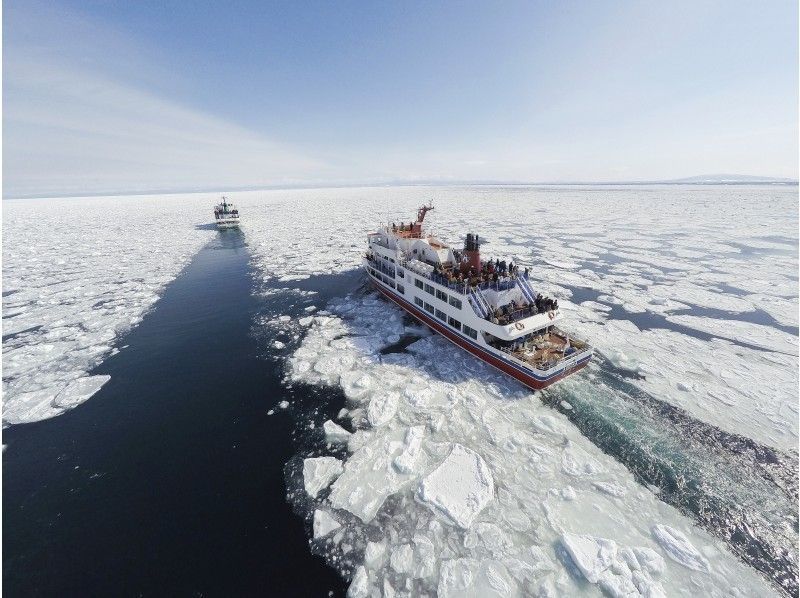 The classic drift ice tour is the icebreaker
You can observe the dynamic and mysterious drift ice from a close distance while advancing through the ocean while crushing the drift ice with a rattling noise. Sightseeing icebreaker (cruising) ".
At Activity Japan, " Abashiri drift ice sightseeing icebreaker Aurora "When" Garinko III / IMERU We accept online advance reservations for tours with boarding tickets.
From the observation deck, you can enjoy a panoramic view of the drift ice covered with ice from various angles against the backdrop of the Shiretoko mountain range. Support from people of all ages, young and old Collect.
Drift Ice Sightseeing Icebreaker Aurora
Garinko III / IMERU
2. Drift ice walk / snow trekking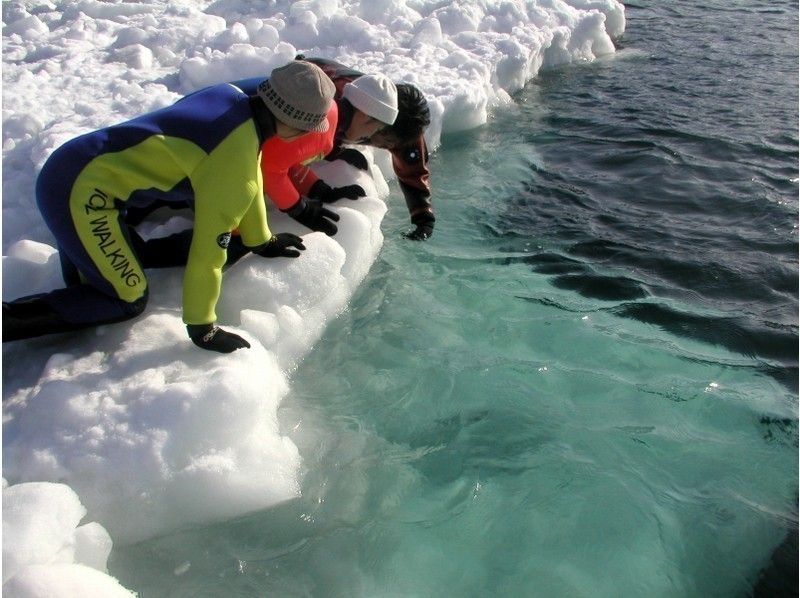 Drift ice walk for active enjoyment
Wearing a completely waterproof dry suit, you can directly experience Hokkaido in winter by walking on drift ice or soaking in the sea. Drift ice walk / snow trekking ".
Activity Japan currently Enjoy "drift ice walk" and "snowshoe/snow trekking" at once We accept reservations for experience tour plans.
Not only can you see the drift ice, but you can also take a tour to see the frozen waterfall "Hyobaku" and enjoy animal watching such as Steller's sea eagles and white-tailed eagles. Enjoy the great nature of the Abashiri/Shiretoko area can.
Recommended experience tour
3. Drift ice diving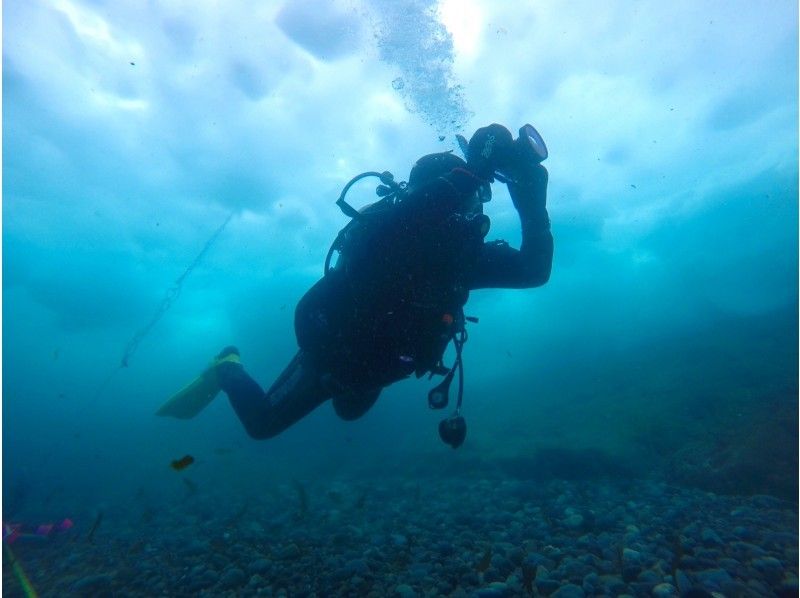 Drift ice diving limited to licensed divers
Enjoy scuba diving in the playfield of the sea of "Shiretoko / Utoro" registered as a World Natural Heritage Site Drift ice diving (drift ice dive) ".
During the drift ice season Diving license holder (advanced diver or higher) A limited-time tour that will be available from will be held and will be popular.
Mysterious underwater creatures unique to Hokkaido in winter, such as Clione Extraordinary experience of going on an adventure to the world of drift ice and ice Please enjoy!
Recommended experience tour
4. Drift ice SUP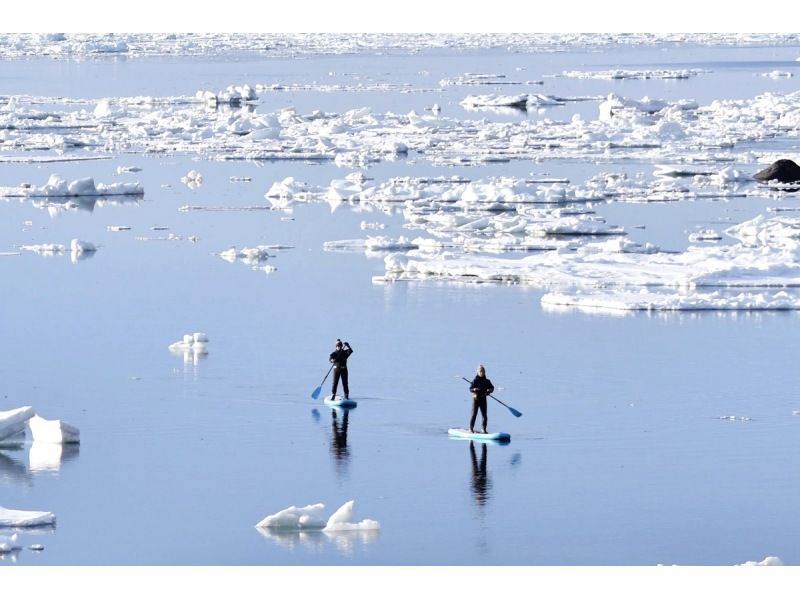 Japan's only drift ice SUP experience
Cruising the sea of drift ice with SUP (Stand Up Paddle Board), which is extremely popular as a marine sports activity Drift ice SUP " experience tour.
Wear a fully waterproof dry suit So you can enjoy various ways other than SUP, such as drift ice walking on drift ice.
I knew all about the local nature Superb view points carefully selected by guides and instructors Then, let's fully enjoy the mysterious phenomenon "drift ice" in Hokkaido in winter.
Recommended experience tour
5. Drift ice hot air balloon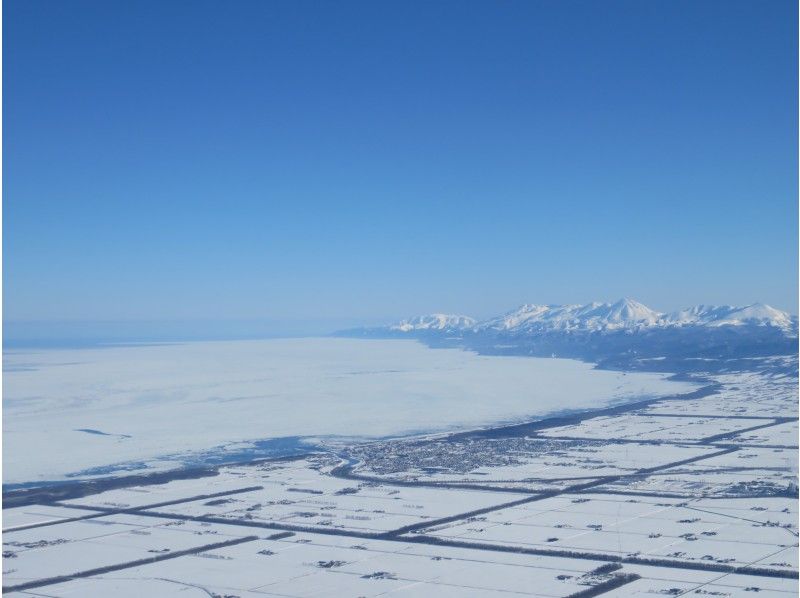 A special experience of watching the drift ice from the sky
"It is extremely popular as an outdoor activity held in Hokkaido, which has a vast area and a magnificent natural landscape." Hot-air balloon (balloon) ".
In winter (January-March), Mt. Shari, Shiretoko Peninsula, the Sea of Okhotsk filled with drift ice, etc. by hot-air balloon free flight Overlooking the spectacular view of Hokkaido in the midwinter can do things
no special technology required Participation from 7 years old (elementary school students and above) to 85 years old is possible Therefore, this drift ice tour is recommended for sightseeing in Hokkaido for families, couples, and groups of friends.
Recommended experience tour
Editorial department recommended feature articles