Traveling in Hokkaido in January | Climate, clothing, and fees? Recommended Activities In-depth Guide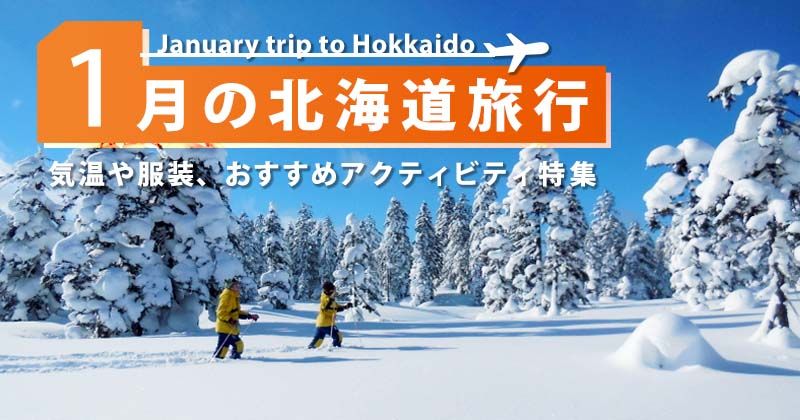 Activity Japan Editorial Department
It will be winter, Hokkaido in January will be featured!
January is the northern land, Hokkaido The month when you can fully enjoy the charm of The cold is severe, wrapped in snow and ice but that's why it shines Hokkaido at Pleasant leisure, play and sightseeing spots We will also introduce you to
For those planning a trip to Hokkaido in January, including climate trends, tips for choosing clothes, and tips for traveling at a great value. Full of information you should read is!
winter sports Besides, in a warm room Manufacturing experience or sightseeing tour We will also inform you about Hokkaido in January Please use it for your trip.
Reasons why traveling to Hokkaido in January is recommended
1. Enjoy winter!
Hokkaido Speaking of the standard of Winter after all !
The beauty and charm of the northern land best season It can be said that
There are also tours and activities that make use of the snow and ice. Winters are longer and harsher than on Honshu Hokkaido However, there are also experiences that can be enjoyed only in January, when the cold weather reaches its peak!
Depending on the temperature and weather each year, the implementation of activities will vary. Don't miss out on the fun of winter! check frequently keep it.
2. I want to eat it in winter! Hokkaido gourmet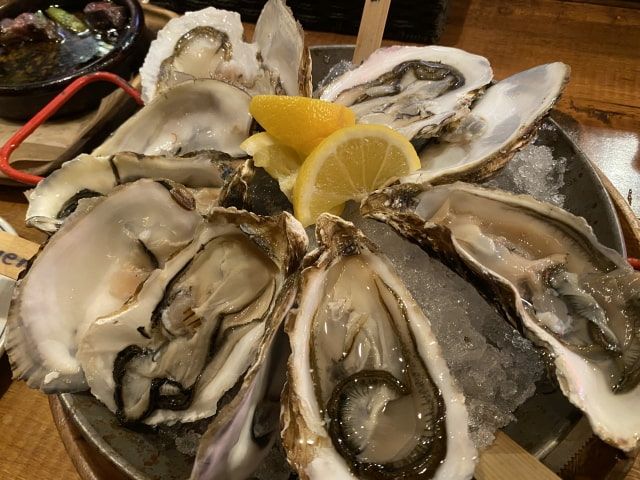 You can also enjoy the local gourmet of your travel destination. The real pleasure of travel It's one of them.
Hokkaido in winter Then Seasonal ingredients is waiting!
Eastern Hokkaido ・ Kushiro area Akkeshi is famous for its oysters. The Akkeshi area is the only area in Japan where oysters can be shipped all year round because the water temperature does not rise easily due to the influence of ocean currents. oyster kingdom !
Especially from December to February, winter oysters have a reputation for being richer and creamier.
Eastern Hokkaido area How about trying branded oysters?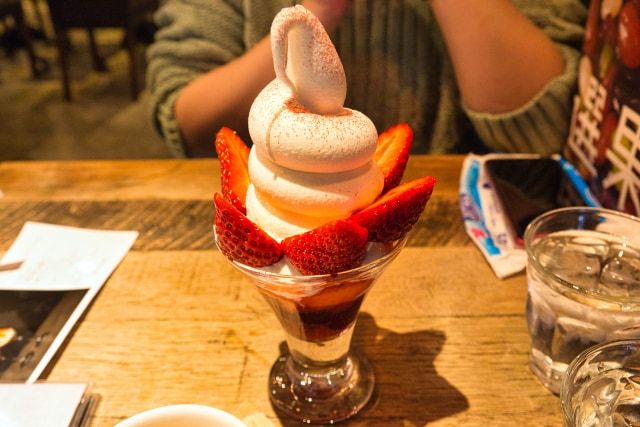 We also recommend the "winter strawberries" that are harvested around January!

The original season for strawberries is from spring to early summer. winter strawberries is.
It is only made by a limited number of farmers, so it is not often on the market!
Sapporo It is in A cafe directly managed by a farmer So, please enjoy winter strawberries.
3. It is recommended to avoid the New Year's schedule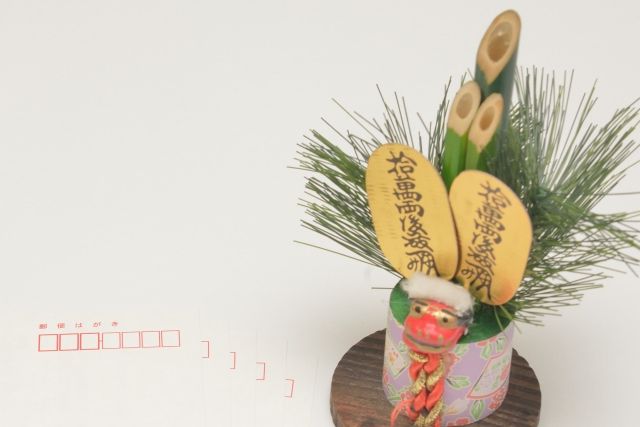 During the year-end and New Year holidays, when people move more due to homecomings and trips, Rising travel costs To. At the same time, not only means of transportation such as airplanes, but also accommodation facilities such as hotels are crowded, difficult to get a reservation Become.
Right out! We recommend avoiding the beginning of the year, Itinerary after New Year's Day be set!
In mid-January, a lot of snow falls and the thickness of the ice increases. snow and ice activities It's the beginning of the best season to enjoy.
It may be a difficult schedule due to work and school, Hokkaido in winter In order to fully enjoy the cost performance, why not consider it by all means?
Hokkaido travel recommended areas in January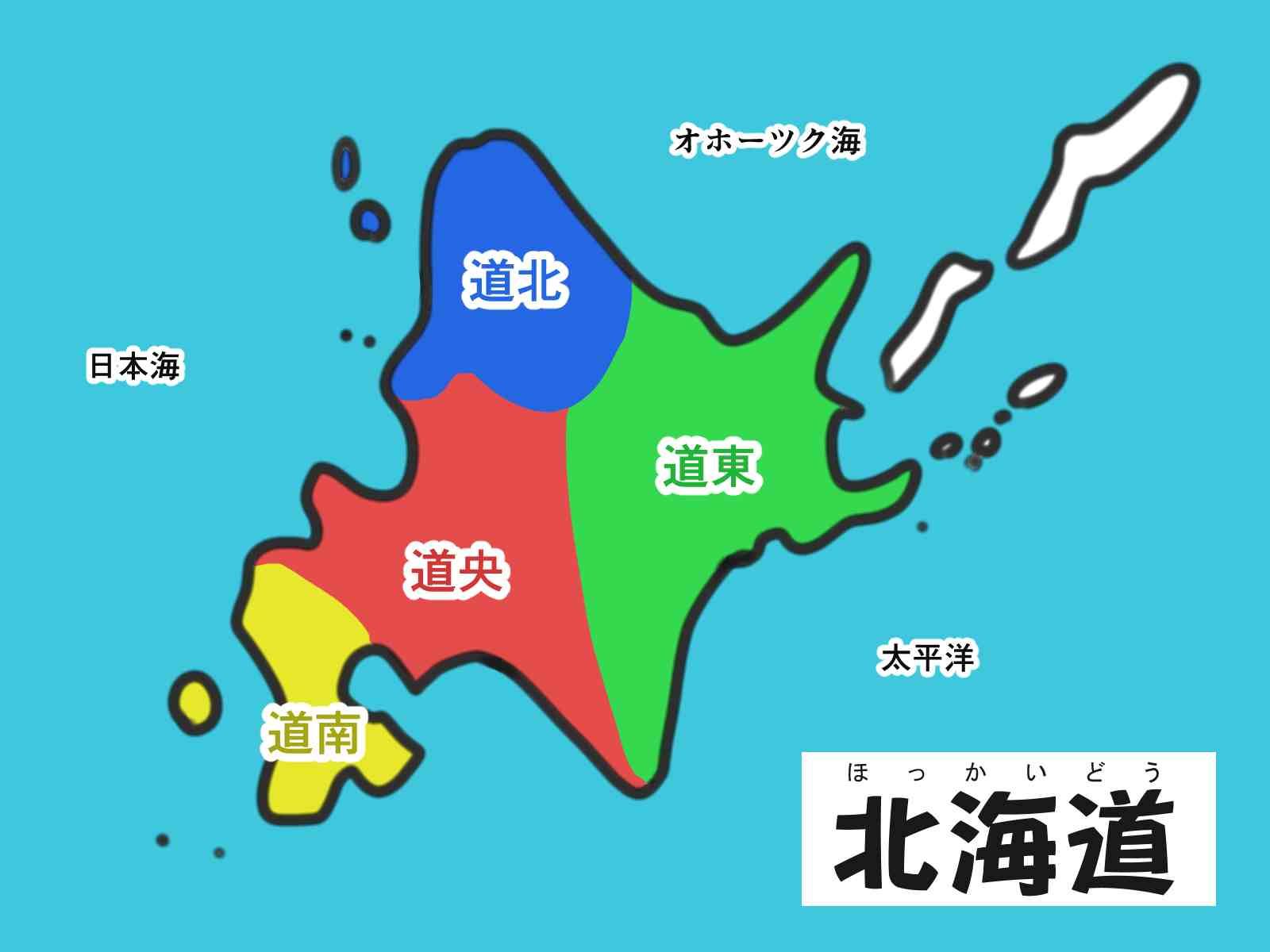 " Dohoku area is also famous as a hot spring resort. Sounkyo Gorge , Japan's lowest temperature minus 41 degrees Celsius has been measured Asahikawa is also a popular tourist spot throughout the year. Furano, Biei, Tomamu , There is a "monument of the northernmost point of Japan" Wakkanai , inhabited by precious flora and fauna Rishiri, Rebun, Teuri, Yagishiri northern part of Hokkaido, such as the isolated islands of particularly cold regions is.
In January, Mt. Asahi in the Daisetsuzan range is covered with pure white snow. for beginners Snow shoes/Snow trekking Full-fledged snow mountain from climbing It welcomes many tourists from
skis and snowboards For seniors, backcountry skiing is also recommended.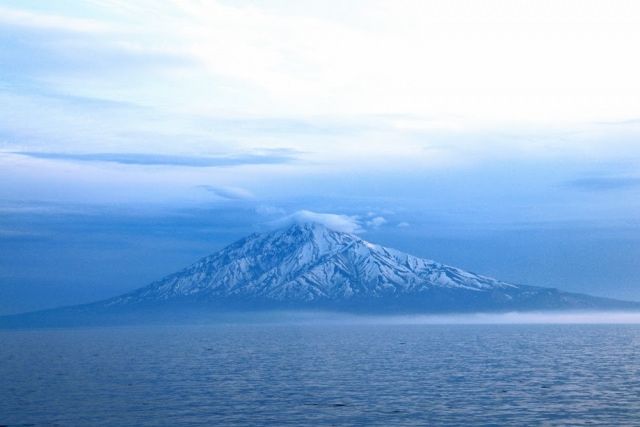 Hokkaido The standard souvenir "Shiroi Koibito". What is drawn on the package of this candy is Rishiri Island at the famous peak of Rishirifuji Do you know that it is also called "Mt. Rishiri"?
Snow-capped Mt. Rishiri is truly A beautiful figure like Mt. Fuji . Rishiri Island can be accessed not only by ferry, but also by plane. By all means, please go and see the actual Mt. Rishirifuji!
Dohoku in January Recommended reasons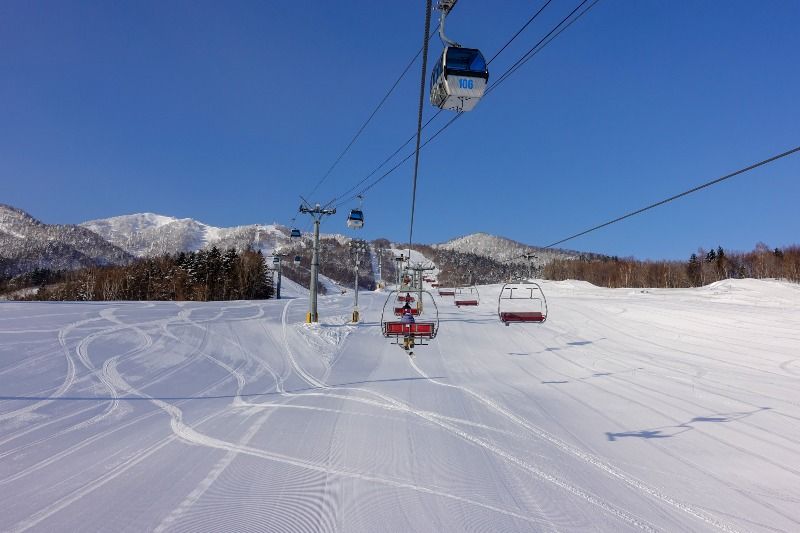 Especially cold in Hokkaido Dohoku area . The reason why I dare to recommend this area in January is because its cold It's in!
Let's enjoy the cold season in a colder place!
Dohoku of Furano/Biei/Tomamu The area is known as a heavy snowfall area. Already in December, many ski resorts in the area have opened, and skiers and snowboarders from Japan and abroad gather in search of high-quality powder snow!
From large ski resorts that hold world championships and have non-compressed snow areas for advanced skiers, to small town-run ski resorts with only one lift that gives a sense of privacy. The scale and atmosphere of the slopes vary .
How about choosing a ski resort according to your purpose?
Japan's leading ski heaven, Dohoku area and, snow fun Please enjoy it to the fullest!
Hokkaido temperature comparison in January
Source: Japan Meteorological Agency "Sapporo/Hakodate/Nemuro/Wakkanai/Tokyo average values (values for each year and month)"

| area | average temperature | average maximum temperature | average minimum temperature |
| --- | --- | --- | --- |
| Sapporo (Central Hokkaido) | -3.2℃ | -0.4℃ | -6.4℃ |
| Hakodate (Southern Hokkaido) | -2.4℃ | 0.9°C | -6.0℃ |
| Nemuro (Eastern Hokkaido) | -3.4℃ | -0.9°C | -6.5℃ |
| Wakkanai (north of Hokkaido) | -4.3℃ | -2.4℃ | -6.4℃ |
| Tokyo | 5.4℃ | 9.8℃ | 1.2℃ |
January Hokkaido clothing and coordination ideas
clothing point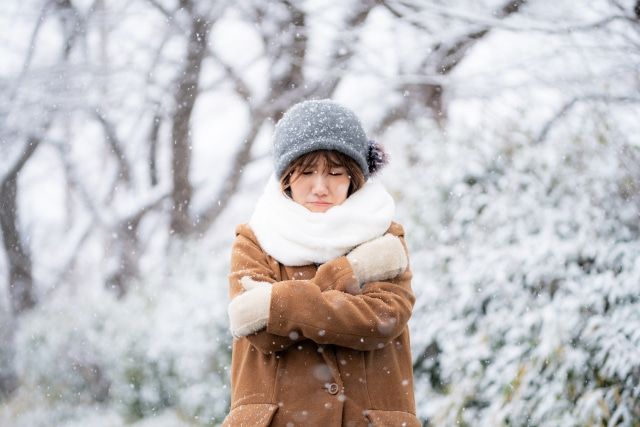 As can be seen from the temperature chart, Hokkaido in January teeth Even the average maximum temperature is below freezing is.
In January, the number of days wearing down jackets increases even in Honshu. Hokkaido in January A must-have item!
Be prepared for outdoor events warm down jacket and wear snow boots with inner bores to prevent slipping.
on the other hand" Hokkaido in winter teeth it's hot in the room Have you ever heard the story of
In Hokkaido, where the weather is extremely cold, ordinary households use kerosene stoves and boilers to keep the inside of their homes warm. Many of the buildings have double sashes, so the heating efficiency is good, Room temperature close to 25°C It is not uncommon for it to be
In order to cope with the temperature difference with the outside air, please wear thin clothes that are easy to put on and take off.
What to bring (example)
Short-sleeved T-shirt / Long-sleeved shirt/blouse / 10/10 length pants / Knee-length skirt / Leggings/tights / Down jacket/coat / Parker/cardigan, etc. / Snow boots/cold-proof shoes / Thick socks / Mufflers, gloves, earmuffs / knit hats / disposable body warmers / etc.
Hokkaido in January Recommended Activities, Leisure, Experiences and Fun
Snow shoes/Snow trekking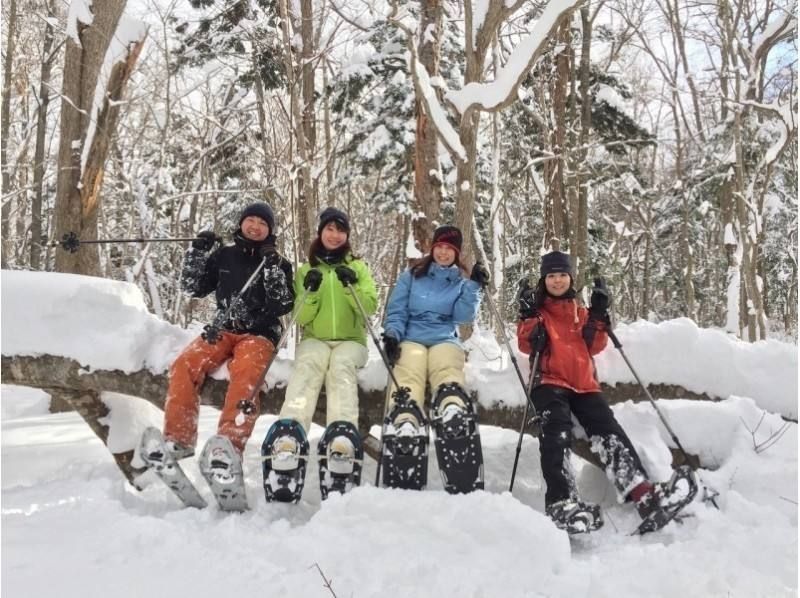 Walk through the pure white snowfields and get close to nature Snow shoes/Snow trekking ". Wear snowshoes to make it easier to walk on the snow, and follow the guidance of the guide. Travel around snowy mountains and forest roads .
As an activity that can be participated in regardless of physical strength, skill, age or gender, it is held all over the country, but in the northern land of Hokkaido Snowshoe/Snow trekking tour teeth, Good snow quality and superb view because you can enjoy especially popular is.
Snowmobile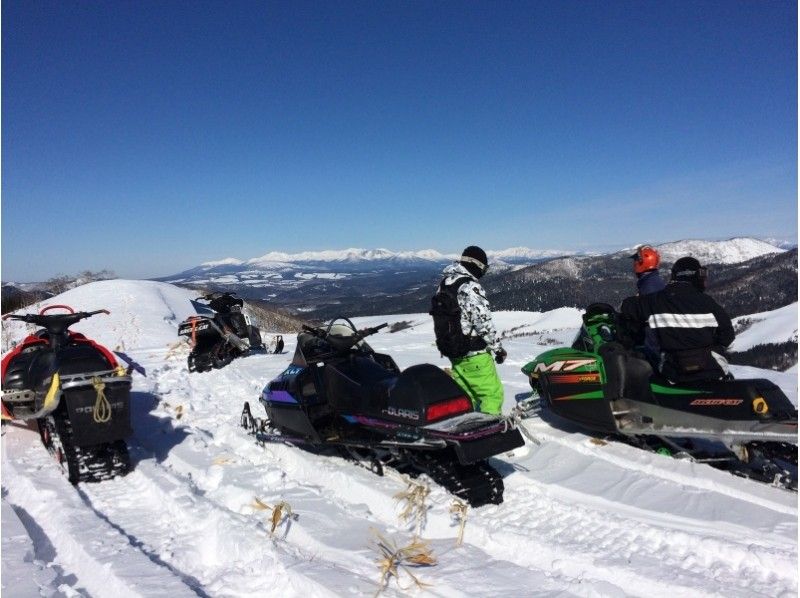 Running swiftly across a vast snowfield Snowmobile is a popular winter activity.
For experience tours, solid lecture Beginners can rest assured that there are If you are with small children two seater machine is recommended.
It's a bit different from skiing and snowboarding, world of silver Why don't you taste it?
Bus tour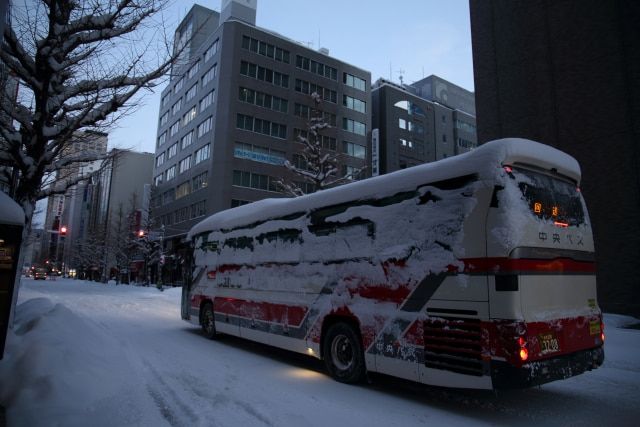 "Pinpoint sightseeing spots" Bus tour" and, Hokkaido in winter on a trip Must-do activity is.
Even in the snowy season, Traveling by bus is easy ! You don't have to worry about your luggage or the cold.
Bus tours are Recommended for trips of three generations is. popular destinations Zoo There are a wide variety of tours, including tours with seasonal gourmet lunches.
Ranking of Popular Activities You Can Experience in Hokkaido in January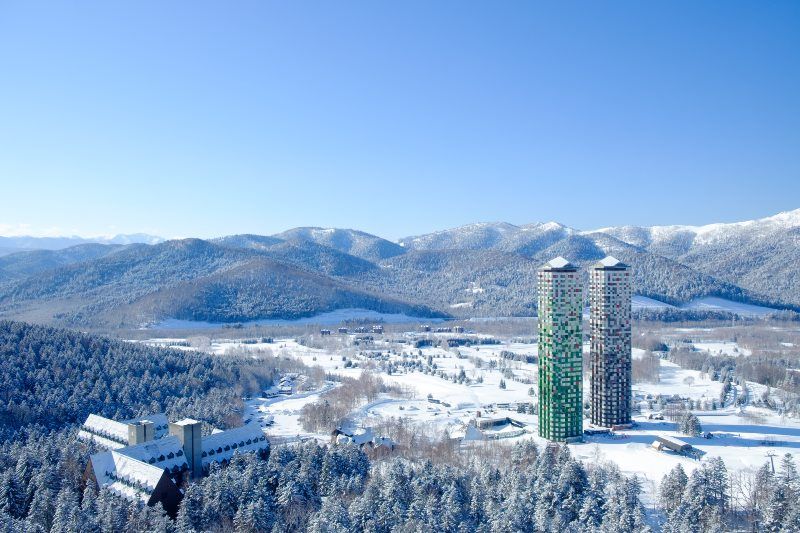 In this special issue, Hokkaido in January I explained about!
In addition to what we introduced this time, it can be said that it is representative of winter activities Smelt fishing/Ice fishing for smelt and play with nature backcountry tour Such, Hokkaido in January then Experience enjoying snow and ice are being carried out a lot.
people who want to avoid the cold There are pottery classes, etc. Manufacturing experience or One-day hot spring plan, etc. An experience that warms your body and soul How do you like it?
Based on the article content and ranking, Hokkaido in January Please try to play!
*Information such as plans, fees, and introduced facilities is current as of October 2022.
Editorial department recommended feature articles