Hokkaido trip in December | What is the climate, clothing, and fees? Recommended Activities In-depth Guide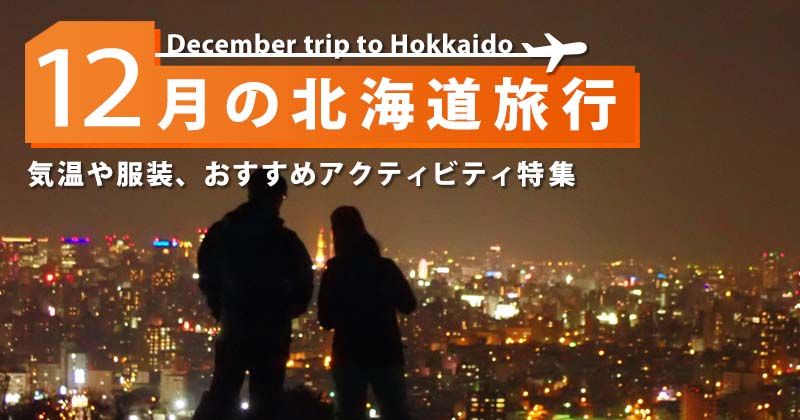 Activity Japan Editorial Department
Entering the real winter Hokkaido in December .
Sapporo or Asahikawa Snow began to pile up in each city in Hokkaido, winter sports Such snow activity will also be implemented. The cold will be severe, The season when Hokkaido gets hot is the beginning!
In this article, Hokkaido in December Starting with how to enjoy the area, recommended areas, tips and advice on choosing clothes, climate characteristics, notable activities, etc., we will tell you a lot of useful information when planning your trip!
color early winter Manufacturing experience , play with snow winter activities Well as, Ranking format I will introduce you. Be sure to include it in your year-end travel and homecoming plans.
Reasons why you should visit Hokkaido in December
1. snow and ice season is started
In Hokkaido in December, snowfall is normal phenomenon. Hokkaido Snow can start falling as early as the end of October, so December is already in the middle of the snow and ice season.
Snow in Hokkaido can remain until the end of April! In Hokkaido, it is not uncommon for snowy landscapes to continue for nearly half a year. Hokkaido's largest city, Sapporo Did you know that there is a big underground mall in ?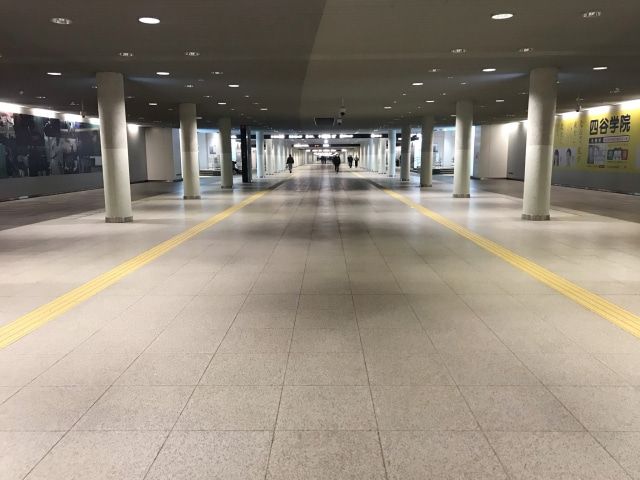 In Sapporo, which has a lot of snow, snow removal is carried out every day for the safe passage of cars. The snow piled up on the side of the road sometimes exceeds the height of people. In addition, the snow that has fallen and piled up will become the root snow and freeze, The road is very difficult to walk on Become. So in 1972 (Showa 42) Sapporo Underground shopping malls and underground passages were developed in preparation for welcoming many tourists from Japan and overseas for the international winter sports event held in Tokyo. Even now, plans are underway to redevelop the ground and extend the underground passageway, and it seems that it will become even more convenient!
December, Hokkaido If you bring a carry bag or use a stroller with small children, Walkable underground mall It is a good idea to check the map in advance.
2. Nostalgic season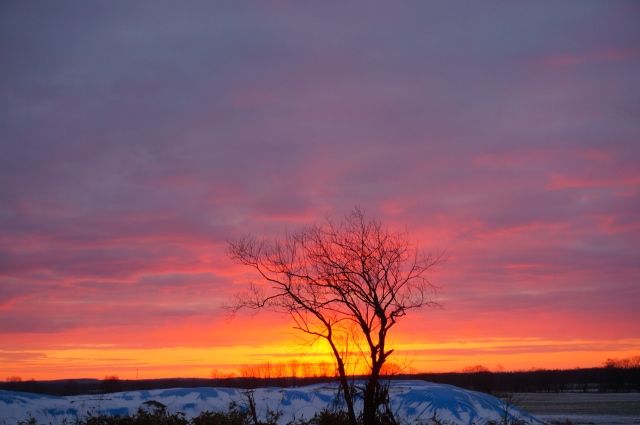 It's snowing and the colors of winter are getting darker Hokkaido in December . As the cold weather intensifies, I also feel lonely and longing for others, but I try to calm myself down by deepening my thoughts and feeling nostalgic. A season of tranquility There is also.
Create a work of art in your spare time Manufacturing experience can be enjoyed without worrying about the cold, A perfect experience for the cold season is!
Otaru area has a lot of glass work. In contrast to the cold outside, warm burner flame It might be a good idea to take a closer look at and immerse yourself in an artistic glasswork experience. In addition, Otaru in winter nostalgic atmosphere wrapped in charter taxi We also recommend taking a tour of Otaru.
3. The end of the year tends to be crowded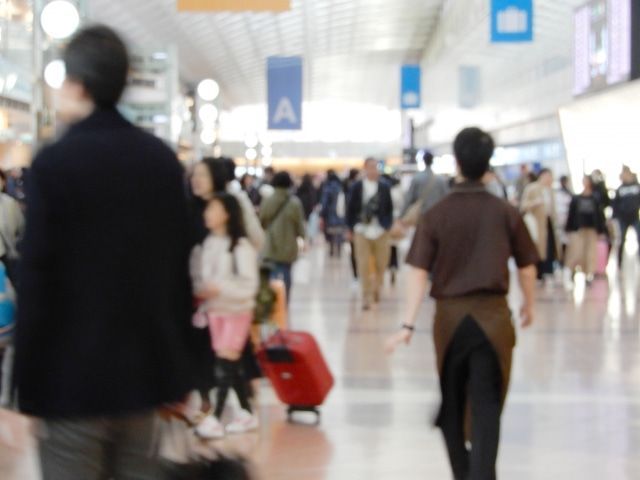 Sightseeing spots that you want to visit only in winter, Hokkaido . While becoming severely cold, seeking snow and ice, Increasing number of tourists is in Coupled with the long holiday at the end of the year, Hokkaido enters the so-called tourist season after Christmas.
Every year in December, Sapporo Illumination events are held throughout the city. Some venues have been held for several months, December only There is also a venue that decorates objects associated with Christmas. The illuminations for a limited time are exactly the beauty of Hokkaido in December! Please go and see it.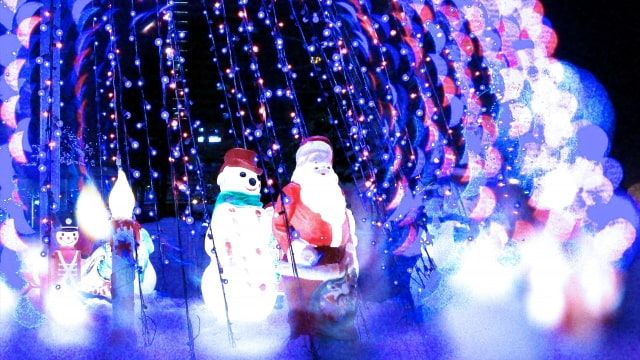 again, Hokkaido ski resort will continue to open. Many skiers and snowboarders visit in search of snow, Hokkaido in December then winter sports In addition, many people will enjoy sightseeing and gourmet food.
As the number of tourists and the number of people returning to their hometowns at the end of the year increase, travel expenses such as hotels and flights will increase. These days, there are many people who make travel reservations just before, early booking discount It is recommended to use such as Plan early, book early But that's the key to a great value trip!
Recommended Hokkaido Travel Areas in December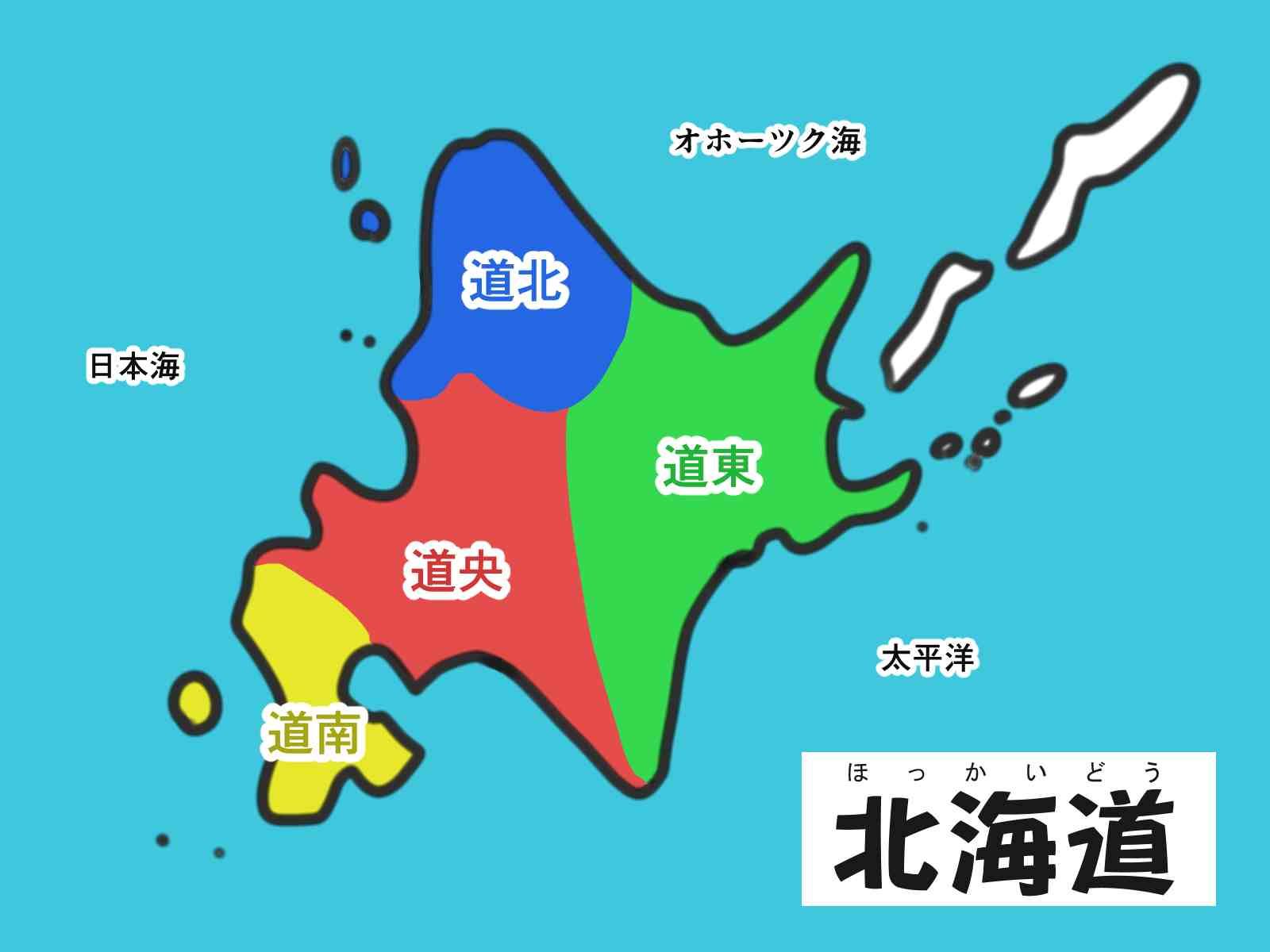 " Central Hokkaido area " refers to Sapporo, the prefectural capital of Hokkaido, and the surrounding areas. Hokkaido's largest city Sapporo , Also known as "Okuzashiki in Sapporo" Jozankei , "Canal City" Otaru , popular for powder snow Niseko Rusutsu famous for hot springs Toya and Noboribetsu you can experience the majestic nature Ishikari/Sorachi , Sacred place of Ainu culture・ Hidaka Erimo It is full of Hokkaido-like charm such as Central Hokkaido area is.
Gateway to Hokkaido・ New Chitose Airport is also in the central Hokkaido area. By the way, does anyone think that airports are just for boarding and disembarking planes? !
New Chitose Airport, which is also an international airport, has restaurants that are popular in Hokkaido such as conveyor belt sushi, hands-on activity spots for children, chocolate factory tour facilities that are popular as souvenirs, and even hot springs! Date of arrival or departure spend time in the airport How about You can play to your heart's content without worrying about going past the check-in time.
of course, Chitose area There are many places to enjoy other than the airport in lots of activity is. especially, horse trekking is popular with families with small children.
Besides, you can enjoy without worrying about the weather Manufacturing experience Such, Ishikari/Sorachi/Chitose area There are many fulfilling experience plans. Areas that tend to pass through only when planes arrive and depart Dare to choose What do you think?
Central Hokkaido in December Recommended Reasons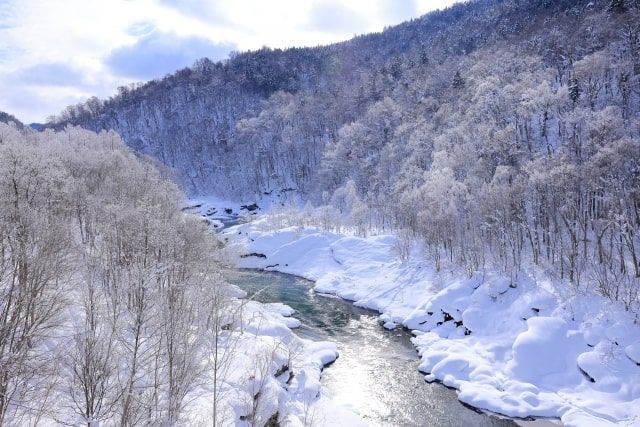 entered the winter season Hokkaido in December . For those unfamiliar with snow, Even walking on a snowy road is difficult You may feel ugly.
Even paved flat roads are not easy to navigate with large suitcases and bags. If the snow is piled up under your feet, it will be even more difficult! Also, when traveling in the vast Hokkaido, the distance between the airport and the destination tourist destination few hours to travel It is not uncommon to get caught.
Especially when traveling with small children or traveling with three generations, Travel distance and time as compact as possible I want to finish it. Hokkaido New Chitose Airport, which can be said to be the gateway to the area, is located in the central Hokkaido area. If your destination is in the central Hokkaido area, you will not have to worry about getting around, and you will be able to use your time effectively.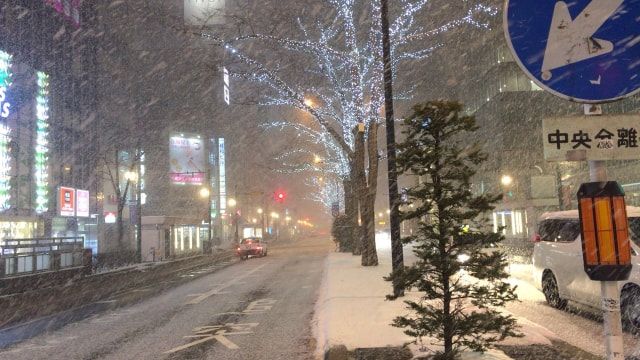 The central Hokkaido area includes Hokkaido's largest city, Sapporo there is. Hokkaido in December When traveling, skiing, etc. winter sports , a zoo tour popular with children, and local gourmet tours, Charm of Hokkaido packed tightly Sapporo It is recommended that you plan your schedule around
In addition, snowfall and rough waves of the Sea of Japan create beautiful scenery. Shakotan Peninsula , Hokkaido's largest commercial port with science museums and museums. Tomakomai There are countless fun spots in the central Hokkaido area!
Hokkaido temperature comparison in December
Source: Japan Meteorological Agency "Sapporo/Hakodate/Nemuro/Wakkanai/Tokyo average values (values for each year and month)"

| area | average temperature | average maximum temperature | average minimum temperature |
| --- | --- | --- | --- |
| Sapporo (Central Hokkaido) | -0.9℃ | 2.0℃ | -4.0℃ |
| Hakodate (Southern Hokkaido) | -0.1℃ | 3.2℃ | -3.6℃ |
| Nemuro (Eastern Hokkaido) | -0.5℃ | 2.1°C | -3.6℃ |
| Wakkanai (north of Hokkaido) | -2.1°C | 0.0℃ | -4.2℃ |
| Tokyo | 7.7℃ | 12.0℃ | 3.8℃ |
December Hokkaido clothing and coordination ideas
clothing point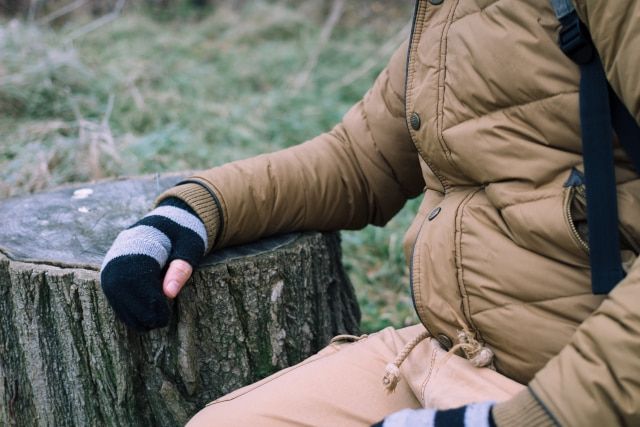 December in Hokkaido it's already midwinter is the climate. As you can see from the temperature chart, the average temperature is already below freezing! In Tokyo and Osaka, there are days when you can get by with just a trench coat, but in December Hokkaido When traveling, a down jacket, etc. sturdy winter clothes be prepared.
Also be careful of your feet. It is not uncommon for snow to pile up even on flatlands and in cities. It is a good idea to wear non-slip, warm shoes such as snow boots or cold weather shoes with boa on the inside.
In addition, the more you can wear short sleeves indoors, Heating works well There are cases. If you keep wearing it indoors, you may end up sweating. temperature difference between indoors and outdoors Think about this, and try to make it easy to put on and take off, such as wearing thin layers.
At the same time, it can be used in the middle of winter, such as gloves and scarves. Preparing winter accessories Also don't forget!
What to bring (example)
Long-sleeved shirt / long bottoms and long skirt / leggings / tights / down jacket / coat / parka / cardigan / easy to put on and take off / snow boots / winter shoes / thick socks / muffler / gloves / earmuffs / knitwear Hats / Disposable body warmers / etc.
Hokkaido in December Recommended Activities, Leisure, Experiences and Fun
Snow shoes/Snow trekking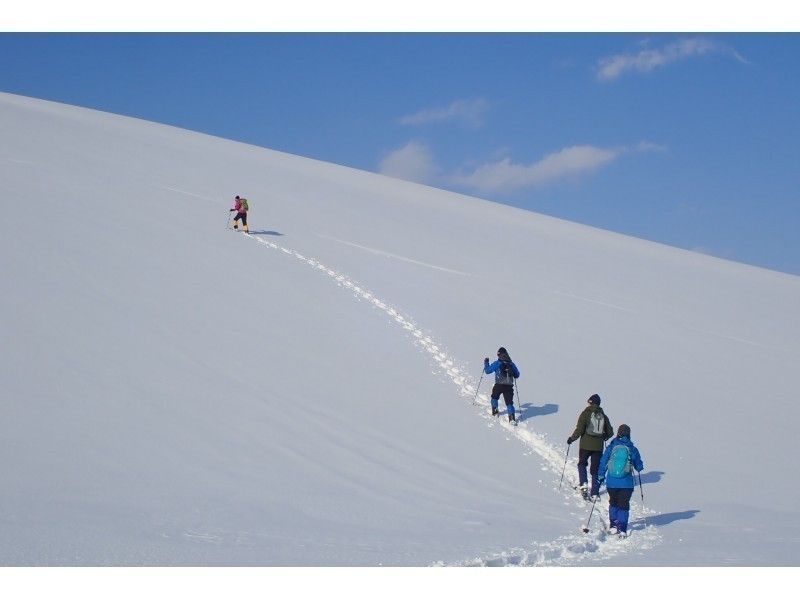 You can fully enjoy the winter of Hokkaido, the land of the north. Snow shoes/Snow trekking ".
a walking tool called a snowshoe By wearing it, it will sink deeply into shoes and boots. Easy to walk on snow Become. While visiting snowy mountains and forest roads Winter flora and fauna observation It is an activity that you should definitely experience in Hokkaido in December.
backcountry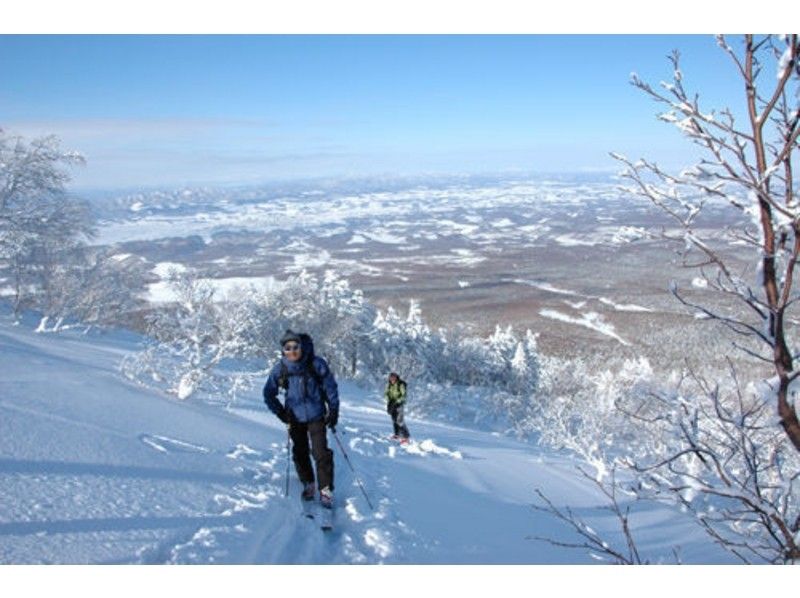 Downhill on skis or snowboards in places other than controlled areas such as slopes backcountry ". Just like playing with snow, Powder snow in Hokkaido It is an activity that you can fully enjoy.
A certain level of skiing skill is required, but you can rest assured that a guide will accompany you. note that, to avoid accidents Also, the backcountry Take a tour with an expert guide and experience let's do it.
Smelt fishing/Ice fishing for smelt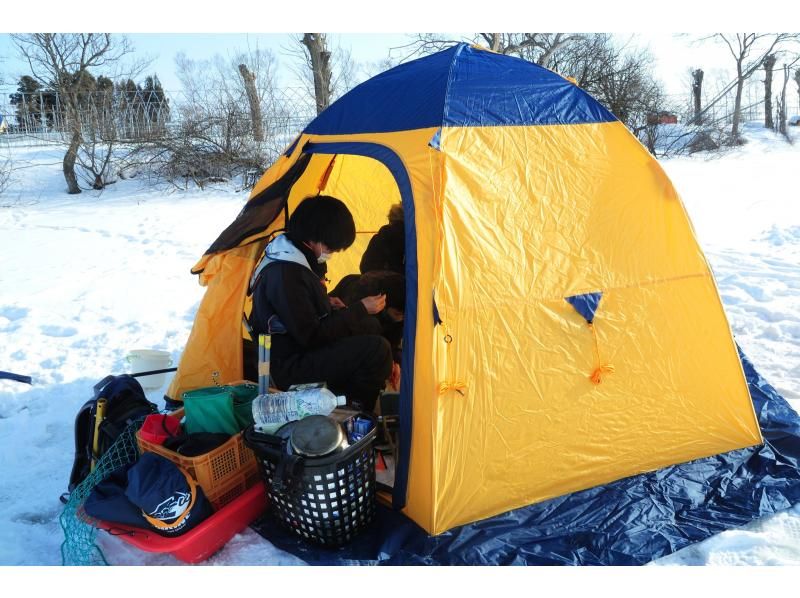 In Hokkaido, from the end of December, " Smelt fishing " will be lifted. tool rental and cooking the fish you catch, Availability of toilets and tents If you participate in a smelt fishing tour, you can reduce your worries.
In addition to smelt fishing, going down the river or Snowmobile Such, along with other activities There are also tours for you to enjoy.
Ranking of Popular Activities You Can Experience in Hokkaido in December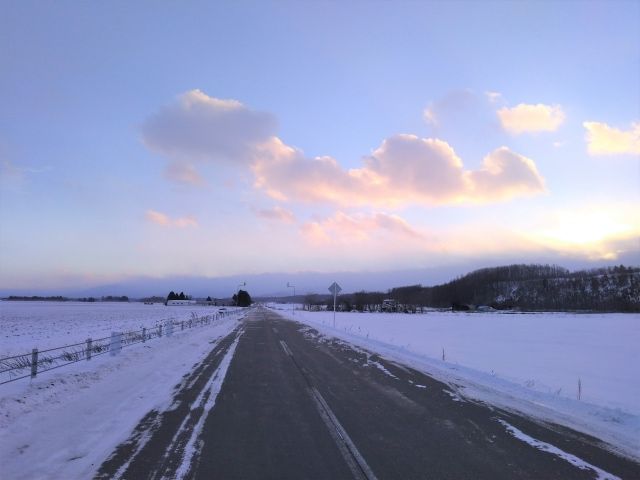 In December Hokkaido We have summarized the information for you when traveling to! What did you think. sightseeing spots, clothes, etc. Reference for travel planning Please try it.
Hokkaido is covered with snow in December. Besides introducing Snowmobile or Bus tour Such, Hokkaido in winter Activity Japan handles many plans and tours to enjoy. Hokkaido in December , once the itinerary is decided, flight and hotel reservations at the same time Plan and book activities Also don't forget!
*Information such as plans, fees, and introduced facilities is current as of September 2022.
Editorial department recommended feature articles