A combination of the [Hokkaido, fusing experience] your favorite glass fusing experience to make a small
プランID:12047 提供:Otaru glass Honpo ~ Kazuzo ~
1,080yen~​ ​(tax included)
ストラップ1人あたりの料金
プランID :

12047
Hokkaido / Otaru Kiroro-Shakotan
Glasswork and glass workshop
Empty-handed OK
1 person participation Allowed
子供参加可
ファミリーで楽しむ派
スタート時間

Participating age

4 才~

Time required

Within one hour

ScheduleRegularly
Assemble point Look in GoogleMap
Description​ ​
The fusing, combines various types of glass, it approaches to create dissolved by applying heat.
The shop, arranged the colorful glass beads on a glass plate of your favorite color, it heated in an electric kettle. Such as beads are embedded, you can make a small cute pattern.
Colorful and cute accessories can make
And the glass plate serving as a base, glass beads to put on the plate you can choose from a variety of colors and patterns.
Design colorful glass is melted together is very elegant while gorgeous.
While thinking your own favorite design, let's create strap, chopstick rest, choker, your favorite accessories, such as earrings.
Before and after the experience GO to tourism Otaru!
Since "Sakaimachi Street" that does not take off in Otaru tourist shop is located, you can enjoy the experience in between travel.
So you can join us from 4 years of age and older children, also recommended to travel with family.
Also, since we also panel exhibition to introduce the history of Otaru in the store, you can know more about Otaru.
---
Attractions of the plan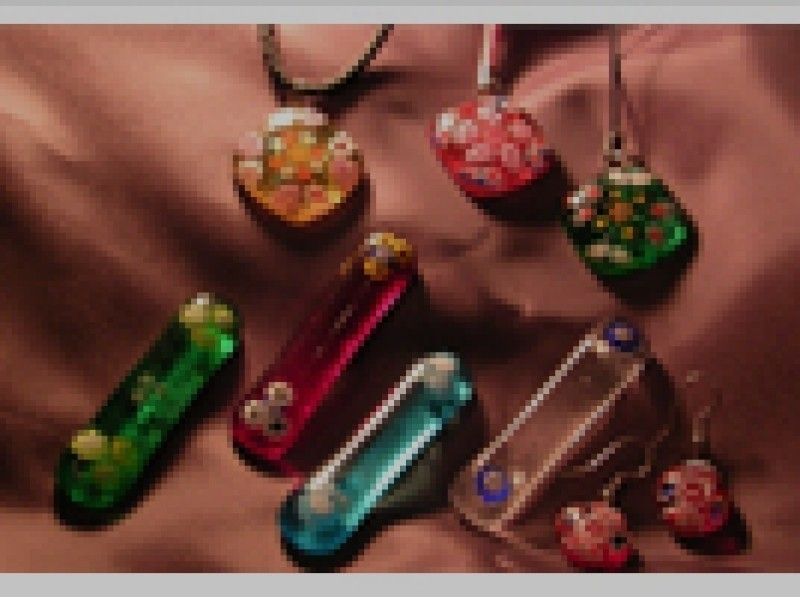 You can make a so beautiful accessories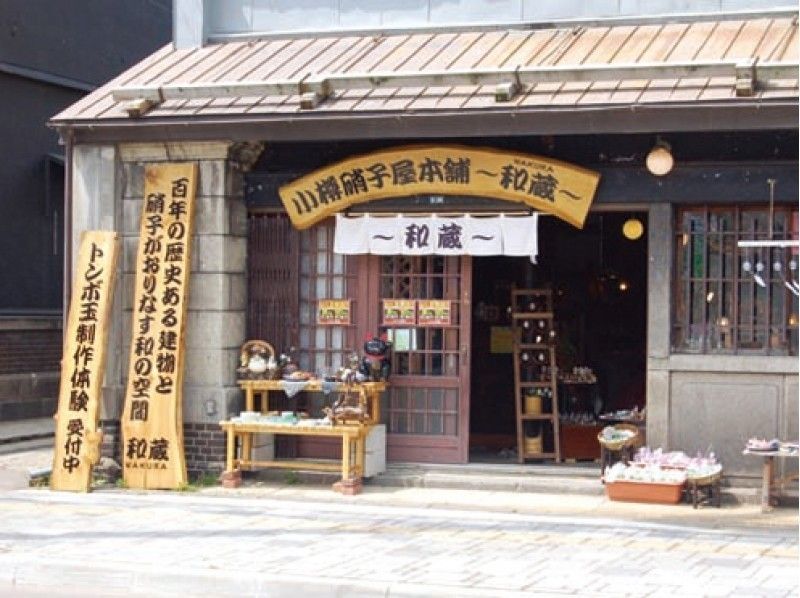 Appearance of store with atmosphere of the sum is the mark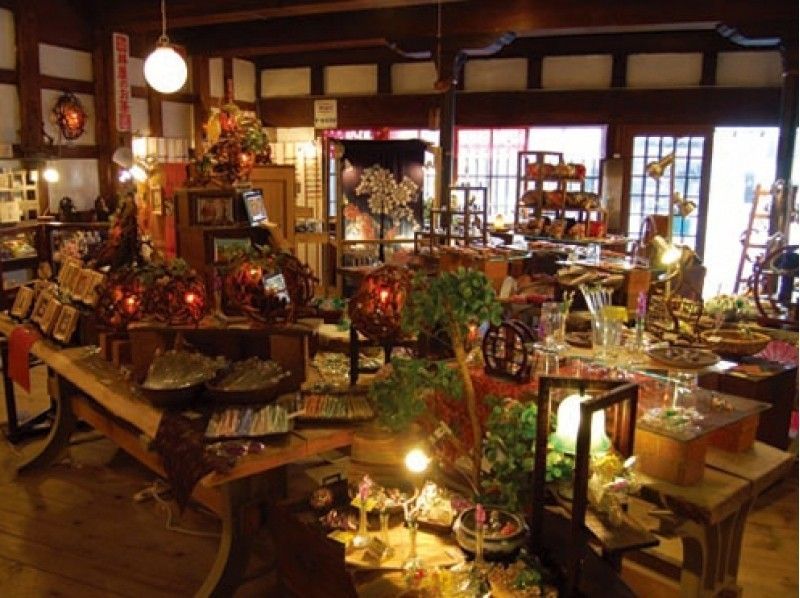 Showa Retro scent-store
---
Information
Minimum number of people
1 人
Number of people who can book
1人〜30人
Schedule
Regularly
Assemble time
Please fill in the remarks column at the time of booking your time of hope
[Summer (late April-early October)]
10:00 to 17:00
[Winter (October mid-late April)]
10:00 to 16:00
Assemble point
Otaru glass Honpo ~ Kazuzo ~
Reservation deadline
3 days before
---
Regarding advance preparation
| | |
| --- | --- |
| About clothings and must-bring items | What is needed is therefore available here, please join us feel free to. |
| About rental items | It is all included in the amount of money. |
---
Facility information
Changing room
toilet
shower
Hot spring
Locker
Hairdryer
Parking Lot
コンビニ
スーパー
---
Access and map
所在地
Otaru, Hokkaido Ironai 1-6-26
How to reach by car
Since there will do the parking lot, please use your local coin parking and the like.
How to reach by train
JR 7-minute walk from the "Otaru Station"
---
Price list
Basic charge
| | |
| --- | --- |
| Strap / person 1,080yen | 4-year-old - |
| Netsuke / person 1,080yen | 4-year-old - |
| Chopsticks holder / person 1,296yen | 4-year-old - |
| Choker / person 1,296yen | 4-year-old - |
| Necklace / person 1,296yen | 4-year-old - |
| Pierce / person 1,296yen | 4-year-old - |
| Earrings / person 1,296yen | 4-year-old - |
※Prices including all taxes.
※上記は基本料金になります。
※日程によって料金が異なる場合がございますので、日程を選択した後に表示される料金表をご覧ください。
---
---
お支払い・キャンセルに関して
About payment
Please pay at the day of cash. (Card not available)
Payment method
The payment method specified by the operator.
About cancellation fee
In case of cancellation or change, please contact us by phone to up to 3 days in advance.
If it is canceled by the customer convenience, we have received a cancellation fee of following.
The day before: 50% of the participation fee
On the day: the full amount of the participation fee
開催中止に関して
---
Other
Matters require attention
Finished work will receive two days shortest in to bring back.
In the case of sending hope you received the extra shipping.
みんなの体験談
There are no reviews yet
1,080円~(税込)
ストラップ 1 人 あたりの料金
Included in price
Experience fee, material cost, consumption tax
| | |
| --- | --- |
| | スタート時間 |
| | Participating age4 才~ |
| | Time required Within one hour |
| | ScheduleRegularly |
| | Assemble point Look in GoogleMap |