[Hokkaido Otaru] The original "Blue Cave Cruise" with a guide by the staff who knows the local!
Beginners welcome - First try
Empty-hands OK
Solo participant
Charter possible
Operate rain or shine
Children welcome
Possible number of bookings

Participating age

Age 0歳 ~ Age 80 歳
Originator! Otaru Blue Cave Cruise by Tousen
adult cave of the gas Otaru blue Please leave us!
80 minutes in a blink of a guide from the Otaru Canal
Otaru Canal-Otaru Kaigan National Monument-Blue Cave
I'll guide you. All seats are window side bench seats.
The freedom of movement of the ship is the highest. The commemorative photos of family couples are perfect!
The seagull feeding experience is also popular. Light up service in the dark area behind the cave!
On Calm Day, you can also enter the special mysterious Dragon Cave.

Of Otaru adult care spot! Blue Grotto
Depart from the Otaru Canal and enjoy an exhilarating Cruising blue marine waters, the only marine national park in Hokkaido! A lot of seabirds and rocks of perfect balance. And at the end of the national park, there is a moving beautiful blue cave. Limited to our company, underwater light service in the dark part of the cave is an impressive double! Nagi limited, a thrilling trip in the mysterious dragon cave! !!
The boat is an open boat ideal for tour shooting
The boat is a special open flat side bench seat
All of them are ideal for tour shooting on the window side!
Otaru is from, the staff who knew the local people will guide you!
You can introduce delicious local restaurants and recommended spots just because you are from Japan!
Please enjoy Otaru before and after the experience!
Calendar info reloading failed
Immediate booking OK!
Reception closed
Not accepted
Request booking
※ For request booking you will receive acceptance notice from Activity Provider.
About fees
※The list price includes tax.
※The above price is a basic fee.
※Fees may vary depending on schedule, please check the fee displayed after selecting the date.
Plan attractions

Impressive blue experience Please leave a commemorative photo at the Blue Cave!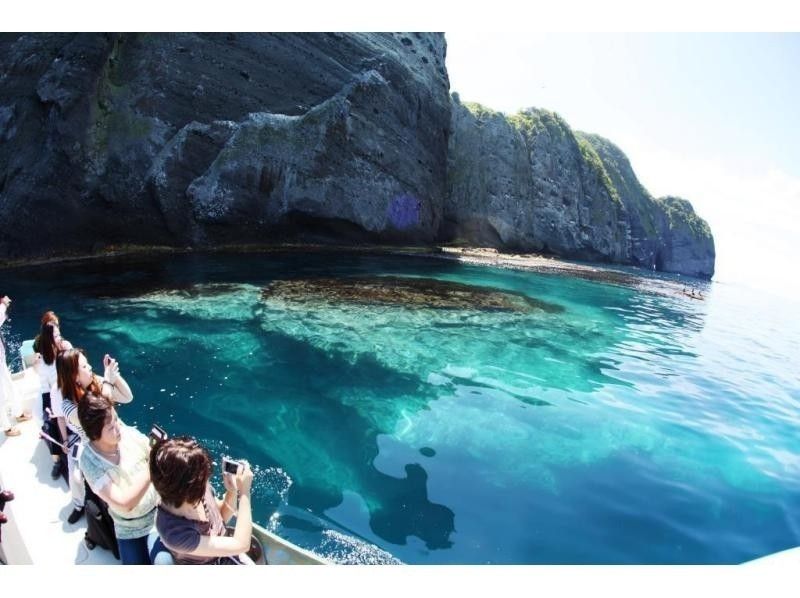 High sea of ​​transparency Sea which is clear to the bottom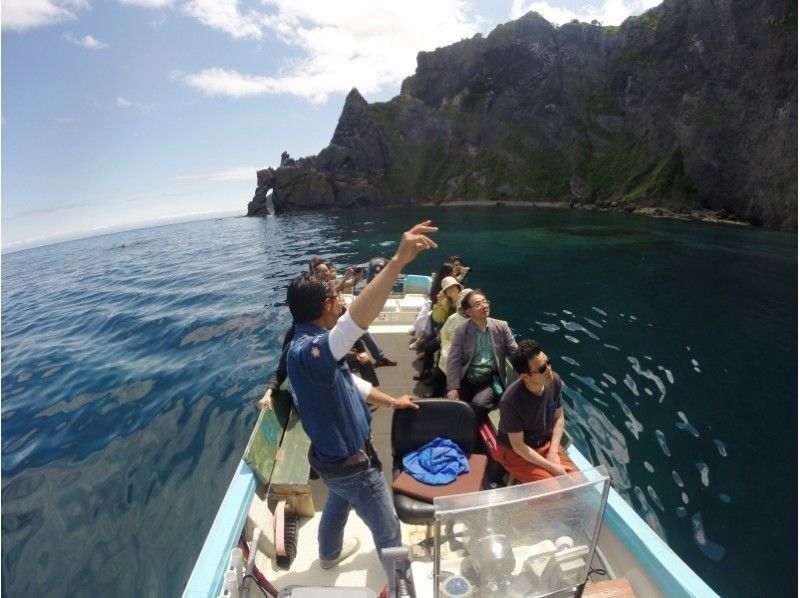 Fulfillment guide A memorable and fun guide

Seagull Both adults and children are excited about sea gulls experience

Mysterious! Dragon cave On days when the sea is calm, we can also enter the Dragon Cave.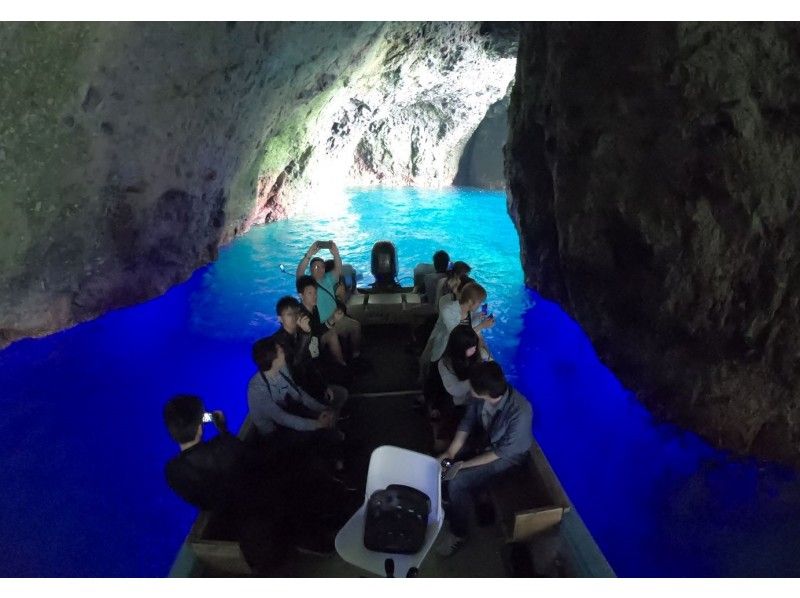 Blue that everyone can see Blue cave + dark part is our original blue and the impression is double!
Detailed information of this plan
Required minimum number of participants

1

Person(s)
Possible number of bookings

1~

12

About duration
Cruise experience time is about 80 minutes
Operating period
April 4 to Oct. 18, 2020
Assembly time
We ask that you accept the meeting at least 10 minutes before each flight.
① Flight 9:30 ② Flight 11:30 ③ Flight 13:30 ④ Flight 15:30
Booking deadline
Until 16:59 local time, one day prior
| | |
| --- | --- |
| Matters require attention | There is a Parking Lot 30 cars. 24h 500 yen(useful for canal sightseeing) |
| Other notifications | 0-2 years old is 1000 yen. It is 3000 yen for elementary school students from 3 years old. |
All reviews
23

Results

Fortunately, the weather was clear and I was impressed by the contrast and horizon between the blue sky and the blue sea. I was comfortable when the ship was moving, but I get drunk when I stop and Explanations. Since the ship stopped for a while in the cave, I was drunk and smelled of the engine. I really enjoyed feeding seagulls.

Participating date: August 2019

It looks beautiful even in the rain

Participating date: September 2019

As it was said that "Today is a wet day," the ship actively went amidst the waves. usually, Vehicle Although they were prone to get sick, they screamed while hitting the sea breeze.
While stopping the ship in some places, Explanations Received. The end point is a blue cave. A commemorative photo was taken in the cave. It was a very satisfying plan due to contact with seagulls.

Participating date: August 2019

It was pretty wet
I think it's cool in summer. Imagination more Despite the dynamic sea, the children in my home, who are prone to drunk, enjoyed themselves without getting seasick.

Participating date: August 2019

藍洞很美!
解說員拍照很專業,還會介紹沿路上的各個景點,最後還有餵海鳥的行程,非常的過癮。

Participating date: August 2019
Access - Map
Assembly point
Otaru City color 3-3-1 (Otaru North Canal, Flag of Blue Cave is a landmark)
If you arrive by car
Please set the navigation to the Hotel Address of 3-3-1 Ochiru Ichinai.
There is also a Parking Lot(24h500 yen/ convenient for canal sightseeing)
If you arrive by train
I get off at JR Otaru Station.
まっすぐ500m海方面に下り
400 meters to the left of Otaru canal walkway
(About 12 minutes on foot)
If you arrive by other means of transportation
In the case of a taxi, Otaru Kita Hebei Sun Please tell me in front of this fuel the blue cave station (600 yen Degree
There are many tourist boat halls. Please be careful as there are cases where you can go to a different platform by mistake.
Q&A about this plan
Q. how to book 31 Oct, 2019?
A. 31/10/2019 is OPEN

TIME is 11:30 13:30 only
Activity Provider of this plan
Otaru/Kiroro/Shakotan
popular plans
---
Cruising / Boat party Search from area
Find other experiences in neighboring areas
---