Recommended places and tools for solo camp beginners, complete guide to local activity experience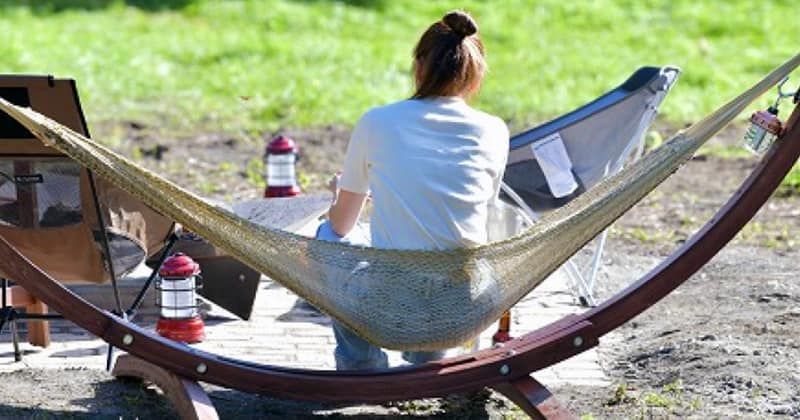 Activity Japan editorial department
Solo camp is an outdoor activity that has been attracting attention in the media as the number of enthusiastic fans has increased in the last few years. For beginners who want to start from now on, the charm and precautions of solo camp, camp Enjoy with activity We will send you a lot of useful information such as recommended campsites and campsites.
The charm of solo camp

Solo camp has been attracting attention in recent years. Even in campsites where there were many families and groups, the number of solo campers who enjoy camping at their own pace is increasing.
The best thing about solo camp Is Overwhelming sense of liberation that "freedom no matter what you do" .. When you come as a family or a group, it is often unexpectedly troublesome to schedule with the people you go with and to decide the content and schedule of the dishes. In that respect, if it is a solo camp, Freedom is the norm! No one tells you, you can enjoy camping as much as you like and participate in leisure and activities as much as you like.
At solo camp, the real thrill of camp is " Extraordinary feeling You can taste it more deeply. Listen to the murmuring of the river and the voices of birds, take a leisurely look at the blue sky and the starry sky ... The time you spend alone in the great outdoors is exceptional. Without being tied to time or schedule A luxurious time to face yourself is.

Of course it's a solo camp Meals at any time, only what you like Let's cook.
The food you eat on a bonfire has the best taste! If you feel like you're addicted to camping ... Choosing camping equipment It is also recommended to stick to it. If you have functional equipment such as tents and tarps that suit your camping style, solo camping will be even more fun.
A set of necessary tools for solo camp
We want to reduce the number of solo camp tools as compact as possible in order to act lightly and to shorten the preparation and withdrawal time. The following 7 items are the minimum required items Can be given.
tent
Shuffle (sleeping bag)
mat
Lantern or headlight
Tables & chairs
Cooking burner
Cooker (cooking utensil)
Solo Camp Essentials

Solo camp is a solo camp where you can move and set up equipment by yourself. Basically, keep your belongings as compact as possible is. However, because I am alone, I want to have all the necessities. here Introducing a set of things you need for a solo camp To do.
tent
The type of tent to prepare depends on the style of solo camp described later, but in camps such as backpack style Prepare a compact one for 1 or 2 people To do. Mountaineering tent It is also recommended because it is lightweight, compact and easy to set up.
Shuffle (sleeping bag)
Depending on the season you go camping For summer, winter, 3 seasons there is. Choose the one that suits the season and the size you need.
mat
mainly Three types of "urethane", "air" and "inflatable (inflatable)" .. Urethane mat Is elastic, Characterized by excellent heat insulation is. Highly durable, Light and easy to store That is the merit. However, of storage Large and bulky Is a disadvantage.
Air mat To inflate with air It is attractive that it can be stored compactly .. It is thicker than "urethane" Comfortable even if the ground is uneven It can be said that it is a merit. On the other hand, it is not durable The disadvantage is that it is easy to make holes is.
Inflatable (inflatable) Since there is cushioning material inside, It is attractive that it has heat insulation .. Many of them automatically inflate when the valve is opened. Easy to set up is also an advantage is. Comfortable and comfortable to sleep in Price is high That is a disadvantage. Clarify your priorities, understand the characteristics of each, and choose a mat.
Lantern or headlight
Lanterns that can be placed or hung are indispensable for outdoor activities at night. Type depends on fuel 3 types of "LED", "gas" and "gasoline" It can be divided into types.
LED lantern Lights up as soon as you switch it on, making it easy to handle Great for solo camp beginners is.
Gas lantern Is The advantage is that it is bright It can be said. However, since it is necessary to insert a lighter and ignite while opening the fuel valve, Difficult for beginners Is a disadvantage.
Of the three types The brightest is the gasoline lantern .. However, it requires pumping to apply air pressure to the fuel tank to ignite. Regular maintenance is also essential Therefore, it can be said that it is difficult for beginners to handle.
A type that is worn on the head Headlight Is convenient when going to the bathroom at night. If it's hard to get It is also possible to substitute with a mobile phone is. In multiple camps, it is common to prepare two or three types, such as one that illuminates the whole and one that illuminates your hand or a table. However, in solo camps where luggage capacity is limited One is enough is.
Tables & chairs
Bring a table or chairs during the camp for a comfortable stay. Lightweight and does not take up storage space is recommended is.
Cooking burner
Depending on the number of stoves , Single burner (bite) When Two burners (two mouths) It can be divided into. Since the amount of food prepared at the family camp is large, we recommend a two-burner that can be cooked at the same time. on the other hand, A lightweight and easy-to-carry single burner is ideal for solo camps is.
Cooker (cooking utensil)
Choose according to the purpose, what you cook, storability, depth and ingredients. You can put drinks and food in the solo camp and cook Sierra cup (small cup with a handle) It is convenient to have.
Solo camp useful goods
・ Security goods
A solo camp where no one can see the tent even if you leave the tent for a while. Attach to the tent Padlock and security buzzer It is encouraging to have such things.
・ Insect repellent goods & first aid equipment
In the outdoors, you may be bitten by insects, injured, or have unexpected accidents or troubles. Besides, First aid equipment such as insect repellent goods, adhesive plasters, and medicines Let's bring it too.
・ Firewood for bonfire
It's not required, but there are compact bonfires these days, so it's a good idea to have one if you want to liven up your camp. Depending on the firepower Cooking heat source It can also be used as.
Not limited to solo camps, but for enjoying the outdoors Garbage bag, work gloves, chakkaman, rain gear Let's not forget such things. Portable power supply And save hot water Thermos water bottle It would be convenient to have something like that.
Solo camp outfit

To improve heat retention and adjust the temperature according to the situation, Requires an inner that absorbs moisture and dries quickly is. Basically, you should wear warm intermediate clothes and outerwear to protect against the cold and sun, depending on the season. The most important thing is ease of movement .. Avoid denim and other items that are difficult to move and dry. Especially for women's solo camps It is important to refrain from exposure from the viewpoint of crime prevention .. As much as possible Long sleeves and long pants Is recommended.
In spring and summer, not only for T-shirts, but also for responding to sudden temperature changes and protecting the skin from insects and sunburn. Outerwear such as long-sleeved cardigans and hoodies is also required is. Shoes What I'm used to To. If it is new, you may not get used to it and you may rub your shoes, so be careful. If necessary when playing in the water Outdoor sandals Let's prepare such things.
In the fall and winter, layer innerwear, warm middlewear, and warm outerwear. The inner is Absorbent and quick-drying chemical fiber To. Camps often move around, and some people enjoy outdoor activities. Even in winter, you may move and sweat. Cotton materials may cool your body because your sweat doesn't dry out. Choosing an inner is very important ..
Intermediate clothes Hoodie in autumn Etc., but Fleece and bore in winter Highly heat-retaining, etc. Outer is down Is recommended. The bottoms are easy to move and warm material pants as a measure against the cold Layered leggings It would be good to do it.
In winter, hats, thick socks, winter boots, etc. Cold protection measures Let's not forget. It is encouraging to have a hook and blanket if possible.
A raincoat is not required for solo camps due to the limited luggage capacity Water repellent outer Or when you take it off Down that can be folded compactly It helps to reduce the weight of luggage by using such as. If you carefully select the tools introduced, you can carry everything on your back. is. In addition to the above must-have items, add your favorite items as needed to make your stay comfortable.
Solo camp style

As the number of solo camp enthusiasts increases, so do the styles of solo camp. Classic Auto camp From, a little Maniac advanced edition Introducing a variety of styles.
Solo auto camp

Load camping equipment into your car or rental car, Style to drive to the campsite .. If you can put your car next to the tent setting place, it will be very easy to put in and take out your luggage. When it starts to rain suddenly Evacuate in the car Or Overnight in the car You can also do it. If you can drive a car Convenient and recommended style for solo camp beginners is.
The campsite where you can drive is Auto campsite , Auto site , Auto camp site It is also called. There may be restrictions such as vehicles not being allowed in some parts of the venue, so please check the official website in advance.
Touring style

Not a car Touring style is to use a motorcycle as a means of transportation .. In fact, it's a bike that can carry a lot of luggage. You can carry your favorite equipment without worrying about the weight, so you can enjoy a more comfortable camping. Off-road bike If More freedom in setting up location than car is.
The touring style that allows you to go anywhere by yourself is a means of transportation for solo camps. Very efficient so, You can feel nature while you are on the move There is also the charm. Speaking of drawbacks Vulnerable to bad weather thing. Don't forget to bring clothes that can get wet and waterproof gloves and boots. Please slow down and drive safely so that you do not slip in slippery places such as manholes because you are carrying luggage.
Backpack style

Load camping equipment into a large backpack and Cooler bag for ingredients and drinks Style to put in. Because you can move by train You can easily camp without your own car, and the cost performance is good. .. With this, you won't get caught in traffic Drink alcohol at your favorite timing You can drink. "I want to experience solo camp first!" Style suitable for beginners is.
In the case of backpack style, the capacity that can be carried varies from person to person, so Choose a backpack with a capacity that suits your physical strength and physique Important. How comfortable you can enjoy camping with the luggage you can carry like mountain climbing depends on the functionality of the items you have. When you have all the essentials Lighter, more compact and convenient tool Let's collect.
Carry camp style

Carrying all the camping equipment in a backpack is a bit heavy and painful ... Recommended for such people Carry a complete set of equipment in a travel carry bag Carry camp style. It is a style that is easy to try even for beginners, people who are not confident in physical strength, and female solo campers.
Hammock style

When it comes to camping, tents are often thought of as a necessity, but now the number of fans is gradually increasing instead of tents. Hammock, tarp and sleeping bag Hammock style to stay in.
I don't need a pole to set up a tent, so Luggage is light Is a merit. A fusion of a tent and a hammock Camping hammock Or Hammock with mosquito net (mosquito net) There are also such things, so you can enjoy it from spring to autumn.
The hammock style does not take much time to set up and withdraw, so you can spend more time on activities, playing, cooking, and slowly enjoying "time to do nothing". Hammock is okay even on slopes where you can't set up a tent .. If you find a place with two trees at appropriate intervals and a good view, it's your own paradise.
Solo guru style
I want to do a solo camp, but I'm a little worried about troubles and crime prevention. Sologuru (solo group) Is recommended. Several people get together and camp at the same campsite But Prepare your own place to stay and food It is a style of doing. You can enjoy camping with your friends at an appropriate distance without giving up the freedom of solo camping.
Tarp style

From here on, a little advanced edition .. A tarp is a cloth-like item used for outdoor activities to avoid rain and block the sun. Do not use a tent Tarp style to stay only in tarp Uses a tarp as a living room during the day, and changes the tension at night to make it look like a tent.
Due to bad weather, you may have to change your setup style in a hurry, such as when it rains suddenly, so it's a good idea to get used to the setup before trying. When you become a veteran camper, you will have a sense of the type of tarp and how to stretch it. This is where you can show your arms.
Over-engineering style

Anyways I like camping equipment, I like gear .. Set up a large tent or tarp by yourself, glamping I want to enjoy it gracefully like ──. The over-engineering style is what such lovers of things can reach.
I packed my car with my belongings that I couldn't think of as a solo camp set. Comfortable living space like a house Let's create. It's a playful style that you'll want to experience someday when your camp equipment is fully equipped.
Activities that can be enjoyed together with solo camp
A solo camp where you can act immediately when you think of it activity By combining with, the fun will increase many times. Introducing activities, play, and hands-on tours that go well with solo camps.
Climbing

Speaking of activities that go well with camping, enjoy the mountains Mountaineering and hiking .. If you choose a campsite near the trailhead or hiking trail, Enjoy camping and mountain climbing in 2 days and 1 night can make it, right. It's good to start in the refreshing early morning in summer and come back quickly before it gets hot.
Superb view

A camp where you can refresh yourself in the great outdoors, that is " A place with a superb view If so, you will be impressed. Why don't you look for a campsite in a location that is suitable for calling it a superb view and enjoy the beautiful scenery to the fullest? It will be the best stress relief.
Bicycle, MTB (mountain bike)

Until now, I used to ride a bicycle on a day trip MTB (mountain bike) If you enjoyed, take the plunge Camp touring Would you like to go out? Of course, you can start from home, but if you take the train closer to your destination, the hurdles will be even lower.
The problem is luggage, but carefully select your essentials to make it as light as possible. Pannier bag If you use a bag that can be attached to the left and right of the carrier, you can carry your belongings for 2 to 3 nights.
Canoe

Very popular as an activity to play at the waterside Canoe .. Canoeing is a general term for small boats that use paddles to scoop water and move forward. A canoe uses a single-blade paddle (a paddle with a webbing on only one side), and a kayak, a type of canoe, uses a double-blade paddle (a paddle with a webbing on both sides).
Canoe Because the hull of is an open deck, Ideal for taking a leisurely stroll along the waterfront .. Compared to canoeing Kayak Is a little easier to operate the paddle, Relatively easy to control even for beginners It is said that. Enjoy at the sea Sea kayaking Or you can make a torrent River kayak There are many variations of play such as fun kayaking on the lake and kayak fishing for fishing with kayaks.
SUP

SUP Is an abbreviation for "Stand Up Paddleboard". as its name suggests, An activity that stands on a board, rowing left and right alternately with a single paddle, and progressing on the surface of the water is.
Take a leisurely walk along the beach or do yoga on the board SUP yoga , Night SUP to enjoy the starry sky, fishing on the board SUP fishing There are many variations of how to play. Many hands-on tours for beginners are also held for leisure activities that are rapidly increasing in popularity.
River fishing

With camping fishing Excellent compatibility. At the campsite There is a fishing spot May have been Equipment for barbecue There are also places where It is irresistible for a glutton to be able to bake the caught fish on a bonfire and eat it. Since you can easily experience river fishing, it is a perfect activity for beginners.
By the way, among the river fishing that is done in the river, the one that is done upstream Mountain stream fishing The style is called, and there are many lovers. on the other hand, Middle to downstream Fishing in is easier than mountain stream fishing, so Easy to challenge for families and beginners There is a feature. There is also an artificially maintained managed fishing spot, and you can rent tools by participating in fishing experience activities organized by the managed fishing spot.
Sea fishing

Do at sea Sea fishing To do on the beach Coast fishing , At the breakwater Embankment fishing Take a boat and go offshore Boat fishing And so on.
There are campgrounds all over the country where you can fish in the sea, and you can enjoy it together with swimming and other marine leisure activities. Since you can access the surrounding fishing spots from the seaside campsite, It is attractive to be able to fish in the sea as soon as you think of it .. Same as river fishing Equipment for barbecue There are many campsites.
Notes on solo camp

The more you know, the more fun it is, but it's still better than a group camp. Higher safety and security risks .. Even if you have trouble, feel unwell, or get injured I have to deal with it myself Because.
Depending on the campsite, the radio wave of the mobile phone may not reach, and there are campsites where the caretaker is absent at night. For women's solo camps or when you are not confident in your camp skills A type of campsite where people are resident in the administration building If you select, you can consult with us in case of trouble. In the case of women's solo camp, you can also post photos on SNS. Be careful not to specify the location Will need to be.
Also, if you camp alone, you will have to leave your luggage when you participate in toilets and activities. To prevent your important tools and belongings from being stolen Store valuables in a lockable car or box Attach to the tent fastener Use the key It is recommended that you make some preparations, such as greeting the campers around you, setting up a tent near the administration building, and so on. It is safe to hit expensive chairs with pegs so that they cannot be easily taken away.
To prevent injury and illness, during camping Choosing clothes is also an important point .. In preparation for the cold morning and evening, let's go in a style that can cope with temperature differences rather than fashion. Be modest in exposure to avoid being bitten by insects. A sun hat and sunglasses are also a must.
Solo camp: Choosing a campsite location
"I want to experience solo camp" "I want to choose a campsite that suits my needs" In such a case, please refer to the following points and find a campsite that suits your purpose.
Campsite where the caretaker is resident

" Notes on solo camp As I mentioned in the above, women's solo camps and beginners of solo camps should go to the administration building. We recommend choosing a campsite with 24-hour staff To do. If you don't know how to use camping equipment, sudden changes in the weather, or troubles between campers, you will be a strong ally. In case of injury or fever, you will be referred to the nearest hospital. * As of December 2020, some campsites have temporarily changed their management system as a preventive measure against new coronavirus infection. Please check the official website in advance.
・ Kawazu Auto Camping Ground
Located at the foot of the Amagi mountain range Free natural hot spring open-air bath A campsite where you can enjoy. The kitchen is clean and well managed. Please note that it is forbidden to hang a hammock on a tree in the hall. Tents, tarps, sleeping bags / blankets, tables, chairs, etc. Rental is also possible is.
Address: 555 Kawazu Kadaba, Kawazu Town, Kamo District, Shizuoka Prefecture
・ Maple Nasu Kogen Campground
Located on the hillside of the Nasu plateau, surrounded by thickets of oak and maple Campsite with attractive quiet environment .. Rainbow trout fishing in the fishing pond and seasonal events are also substantial.
Address: 2333-130 Takakuotsu, Nasu-machi, Nasu-gun, Tochigi Prefecture
Campsite with many families

For safety-focused solo camps Dare to choose a lively campsite with many families Also recommended. Family-friendly campgrounds are often well-equipped Beginner solo campers are also safe I can do it.
・ Kenny's Family Village / Auto Campground
One of the best family-friendly auto campsites in the Kanto region in Saitama prefecture. Trout fishing spot, etc. Full content and events other than camping In the summer, we used the Naguri River, a first-class river. Natural pool Will also appear. This is a family-only site, but it can be used by solos, couples, and everyone over the age of 25.
Address: 3196 Kaminaguri, Hanno City, Saitama Prefecture
・ Shimizu Park Campground
A campsite in the vast Shimizu Park with a pony farm, trout fishing grounds, and field athletics. 100 Sakura Famous Places You can enjoy the nature of the four seasons such as azaleas and autumn leaves. Japan's largest field athletics Is powerful.
Address: 906 Shimizu, Noda City, Chiba Prefecture
Campsite with plenty of equipment rental

The image of a camp is that there are many things to prepare, but if it is a campsite with abundant rental of tools Camp empty-handed I can. I want to start a solo camp from now on! However, I have few tools yet ... If you are such a person, please experience the fun of solo camp at these campsites. * As of December 2020, some campsites have suspended rental of tents and hammocks as a preventive measure against new coronavirus infection. Please check the official website in advance.
・ Shimohajihaniwa Campsite
Satoyama as a field Membership campsite So, you can use a spacious camp fold of about 1 hectare (10,000 square meters) for 20 groups only. Empty-handed camping set, tent set, etc. Abundant rental menu is.
Address: 1821 Shimohaji, Ibaraki-cho, Higashiibaraki-gun, Ibaraki Prefecture
・ Shiobara Green Village
At the auto campsite in Nasushiobara Famous for the beauty of fresh greenery and autumn leaves .. There is a hot spring that only campsite facility users can take a bath Camping and hot springs Can be enjoyed together. There are plenty of rental items Beginner-friendly campsite is.
Address: 1230 Shiobara, Nasushiobara City, Tochigi Prefecture
・ Mujin Ryohin Campagna Tsumagoi Koi Campsite
You can overlook Mt. Asama, Mt. Azumaya, and Mt. Kusatsu-Shirane, which are 100 famous mountains in Japan. Campsite with a magnificent view .. Tents, lanterns, kitchen utensils, etc. Rental essential items at the camp It will be ready at.
Address: Baragi Plateau, Tsumagoi Village, Agatsuma District, Gunma Prefecture
Campsite where you can enjoy activities
For those who want to enjoy outdoor leisure, solo camps where you can set up bases near each field are the best choice. here A campground where you can enjoy activities together with solo camp Introducing.
Enjoy the spectacular view of Saiko by kayaking

The Aokigahara lava flow once flowed in, creating a unique landscape. Saiko .. Reminiscent of Grand Canyon Explore a huge lava wall with a kayak What you can do is " Fukuzumi Auto Camping Ground This plan starts from ". If it's a solo camp where you can relax until night, night cruising across the lake at night is also good.
Aim for a power spot floating on the lake with SUP

On the shores of Lake Biwa, " Shirahigehama Campsite Click here for the popular plan. The torii floating on the water is mysterious SUP Shirahige Shrine I will aim at. Take a commemorative photo in front of the torii gate. Shirahige Shrine is known as a power spot that Lake Biwa is proud of, and it looks great on SNS.
Run through the forest course with a four-wheeled buggy

Yamanashi Prefecture " Doshinomori Campground If you go to Doshi Leisure Land, you should definitely experience the wild Four-wheel buggy .. Because the instructor will give you guidance Safe for beginners .. Let's run around the forest course handmade by the staff freely.
Churaumi snorkeling in the blue cave on Ishigaki Island

"A treasure trove of superb views, Ishigaki Island" Yonehara Campground If you want to do a solo camp at Snorkeling Why don't you join such a plan that you can do both sunset kayaking? Popular spot for snorkeling " Blue Grotto You can also meet cute bear flea. A kayak tour overlooking the sunset and night sky will be an unforgettable memory.
The appeal of the activity is that you can experience the extraordinary feeling that is one of the real pleasures of solo camp. Search for activities near the campsite and enjoy a luxurious time alone.
* Please check the latest information as it may have changed.