[Tochigi, Nasu] paragliding experience (half day course) Sale!
Plan ID: 00120 It provides:KPS Nasu Paragliding School
6,100yen~​ ​(tax included)
Fee per adult
Plan ID:

00120
Tochigi / Nasu-plate chamber
Paragliding
Empty-handed OK
1 person participation Allowed
Children can join
Active refreshing
Families enjoying family
Starting time

09:30

13:00

Participating age

6 years old ~

Time required

2-3 hours

ScheduleMarch 1, 2017 - December 9, 2018
Assemble point Look in GoogleMap
那須は何度も行ってますがパラグライダーは、初体験❗ 2回目のフライトでふわりと体が浮いた瞬間は、なんとも言えない快感でした! 今度は、もっと標高の高いところからチャレンジしてみたいです❗ スタッフのみなさんありがとうございました❗
Description​ ​
Novice who Ya for the first time of the also easily enjoyed uneasy in the experience is characteristic of the half-day course. Learn the basics of paragliding, we will continue to challenge the actual flight.

※ Approximate travel time is about 2 hours
Location outstanding Nasu!
While receiving a refreshing breeze of Nasu Let's experience a paraglider! This challenge to the floating experience while receiving support from the instructor.
---
Attractions of the plan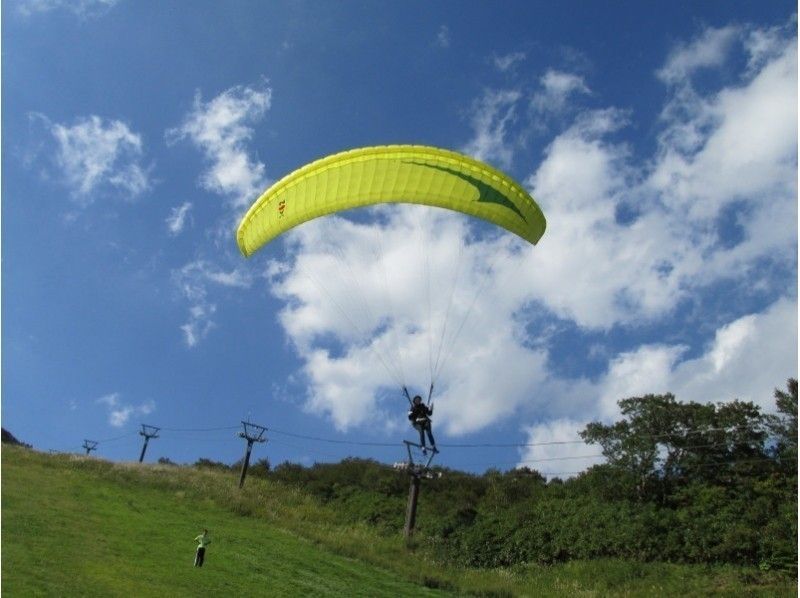 Omoikkiri Why do not you paragliding in the popular resort Nasu? !
---
Information
Minimum number of people
1 person
Number of people who can book
1 person~
Schedule
March 1, 2017 - December 9, 2018
Assemble time
<午前> 9:30-12:00頃
<Afternoon> 13:00 to 15:30 time

※ experience time: about 2 hours. Please complete your acceptance in time.
Assemble point
Nasu Onsen Family Ski
Reservation deadline
The day before, until 5 PM
---
Regarding advance preparation
About clothings and must-bring items
Long sleeves, long pants, insurance card copy, tuition, gloves (gloves, also sold in local), athletic shoes

※ athletic shoes Shibare with string, it is best to be easy to run.
※ wear on site, we are also shoe rental.
※ long sleeves - summer is long-sleeved T-shirt, and the other of the season is like the best trainer.
About rental items
Long sleeves, long pants, athletic shoes rental, sale of work gloves
---
Facility information
Changing room
toilet
shower
Hot spring
Locker
Hairdryer
Parking Lot
convenience store
Supermarket
---
Access and map
location
Tochigi Prefecture Nasu-machi, Nasu-gun, Yumoto Benten Nasu Onsen Family Ski hall
How to reach by car
●お車:東北自動車道「那須I.C」より県道17号線(那須街道)にて40分 *那須温泉ファミリースキー場にナビしてください。
How to reach by train
●電車:東北新幹線「那須塩原駅」またはJR東北本線「黒磯駅」より山麓駅(ロープウェイ)行きバスにて乗って約50分、休暇村那須下車スグ
---
time schedule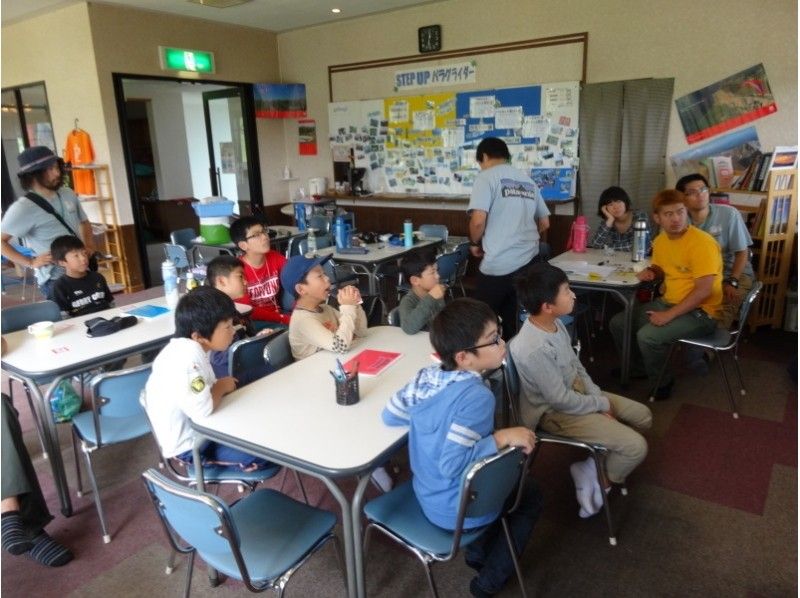 09: 30
First of all it is a video course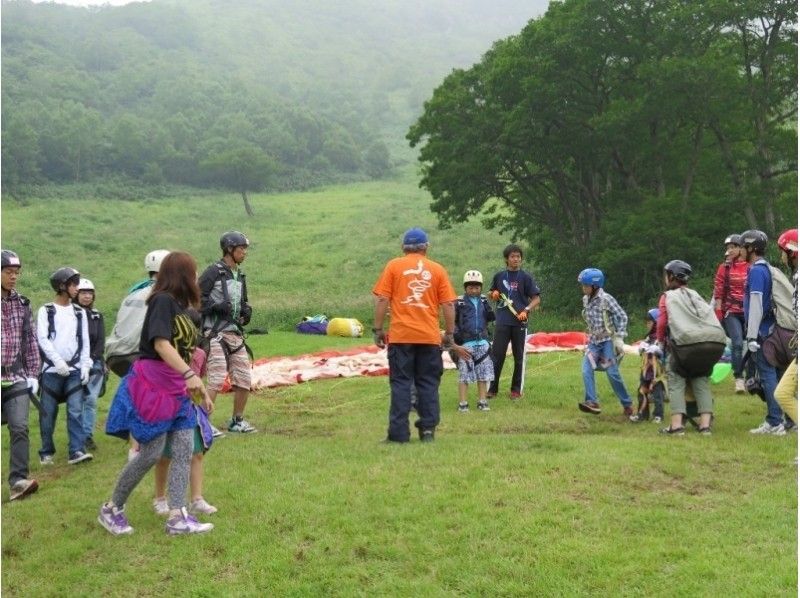 09: 50
I will take the equipment and learn how to handle it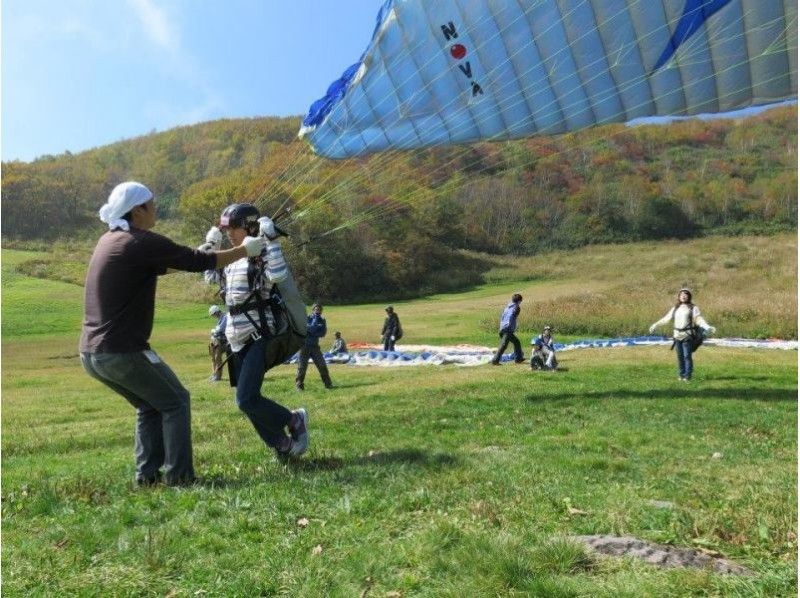 10:10
Run by himself, put air in the paraglider and raise it above the head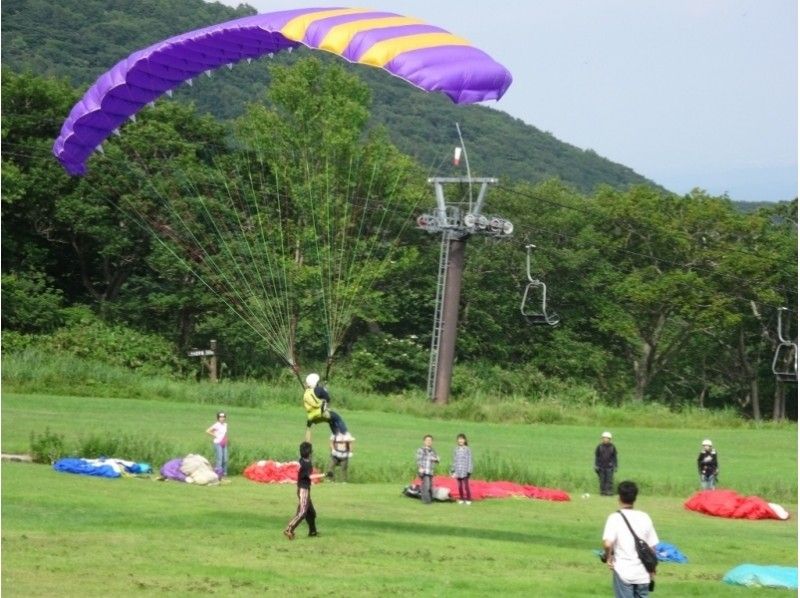 10:30
Challenge your flight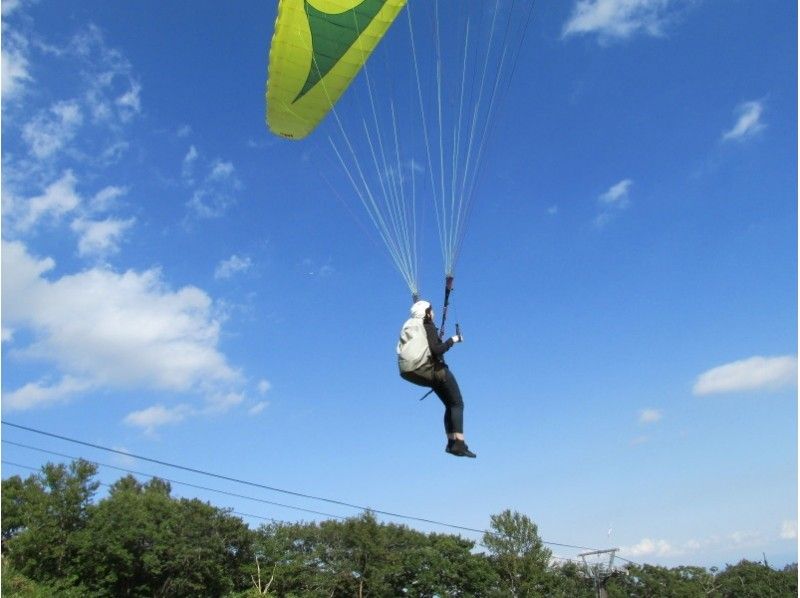 10:30
Challenge your flight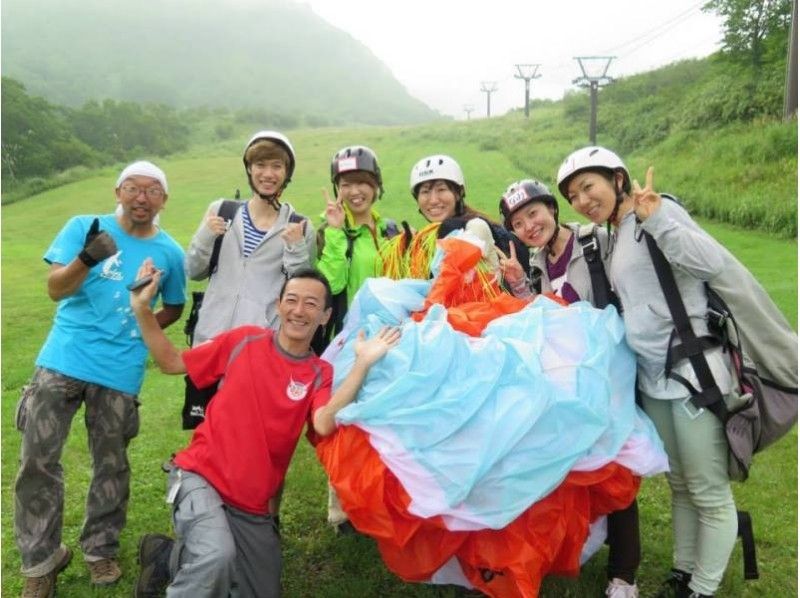 10:30
I cleared up and finished.
---
Price list
Basic charge
| | |
| --- | --- |
| Adult / person 6,100yen | 19 years old - |
| Child / person 6,100yen | 6-year-old to 18-year-old |
※Prices including all taxes.
※ The above is the basic charge.
* Prices may vary depending on the schedule, so please see the price list displayed after selecting the schedule.
---
---
About payment / cancellation
About payment
Payment at the day cash
Payment method
The payment method specified by the operator.
About cancellation fee
Cancellation fee is not received, but, at the time of cancellation please contact us in advance. (※ organizations another)
On the day, and will change the number of participants, it is no longer the application of the discounted rates of participants.
Cancellation by operators.
If the weather conditions are not suitable for flight, it will be canceled. When it becomes impossible to middle school to continue due to a change in weather conditions, it will issue a transfer ticket.
By the weather conditions, it may be the venue may be changed.
---
Other
Matters require attention
And regulation of body weight but is not provided, but the more than 90kg, please contact us in advance.
Schedule due to weather conditions might be around. Please note.
Other notices
To within the school safety has enough consideration to measures, but the event a natural disaster, for the damage caused by the negligence of the participants, please note that in our school can not assume any responsibility.
Photos taken by the school, the video might be used, for example, school website, brochure.
Digital camera became to have on your own, a mobile phone is lost, etc., in the corrupted even school can not bear responsibility therefore absolutely please understand.
Everyone's experiences
Nasu has been going through many times but paragliding is the first experience
The moment the body and floating with the second flight floated apart was a pleasant pleasure!
Next time, I would like to challenge from a place with a higher altitude ❗
Thank you very much for all of our staff ❗
Joined date: August 2017
Paragliding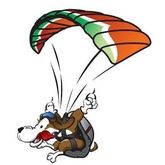 Reply comments from operators
Thank you for participating by KPS Nasu Highland Paraglider School this time.
Please join us again. Paragliding can step up so I think there is another new discovery! .
I flew for the first time in the sky
Try with the wife of the no-no home! Although I was told that my wife was absolutely first. If I try it I can not fly the first time. First time wife, flying! It is! Er! Your teacher 's way of teaching is good! It seems that it has become fun from there. I enjoyed the half-day experience course with a smile. We were able to fly three times for both in total. Thank you teacher! I want to go again.
Joined date: June, 2017
Paragliding
Couple
family
And friends
Stress relief
First try
♪ airborne was exceptional moments
I was able to finally challenge the paraglider that had wanted to do for a long time!
Jump the moment is to have really impressed, scenery views from there is exceptional!
It was moments like I think I want to once again experience.
Everyone please try it all means ♪
Participation date: August 2014
Paragliding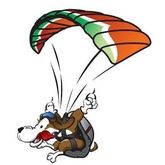 Reply comments from operators
Thank you for your participation! .
family
And friends
Stress relief
First try
6,100円~(税込)
Fee per adult
Included in price
Course fee, equipment rental costs, insurance premiums, consumption tax
When you book this plan 53 pt I will save it!
| | |
| --- | --- |
| | Starting time 09:30 13:00 |
| | Participating age6 years old ~ |
| | Time required 2-3 hours |
| | ScheduleMarch 1, 2017 - December 9, 2018 |
| | Assemble point Look in GoogleMap |