[Tochigi, Nasu] plate chamber dam lake kayaking experience tour (tandem kayak: Nasu area)
Plan ID: 01601 It provides:Nature Planet (Nature Planet)
5,500yen~​ ​(tax included)
Fee per adult
Plan ID:

01601
Tochigi / Nasu-plate chamber
kayak
Empty-handed OK
Pets participation Allowed
Charter Allowed
Starting time

10:00

13:00

12:00

14:00

Participating age

3 years old ~

Time required

For 1.5 hours

ScheduleApril - November
Assemble point Look in GoogleMap
那須に家族旅行に来た際に利用しました。3歳の娘もとても楽しそうにしてました。スタッフの皆さんもとても感じがよく大満足です。初挑戦の妻もすぐに慣れたので初心者でもいきなり楽しめます。今度は紅葉の時期にも来てみたいです。
Description​ ​
The immediate vicinity of the Nasu, a canoe experience tour at the plate chamber dam lake. Beginner Even okay. Let's spend a pleasant holiday ♪
※ This plan is the plan of the "tandem kayak (2-3 seater)".
※ The regular season and the high season, the number of times of holding and the time zone are different.

【Regular season】
◆ Period 4/23 - 7/21, 9/1 - 11/30
Morning (9: 30), Afternoon (12: 30) twice a day

【High Season】
◆ Period 7/22 - 8/31
① Held three times a day (9: 30), ② 12: 00 ~ department (11: 30), ③ 14: 00 ~ department (13: 30)
The immediate vicinity of the Nasu
Nearest from Nasu, we have implemented as a field the dam lake of natural rich plate chamber hot spring!
Feel free to ♪ in everyday wear
Once you wear a life jacket remains of everyday wear to the lake. You can enjoy the feel free to canoe experience.
Our elderly from children, to Wankomo together
This course and content for beginners that you can join us in peace to those of small children to five elderly. Since the dog (the dog) also can ride to the canoe together, we are pleased with those of dog lovers.
---
Information
Minimum number of people
1 person
Number of people who can book
1 person~
Schedule
April - November
Assemble time
※ Regular season (4/23 ~ 7/14, 9/1 ~ 11/30)
Morning (9: 30), Afternoon (12: 30)
※ High season (7/15 ~ 8/31)
① 10: 00 ~ Department (9: 30)
② 12: 00 ~ Department (11: 30)
③ 14: 00 ~ Department (13: 30)
Assemble point
Plate chamber Nature Leisure education center
Yubinbango325-0115 Tochigi Prefecture Nasushiobara Hyakumura 3090-6
Reservation deadline
The day before, until 5 PM
---
Regarding advance preparation
About clothings and must-bring items
■ Shoes
 濡れてもよい動きやすい靴。ジョギングシューズやスニーカーなどが良いでしょう。 
 サンダル(かかとが固定できるもの)もOKです。
■タオル 
■ change of clothes, etc.
 水辺での活動ですので濡れる場合があります。必ずお持ちください。
■日焼け止め 
■ a brim hat
■ Sunglasses
■ water supply for drinking water
About rental items
Life jackets, kayak
---
Facility information
Changing room
toilet
shower
Hot spring
Locker
Hairdryer
Parking Lot
convenience store
Supermarket
---
Access and map
location
Tochigi Prefecture Nasushiobara Hyakumura 3090-6
---
Price list
Basic charge
| | |
| --- | --- |
| Adult / person 5,500yen | 13-year-old to 70 years (more than junior high school students) |
| Child / person 4,500yen | 6-year-old to 12-year-old (elementary school) |
| Preschooler / person 2,000yen | ※ preschooler |
| Dog / head 1,000yen | A large dog needs consultation |
※Prices including all taxes.
※ The above is the basic charge.
* Prices may vary depending on the schedule, so please see the price list displayed after selecting the schedule.
---
---
About payment / cancellation
About payment
"Cash payment on the day" or "Advance card payment"
Payment method
Pre-card payment, the ways assigned by operators
特定商取引法に関する
表示
Indication on Specified Commercial Transactions Law
About cancellation fee
お客さまの都合によるキャンセルの場合、以下のキャンセル料をご請求いたします。 ・1週間前まで:無料 ・6日前~2日前:10% ・前日:30% ・当日:50%
Cancellation by operators.
5月は農業用水の供給のため、上流の深山ダムが満水となっております。したがって雨が続いたりするとダムの放水があり、天気が良くてもカヌーが実施できな いことがございますので、予めご了承願います。 また、当日の天候等により中止となる場合がございます。 ※上記の事由による中止の場合、キャンセル料は発生いたしません。
Everyone's experiences
那須に家族旅行に来た際に利用しました。3歳の娘もとても楽しそうにしてました。スタッフの皆さんもとても感じがよく大満足です。初挑戦の妻もすぐに慣れたので初心者でもいきなり楽しめます。今度は紅葉の時期にも来てみたいです。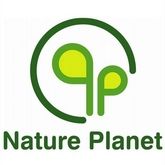 Reply comments from operators
ご参加ありがとうございました。
心温まるコメント(レビュー)をいただき、大変嬉しく感じております。
またのご来店をスタッフ一同、心よりお待ちしております。.
Couple
family
And friends
alone
ストレス解消
初挑戦
PICK UP !!
All the family members are satisfied
Since August was the birthday month of the first son (elementary school 3rd year), I wanted to give something memorable experience to gifts, so this time I decided to experience kayak together with all my family members.

This year, the weather was unstable and there were few days to see sunny days, so I was worried about that. It rained the last time, but managed to recover on that day.

Since my dog ​​also has small dogs, I was glad that the dogs were able to join together.
Kayak was the first time, but the explanation was polite and easy to understand, even children under the second grade of the lower grade could understand.
The river was a calm flow, even a beginner could do it immediately.
It took more than an hour to get on the kayak.
On the way, water guns were dealt and children seemed to enjoy it the best. I wrote it in the diary of the summer vacation.

A photographer was also present and took pictures, so I thought that the point was a good service.

It was the best memory. Thank you!
Joined date: August 2017
Kayak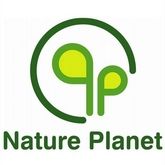 Reply comments from operators
Thank you very much for your warm and warm impression.
Although we are worried that fine service will not be able to be delivered due to lack of personnel during the busy season, we received such words and the staff was relieved.
I will continue to make more effort in the future without being obliged to this word, so I am waiting for another visit. .
Couple
family
And friends
alone
5,500円~(税込)
Fee per adult
Included in price
Guide fees and insurance consumption tax
When you book this plan 50 pt I will save it!
| | |
| --- | --- |
| | Starting time 10:00 13:00 12:00 14:00 |
| | Participating age3 years old ~ |
| | Time required For 1.5 hours |
| | ScheduleApril - November |
| | Assemble point Look in GoogleMap |