22 Recommended Sightseeing Spots and Experiences in Winter in Tokyo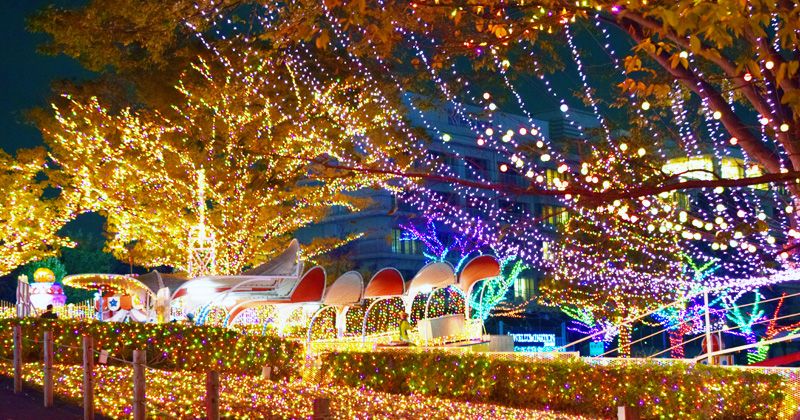 Activity Japan Editorial Department
Of winter Tokyo Sightseeing spots and experiences where you can enjoy featured.
illumination Such, Events unique to winter or Scenic spots in Tokyo will also appear!
Escape Game or Day trip hot spring facility teeth Recommended for those who want to enjoy a warm room in winter .
Taiyaki and Japanese sweets making experience such as the recently popular food making experience , Tokyo's attracting attention from home and abroad Traditional culture experience I will also introduce you!
Symbols of winter in Tokyo, look at the scenery
In winter, when the air is clear and you can see the scenery in the distance, it is definitely worth visiting. Scenic spots in Tokyo What.
Sightseeing spots that represent Tokyo Introducing Tokyo Skytree® & Tokyo Tower To do!
Tokyo Skytree®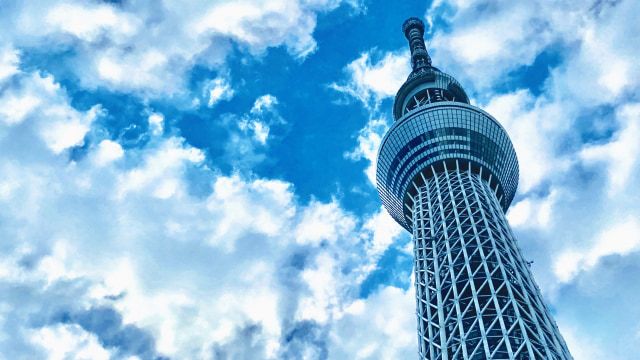 now Tokyo " Tokyo Skytree® ".
"Tokyo Skytree®" located 350m above the ground Tembo Deck " has a 360-degree surrounding with a huge glass over 5m high, and on a sunny day A panoramic view of the scenery about 70 km ahead from the foot of the tower can.
Furthermore, "Tokyo Sky Tree®" on the upper floor Tembo Galleria " is 450 meters above the ground.
As you go through the glass-enclosed, gently sloping corridor, you will feel as if A feeling of floating as if you were walking in the air You can taste
For those who want to enjoy original sweets that look great on social media, there are two locations on the Tembo Deck. SKYTREE CAFE "What!
At Activity Japan, great value Tembo Deck admission ticket "" Tembo Deck + Tembo Galleria set ticket " is sold Check it out!
Tokyo Tower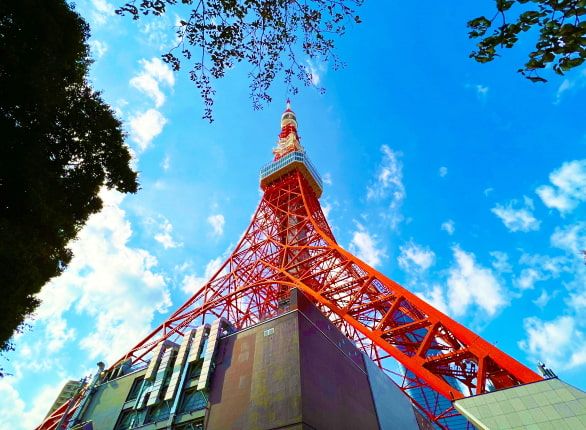 Since its opening in 1958 (Showa 33), it has continued to watch over Tokyo. Tokyo Tower ".
A tourist spot that is still loved by many people am.
At a height of 250m above the ground " top deck "teeth A view spot with a 360-degree view .
In addition to the spectacular views of Tokyo such as Roppongi Hills, Rainbow Bridge, Tokyo Bay, and Odaiba, you can even see the Boso Peninsula and Mt. Fuji on a clear day.
150m above the ground main deck "It is in" skywalk window " is also a point that cannot be overlooked.
Looking straight down through the transparent glass floor Let's look at!
Enjoy the illuminations that color Tokyo in winter
Tokyo brighten up the winter of illumination is perfect for dates am.
Illumination is usually Many places are held from the end of November until Christmas on December 25th. thing.
But you want to enjoy the illuminations for as long as possible.
So below, After Christmas Illumination spots in Tokyo that are held until around Valentine's season introduce To do!
Marunouchi Illumination 2022 / Marunouchi, Tokyo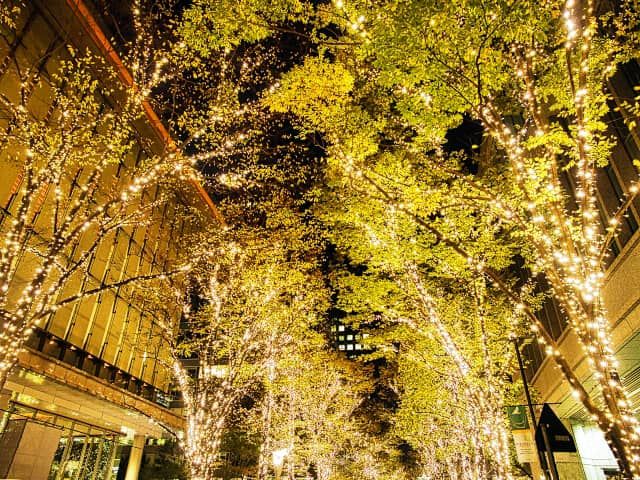 Illumination venue Centered on Marunouchi Nakadori, the main street of about 1.2 km 2, from Tokyo Kotsu Kaikan in front of JR Yurakucho Station to Otemachi Nakadori Marunouchi area .
Approximately 1.2 million champagne gold LED lights over 340 trees and shine brilliantly.
| | |
| --- | --- |
| Period | November 10, 2022 (Thursday) - February 19, 2023 (Sunday) |
| venue | Marunouchi Nakadori and others |
| address | Marunouchi 1-3 chome, Chiyoda-ku, Tokyo, etc. |
SHIBUYA STREAM CHAMPAGNE ILLUMINATION / Shibuya, Tokyo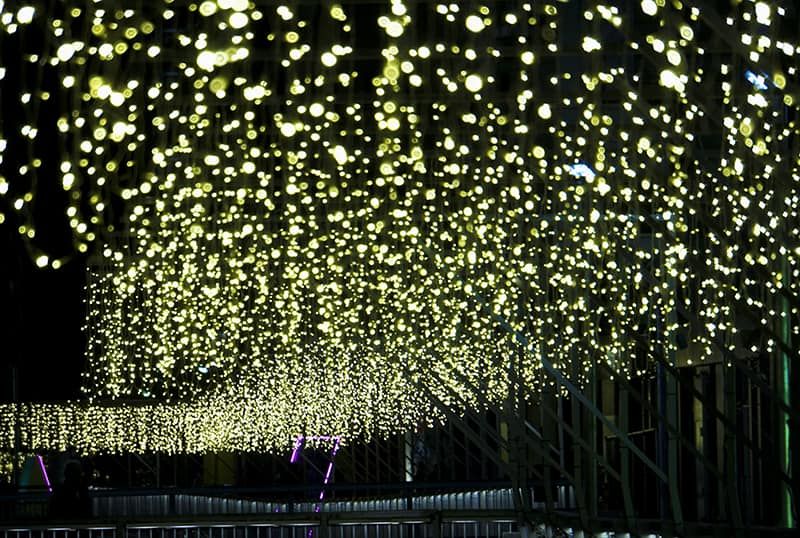 Approximately 75,000 LEDs are used and commercial facilities Shibuya Stream 's second floor wall, atrium, Shibuya River Street, etc. shimmering champagne gold to decorate.
It is wrapped in gorgeous light.
| | |
| --- | --- |
| Period | November 17, 2022 (Thursday) to February 28, 2023 (Tuesday) |
| venue | SHIBUYA STREAM 2nd floor passageway, SHIBUYA RIVER STREET (section between Inaribashi and Namikibashi), SHIBUYA STREAM Inaribashi Square symbol tree |
| address | 3-21-3 Shibuya, Shibuya-ku, Tokyo |
Shinjuku Minami Mirumi / Shinjuku, Tokyo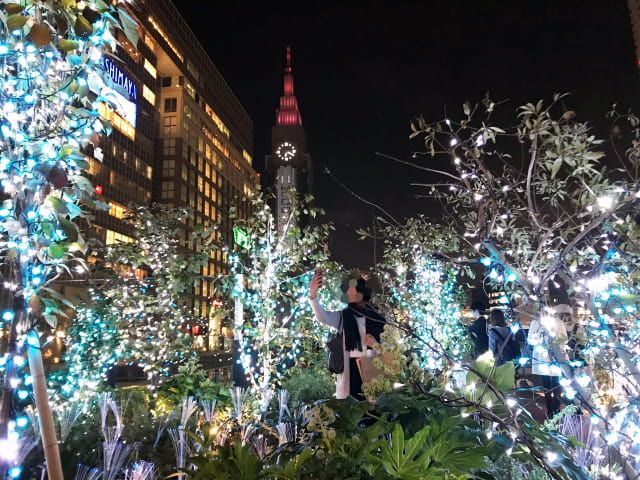 " of the illumination name Minami Mirumi " means The meaning of "southern illuminations" and "illuminations for everyone to see" A coined word.
" Shinjuku Southern Terrace promenade and " Shinjuku Maynds Tower ", " Takashimaya Times Square "Such The appeal is that you can enjoy illuminations with different tastes for each facility. am.
" Shinjuku Southern Terrace In the alley in the center of Illumination using the latest technology for the first time in Japan is the highlight.
| | |
| --- | --- |
| Period | November 14, 2022 (Monday) to February 14, 2023 (Tuesday) |
| venue | JR Minami-Shinjuku Building, JR Shinjuku Miraina Tower, Suica Penguin Plaza, Takashimaya Times Square, Shinjuku Maynds Tower, Shinjuku Southern Terrace |
| address | 2-2-1 Yoyogi, Shibuya-ku, Tokyo, 5-24-2 Sendagaya, Shibuya-ku, Tokyo |
Yomiuri Land Jewellumination 2022 LIGHT IS HAPPINESS! / Inagi, Tokyo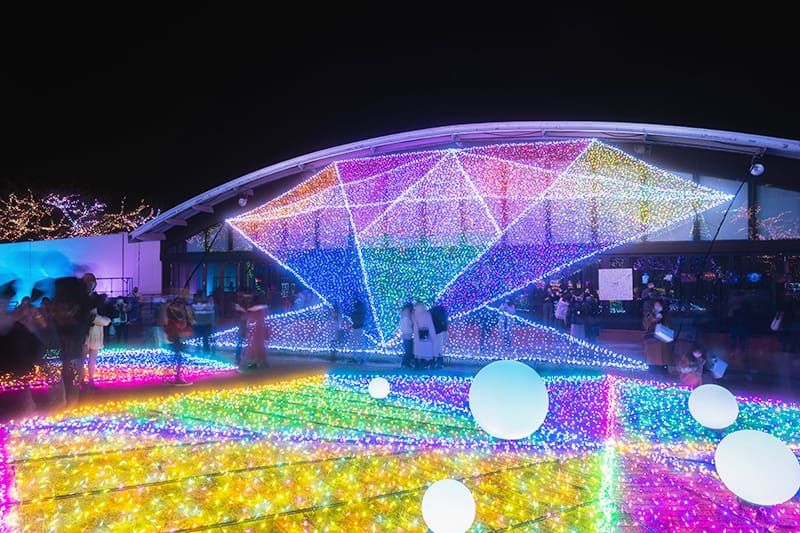 The theme of the illumination is " LIGHT IS HAPPINESS! ".
Colorful gem-colored illuminations in the vast grounds shines, Perfect for photography am.
In addition to illumination, A powerful "" that combines flames, lasers and fountains fountain show " is a must see.
"Yomiuri Land Jewellumination 2022 LIGHT IS HAPPINESS!" Held nearly half a year is, One of the attractions is that the illumination period is quite long among the illuminations in Tokyo. am.
Yomiuri Land Jewellumination 2022 LIGHT IS HAPPINESS!
Period
October 20, 2022 (Thursday) to April 9, 2023 (Sunday)
*On weekdays from Wednesday, March 1, 2023 to Friday, March 17, 2023, the amusement park is only open during the day.
venue
Yomiuri Land Amusement Park
address
4015-1 Yanoguchi, Inagi City, Tokyo
Play in a warm room in Tokyo in winter
" I want to enjoy the cold winter indoors Introducing the best activities and experiences for those who say To do.
If you stay indoors, it won't be cold even in winter, so you can spend a pleasant time in a comfortable environment!
Escape Game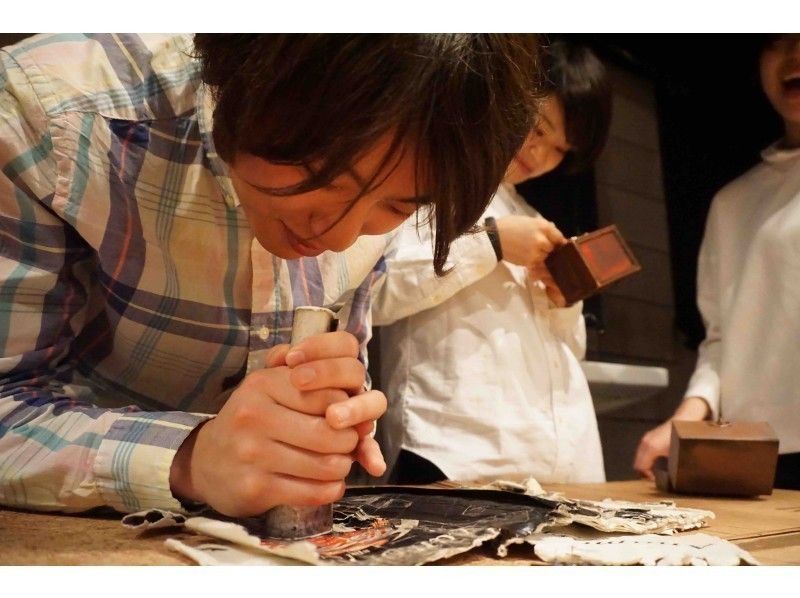 Tokyo x Indoor Speaking of popular activities that you can experience at Escape Game !
Collaborate with your lover, friends, and family to solve problems and aim for escape.
Can you escape within the time limit? !
Activities where you can experience excitement, excitement, and thrills am.
Various themes of escape games .
level too Designed for beginners to advanced users Therefore, it is also recommended to try various challenges!
Japanese sweets making and food making experience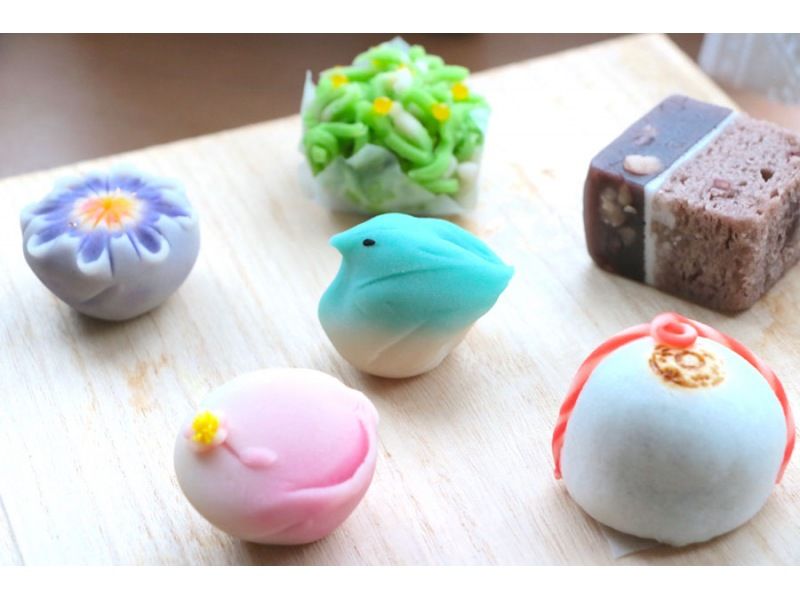 in winter SNS shine in a comfortable room do Japanese sweets making ・ food making experience Why don't you try the challenge?
rare" Original taiyaki making experience " then put it in the taiyaki You can choose from 10 types of ingredients such as grainy red bean paste, cream, spicy keema curry, cheese, and tuna mayonnaise. .
that's why It's okay if you don't like sweets you know!
Vividly expressing the colors of the four seasons Japanese sweets making experience is one of the popular experiences.
Colorful and pop Japanese sweets Perfect for posting on SNS .
The second-generation owner of a Japanese confectionery shop carefully instructs They will do it for you, so you don't have to worry even if it's your first time!
Recommended for people who want to make special bread However, " Organic material x natural yeast bread making experience ".
Bread class is close to the station and has good access, Calm down and focus on making bread in a quiet environment I can do it!
Manufacturing Experience/Traditional Culture Experience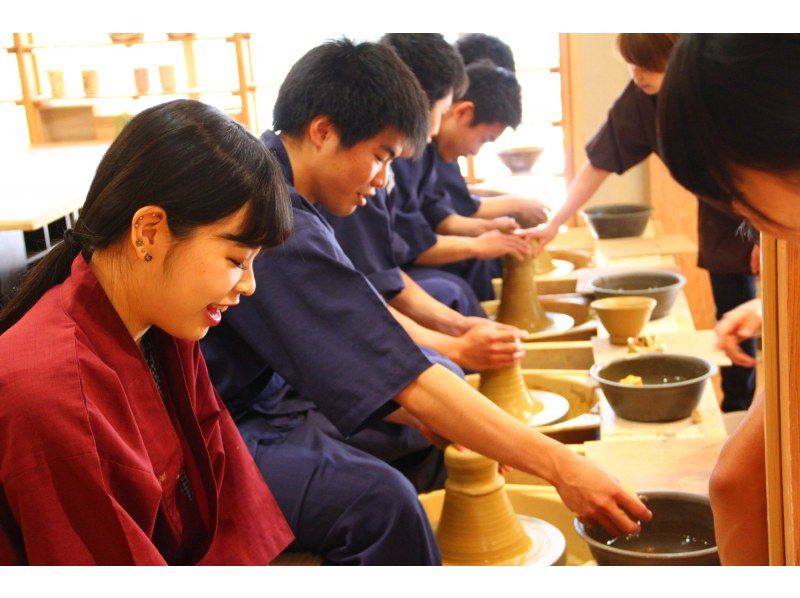 The indoor experience has been attracting attention recently. Traditional culture experience .
Tokyo There are various activities and experiences that you can easily participate in.
Manufacturing experience popular among Pottery experience .
There are many pottery classes and workshops in central Tokyo. Yes, it is an activity that you can easily experience.
Omotesando's " Pottery wheel experience is recommended!
Samue rental is free So you can feel like a potter without getting your clothes dirty!
Tokyo's popular sightseeing spots ・ Asakusa The recommended one is " Indigo dyeing experience ".
You can participate empty-handed Therefore, why not try it while sightseeing in Asakusa?
"I want to participate in a rare manufacturing experience and a traditional culture experience" For those who say " Natural ingredients x Incense making experience " is recommended.
Do not use synthetic fragrances A discerning plan that uses only natural ingredients am.
Lecture by an incense creator who is active in many fields Please join us!
Warm up in winter in Tokyo
in the cold winter, What you want to warm your heart and body Isn't it?
Below, for all ages Popular hot spring facility & recently attracting attention animal cafe introduce To do!
Relax in a hot spring / Spa LaQua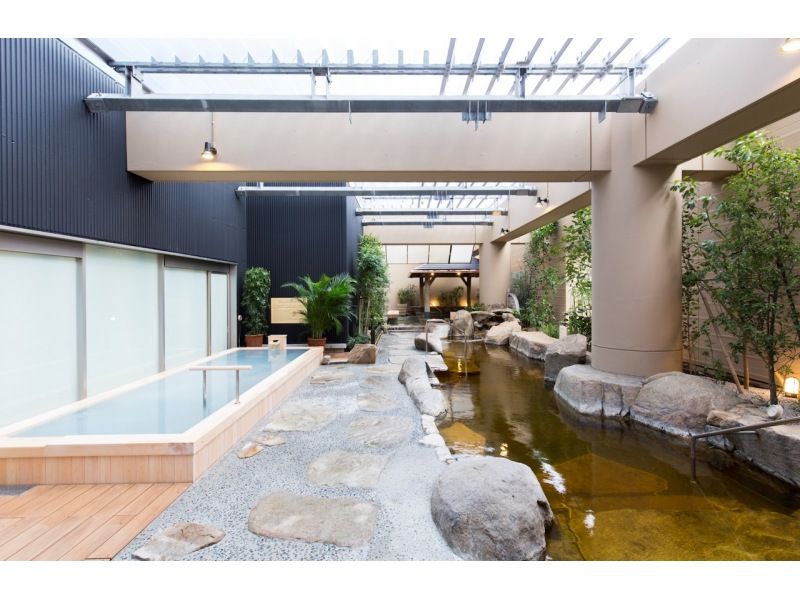 In the cold winter, you want to soak in a hot spring to warm your body and mind.
A good value for those who like hot springs " Spa LaQua weekday admission ticket + Tokyo Metro 24-hour ticket " is recommended.
included in the plan Tokyo Metro ticket can be hopped on and off 24 hours a day .
After enjoying the various sightseeing spots and experiences introduced above, why not relax in a hot spring!
Be healed at the animal cafe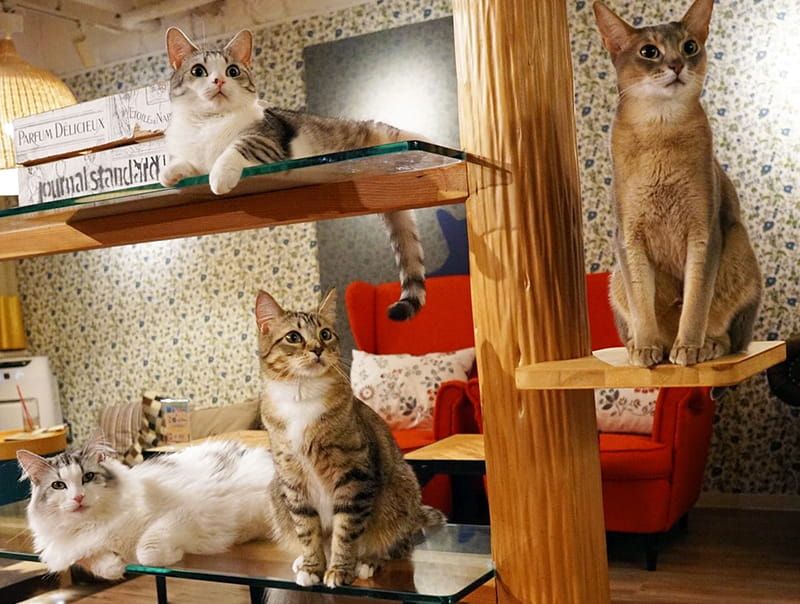 Many people say that they tend to feel depressed in the cold winter.
such a person Meet cats, rabbits, owls and hedgehogs animal cafe go to How do you like it?
You will be healed just by looking at the cute gestures world!
For those who cannot keep animals for various reasons, Feel free to visit us at any animal cafe can do!
Enjoy winter in Tokyo!
Some people may be thinking, "I should refrain from going out in winter because it's cold."
But in Tokyo Escape Game or animal cafe Such, Indoor activities and experiences There are many.
Events and scenery unique to winter to enjoy Please go outside hey!
*The information in this article is current as of January 2023.
Editorial department recommended feature articles