Recommended places to play in Tokyo & sightseeing spots where adults can enjoy!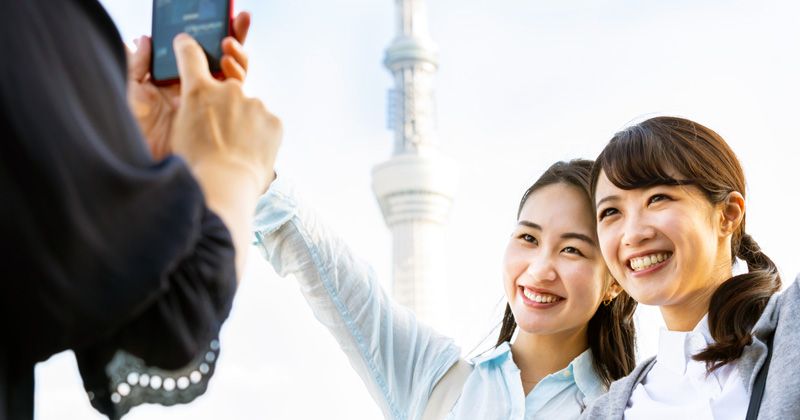 Activity Japan Editorial Department
Days to be chased by school and work. At least I want to stretch my wings and go out on the weekend!
So this time Tokyo Introduce where to play To do.
In addition, Sightseeing spots in Tokyo that even adults can enjoy pick up!
You don't have to go far to enjoy these spots, so be sure to visit them on weekends!
Recommended leisure activities to experience in the area I also explain!
Where to hang out in Tokyo: Classic sightseeing spots recommended for adults
Plenty of places to play and sightseeing spots Tokyo !
First A classic "place to play" in Tokyo As A representative sightseeing spot " Tokyo Tower "When" Tokyo Skytree®︎ Introducing To do!
Not only is it attractive as a landmark, Focus on the inside and surrounding areas of the facility I will continue.
If you get lost, let's put it in the destination candidate for the time being!
Tokyo Tower/Roppongi area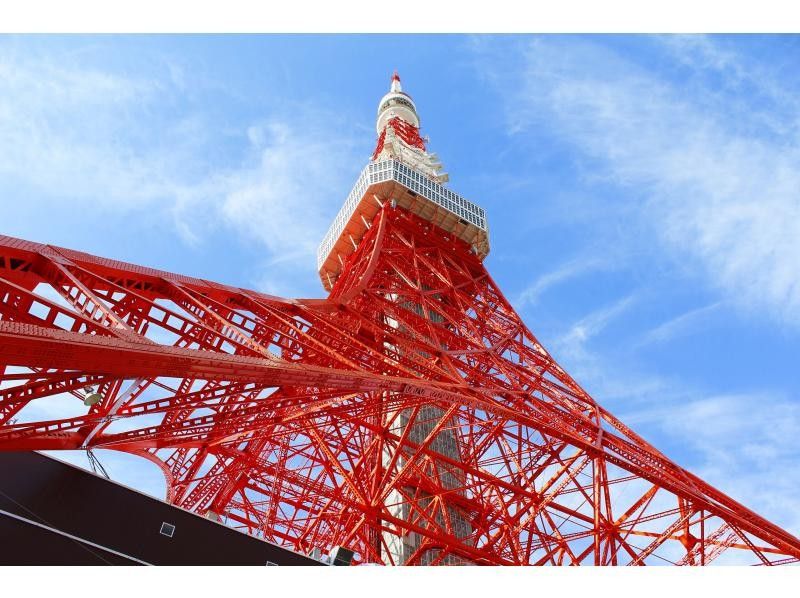 Minato Ward, Shiba Park in, needless to say Tokyo landmark .
The surrounding area is Museums, gardens, and huge office buildings stand side by side Roppongi area is spreading.
Tokyo Tower is Radio tower opened in 1958 and has been published Height is 333m is.
At the foot of Tokyo Tower, 5 floors above ground, 1 floor below ground + rooftop "Foot Town" .
in foot town There are galleries, shops, a food court, an event space, etc. Admission is free is.
at Tokyo Tower Main deck at 150m, top deck at 250m two observation decks in there is.
main deck is divided into 2 floors and is spacious so you can enjoy the scenery relatively slowly.
By the way, it's on the main deck "Skywalk Window" has a glass floor . From a height of 145m, you can see the scenery directly below.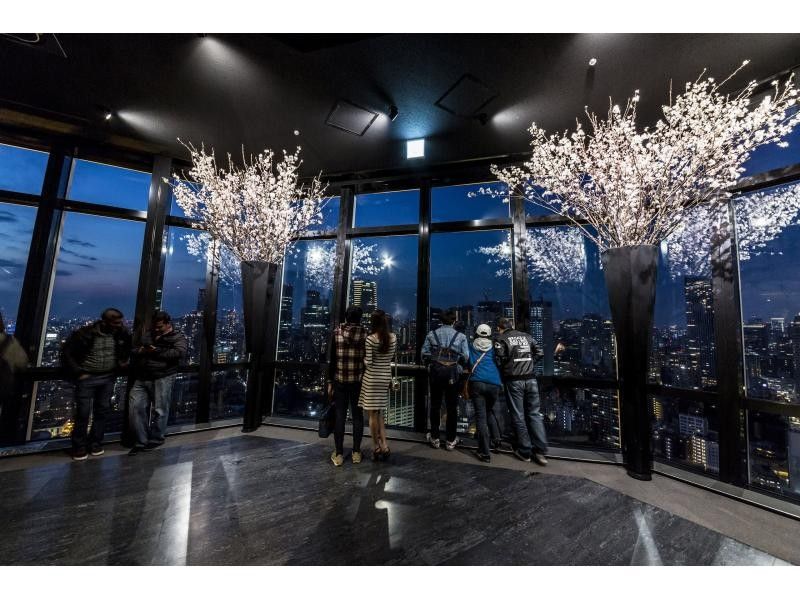 From the window, at your feet Zojoji Temple , if you look around Buildings in Roppongi and Odaiba , Rainbow Bridge You can see the
Also on the main deck, You can take a break while enjoying the scenery " Cafe La Tour " there is.
The corn sleep that imitates Tokyo Tower is cute. Premium tower software ". Using the wiener that won the gold medal in the German contest " gold medal wiener dog " and other attractive menus!
top deck is higher than the main deck because it is in Landmarks in various parts of Tokyo and Haneda Airport In addition to Fuji Mountain can be seen. This is a spot you definitely want to visit on a sunny day!
At Activity Japan, Tokyo Tower Main Deck Admission Ticket can be purchased!
Admission ticket You can use it anytime within 3 months without specifying the date and time. So, even if you are busy with work, please find a time when you can go and have fun!
TOKYO SKYTREE®/SKYTREE area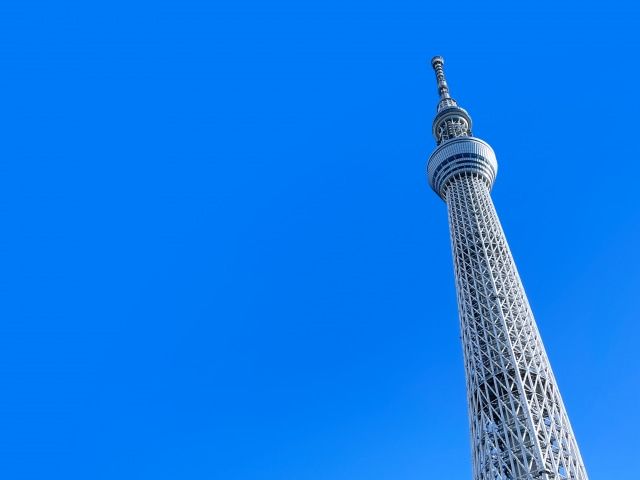 Oshiage, Sumida Ward It is in The biggest landmark in Japan .
In central Tokyo, the tower is so huge that it can be seen from between buildings even on flat ground.
Completed and opened in 2012 death, Radio Towers & Tourist Attractions is functioning as
Around Tokyo Skytree®︎ " Konica Minolta Planetarium Sky "or" Sumida Aquarium There are plenty of facilities such as is.
In addition Complex commercial facility " Solamachi " is also installed Because it is Shopping while sightseeing Have fun!
The essential Tokyo Sky Tree®︎ Height is 634m . There is a difference of several hundred meters from Tokyo Tower mentioned above.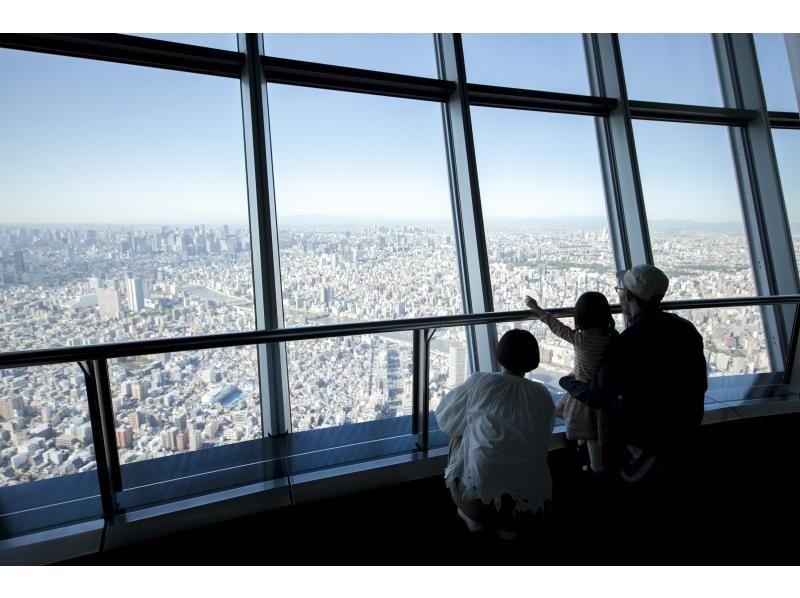 TOKYO SKYTREE® Observation Deck with 3 floors Tembo Deck "You can enjoy the scenery while moving on the slopes on the two floors" Tembo Galleria " two .
"Tenbo Deck" is at 350m located in The 360-degree glass walls allow you to see up to about 70km ahead if the weather is clear. can do.
If the weather is good, it spreads far beyond the whole of Tokyo Boso Peninsula, Miura Peninsula, Mt. Fuji, Mt. Tsukuba, etc. You can see it too!
If you get hungry, go to the Tembo Deck " Sky Restaurant 634 (Sky Restaurant Musashi) " is recommended.
You can enjoy French-based course meals and teppanyaki while gazing at the superb view!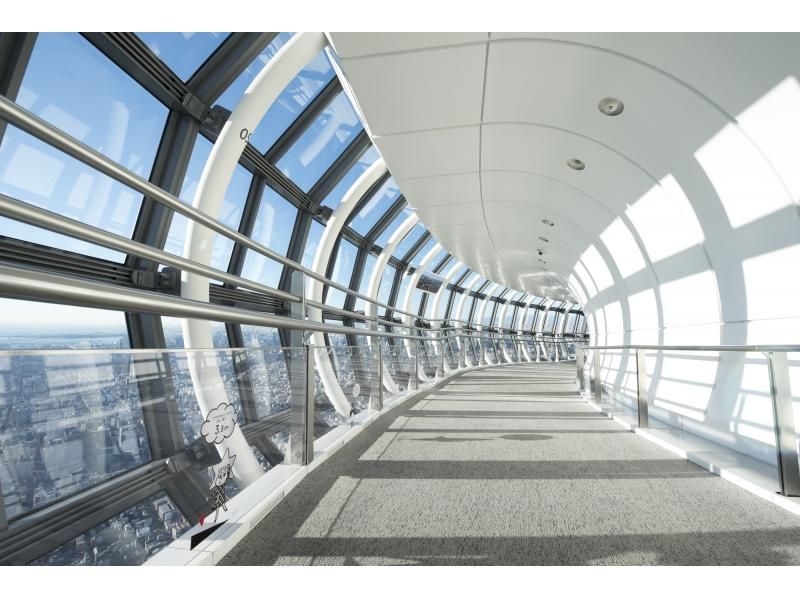 "Tembo Galleria" located at a higher place Then, glass is stretched around the tube-shaped corridor, Take a walk in the air while enjoying a high-altitude panorama I can.
And the floor above the "Tembo Galleria" floor 450 ", finally 451.2m highest point "Sorakara Point" What.
Immerse yourself in the spectacular scenery!
At Activity Japan, Skytree observation deck admission ticket can be booked.
"Tembo Deck" and "Tembo Galleria" set plan, "Tembo Deck" only plan Please choose according to your schedule!
Also sky tree area Then, on a river in Tokyo overlooking Tokyo Skytree®︎ kayak tour can be enjoyed.
Not only during the daytime, but also in Tokyo "Night paddling" where you can enjoy the sunset and night view Plans can also be reserved!

How about trying some mini outdoor leisure activities while enjoying the superb view of Tokyo Skytree?
Asakusa area
From here By major area introduces places where adults can enjoy themselves .
The top batter is the old-fashioned Tokyo feel the atmosphere of Asakusa area is!
Power spots and old-fashioned theaters In addition to Plenty of experience plans you know!
Sensoji Temple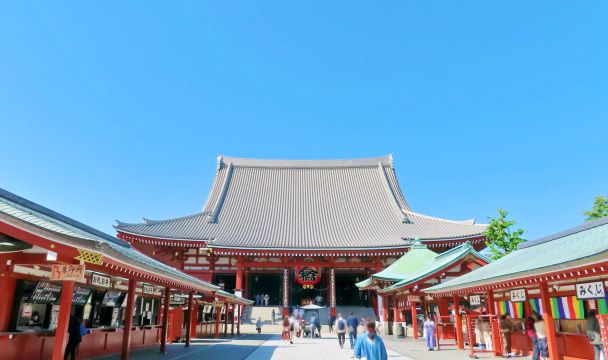 West side of Tokyo Metro Asakusa Station located in the The oldest temple in Tokyo is.
According to legend, it was founded in 628 (Suiko 36). It is said that the origin of this shrine was to enshrine a statue of Kannon caught in the net of the brothers who were fishing in the Sumida River (former Miyato River).
The profit of Sensoji Temple is " Fulfillment of various wishes " . not for specific benefits, Fulfills all wishes That's it!
Tokyo's leading power spot So, if you visit the Asakusa area, don't forget to visit!
Speaking of Senso-ji Temple, A huge red lantern is the symbol of the temple gate. Kaminarimon ", and the approach that continues from there " Asakusa Nakamise " is famous.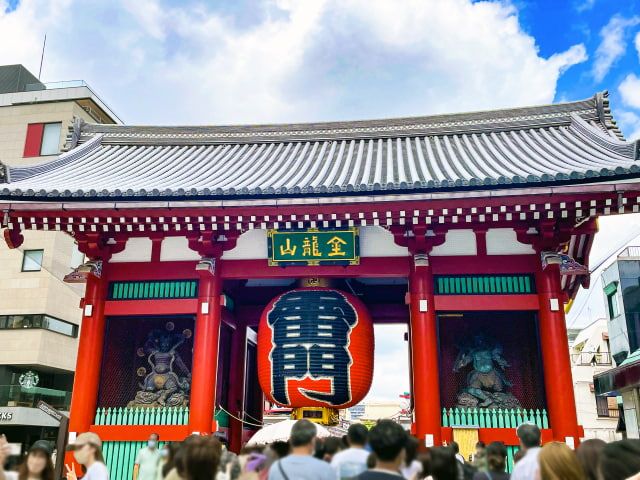 " Kaminarimon " Needless to say, One of the best photo spots in Tokyo .
When it's lit up at night, you'll be able to take a powerful photo of the vermilion glowing in the twilight!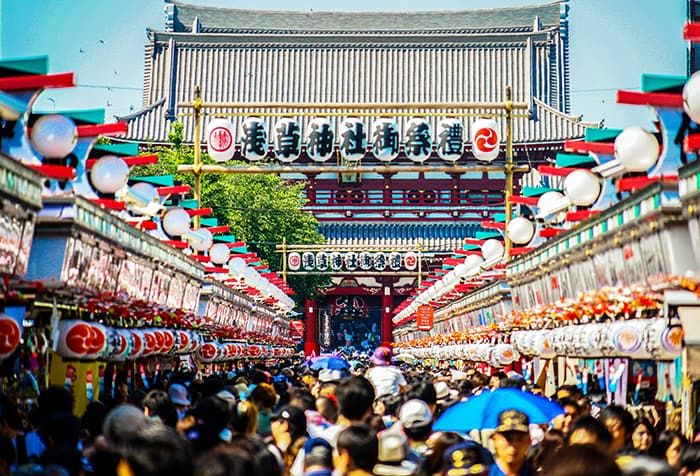 After passing through the Kaminarimon " Asakusa Nakamise , millet dumplings and ningyoyaki Eating Tokyo sweets such as I can do it!
They are also sold as souvenirs, so if you like something, let's buy it for adults!
Also Sensoji Temple Then Omikuji one of the classic pastimes is!
The omikuji at Sensoji Temple is the orthodox "Furikuji". Shake the omikuji box, look at the number written on the stick that comes out, and take out the omikuji paper from the drawer.

Often Omikuji at Senso-ji Temple, rumored to have many bad luck but the reason is Because the traditional omikuji bad luck ratio (30%) has not been changed. It has been with. Let luck decide the outcome!
Asakusa Entertainment Hall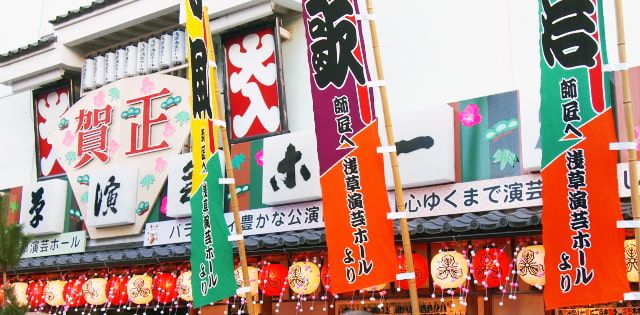 West side of Senso-ji Temple , The center of Asakusa's entertainment district "Park 6th Ward" is in Opened in 1964 (Showa 39) with a long history Yose is.
rakugo Of course, Manzai, comedy, skits, mimicry, magic, paper cutting, acrobatic You can enjoy a wide range of performances!
The daytime performance starts at 11:40 and the evening performance ends at 21:00.
open all year round Therefore, it is no problem to visit on a whim. !
Since there is no replacement in principle, Once you enter, you can enjoy yose at a great price until the end of the performance. ! (excluding special performances)
The entry method is very simple. Purchase an admission ticket at the entrance and move up the stairs to the hall.
Drinking inside the hotel is possible However, let's enjoy it in moderation so as not to interfere with the performance.
There are 1st floor seats and 2nd floor seats, there are no reserved seats, All seats are unreserved is.
If you can find the best seat for yourself, you can rest assured when you visit next time!
Recommended activities and leisure in the Asakusa area
Asakusa area Then kimono ・ yukata rental plans are available.
About 5 minutes to Sensoji Temple Get dressed at the store, Stroll through the retro townscape in a kimono or yukata I can do it.
For those who want to enjoy a full-fledged attire, there are hair sets and obi decorations that match kimonos and yukatas. Accessory rental option or Set plan with rickshaw is recommended.
Plan available from 1 hour Because there are also Enjoy the Asakusa area compactly and go to the next sightseeing spot You can go!
Glass art using sand " sand blast " experience plan is also recommended.
Choose your favorite glass material from the finished product, You can create your own original work by adding your favorite pattern. !
In order to use the patterns and patterns that are prepared, Even people who are not good at drawing are safe You can participate by
It's also perfect for a little memento of your date!
Odaiba/Toyosu area
In addition to providing entertainment, there are plenty of "places to play" and sightseeing spots that adults can enjoy Odaiba/Toyosu area .
Sightseeing spots with a unique view of the world, including scenic spots unique to the bay area It's a hard push.
Many indoor facilities So you can make a schedule without worrying about the weather!
Odaiba Seaside Park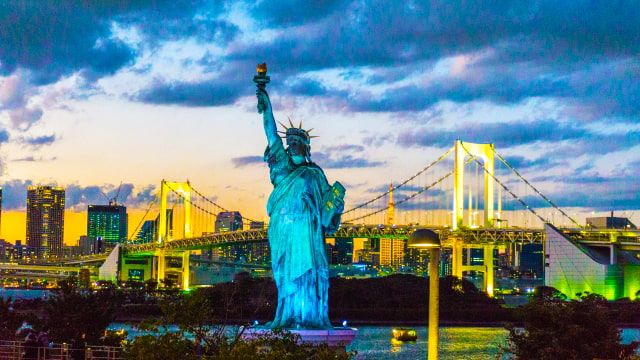 A park located on the east side of the Odaiba area is.
The garden is a cove, Promenade and L-shaped " Odaiba Beach There are sandy beaches and shores is spreading.
From the beach, you can see the " Rainbow Bridge " and the cityscape of the city center spreading on the opposite bank and " Tokyo Tower" You can see up to!
At noon, of course, Sunset seen in the evening, lighting up and night view of Rainbow Bridge You can enjoy a superb view of different expressions depending on the time.
Also, near Odaiba Seaside Park, there is a French " the statue of Liberty There is a bronze replica statue made by taking a mold from ".
The height of the statue is about 11m A feeling of moderate size. If you adjust the shooting position, A great photo spot where you can take pictures of the Statue of Liberty, Rainbow Bridge, and Tokyo Tower together you know!
The recommended timing for taking pictures is Night when each subject is lit up is!
LEGOLAND® Discovery Center Tokyo/Odaiba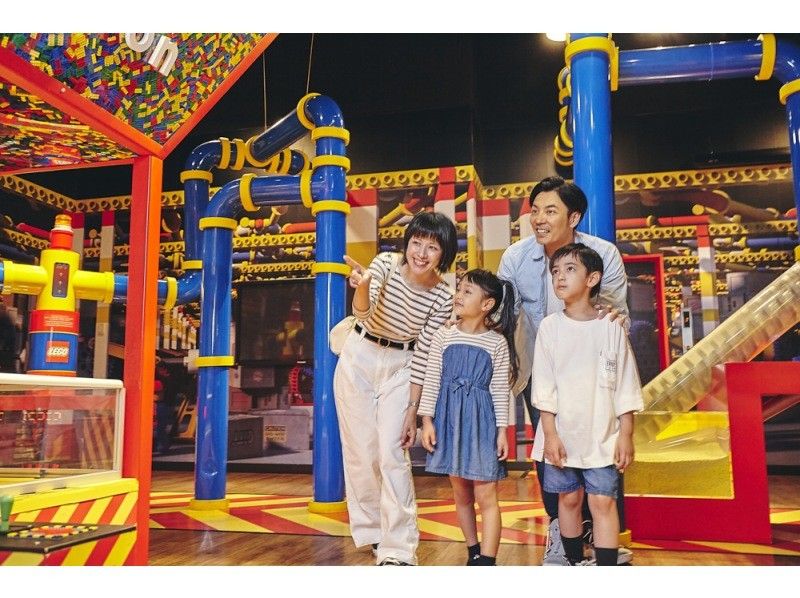 Near Odaiba Seaside Park " Decks Tokyo Beach Island Mall It is a facility located in
The entrance is on the 3rd floor of the mall, but the facility itself is on the 6th floor, so you need to take the elevator after entering.
You can see a diorama of famous places in Tokyo made using more than 1.6 million Lego® blocks. miniland ". You can receive a lecture from the Lego craftsman "Master Builder" creative workshop ". You can observe the manufacturing process of LEGO®︎ blocks in a pop atmosphere. Lego®︎ Factory "etc. There are many hands-on attractions unique to Lego®︎ specialty facilities For, Fun for children and adults world!
At Activity Japan, Admission ticket to LEGOLAND® Discovery Center Tokyo can be booked.
From 2,250 yen on weekdays, from 2,800 yen on weekends and holidays, Prices will vary depending on expected congestion .
If you want to play at a great price, adjust your schedule and aim for a weekday!
Madame Tussauds Tokyo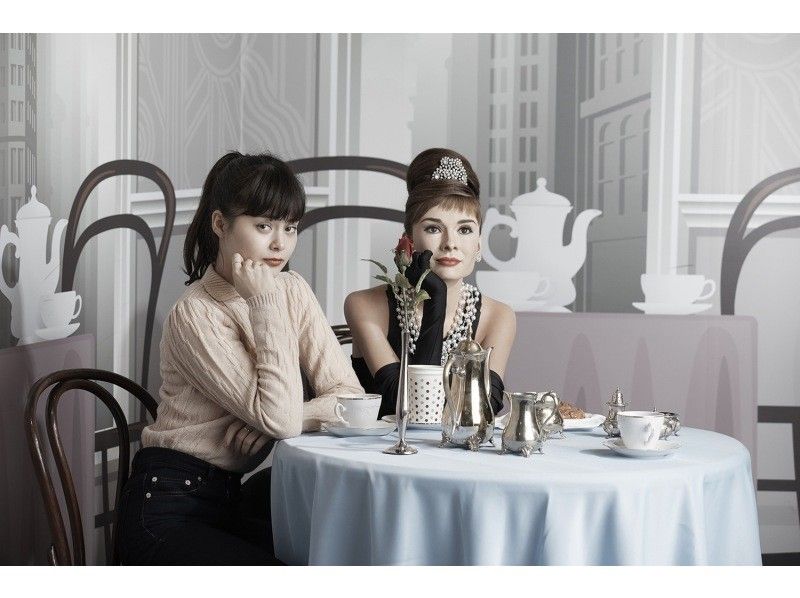 A branch of Madame Tussauds in London, England is.
Like LEGOLAND® Discovery Center Tokyo, Decks Tokyo Beach Island Mall We are open in.
The entrance method is the same, you need to move to the 6th floor by elevator after entering on the 3rd floor.
In the facility, like the main building in London, Star actors, cultural figures, athletes, politicians, etc. Dolls that realistically reproduce celebrities from various fields Installed by It has been.
The dolls are displayed in various ways, such as red carpets and movie scenes, depending on the character.
It is also possible to take a picture together So, let's leave a two-shot in a longed-for person and a longed-for situation!
At Activity Japan, Admission ticket to Madame Tussauds Tokyo can be booked.
You can make a reservation 500 yen cheaper than a ticket on the day So, as soon as the schedule is decided, let's make a reservation early!
SMALL WORLDS TOKYO
Between Odaiba and Toyosu, in Ariake Logistics Center It is a facility located in
As the name suggests, the facility has A miniature world made in 1/80 size of the real thing is displayed It has been.
There are 5 exhibition areas in total.
The space center in the 1960s, the future space center, the cityscape of the world, the stage and facilities of popular anime works, etc. An attractive world in line with a deep concept spreads out in miniature size. world.
Some of the exhibits actually move There are many parts, and you can immerse yourself in the feeling of observing the world more realistically.
Expressing the passage of a day in 15 minutes Therefore, you can discover the charm from various angles, such as the daily activities of people in a small world and the glowing neon city.
Take your time and discover the drama that the inhabitants of Small World create!
in the facility using a 3D scanner my miniature figure can also make I can do it.
Available in two sizes, 1/80 and 1/35 . It's perfect as a memento of your visit!
Also" Figure program with residency rights ", Inside the small world on display place your figure I can do it .
The unique experience of immersing yourself in the world you love or yearn for will be an unforgettable memory!
At Activity Japan, SMALL WORLDS TOKYO You can reserve two plans: a plan with only the admission ticket for ", and a plan that allows you to make your own 1/35 size figure with the admission ticket.
Please consider the experience you want to use and make a reservation.
Toyosu teamLab Planets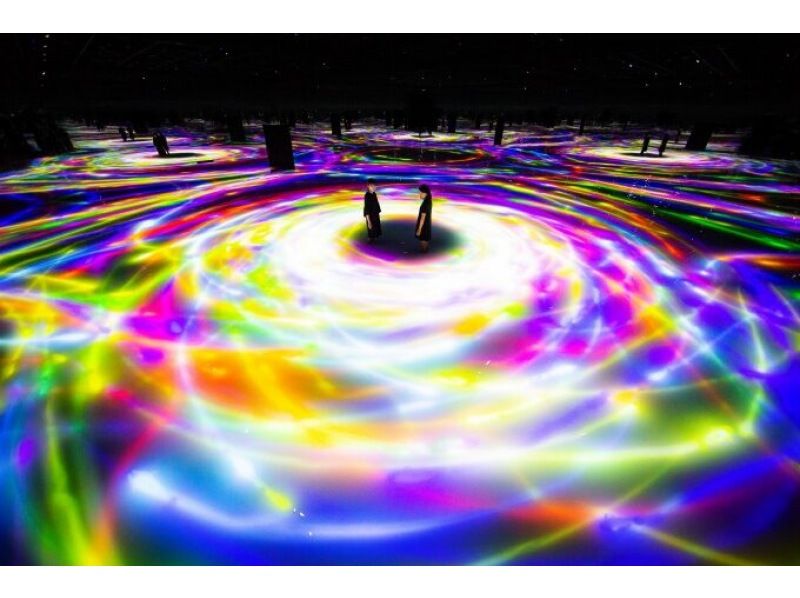 An art facility in front of Shin-Toyosu Station on the Yurikamome line that can be enjoyed by children and adults alike is.
Composed of specialists in various fields Visit and experience the work of "teamLab" I can do it.
4 art spaces and 2 gardens that use the space itself as a work of art consists of Total site area is 10,000 square meters proud of
Photographs can be taken of the works So, you can take a lot of works that stand out.
A waterfall where water particles flow down, and a fantastic space where carps reflected on the surface of the water turn into flowers and scatter when they touch people. A unique work in which the visitor walks in the water and.
depending on the exhibition Your feet are submerged in water up to your knees For, Clothing that can be easily rolled up is recommended. is.
You can reserve admission tickets for "Toyosu teamLab Planets" at Activity Japan.
If you are interested, please add it to your list of places to play!
Recommended activities and leisure in the Odaiba/Toyosu area
Odaiba/Toyosu area Then Popular water activities and leisure plans can be booked.
at Odaiba Seaside Park SUP plan Then Take a walk on the water while enjoying the spectacular views of the Rainbow Bridge and Tokyo Tower Can.
The experience area is in the bay, so there are few waves, Participate with peace of mind even if you are a beginner I can do it.
In the Toyosu area, Tour of Toyosu Market can be reserved.
Narrow down the highlights and guide You can have fun exploring the vast Toyosu Market within a limited time.
In the plan of meeting at 5:30 am, See the tuna auction unique to Toyosu Market from the visitor passage I can do it!
Analyze your constitution with scent " Olfactory reaction analysis experience " is also recommended.
Smell 8 different scents and analyze your physical condition and mental state .
The state of mind and body is visualized as a graph, Appropriate diet and exercise You can find out!
Shinjuku area
" Three major subcenters as Shibuya ・ Ikebukuro side by side with Shinjuku area .
Contrary to the image as an office district and a gorgeous downtown area, There are several sightseeing spots that you can enjoy slowly To do.
Tokyo The spot where you can relax while staying in Perfect for weekend outings is!
Tokyo Metropolitan Government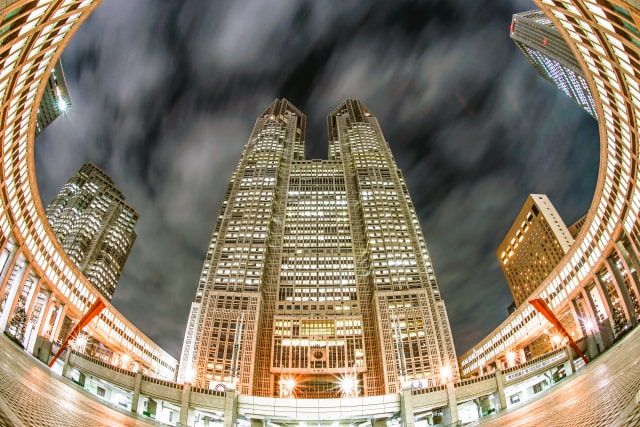 It is a complex located on the west side of JR Shinjuku Station.
Government building with a total height of about 243m and, Free admission to various exhibitions, including an observatory I can do it.
The observation room is 45th floor near the top of the first government building located in Overlooking Tokyo from a height of 202m I can do it.
the northeast direction Tokyo Skytree®︎ , to the southeast Tokyo Bay and Tokyo Tower , in the southwest direction Shinjuku Park Tower and Tokyo Opera City You can enjoy a superb view overlooking Tokyo's representative landmarks.
If the west side is blessed with good weather Fuji Mountain You can also see
Also in the facility Visitors can also use " staff cafeteria " is installed.
Menu changes daily So, depending on the day, dishes using ingredients from Tokyo will be served.
another, Specialty store where you can eat soba, tonkatsu, ramen, etc. Also fulfilling.
Let's enjoy delicious food while enjoying the superb view from the observatory!
Shinjuku Gyoen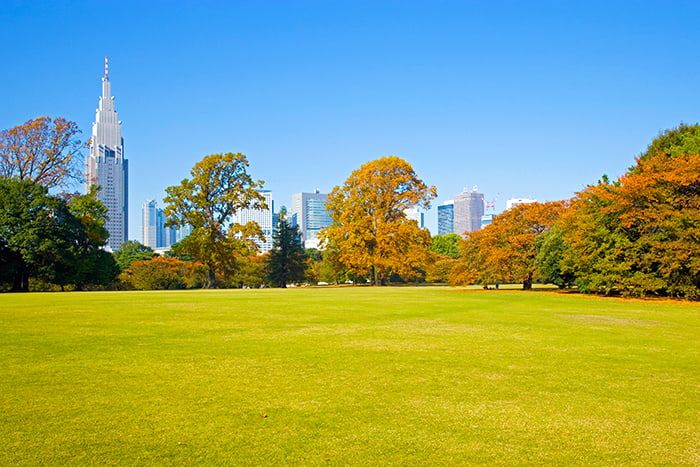 This park is located on the east side of JR Shinjuku Station.
Its history is old, Its roots lie in the vast land that Tokugawa Ieyasu gave to his vassals in 1591 (Tensho 19). It has been with.
A park with a circumference of 3.5 km for, A combination of Japanese gardens and European gardens, a rich natural environment that makes it hard to believe you are in the city. is spreading.
greenhouse is also installed, It is also possible to see precious tropical and subtropical plants is.
Cherry blossoms and azaleas in spring. Hydrangea and crape myrtle in summer. Autumn leaves, amaryllidaceae, and osmanthus. Daffodils, western orchids, and plums in winter. Another attraction is that you can see seasonal plants all year round. is.
Also in the spring About 1,000 cherry blossoms can be seen at the "Spring Special Opening" is done.
in autumn "Chrysanthemum Flowerbed Exhibition" Rooted in Traditional Events of the Imperial Household Such, seasonal events is also being held!
Fee for admission but, General (adult) 500 yen And very reasonable!
Not very crowded throughout the year, except during events So you can relax in nature while staying in the city center!
Shinjuku Natural Hot Spring Therma-yu
plural hot spring or sauna , Bedrock bath One of the largest spas in Tokyo with .
Close to Shinjuku Ward Office and Shinjuku Golden Gai is in
Open 24 hours Therefore, you can use it even late at night on the weekend after work!
Among the multiple baths, the most distinctive feature is the Open-air bath "Jindai no Yu" is.
Hot water is transported daily from Nakaizu Because You can enjoy natural hot springs while staying in the city center. !
The spring quality is Hypotonic/alkaline hot spring And it's soft to the touch.
Two types of saunas for men and women can be, high temperature sauna In addition, the men's bath is mist sauna , women's bath Mud pack sauna with hydrogen water is available.
A lounge where you can relax after taking a bath There is also, so you can relax after enjoying the hot springs!
Inside the facility Japanese Izakaya with .
Open until 5am Since the Enjoy hot springs late at night and enjoy meals until the first train... You can do anything!
Recommended activities and leisure in the Shinjuku area
Shinjuku area indoors Escape Game can experience
Themes include "escape from ancient ruins" and "escape from the witch's mansion".
Solve riddles to escape in an elaborate world view You can enjoy
Let's rely on the hints in the closed room and move the electronic gimmick using the sensor to aim for escape!
You can enjoy it even if you rent it out. Therefore, you can concentrate on the game with just a couple or group!
Green interior using natural moss "Glass Moss ball making experience is also recommended.
Put the sticky moss balls into a cylindrical glass, Decorate freely with sawtooth charcoal, colored stones, natural stones, etc. I can do it.
free option Then It is also possible to make your own moss terrarium (grow moss in the glass) in a small glass. is!
You can make 2 works So take your pick!
Tokyo is full of playgrounds that even adults can enjoy!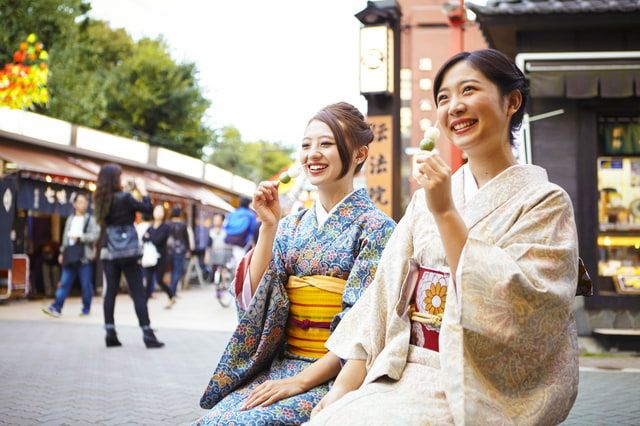 This time Tokyo and A playground that even adults can enjoy introduce Did!
Of course the spots we introduced, There are still plenty of places to play in the surrounding area is in
If Tokyo It's nice to be able to move to the next spot immediately if you feel like it is not it.
Manufacturing experience and activities are abundant, You can enjoy a variety of leisure activities on a day trip without having to travel far. .
*Information such as plans, fees, and introduced facilities is current as of October 2022.
Editorial department recommended feature articles