プランID:16348 提供:Boulangerie Convivialite (Convivi Alite)
【Tokyo · Setagaya Ward】 4 minutes walk from Sasazuka Station! Two kinds of bread making class (French bread & natural yeast bread)
プランID :

16348
Tokyo / 23 wards
Baker making class
Empty-handed OK
1 person participation Allowed
Rain departs Allowed
子供参加可
自然満喫リラックス派
ファミリーで楽しむ派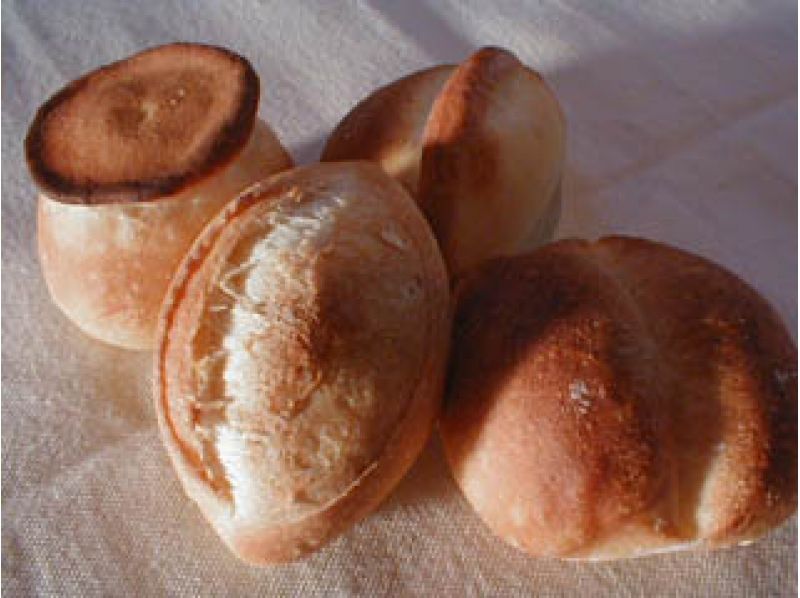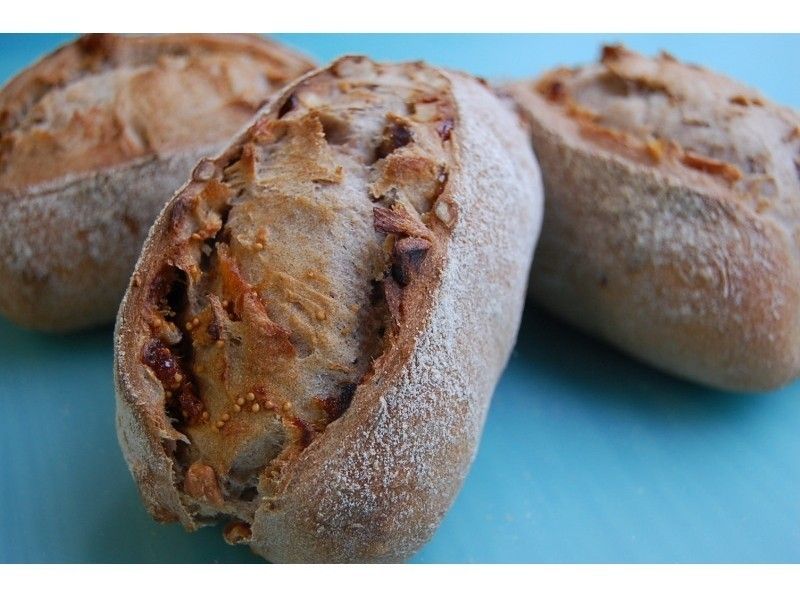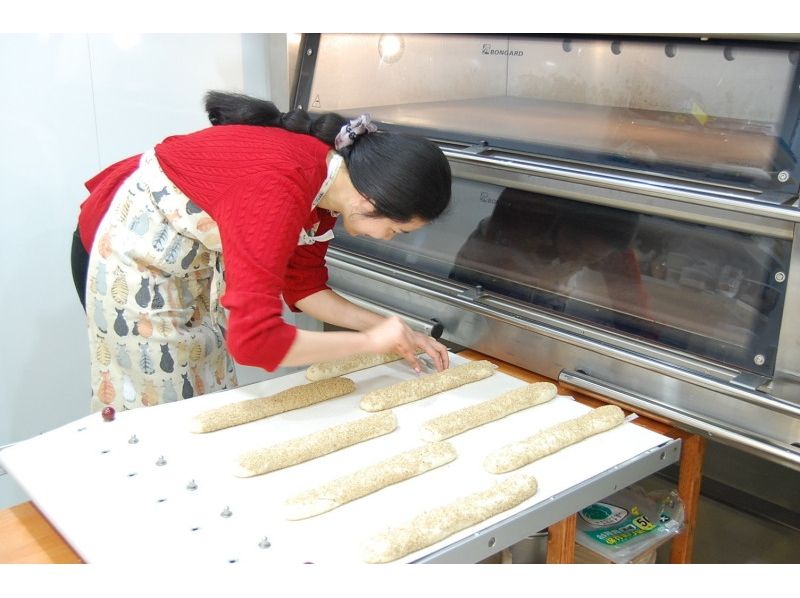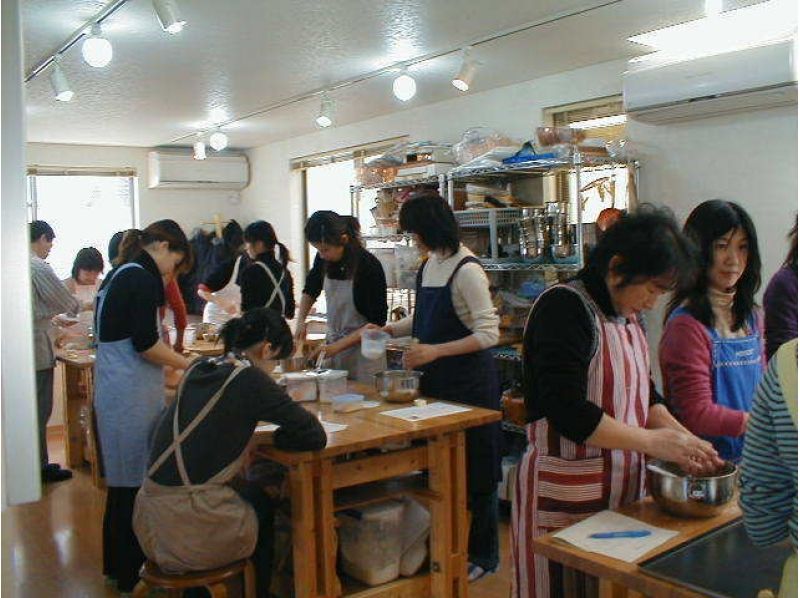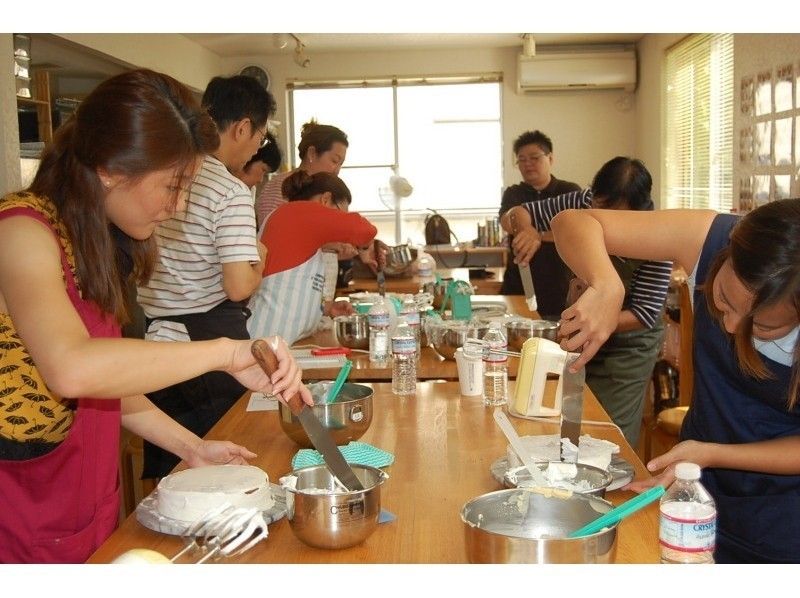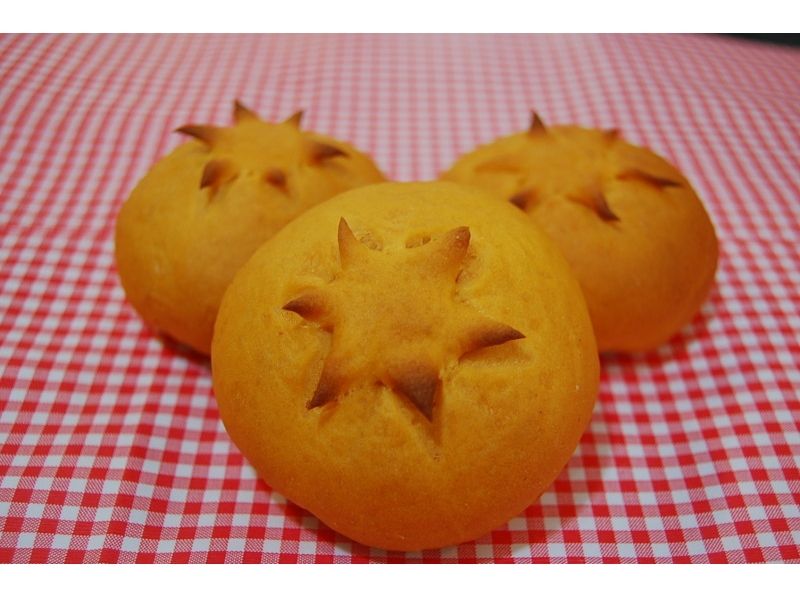 Starting time

10:00

Participating age

10 才~

Time required

3-4 hours

ScheduleRegularly
Assemble point Look in GoogleMap
Description​ ​
The theme of the pan · cake class is "the best taste to make at home". A bakery class with the theme of "The best taste to make at home" is a one-time experience class that even beginners can enjoy.
Ultimately, the goal is to make original bread you want to make.
In order to make delicious things, you need love to spare yourself high technology and labor, and good ingredients. Why do not you study the fundamental skills and manufacturing methods necessary for that, happily with the classmates.
This course is a system for choosing a convenient day from the start date for the bread you want to take on your course.
It is a feature that you can go at your own pace.
Small number of athospaces ★
The pan - cake classroom which started in 2000 is currently passing through more than 1000 members in a style that suits himself. Of course not to make delicious things, but also a conversation with friends with the same hobby is also a pleasure.
Experience society that can be enjoyed with families is underway ★
Parents and children's bread classes held regularly have also received favorable reviews. In addition, classrooms for school trips and corporate events are held at any time according to your wishes.
About bread making ★
■ Specialty fields are hard type, Danish type, natural yeast and bread for long time fermentation.
■ Various types of original breads, including mainly European breads such as France and Germany.
Attractions of the plan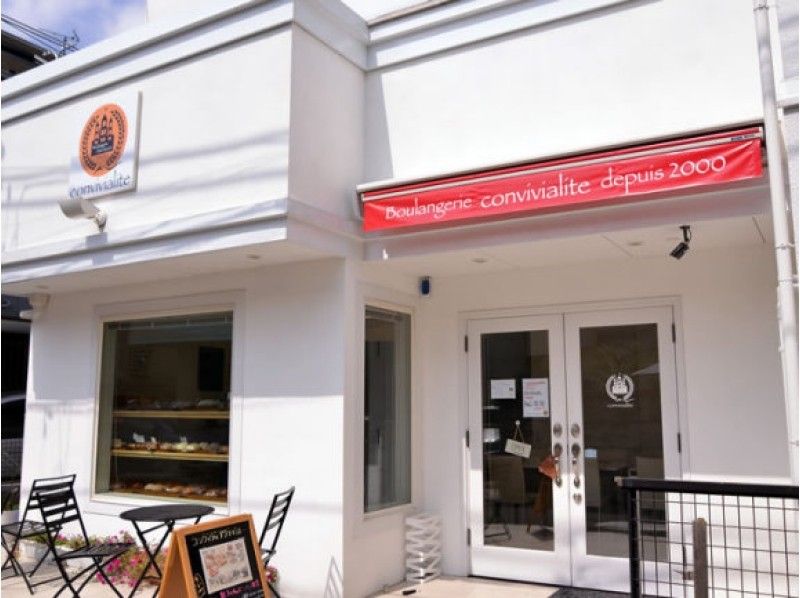 It is a bouquet that stays in a quiet residential area ★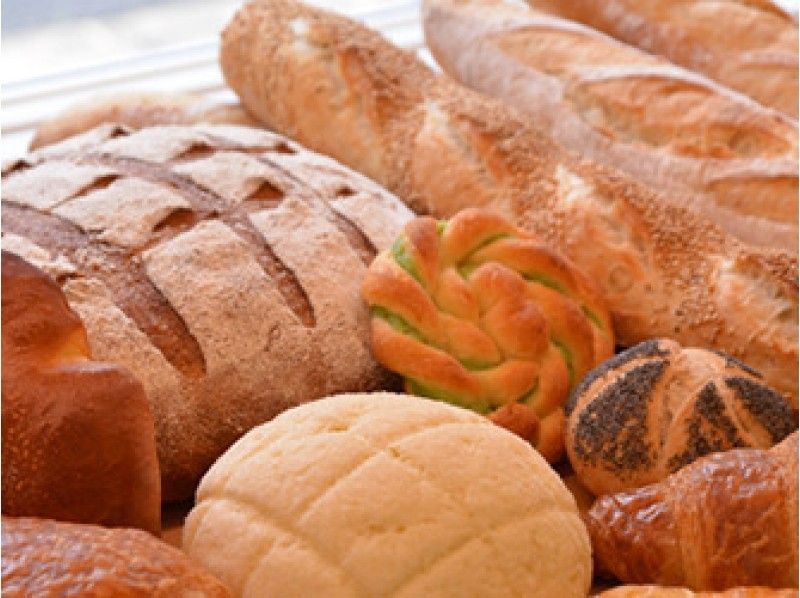 Commitment to materials ★ (例)小麦粉 ■国産小麦 絹のようになめらかな生地、もっちりとした食感が特徴の「はるゆたか」を当店の80%のパンで使用しています。天然酵母との相性も良く、他の小麦とは味と香りが違います。 ■フランス産小麦 ブランド小麦として名高いVIRON社とシェリジー社の小麦粉を使用しています。扱いが難しく、味と香りを引き出すためには高い技術力が必要な小麦ですが、当店自慢のハード系のパンには欠かせません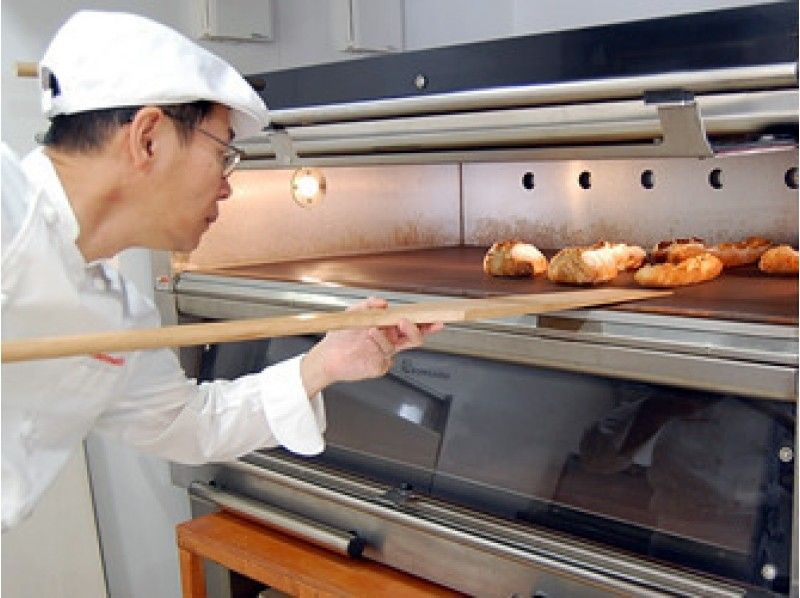 Attention to tools ★ We are using French top brands BonGuard's oven, mixer, reverse seater, blast chiller. Among them, the oven is characterized by a special stone quartz hearth floor board with a high heat storage property that has obtained a patent that more than 70% of France's boo lingerie uses. Because hard bread baked in this oven gets heat well from the bottom of the bread, the bread with the rising volume of Coup (cut on the surface of the dough) rises up.
Information
Minimum number of people
1 人
Number of people who can book
1人〜
Schedule
Regularly
Assemble time
<午前> 10:00(終了予定時間:13:30)
<Afternoon> 14: 00 (scheduled end time: 17: 30)

※ Duration: 3 and a half hours
Assemble point
Boulangerie Convivialite

〒155-0031
5-14-14 Kitazawa Setagaya-ku, Tokyo
Reservation deadline
The day before, until 5 PM
Regarding advance preparation
| | |
| --- | --- |
| About clothings and must-bring items | Please bring a bag to put apron, hand towel, indoor slipper, baked cake (diameter 17 cm) and go to the classroom. |
| About rental items | We have all the necessary equipment for the experience. |
Facility information
Changing room
toilet
shower
Hot spring
Locker
Hairdryer
Parking Lot
コンビニ
スーパー
Access and map
所在地
5-14-14 Kitazawa Setagaya-ku, Tokyo
How to reach by train
Keio Line Sasazuka Station: 4 minutes on foot
---
料金について
Basic charge
Participants / per person
8,640
yen
※Prices including all taxes.
※上記は基本料金になります。
※日程によって料金が異なる場合がございますので、日程を選択した後に表示される料金表をご覧ください。
| | |
| --- | --- |
| Included in price | Experience fee |
---
お支払い・キャンセルに関して
お支払いについて
Pay by cash on the day or by card in advance.
Payment method
Pre-card payment, the ways assigned by operators
Indication on Specified Commercial Transactions Law
Indication on Specified Commercial Transactions Law
About cancellation fee
The following cancellation fee will occur, please check in advance.
· On the day / no contact cancellation: 100% of the experience fee
開催中止に関して
8,640円~(税込)
参加者 1 人 あたりの料金
Included in price
Experience fee
| | |
| --- | --- |
| | Starting time 10:00 |
| | Participating age10 才~ |
| | Time required 3-4 hours |
| | ScheduleRegularly |
| | Assemble point Look in GoogleMap |