Activity Japan: Largest Online Activity Reservation Website in Japan.
The Holiday of a Lifetime is Knocking at Your Door!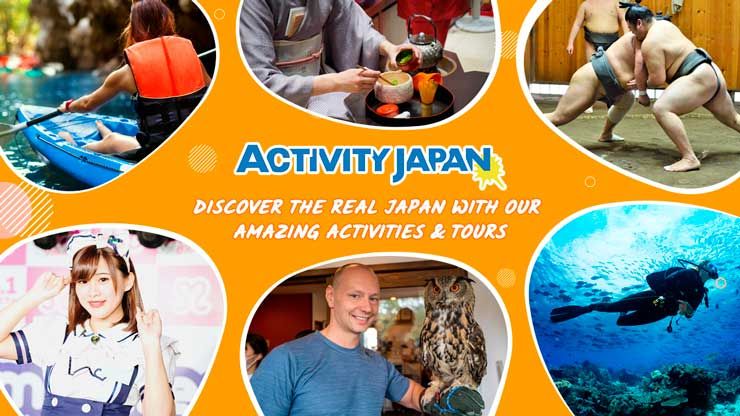 Your One-Stop Shop for Every Fun Attraction, Tour, Cultural Experience, and more in Japan!
Japan is a beautiful country with immense vacation riches and so many sightseeing opportunities that you would need a couple of lifetimes to sample them all.Activity Japan is the bridge that connects you, a Japanese local or an overseas visitor, with all the best things to do in the country on holiday!
Activity Japan started in 2016, and it saves you the time and trouble of countless hours of research, serving up a menu of exciting vacation activities for your pleasure.From Okinawa all the way to Hokkaido and every other place in between, we offer countless options for excellent things to do across the country in its all.You don't need to have friends in Japan to know all the great places, the only friend you need is Activity Japan!
As of July 2020, our services include about 15,000 activities, from bungee jumping , forest buggy tours , river rafting , snorkeling with turtles, you name it, all made possible by partnerships with 4,000 activity providers.No corner of the country is beyond the reach of Activity Japan; you can have surreal holidays even in the remotest of blissful Japanese islands!
Activity Japan is also tearing apart the language barrier, providing an all-inclusive platform that spans six languages, with plans underway to expand to other dialects. Visitors from English-speaking countries like Singapore, Australia, and the United States, and Chinese-conversant nations like Hong Kong and Taiwan are well taken care of.Clients can book experiences in their preferred language courtesy of our multilingual support.
We settle for nothing but the best, and customer satisfaction is our primary objective on our journey to the top of the continent's best travel agencies! Activity Japan has its eyes set on the No. 1 spot in Asia, and we aim to get there by providing a raft of excellent activities to ensure everyone has their best version of a great holiday in Japan! Our vast networks beyond the OTA, including HIS stores and more, make it possible for us to tend to clients from every part of the planet!
Online Activities: Are you stuck at home? There's still much to do!

Is the lockdown shackling you home? Just because you're stuck in the house, doesn't mean you can't enjoy Japan's many wonders! Via virtual technology and online experiences, it is still possible to raft in dreamy rivers on Zoom, learn Japanese calligraphy, be part of Japanese maid café shows, master traditional favorites like sushi and watch breathtaking coastline sunsets from afar!
From the comfort of your home, take Zoom walks around the Boso peninsula and its picturesque hills and waterfalls, or catch a showing of the beautiful Japan night sky and all its constellations and cosmic sights.Be it pottery, ikebana, and whatever else that tickles your fancy; you're sure to find it on Activity Japan's assortment of online tours!
What Japanese Activity Providers are Doing to ensure Your COVID-safety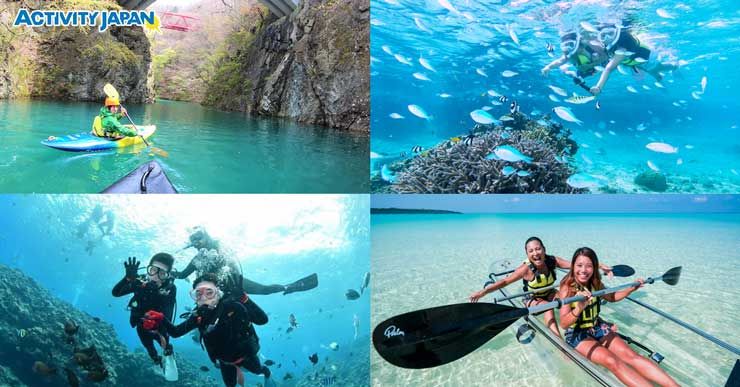 Life after the coronavirus has become dramatically different, and activity providers have adapted to ensure safe sightseeing, tours, and experiences.Then they recognize the health implications of COVID-19 and the need to protect visitors from the pandemic and have resulting put in place a raft. of measures to safeguard human safety, which is the topmost priority for companies above all else.
Some of the efforts to fight the coronavirus include a reduction in event participants, the strict implementation of protective wear for visitors and staff, specialized employee training to cover various risk scenarios, and the regular disinfection of shared surfaces and objects.Other companies are also providing shuttle pickups in place of public transport, among other safety measures.
Activity Japan cares a great deal about its clients, and this is reflected in how its activity providers are working round the clock to keep customers safe at all times.Your health and wellbeing is our first priority!
How to Prepare for a trip to Japan
Traveling to Japan, especially for the first time, can be a challenging experience.Activity Japan ensures a seamless transition for you through its comprehensive booking platform that allows you to schedule tours, attractions, activities, and generally make plans for a great holiday in Japan .
Activity Japan also offers a wealth of blogs for your convenience.You can learn about the best day trip from Tokyo ideas, what to do in terms of spiritual and cultural experiences , and everything else you might need to come to a decision of what to do on holiday in this beautiful country.If you don't have a clue what exactly you'd like to experience in Japan, our blogs offer many great suggestions, including watersports, horse trekking , hot air balloon rides , go-karting public street racing, deep-sea diving , blue cave explorations, and much more!
You can also rent Wifi and secure your rail passes such as Osaka amazing pass and Tokyo subway ticket on Activity Japan.A rail pass offers a convenient way to get around the country, and you can reserve passes through the website to take care of your transport needs.Additionally, stay connected with friends and family through WiFi rentals.
Learning a little Japanese can also go a long way in endearing visitors to the locals.The local people are reputably charming, polite, and adorably friendly, and learning a few basic phrases like hello, thank you, etc. is an excellent way to connect with them!
With Activity Japan by your side, you don't need much else to enjoy your trip to the country!
Not sure where to visit in Japan? Our Bucket List Pages offer great ideas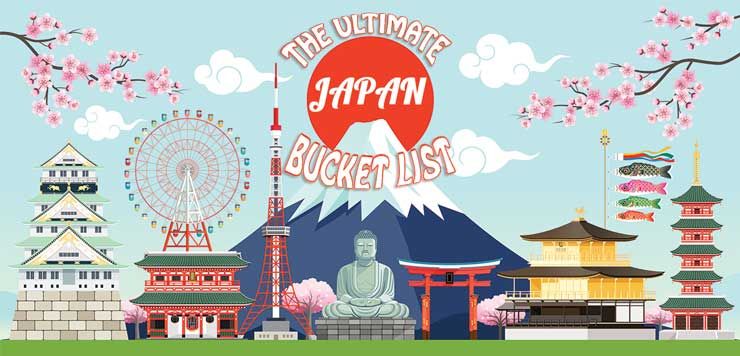 From technology paradises in Akihabara, Tokyo to oases of cherry blossoms and lavenders in Hokkaido, traveling to Japan comes with a range of unique and enthralling experiences.You're sure to appreciate the culture of maid cafes, tea ceremonies, geisha dinners, and watersports in idyllic seascapes! With a massive coverage of 15,000 activities all over Japan, we offer exceptional quantity and quality of activities, unlike anywhere else! Be sure to take a look at our bucket list pages for the full scoop!
Make lifelong friends and memories on an unforgettable experiential holiday
At Activity Japan, you're not just some other name on the list; you become part and parcel of a tight-knit family! The activities we provide usually stem from individuals and medium-size companies who pride themselves in offering an experiential holiday that's not just about exploring the country but making new friends as well!
Activity Japan offers COVID-safe holiday bucket lists in exclusive destinations around the country and leads others in terms of the number of activities and quality of service.Providing a special vacation tailored to meet your personalized needs, including online activities for those who are unable to If something fun, exciting, refreshing, or new, perhaps even old, is what you're looking for, search no further than Activity Japan. We'd love to show you a great time as we take you on a journey of discovery of the real Japan!