Recommended cruises in Tokyo Bay (with dinner) popularity ranking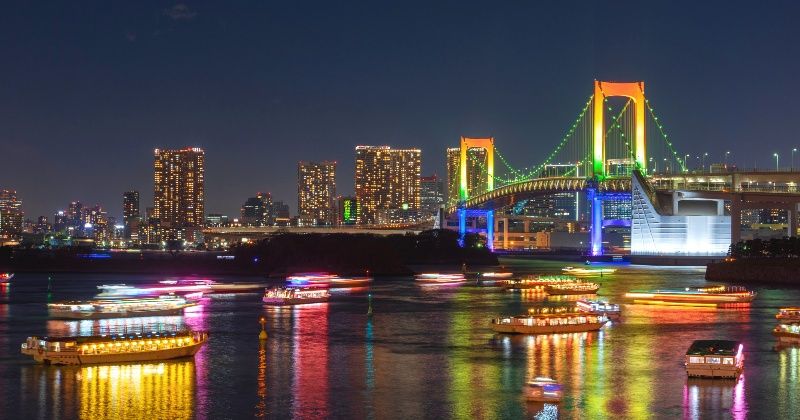 Activity Japan Editorial Department
Tokyo Bay tour the cruise cruising featured.
3,000 yen per hour for 2 or more people can great deals cruise cruising , in a carpool Easy reservation from 2 people Yakatabune experience and so on.
cruise cruising teeth Tokyo Tower, Tokyo Skytree®, Odaiba You can efficiently tour popular spots such as Tokyo Recommended for sightseeing you know!
Tokyo Bay Cruise: Can be chartered from 1 person / Nihonbashi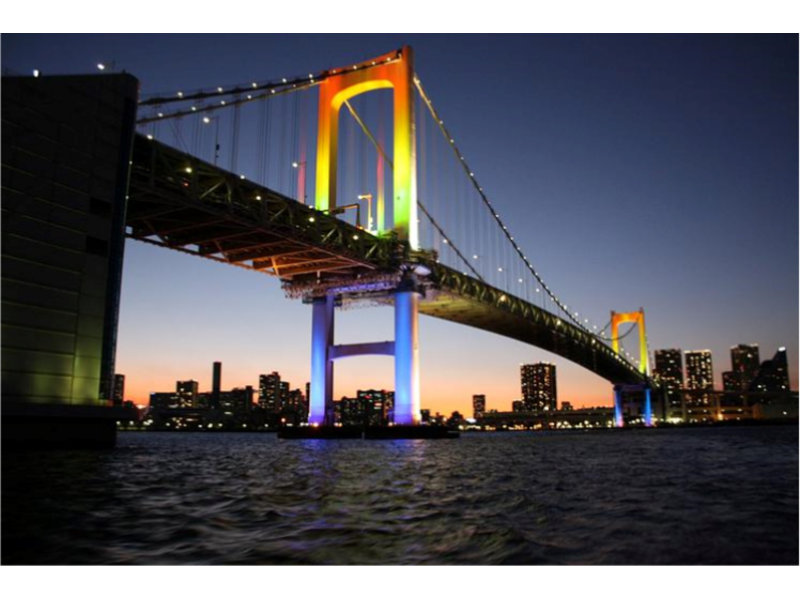 In the plan below "Nihonbashi Pier" at the foot of Nihonbashi from Down the Sumida River, the symbol of Tokyo, Rainbow Bridge, Odaiba, Toyosu , Tsukishima and other popular tourist spots of Chartered Night Cruise Cruising To do.
Time required about 90 minutes . Number of people that can be reserved A wide range of people from 1 to 44 people is attractive is.
It can be used for a variety of purposes, such as dates with important people, gatherings, and large parties!
Tokyo Bay Cruise: Charter from 2 people at a very low price / Haneda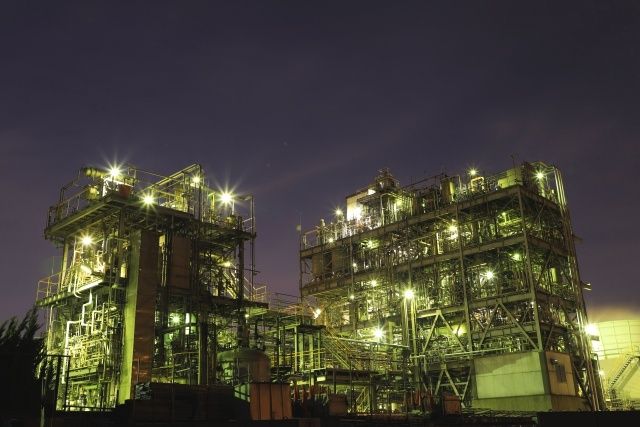 " I want to enjoy a Tokyo Bay cruise at a reasonable price The plan below is recommended for people.
Super cheap rate from 3,000 yen per hour However, what Charter a cruise on Tokyo Bay can.
Reservations are possible from 2 people or more .
Moreover Departure time can be consulted at any time within 24 hours So, it is sure to be useful in various scenes, such as dates and family rentals!
Sightseeing in Tokyo Bay during the day, and taking pictures of airplanes in the Haneda area. at night factory night view How you use it is up to you!
Tokyo Bay Cruise: Easy sightseeing at popular spots / 2 people ~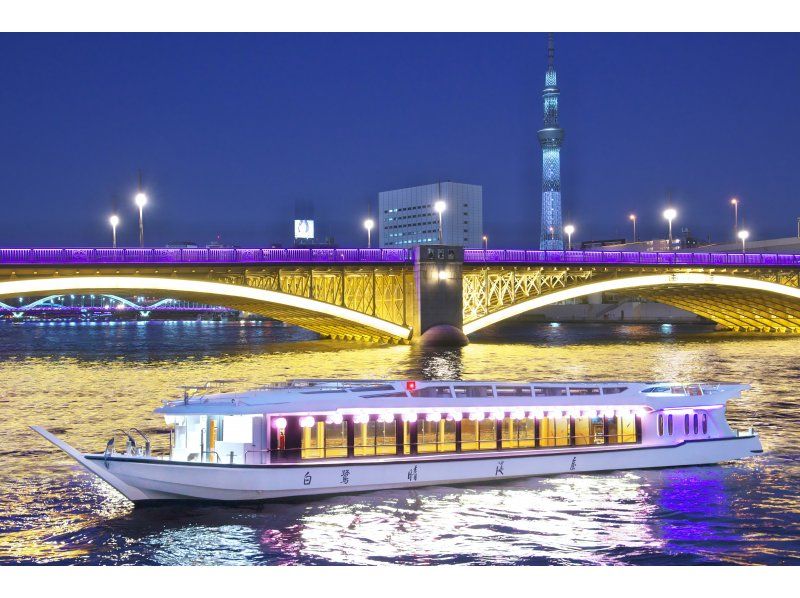 " I want to visit sightseeing spots in Tokyo at once is recommended when Shared Yakatabune experience for 2 or more people .
cruise cruising is the route of Tokyo Skytree®, Tokyo Tower, Odaiba, Rainbow Bridge, Sumida River Depending on the plan, you can efficiently visit sightseeing spots that represent Tokyo.
The meeting place for the houseboat Ryogoku ・ Harumi ・ Shinagawa ・ Asakusa area Because there are many places with good access such as Tokyo It's easy to go after sightseeing!
Houseboat also boasts sumptuous cuisine.
Depending on the plan, Freshly fried tempura, sashimi, Edomae sushi and all-you-can-drink course It is also attractive that you can enjoy not only the night view but also the food.
Tokyo Bay Cruise: Enjoy charter / 20 people ~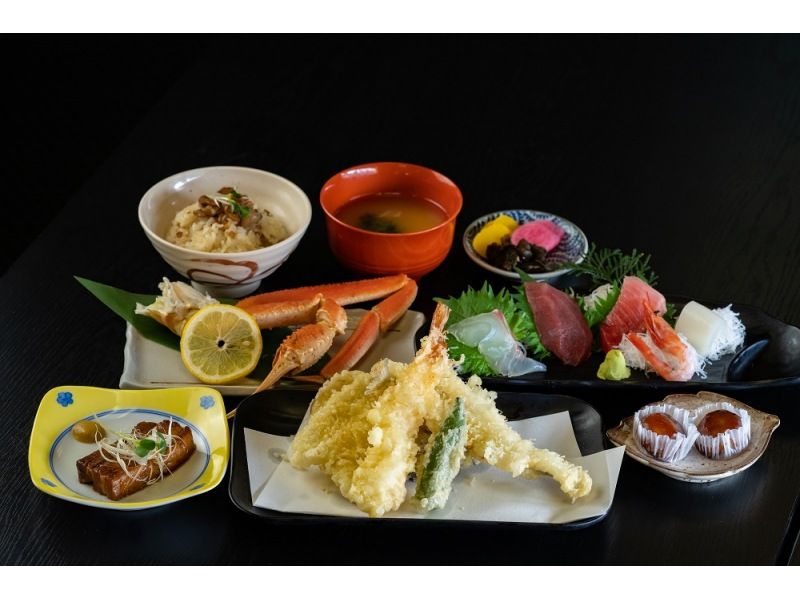 Below, Reservations possible from 20 people na Chartered houseboat cruise and cruising tour I'd like to introduce_______
The houseboat cruise/cruising route varies depending on the plan, Tour classic Tokyo sightseeing spots such as Tokyo Tower, TOKYO SKYTREE®, and Sumida River It will be a wonderful memory for you.
The meeting place for the yakatabune is the Umayabashi Bridge over the Sumida River. Asakusa , Shinagawa area . Good location, easy to access Tokyo Also recommended for sightseeing.
Dishes using seasonal ingredients are satisfying to eat ! Brighten up your happy time.
cooking is Authentic kaiseki meal with freshly fried tempura and fresh sashimi You can choose according to your budget and cost.
For those who want to stick to cooking Course with Edomae sushi and specially selected Japanese beef steak of.
There is no doubt that you will have a blast with authentic cuisine and a beautiful night view!
Ideal for company events, Christmas parties, and year-end and New Year drinking parties is!
Cruise Tokyo Bay at night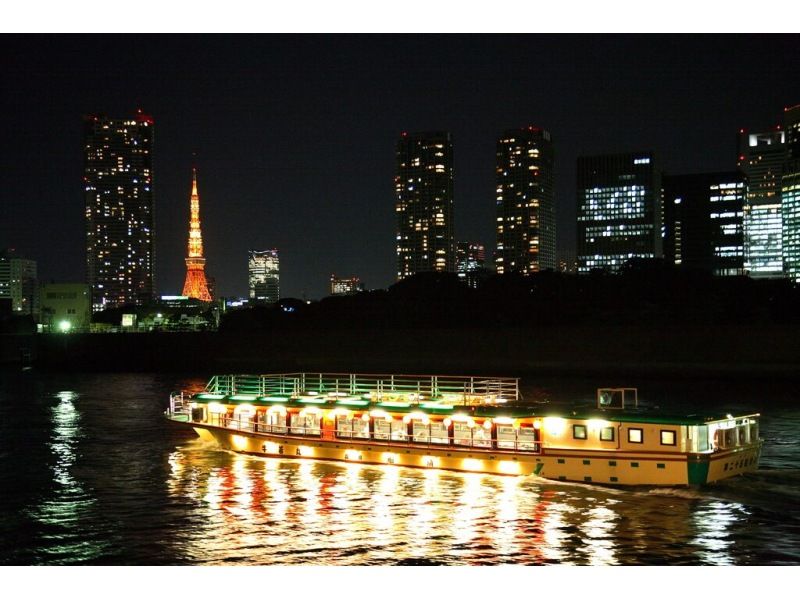 This time Cruise cruising in Tokyo Bay introduced.
Tokyo Skytree®, Tokyo Tower, Odaiba, Sumida River, etc. Cruises that allow you to tour popular spots in a short time are ideal for sightseeing !
Enjoy the beautiful night view of Tokyo and delicious food So it is also recommended for birthdays, anniversaries, and events!
*Information such as plans, fees, and introduced facilities is current as of November 2022.
Editorial department recommended feature articles