Top 10 most popular climbing gyms recommended for beginners in bouldering in Tokyo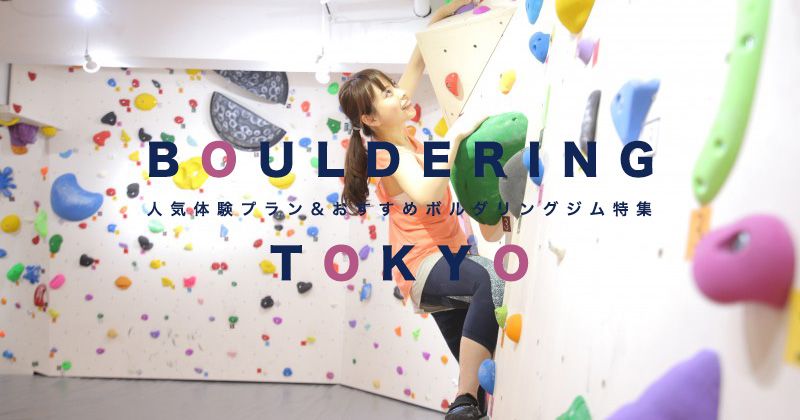 Activity Japan editorial department
On this page "Bouldering" held at a climbing gym in Tokyo We will feature a special feature on the experience school plan for beginners and inexperienced people.
Many plans that can be participated by one person can be enjoyed not only as a hobby after work, daily exercise and fitness, but also as a date or an indoor activity to participate with children.
It is expected that the popularity will increase further in the future due to the success of Japanese players. "Bouldering" near your home or workplace Let's get started.
Bouldering in Tokyo体験の予約参考データ
What is bouldering?
First of all," Bouldering I will briefly review the basic knowledge about ".
Bouldering is in-facility or outdoors Sports aimed at climbing artificially created walls (climbing walls) A kind of.
Randomly placed colorful stones called holds, using special shoes and non-slip chalk Climbing courses of various difficulty levels (grades) while hanging your hands and feet Aim for.
Its origin is derived from "rock climbing", which is also called "free climbing" or "sport climbing", and rules have been established. World competition is also held as a competition event It has been.
Free climbing competition
Bouldering
Taking advantage of the irregularly arranged holds on a 4 meter high wall Competition to grab the top hold with both hands within the time limit .. Even if you fall in the middle, you can try again as many times as you like within the time limit. It is sometimes referred to as "chess using the body" because it makes full use of the brain such as route selection as well as physical ability.
Lead climbing
Attach a rope carabiner to the wall surface where the hold is set at a position that is more difficult than bouldering. Competition to compete how far you can climb within the time limit .. The esoteric course, which can reach a height of 15 meters or more, is a difficult free climbing event with few athletes who complete the climb because the competition ends once it falls.
Speed climbing
Climb the wall surface with a height of 15 meters and an inclination angle of 5 ° in the previous section, where the hold position was determined. A competition to compete for the speed of touching the goal panel .. The main rule is a one-on-one battle format, and it is a climbing competition that is attractive for its easy-to-understand rules and the sense of speed of climbing several meters per second.
Must-see for beginners! How to start bouldering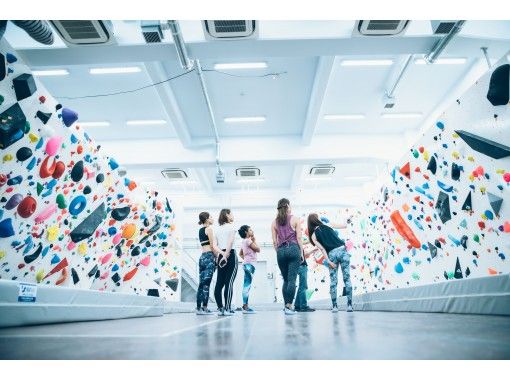 " I want to try bouldering, but how do I get started? I think many people are wondering.
The image that the hurdle to start seems to be high tends to come first, but men and women of all ages from children to adults as well as beginners The appeal of bouldering is that anyone can easily get started But there is also.
Below, we will summarize the flow until a complete beginner tries bouldering for the first time, and basic knowledge such as necessary tools and belongings.
Book a bouldering gym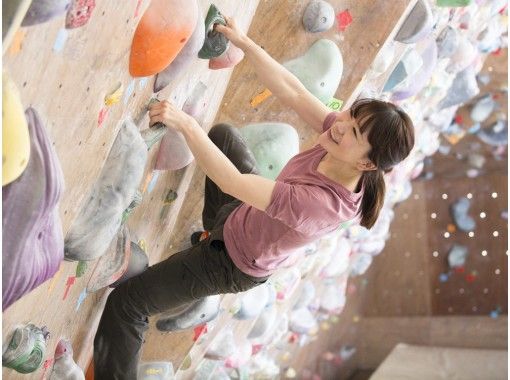 First of all, from the range of daily activities such as near your home or near your workplace, which is convenient for returning from work Find an easily accessible bouldering gym and book in advance Let's take.
When using the bouldering gym for the first time, mainly Admission fee, initial registration fee, facility usage fee, rental fee of tools necessary for bouldering, etc. will be charged Is common.
After becoming a member, mainly I go for an hourly rate from 1 hour You will be able to improve your skills while receiving guidance and lectures such as the basics of climbing from an instructor. (Some training fees may be charged)
Bouldering experience plan near the nearest station
What to bring and tools for bouldering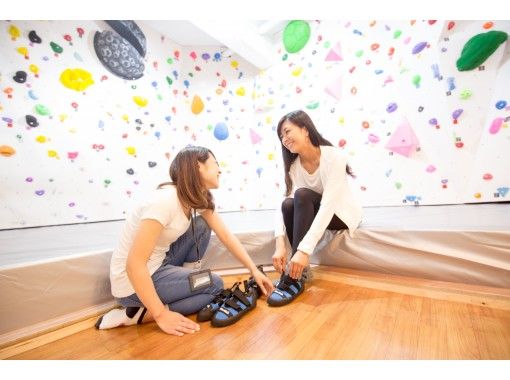 For bouldering experiences, such as contractile training wear Easy-to-move clothes / socks and preparations necessary for exercising such as drinks and towels Let's participate.
Specialized such as "shoes / shoes" for bouldering and "chalk (chalk bag)" used as anti-slip All tools can be rented at the gym So, if you are new to the event, you can basically participate empty-handed.
If you are considering purchasing bouldering goods, it may be a good idea to consult with the gym staff you plan to attend to introduce recommended goods.
無料講習付きのBouldering体験プラン
Bouldering rules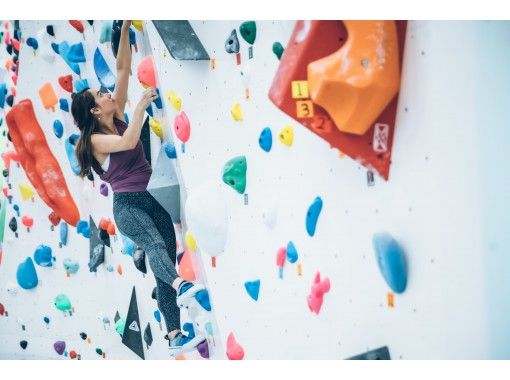 The same shape, color, or number was written Climb the wall from the start point to the goal point while grasping the hold Is the basic rule of bouldering.
Generally, "color", "shape", "number", etc. Grade (difficulty) is set for each type of hold We will challenge according to the level of the participants.
Climb the course " Sense of accomplishment You can improve your skills and challenge even more difficult courses. Game quality Is an attractive sport.
One day bouldering experience plan without worrying about time
Bouldering etiquette and precautions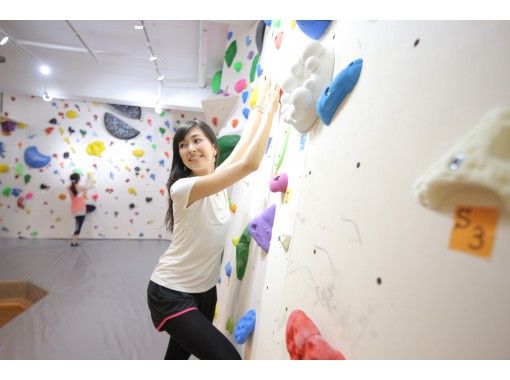 Bouldering is designed to be safe and enjoyable without injury or accidents. Two basic manners and precautions there is.
The first point is Do not climb on the mat except during bouldering matter.
If you are sitting or resting on the mat, people may fall from the wall, which is dangerous, so be sure to get out of the mat after playing.
The second point is Do not climb one wall with more than one person matter.
It is very dangerous if you put your hands or feet on the same hold or the positions where you fall are the same, so be sure to enjoy it alone against one wall.
In addition to the above, it was decided for each gym Bouldering safely by observing manners and precautions Please enjoy!
Plan of the largest bouldering gym in Shinjuku
Top 10 most popular bouldering experience plans in Tokyo
Below, "Activity Japan" based on the latest reservation data Top 10 most popular bouldering experience plans in Tokyo I will introduce.
Plans where initial membership registration and facility usage fees are discounted, student discounts, ladies' discount plans, etc. Many bouldering experience plans that can be booked at a low price I'm ranked in.
Please use it for comparison and examination of plan selection by referring to information such as experience fee (price) and plan contents, reviews and word-of-mouth experiences from users who actually used it.
Recommended bouldering gym / climbing gym / facility information in Tokyo
Finally, "Activity Japan is currently accepting advance reservations online. Recommended bouldering gym / shop / facility information in Tokyo Will be shown for each area.
You can check the list of handling experience plans, including basic store information such as address / location, business hours, and regular holidays, from the shop link below.
After looking for a bouldering gym, climbing gym, or facility near your home or workplace, feel free to join the one-day experience school and experience the charm of bouldering.
Bouldering gym / climbing gym around Shinjuku / Yoyogi
Bouldering gym / climbing gym around Ikebukuro
Bouldering gym / climbing gym around Itabashi-ku, Kita-ku, Arakawa-ku
Bouldering gym / climbing gym around Akihabara / Kanda / Suidobashi
*The information in this article is current as of March 2023.
Editorial department recommended feature articles