プランID:01940 Brought by:​ ​​ ​Okhotsk Shizendo (Okhotsk Jinendo)
[Hokkaido Abashiri] winter of Abashiri-day enjoy plan (3 plan set) - Choices tour of Shizendo! ~
12,000yen~​ ​(tax included)
Fee per adult
Plan ID:

01940
Hokkaido / Abashiri, Kitami, Shiretoko
Snowshoe
Smelt fishing
Trekking (climbing / hiking)
Empty-handed OK
Transfer Yes
With snack
With drink
1 person participation Allowed
Eco-tour
Rain departs Allowed
Children can join
Active refreshing
Nature fullness relaxing school
Families enjoying family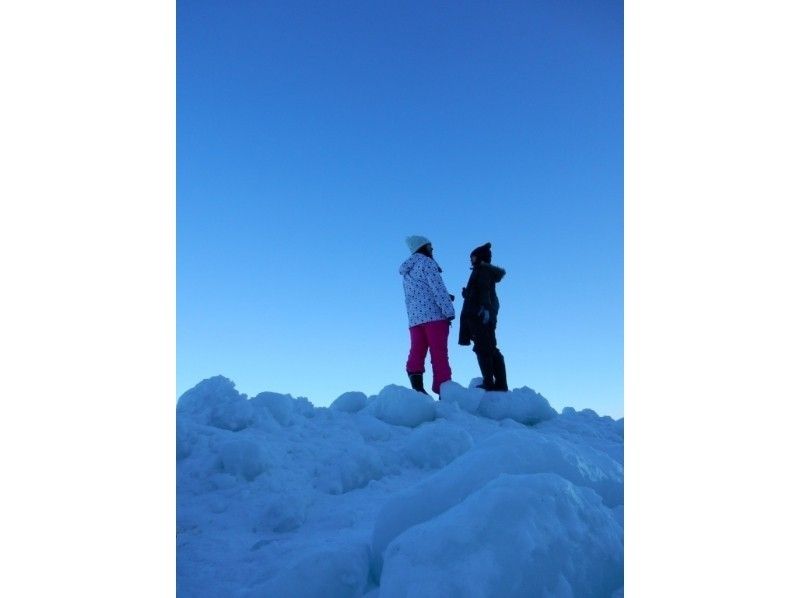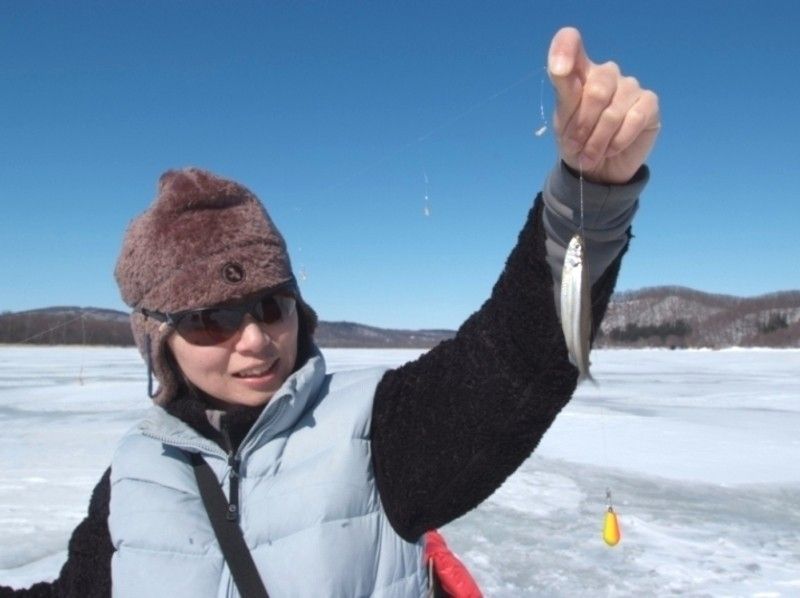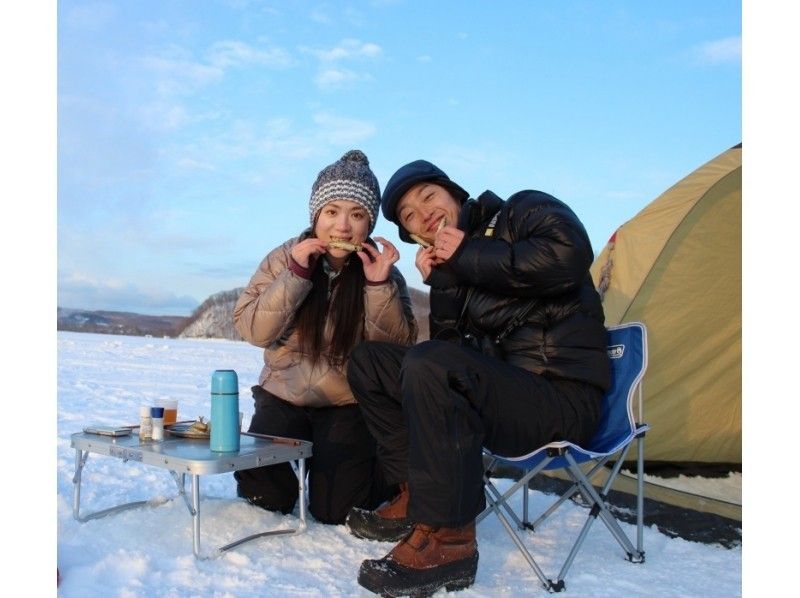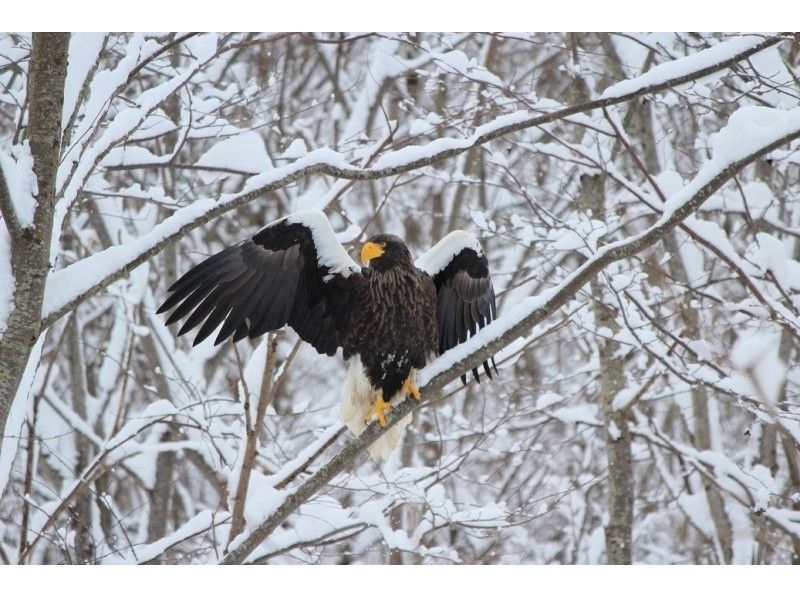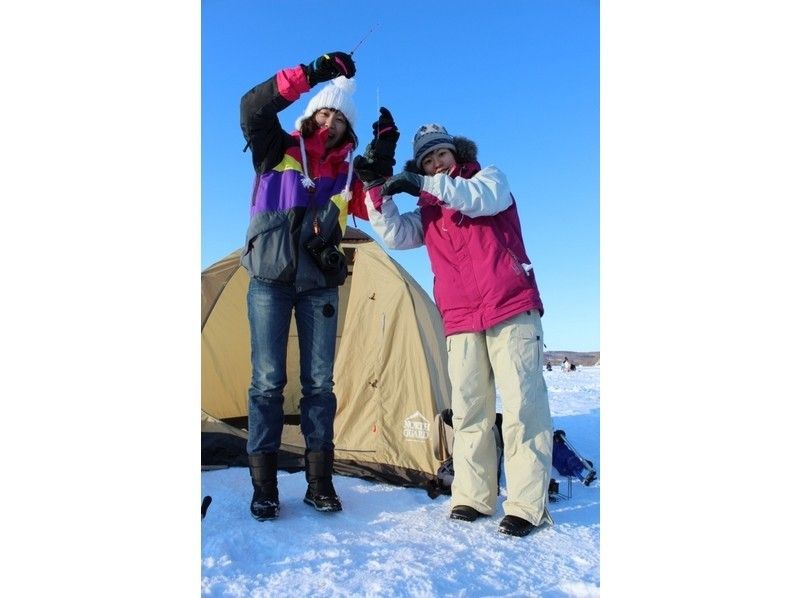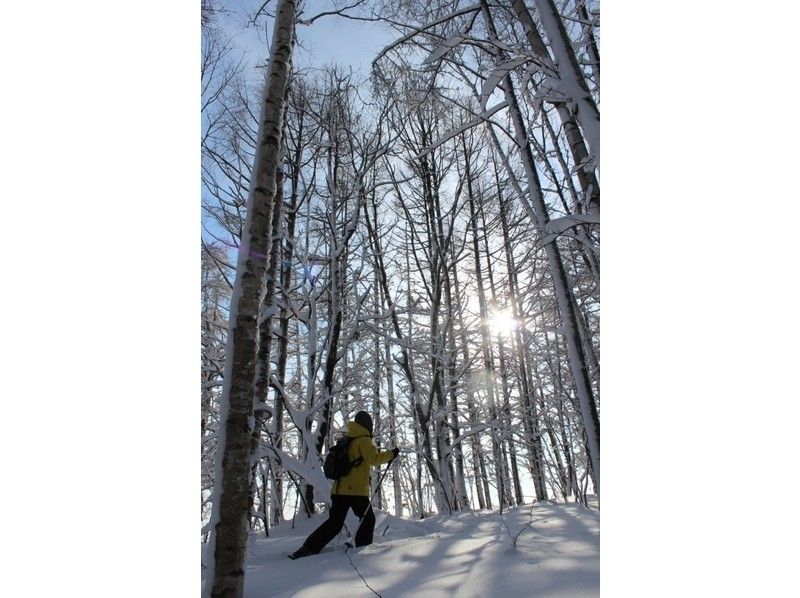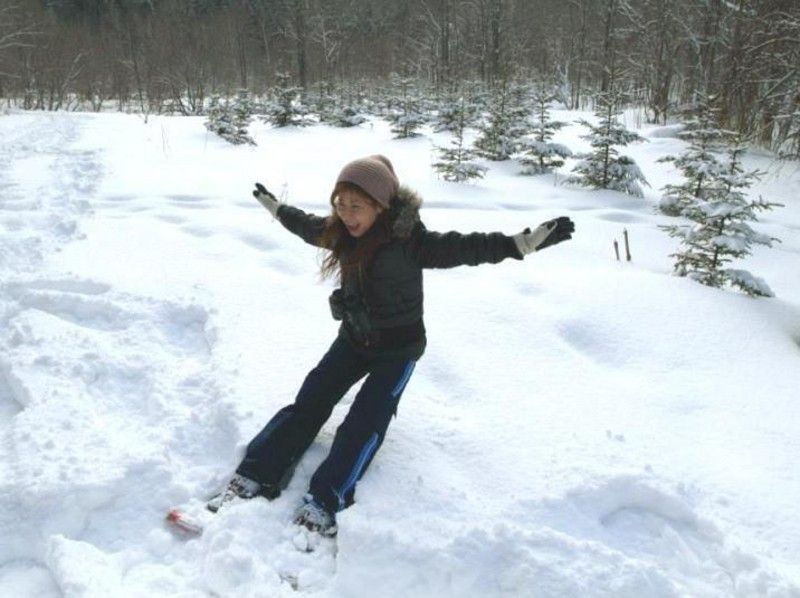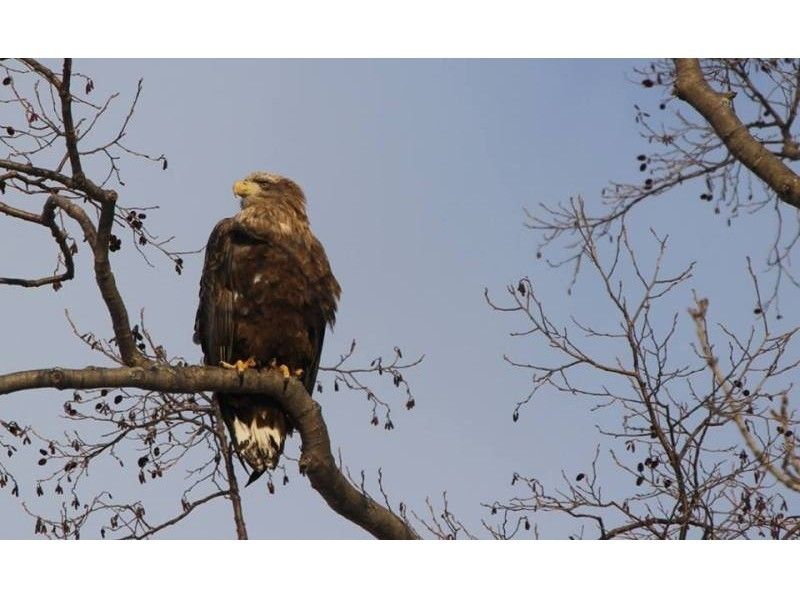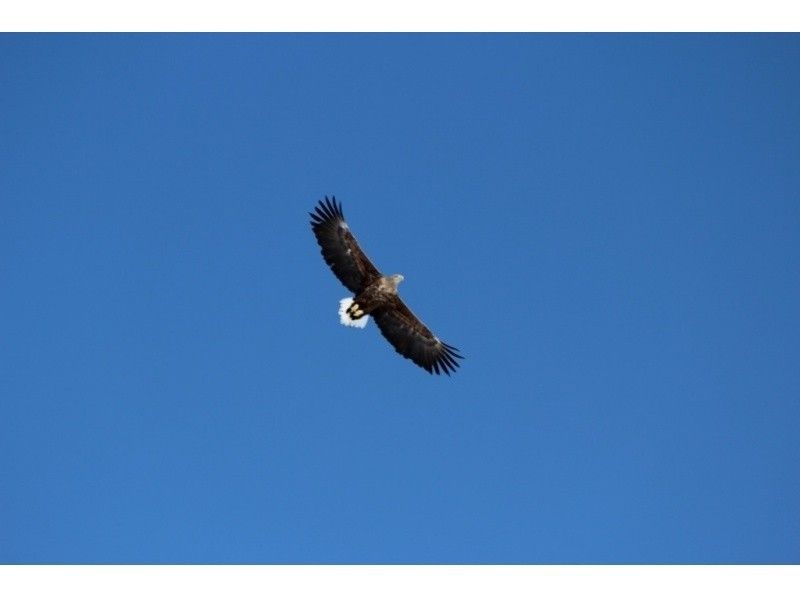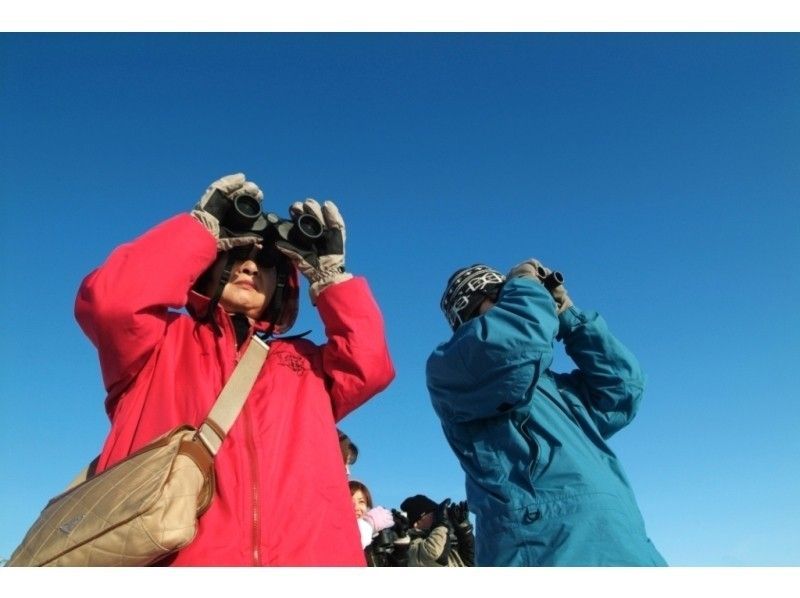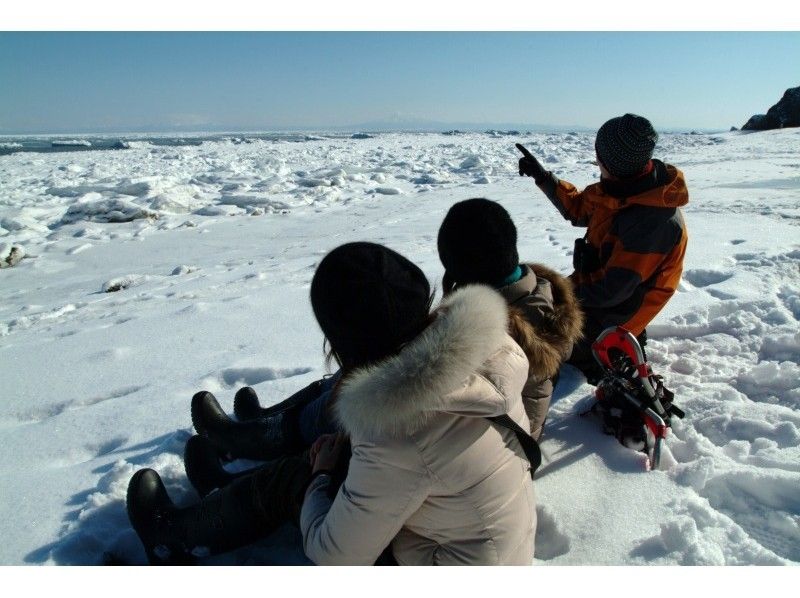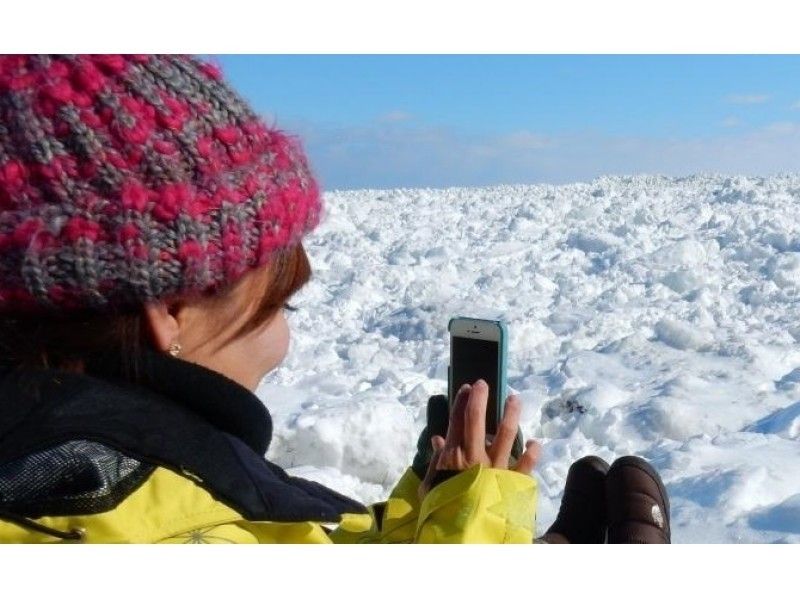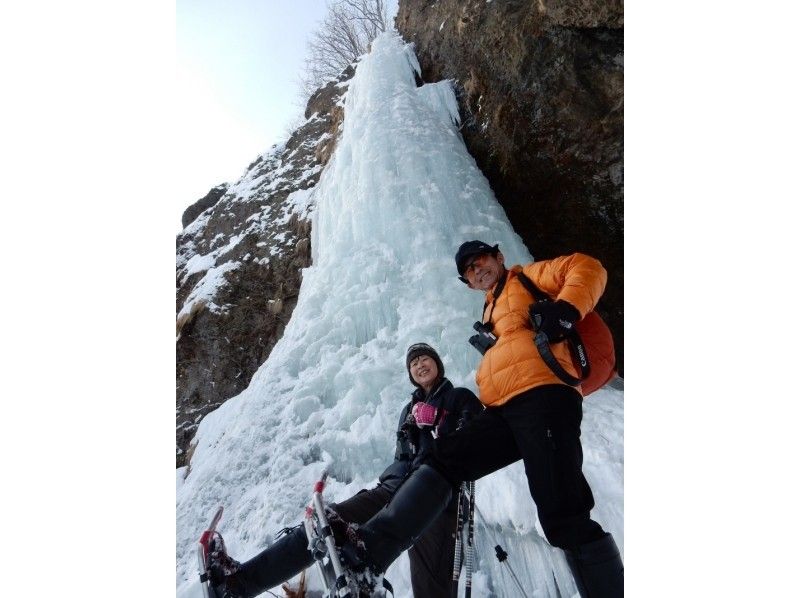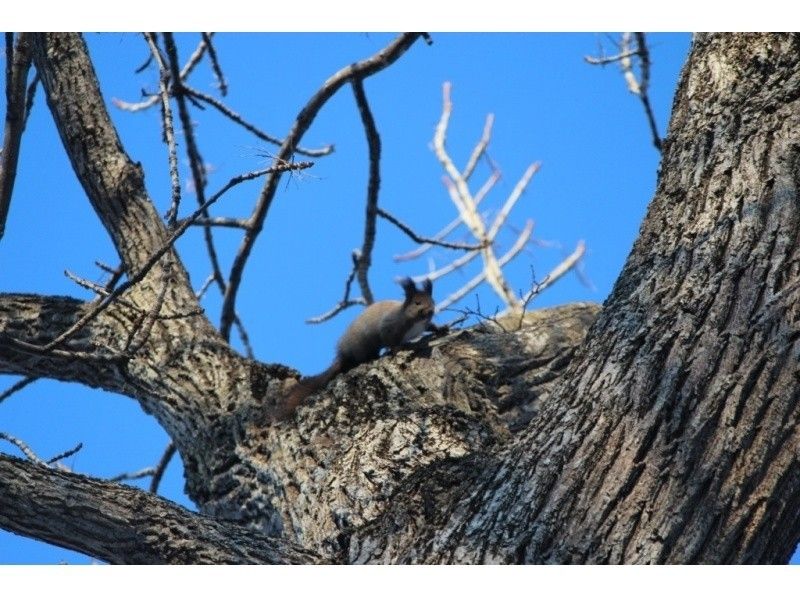 Starting time

08:30

Participating age

10 years old ~

Time required

On the day more than 6 hours

Schedule1月上旬~3月中旬 ※積雪等で期間が短くなる場合があります
Assemble point Look in GoogleMap
There are no story stories of this plan yet
Description​ ​
Snowshoe trekking in half a day. For the dynamic ice waterfall and the season, we will show you the course that spreads ice in front of you. For a further half day, "Washiwa Watching" "Lake Abashiri Lake Wakasagi Fishing Experience". Lunch will be transferred to Abashiri Dining Area (We also introduce the recommended shops according to your wishes) It is a recommended 1-day plan that you can enjoy Hokkaido in winter, where you can enjoy it freely by yourself or a group.
Winter of Abashiri outdoor experience this in perfect! ?
Plan summarizes the three to one. 1 day immersed in nature, you can enjoy! Let's enjoy the winter of Abashiri!
Drift ice, ice fishing, eagle observation.
Hokkaido unique, Okhotsk unique, packed with winter unique impressive experience!
The season also drift ice experience.
The snowshoe trekking in the season and walk the coast to berthing of the ice floe. Superb view breathtaking is, of course, the touching or riding on the ice floe, which was launched on the basis of the land of the guide's instructions, is a tour that is felt body full of drift ice.
Attractions of the plan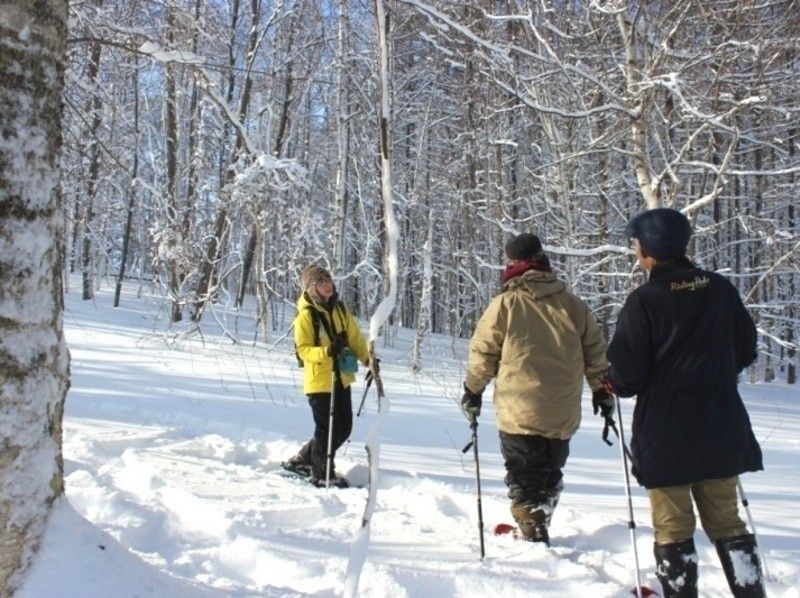 Let's enjoy a leisurely! The snowshoe trekking, while exchanging the nature of the commentary of Okhotsk, and walk leisurely.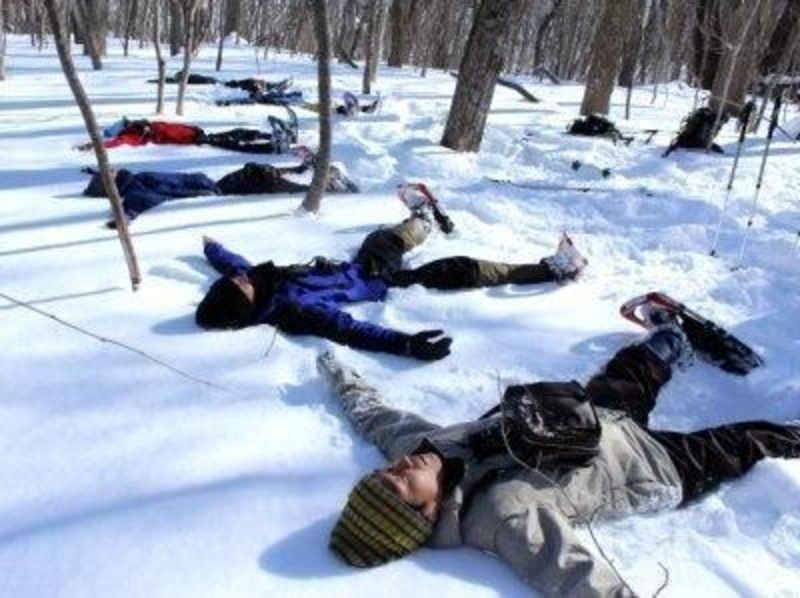 Let's experience! Let's feel the winter of Hokkaido in the eyes full body.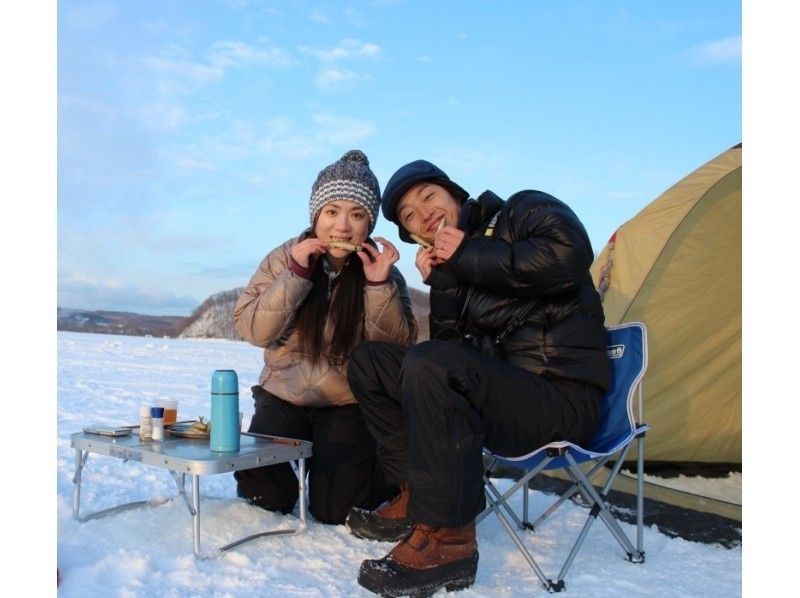 Delicious taste You will on the spot the fish caught in the smelt fishing.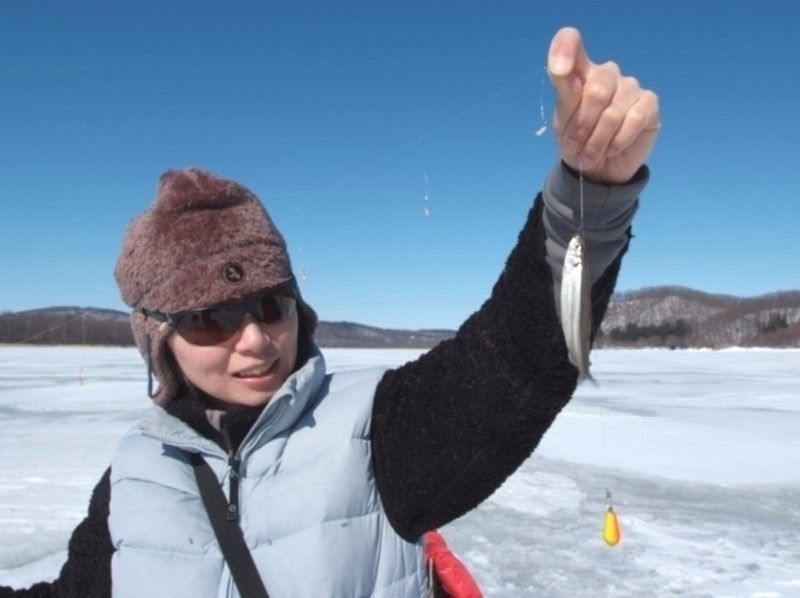 Winter fun play is packed!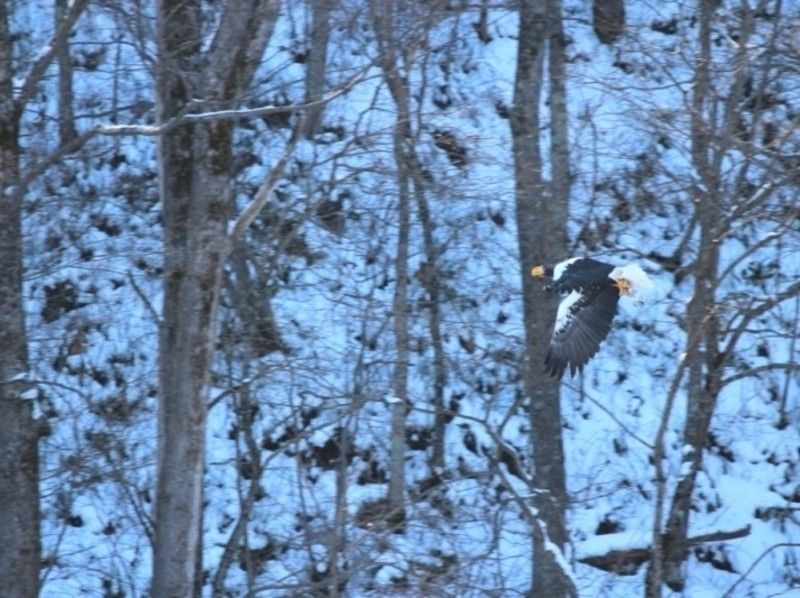 Discover the creatures of winter unique!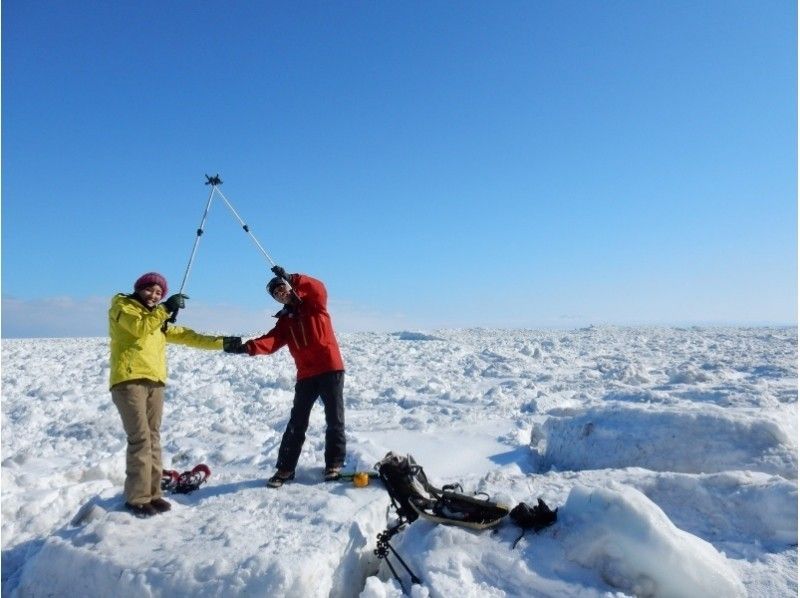 Discover the superb view of the winter unique!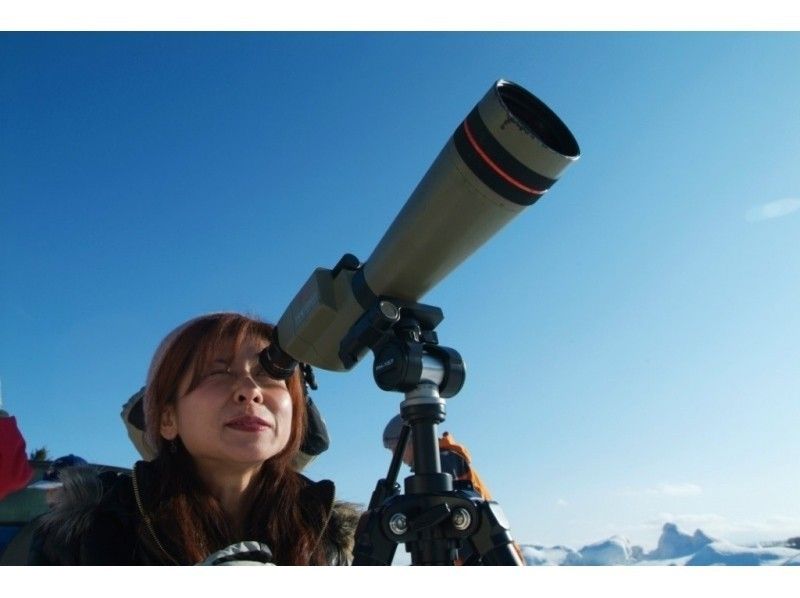 Challenge also for the first time of the experience!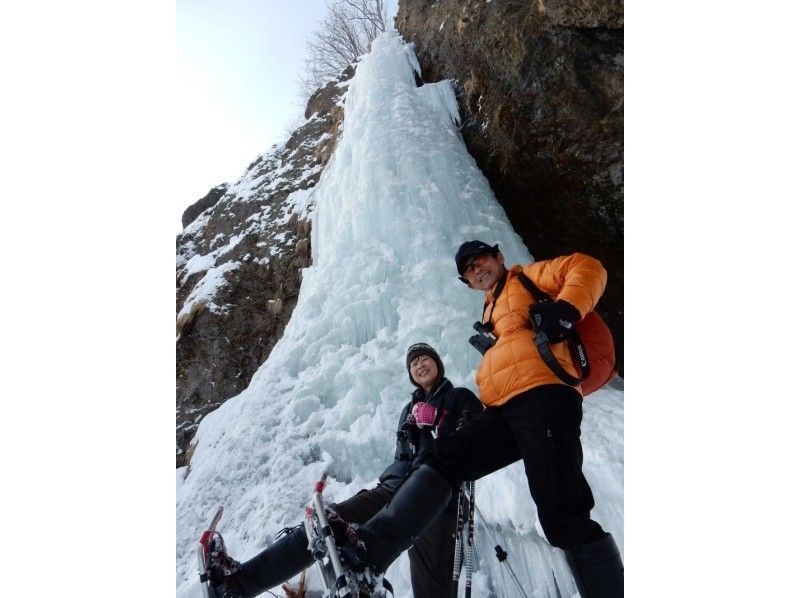 Please enjoy one day.
Information
Minimum number of people
1 person
Number of people who can book
1 to 10 people
Schedule
1月上旬~3月中旬 ※積雪等で期間が短くなる場合があります
Assemble time
8:30頃
※ time required: Contains about 8 hours ※ lunch break time
Assemble point
網走市内(ほぼ全域)のご宿泊先へ送迎いたします。お泊りの宿がお決まりでしたら、ご予約時にお伝えください。
· Transferable area / Road station Otora Terminal, JR Abashiri Station, Hotel on the shore of Abashiri Lake, hotels around JR Abashiri Station, hotels in Abashiri center, etc.
· No pick-up area / Abashiri Ubara station, Kitahama area, Meuura area etc.
Reservation deadline
The day before, until 5 PM
Regarding advance preparation
About clothings and must-bring items
▼ warm clothes as much as possible
- Cold weather, outer with waterproof
Fleece, inner, such as tights
Waterproof of some gloves
· Ear hide hat
·Cairo
About rental items
- Free rentals / snowshoes, binoculars, smelt fishing paraphernalia, boots
• In advance reservation, winter wear (top and bottom set 500 yen) There rental.
Facility information
Changing room
toilet
shower
Hot spring
Locker
Hairdryer
Parking Lot
convenience store
Supermarket
Access and map
Location
Abashiri, Hokkaido
---
time schedule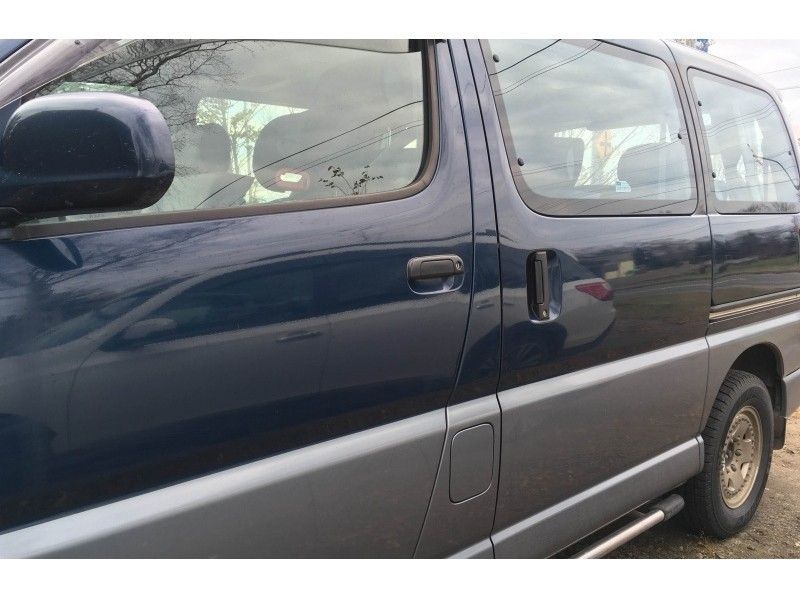 08: 30
Assemble
Abashiri city because it will transfer to (almost all) of the accommodation,
Please tell your stay in the inn at the time of reservation.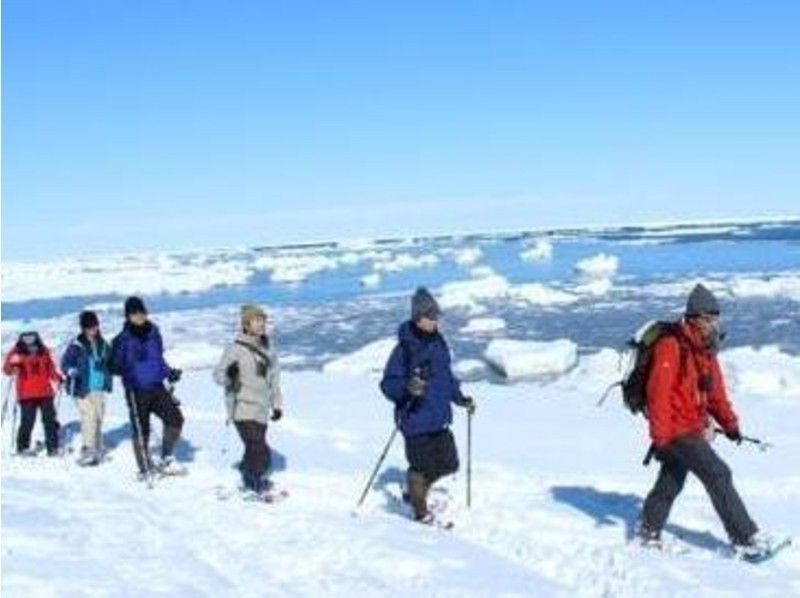 09: 00
スノーシュートレッキング
Morning and afternoon of the program there is a possibility to change places.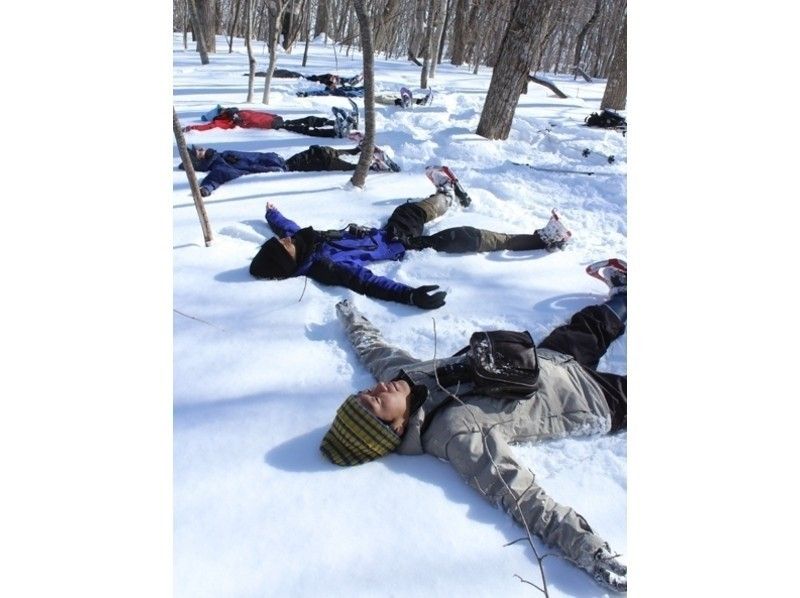 11: 30
Lunch
According to your preferences, pick-up to the dining area of ​​Abashiri.
We also introduce the shop recommended.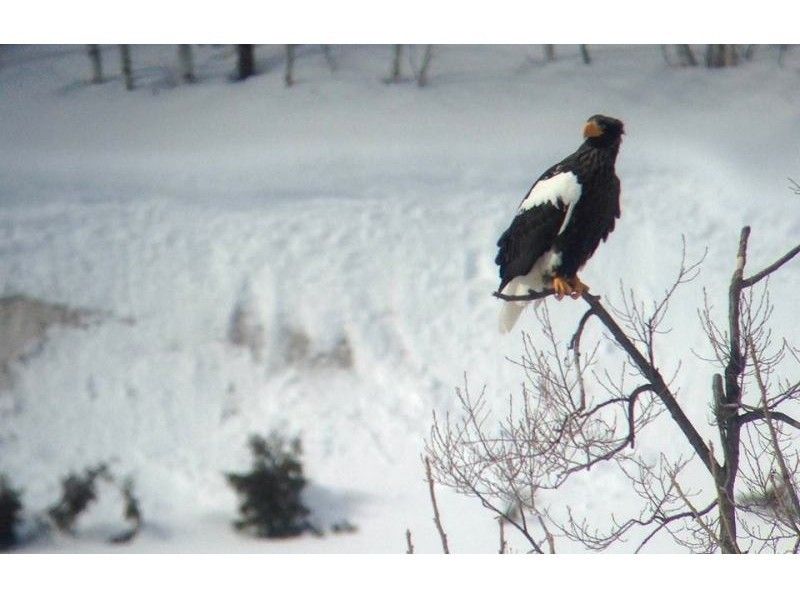 12:30
ワシわしウォッチング
National natural monument Steller's sea eagle, looking for in the guide of the car white-tailed sea eagle, and observe.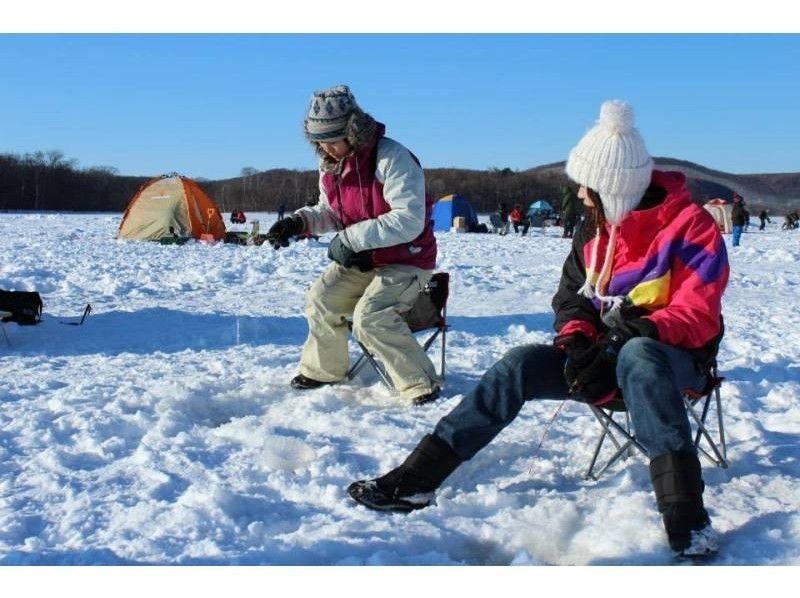 14: 30
網走湖ワカサギ釣り体験
Smelt fishing winter of popular experience!
Fished was with fried tempura is also exceptional.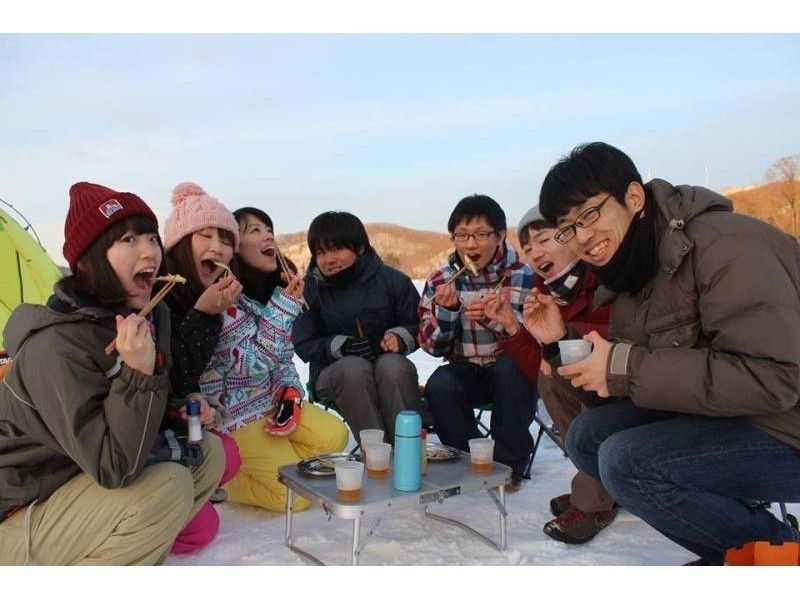 16: 30
網走のホテル 解散
It was one day cheers for good work!
---
Price
Basic charge
| | |
| --- | --- |
| Adult / per person 12,000yen | More than junior high school students |
| Elementary school grade senior year / person 8,500yen | ツアー参加条件/小学生高学年以上 |
※Prices including all taxes.
※The above is the basic charge.
※Prices may vary depending on the schedule, so please see the price list displayed after selecting the schedule.
| | |
| --- | --- |
| Included in price | Guide fees, insurance premiums, recreational fee, fishing paraphernalia rental fee, tempura fee, snowshoeing & binoculars rental fee, pick-up service |
| Those not included in the price | Lunch |
---
About payment / cancellation
| | |
| --- | --- |
| About payment | On the day of payment in cash at the local |
| Payment method | The payment method specified by the operator. |
| About cancellation fee | ・6~2日前:参加料金の20% ・前日:参加料金の50% ・当日:参加料金の全額 |
| Cancellation by operators. | - There are times when it becomes a tour canceled due to stormy weather. |
Other
Matters require attention
・ツアー参加条件/小学生高学年以上
· If you are pregnant, your participation been drinking are not accepted there is also a danger of falling on ice
- Since is a natural phenomenon, or has collapsed part of the ice 瀑 by time, it may not drift ice is seen. Please note.
• When it is determined that the danger by the weather conditions there is also to be a course change and stop in the middle.
- Boots we have free rent. Please let us know the size of the shoes when you apply.
Other notices
- Please inform shuttle destination at the time of booking.
- Morning and afternoon of the tour order is subject to change by the day.
Everyone's experiences
No reviews yet
12,000円~(税込)
Fee per adult
Included in price
Guide fees, insurance premiums, recreational fee, fishing paraphernalia rental fee, tempura fee, snowshoeing & binoculars rental fee, pick-up service
When you book this plan 111 pt I will save it!
| | |
| --- | --- |
| | Starting time 08:30 |
| | Participating age10 years old ~ |
| | Time required On the day more than 6 hours |
| | Schedule1月上旬~3月中旬 ※積雪等で期間が短くなる場合があります |
| | Assemble point Look in GoogleMap |