[Hokkaido Shiretoko] summer program the most popular! Stroll through the forest of the Shiretoko Five Lakes guide tour - World Natural Heritage Shiretoko -
プランID:08485 提供:Okhotsk Shizendo (Okhotsk Jinendo)
5,000yen~​ ​(tax included)
大人1人あたりの料金
プランID :

08485
Hokkaido / Abashiri, Kitami, Shiretoko
Trekking (climbing / hiking)
Transfer Yes
1 person participation Allowed
エコツアー
Rain departs Allowed
子供参加可
アクティブ爽快
自然満喫リラックス派
ファミリーで楽しむ派
Starting time

08:30

10:00

13:30

15:00

Participating age

6 才~

Time required

2-3 hours

ScheduleMay 10 - October 31
Assemble point Look in GoogleMap
Description​ ​
Shiretoko is a representative tourist destination in Shiretoko and you want to walk on foot. Guides with certified qualifications will guide you about 3 km of course with low altitude difference slowly. Watching the traces of animals and walking while feeling the rich nature of Shiretoko. The lake surrounded by virgin forests is a very quiet and attractive field.
Stroll the World Natural Heritage Shiretoko of charm has been condensed and tight!
Scenic spots representing the Shiretoko World Natural Heritage Site, Shiretoko Five Lakes. And five of the lake, you can enjoy the landscape that has remained quiet while shooting a forest and the Shiretoko mountain around on the surface of the lake. Or look at the animals of the traces, stroll while feeling the rich nature of Shiretoko. Lake surrounded by virgin forest is a very quiet and charming field.
---
Attractions of the plan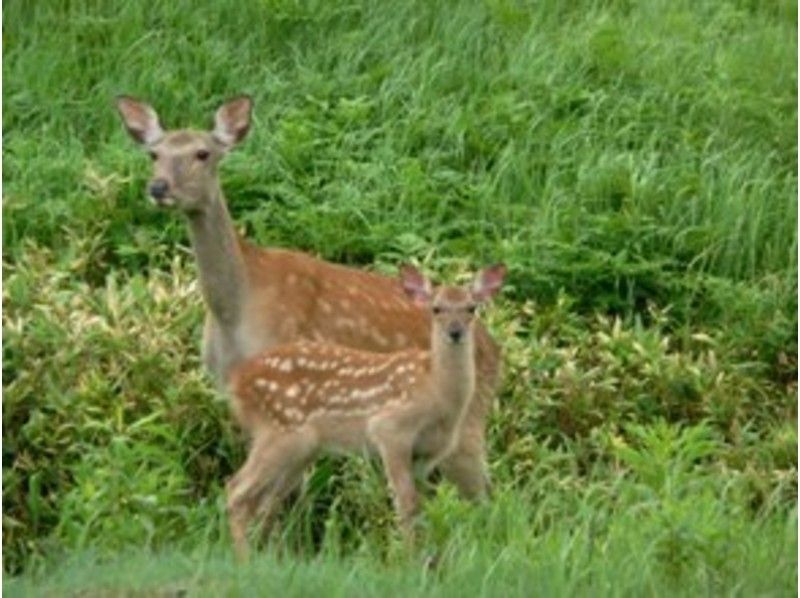 Shiretoko is a treasure house of wild animals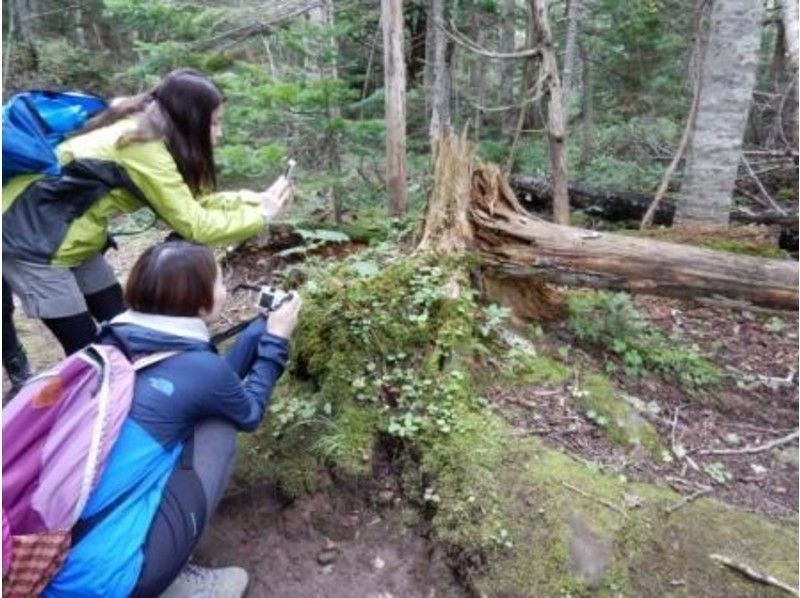 Let's enjoy while leisurely taking photos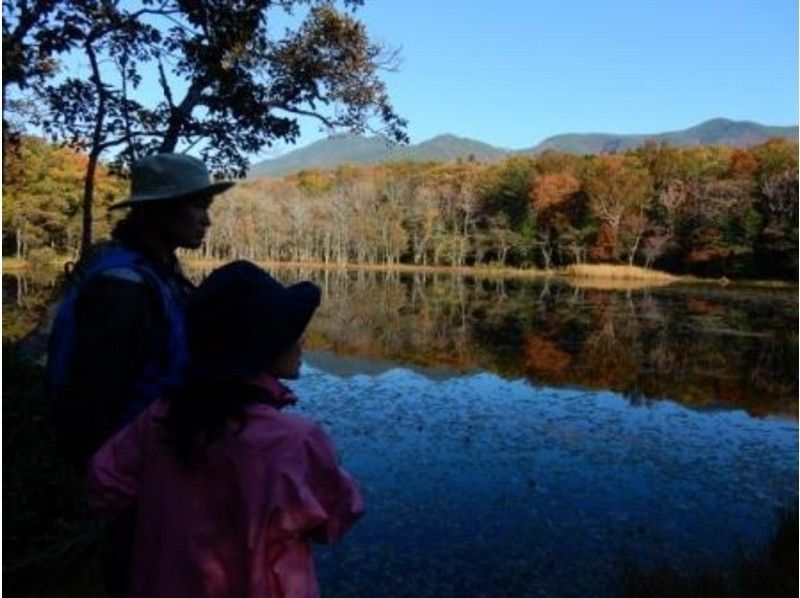 Beautiful and majestic scenery is waiting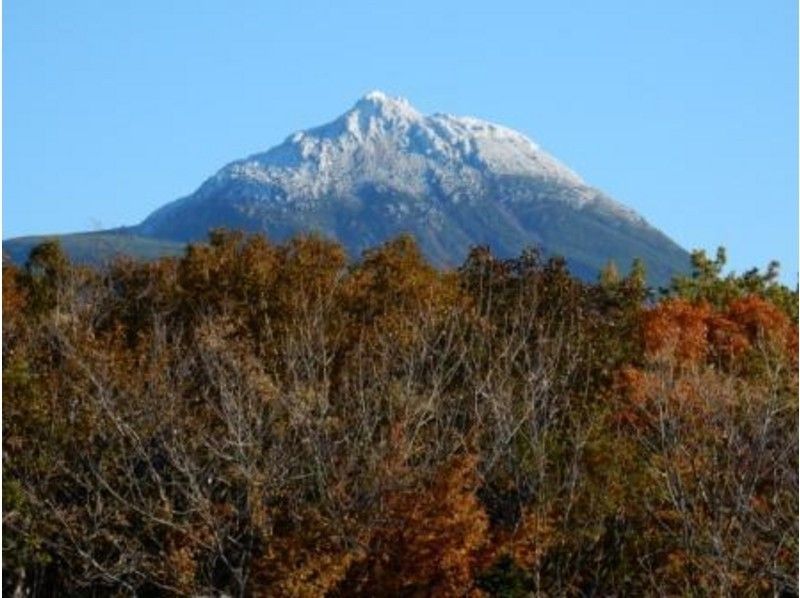 There is a splendor of the season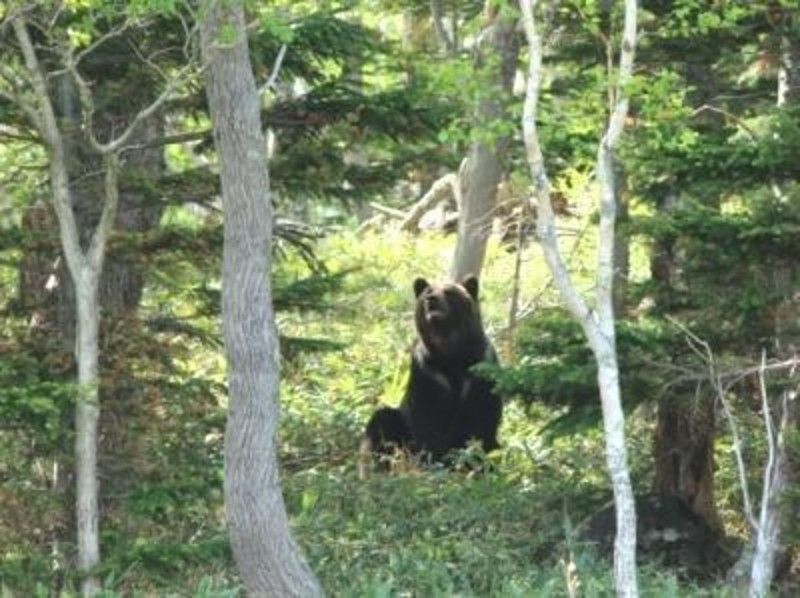 Walk through the forest that dwells brown bear
---
Information
Minimum number of people
1 人
Number of people who can book
1人〜10人
Schedule
May 10 - October 31
Assemble time
<Morning>
① Start around 8: 30 ~ 9: 30
② Start around 10: 00 ~ 10: 30

<Afternoon>
③ Start around 13: 00 ~ 14: 30
④ Start around 15: 00 ~ 15: 30 ④ ④ from 5/10 to 7/31
Assemble point
It is also possible to transfer to the accommodation within the shrine (Shiretoko Goko Field House) or Shiretoko Utoro area. I will be picking you 40 minutes before the start.
Reservation deadline
The day before, until 5 PM
---
Regarding advance preparation
| | |
| --- | --- |
| About clothings and must-bring items | Easy to move clothes, comfortable shoes, a hat, drink |
| About rental items | Rainy day, there rental of boots (free) and rainwear (500 yen). Hope of person size (○○ cm, female M size, etc.), please fill out the form apply for. |
---
Facility information
Changing room
toilet
shower
Hot spring
Locker
Hairdryer
Parking Lot
コンビニ
スーパー
---
Access and map
How to reach by car
About 15 minutes from Memanbetsu Airport
---
Price list
Basic charge
| | |
| --- | --- |
| Adult / person 5,000yen | More than junior high school students |
| Child / person 3,000yen | Elementary school or less |
※Prices including all taxes.
※上記は基本料金になります。
※日程によって料金が異なる場合がございますので、日程を選択した後に表示される料金表をご覧ください。
---
---
お支払い・キャンセルに関して
About payment
On the day of payment in cash at the local
Payment method
The payment method specified by the operator.
About cancellation fee
6-2 days before: 20% of the participation fee
The day before: 50% of the participation fee
On the day: the full amount of the participation fee
Cancellation by operators.
In case of stormy we have a possibility of cancellation. We will contact you promptly as soon as we decide to cancel. (In case of cancellation, no fee will be charged)
---
Other
Matters require attention
※ period of May 10 to July 31, 2008 (brown bear activity period), Shiretoko Five Lakes will be able to walk on the ground promenade only guide tours to discount rate of Nature guide with certification.
- Start time, please feel free to contact us any time other than the above hours
· It will be carried out even in the rain unless it is stormy
· In case of brown beach closing due to bear appearing or snowing, there is a case to guide another field
Other notices
- We will transfer to the accommodation of the Shiretoko Utoro in the district. The day before, we will let you know the pick-up time. Pick-up is scheduled for 40 minutes before the start.
- Utoro from the case of a pick-up area required time will be about four hours.
みんなの体験談
ただ歩くだけなら90分の所、知床の自然、ヒグマをはじめ生き物の事、植物の事色々教えてもらいながらの楽しい探索でした❗
この物凄い自然を残して行くためにどうしたらいいのか考えさせられました❗
また都会生活で疲れた時は癒されに行きたいです。
参加日: 2017 年 08 月
Trekking (climbing / hiking)
たまたま夏日のような暑さが続き、雪が融けたため、ゴールデンウィークに五湖を廻れました。ガイドの方から、前日に明日から歩けるようになるとお電話を頂き、大喜びで参加しました。
天気がよく、歩くのにちょうどいい爽やかな気温。
ガイドの方が用意して下さった双眼鏡でバードウォッチングをしながら、ゆっくり歩いて、熊の爪あとや鹿や狐の足跡など教えて頂いたり、水芭蕉や湖の写真を取ったりと満喫しつくしました。
ガイドをつけない方もいましたが、やはり色々説明して頂くと景色の見方、見え方も変わってきますし、倍楽しめたと思います。
また、違う季節に行ってみたいです。
参加日: 2017 年 05 月
Trekking (climbing / hiking)
9月23日 あいにくの小雨でしたが、8:30コースに参加いたしました。ガイド担当は:梅林歌奈子様でした。雨の中のトレッキングだったので、レインウェアー・長靴等もご用意されていて持っていない方には大変助かったようです。時間的にはゆっくりと3kmのコースをヒグマに遭遇することなく有意義に過ごすことが出来ました。倒木に種が落ち成長していく過程は大変厳しい自然の中たくましさを感じました。
参加日: 2016 年 09 月
Trekking (climbing / hiking)
先日は大変お世話になりました。晴天にも恵まれ、梅林さんのわかりやすく楽しいガイドのおかげであっという間の3時間でしたし、知床の大自然の魅力を堪能出来ました。違う季節にもまた訪ねてみたいと思います。有難うございました!
参加日: 2016 年 08 月
Trekking (climbing / hiking)
5,000円~(税込)
大人 1 人 あたりの料金
Included in price
Guide fees, insurance premiums
| | |
| --- | --- |
| | Starting time 08:30 10:00 13:30 15:00 |
| | Participating age6 才~ |
| | Time required 2-3 hours |
| | ScheduleMay 10 - October 31 |
| | Assemble point Look in GoogleMap |