Shikotsu-Toya National Park Sightseeing Spots Play Leisure Feature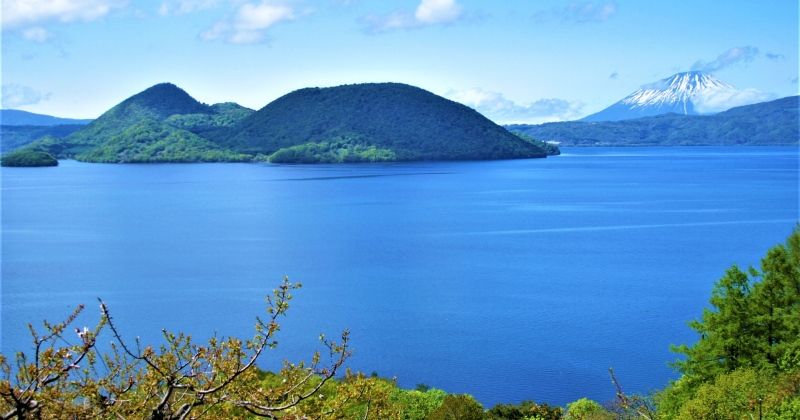 Activity Japan Editorial Department

In this article, Shikotsu-Toya National Park will be featured!
Hokkaido の観光においてはずせない, Lake Shikotsu (Shikotsuko)・ Lake Toya Toyako's two major caldera lakes and their surroundings, Mount Yotei (Yoteizan) and Mount Usu (Usuzan), Noboribetsu Jigokudani (Noboribetsu Jigokudani), etc. A lot to see!
There are also hot springs and campsites, so it's the perfect place for those who want to refresh themselves.
Central Hokkaido ・ Sapporo from Day trip possible Would you like to visit Shikotsu-Toya National Park?
Features of Shikotsu-Toya National Park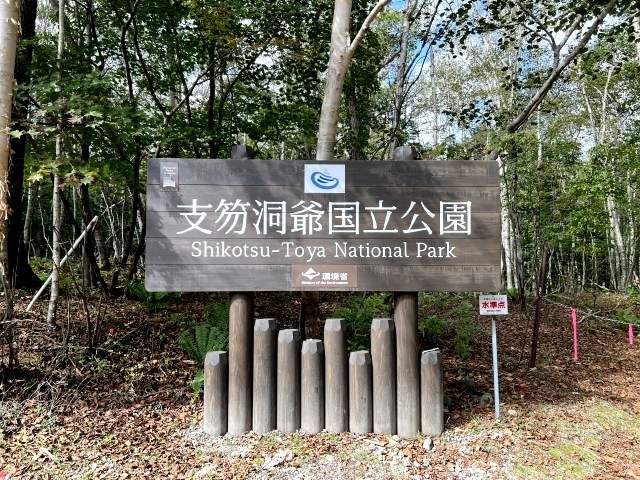 It is composed mainly of Lake Shikotsu and Lake Toya, which are the representative caldera lakes of Japan. Hokkaido of" Shikotsu-Toya National Park ".
貴重な地質を有することから,公園の一部は Certified as a UNESCO Global Geopark It is also a place of academic value, such as being
公園内にteeth,火山活動により形成されたカルデラ湖or温泉が点在し,active volcanoor火山地形を確認できることから,「 Living Volcano Museum " is also called.
Rare flora and fauna also inhabit here, such as alpine plants such as Aquilegia and bald whiskers, Ezo red foxes and Ezo squirrels, and the black woodpecker, a natural treasure bird.
History, scope and location of Shikotsu-Toya National Park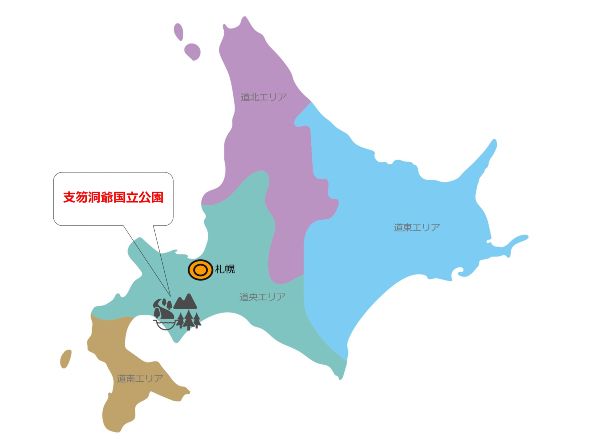 Located in the southwestern part of Hokkaido Shikotsu-Toya National Park "teeth, Sapporo Good access from the city area and New Chitose Airport, popular national parks am.
公園は1949(昭和24)年,日本で14番目の国立公園指定を受け誕生しました。関係市区町村はHokkaidoの 6 cities, 7 towns and 1 village, with a total area of 99,473ha (ha / land area only).
Shikotsu-Toya National Park
・ Lake Shikotsu area
・ Jozankei area
・ Lake Toya area
・ Mount Yotei area
・ Noboribetsu area
is divided into five main areas. The features and details of each area are described below.
Sightseeing spots and access in the Lake Shikotsu area
Lake Shikotsu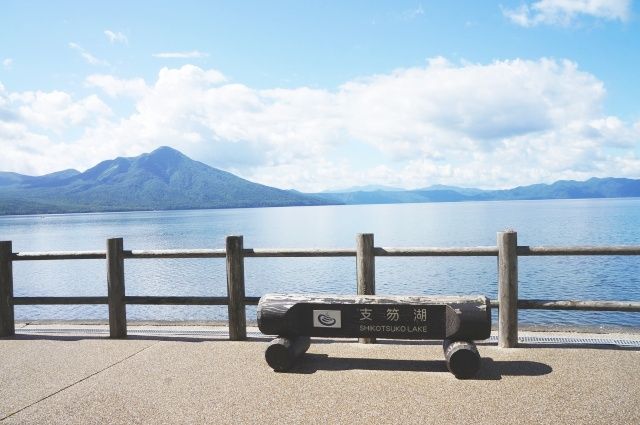 "Lake Shikotsu" Japan's northernmost ice-free lake . Known for its high transparency, it is also called Shikotsu Blue. blue beauty is impressive.
Lake Shikotsuでteeth, Canoe/Kayak or SUP , trekking You can enjoy activities such as
In winter, Chitose Lake Shikotsu Ice Festival 」が開催されます。湖の水で作られた氷像のライトアップなど幻想的な景色が大人気!今orHokkaidoを代表する冬のイベントam.
Mount Tarumae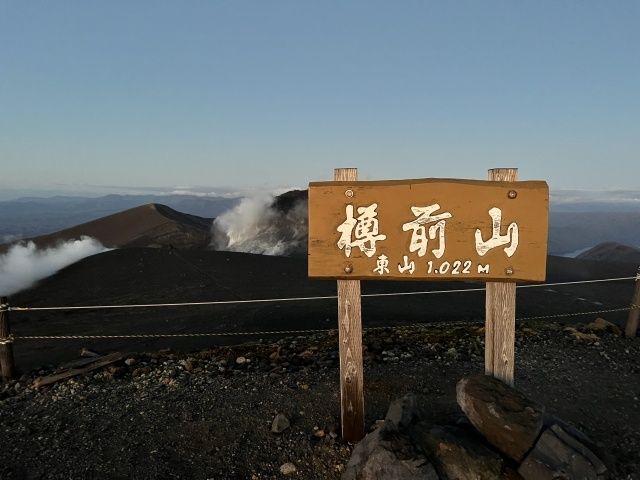 "Tarumaezan" is a trekking spot rich in nature, and is suitable for beginners to advanced trekkers. Loved by mountaineering enthusiasts is.
for active volcanoes Do not enter near the crater But you can also see Lake Shikotsu and the Pacific Ocean An attractive mountain with a great view am.
Lake Shikotsu Onsen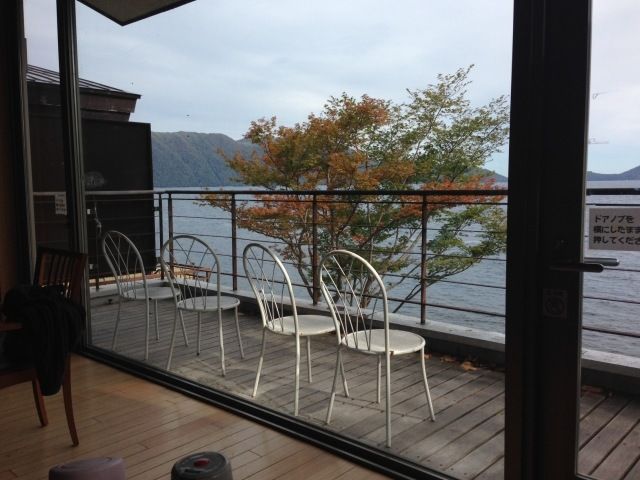 Thick hot water Characteristic hot spring. Plenty of Minerals It has a reputation for making the skin smooth after bathing.
いわゆる温泉街のようなにぎわいとは趣が異なり, Beautiful lake scenery and quiet and calm atmosphere It is a tourist destination where
Sightseeing spots and access in the Jozankei area
Jozankei Onsen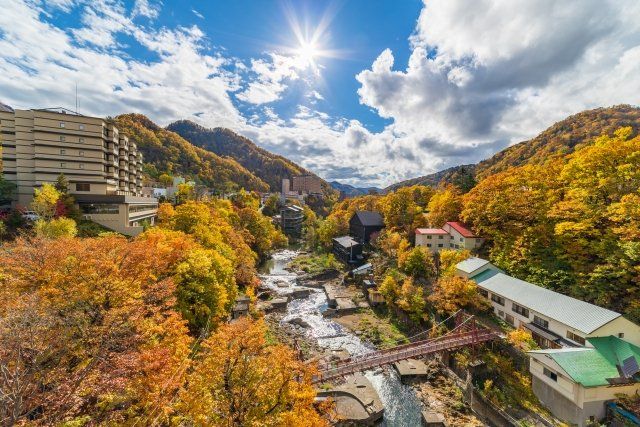 Clear, colorless, slightly salty "Jozankei Onsen" is a sodium chloride spring where you can feel the
From the abundant amount of hot water and the beautiful scenery, Okuzashiki in Sapporo " is also called. From central Sapporo Good access, less than 1 hour by car もあり,地元Hokkaido民にも愛される温泉地am.
Jozan Gensen Park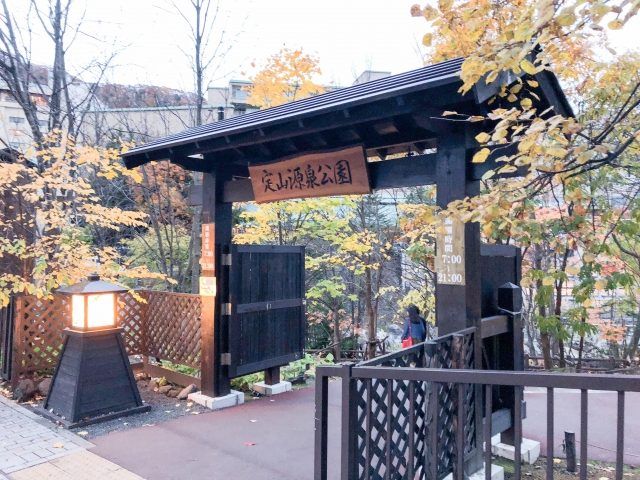 Jozankei Onsenの開祖とされる 200th Anniversary of the Birth of Monk Jozan Miizumi を記念して作られた公園am.
in the garden, footbath while smirking Cherry blossoms, fresh greenery, autumn leaves, and snowscapes You can enjoy the scenery of the four seasons.
Futami/Jozan Road / Futami Suspension Bridge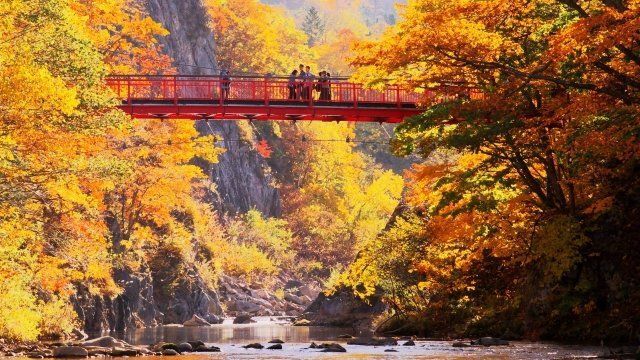 Jozankeiを流れる,豊平川(とよひらがわ)沿いに整備された散策路。especially Fall foliage spot popular as
red over the river Futami Suspension Bridge is a symbol of Jozankei. Light-up, projection mapping, etc. light event is sometimes carried out!
Sightseeing spots and access in the Toyako area
Lake Toya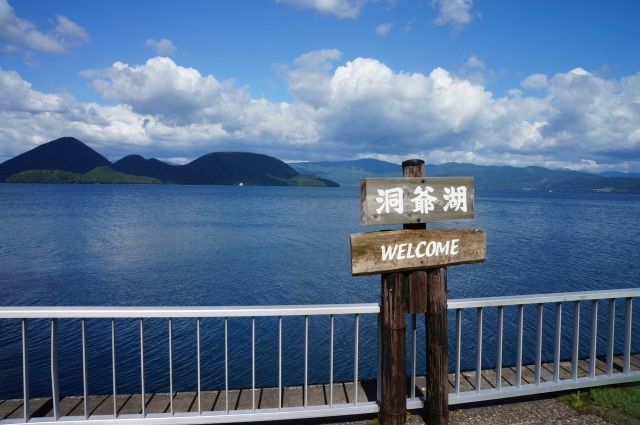 "Toyako" is the third largest in Japan, shaped like a donut caldera lake. About 110,000 years ago, a huge volcanic activity created the lake, and subsequent eruptions destroyed the lake. island in the center was formed.
SUP enjoy the sightseeing taxi Sightseeing around the area and how to enjoy it!
Available in winter as well as summer Fireworks festivals and year-round illuminations など,たくさんのイベントが開催されてis.
Mount Usu
Mt. Usu still emits volcanic smoke active volcano am. From the top of the mountain, you can see Lake Toya and Showa Shinzan, which is designated as a natural monument.
山頂へteeth,360度のパノラマが楽しめる Easy climbing on the ropeway ! Of course, you can also walk up the promenade to the outer rim observatory.
From the summit terrace, If you are lucky, you can see the sea of clouds You can enjoy it.
Toyako Onsen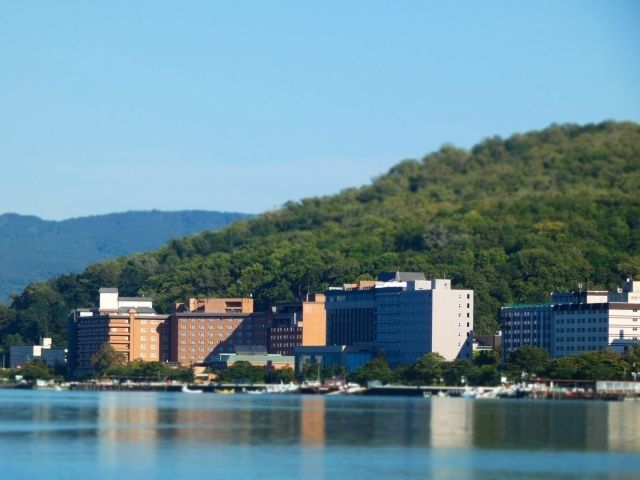 1910 (Meiji 43) Mount Usuの噴火 により生まれた「Lake Toya(とうorこ)温泉". The history of the birth of hot springs is clearly understood is a rare hot spring even in Japan.
Contains sodium and calcium chloride hot spring で,適応症は切り傷or冷え性,皮膚乾燥症などam.
Sightseeing spots and access in the Mt. Yotei area
Mount Yotei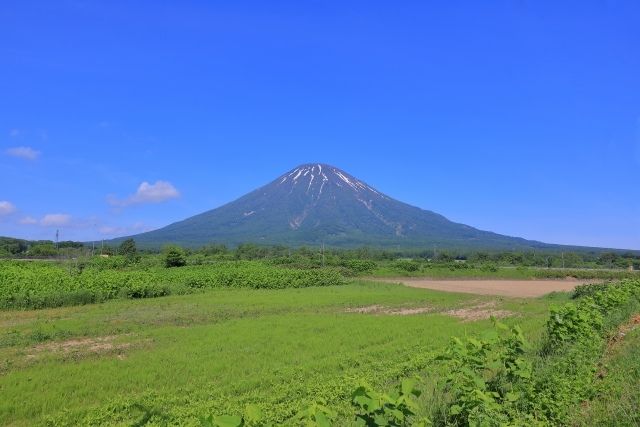 "Mt. Yotei" from the straight ridgeline Also known as Ezo Fuji have, Hokkaido を代表する名峰am.標高は1,898m,active volcanoですが,現在,噴気活動は観測されていません。
There are multiple climbing courses, and in the summer Nearly 100 types of alpine plants がハイカーの目を楽しませてくれます。ふもとにはゴルフ場orキャンプ場があり, Enjoy the outdoors can.
Fukidashi Park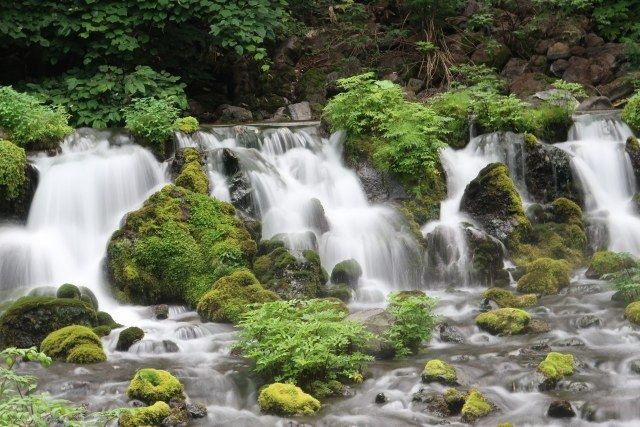 As the name suggests, Mount Yotei(ようていざん)の伏流水が湧出 The area is being developed as a park. The water that springs out is 100 famous waters of Japan " has also been selected.
In the park, there is a Kannon statue that watches over the water, an outdoor stage, and a restaurant where you can eat Genghis Khan. A place for locals to relax It is also
half moon lake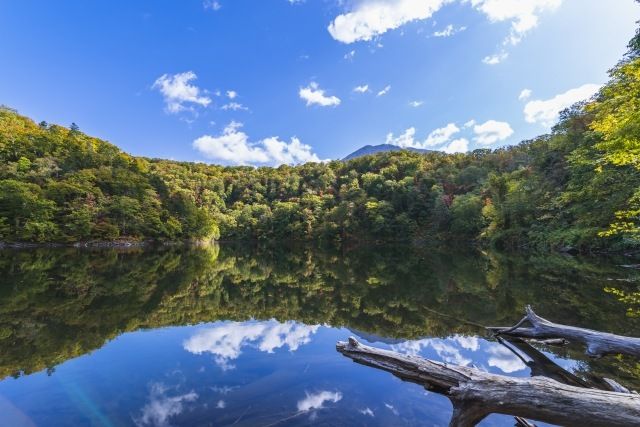 On the west side of Mt. Yotei, half moon lake am.誕生当時は満月のように丸かったものが, After that, the volcanic activity turned it into a half-moon shape. It is said that
アカゲラor天然記念物のクマゲラなどの鳥類,湖のシンボルツリーでもあるミズナラの大木など, Get close to the rich nature It's a spot.
Noboribetsu Area Sightseeing Spots and Access
Noboribetsu Onsen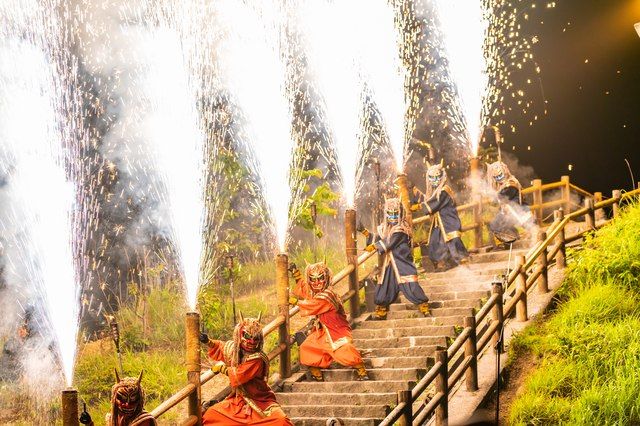 Noboribetsu Onsen is said to have sprung up from volcanic activity about 10,000 years ago. Domestic Top Class Popularity It is a hot spring resort that boasts
At Noboribetsu Onsen, demons are guardian deities of the hot springs. Yukijin ", and objects of demons and metal sticks can be seen everywhere in the city.
In addition, demons launch hand-held fireworks to pray for people's happiness and ward off evil. Hell Valley Demon Fireworks " is a powerful festival!
Noboribetsu Jigokudani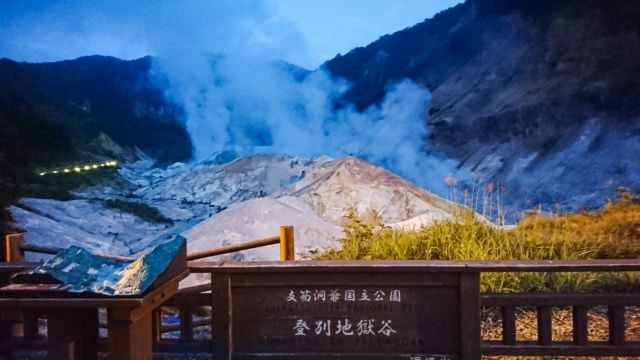 The volcanic gas erupting from the reddish-brown rock surface is " It's like hell with demons It is an explosion crater named as ".
Autumn foliage and illumination at night などteeth,especiallySNS映えする写真が撮影できると注目されてis.湧き出る多種の温泉teeth, Noboribetsu Onsenの宿泊施設or温浴施設 is supplied to
Lake Kuttara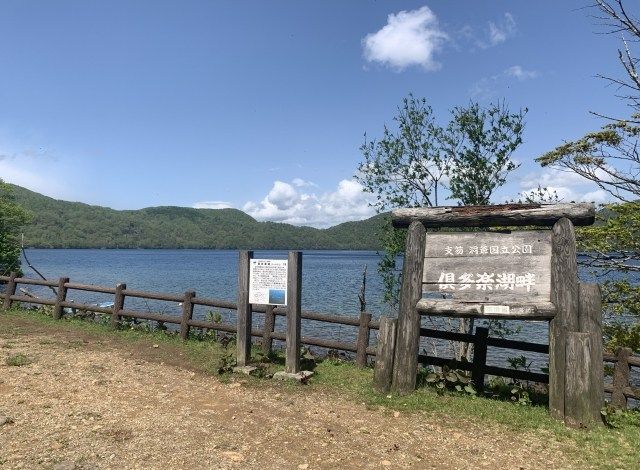 "Lake Kuttara" is a beautiful circular caldera lake . There are no rivers flowing into or out of the lake, making it one of the most transparent lakes in Japan.
Map of tourist attractions in Shikotsu-Toya National Park
Recommended activities in Shikotsu-Toya National Park
clear kayak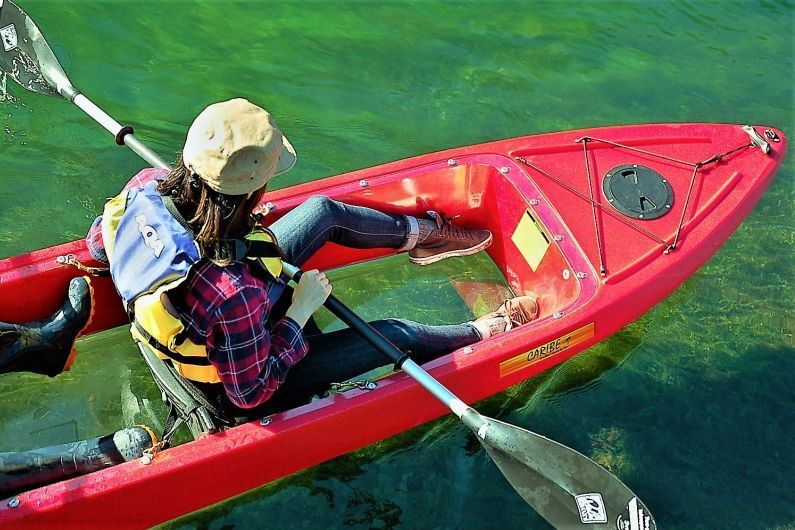 transparent hull kayak slowly over the lake clear kayak teeth, Hokkaido of the lake in Feel the clarity Great activity to do!
You can peek into the lake without getting wet.
It is also an ice-free lake Lake Shikotsu then throughout the year clear kayak you can enjoy!
Trekking (climbing/hiking)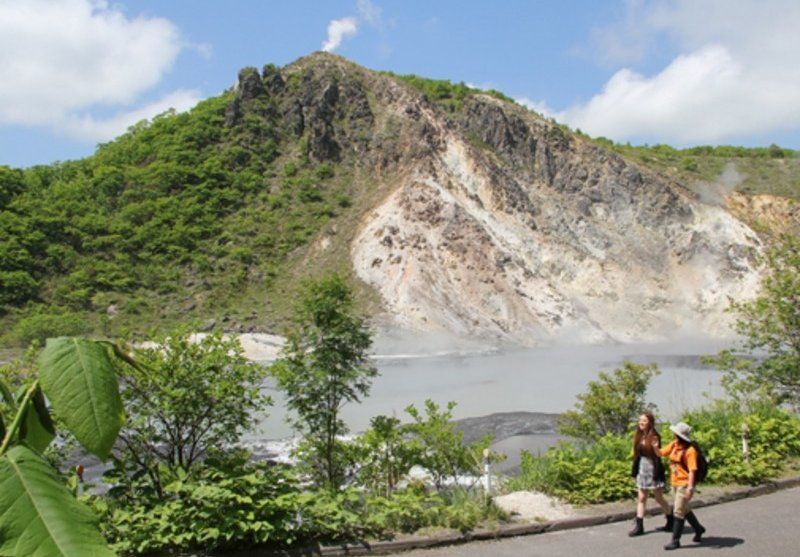 Trekking (climbing/hiking) teeth, Popular activities in recent years am.なかでもtrekkingは登山道をゆっくりと歩くことが主目的なので, Loved by men and women of all ages is.
Shikotsu-Toya National Park has Mt. Yotei and Jigokudani. Great spot for trekking there are a lot of.
Snow shoes/Snow trekking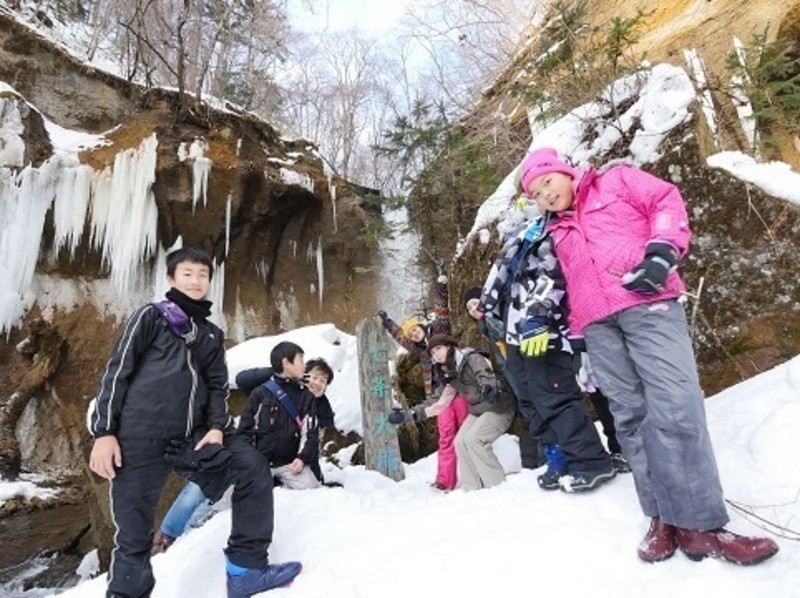 For those who want to feel snow especially close, Snow shoes/Snow trekking 体験がおすすめam.雪上歩行に適した専用の歩行器具を足に着け, world of silver walk.
If you divide into groves and woods, rare flora and fauna Can I meet you? seasonal activities Therefore, during the snow season Hokkaido Please try it when you visit!
Sightseeing taxi/hire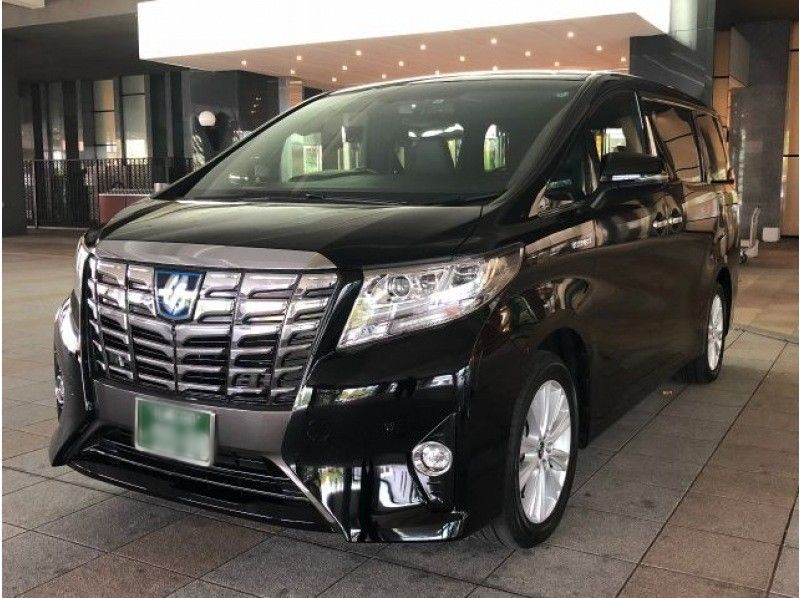 wide Hokkaido Touring sightseeing spots in Difficult to move is not it.
I would like to recommend using a taxi or a hired car. sightseeing tour am.
especially Traveling with three generations of parents and children Ideal for those who want to reduce the hassle and risk of using public transportation! If you customize the destination on a chartered tour, you can choose the sightseeing spots you want to visit go around efficiently You can also
Shikotsu-Toya National Park Sightseeing Spots Activities Summary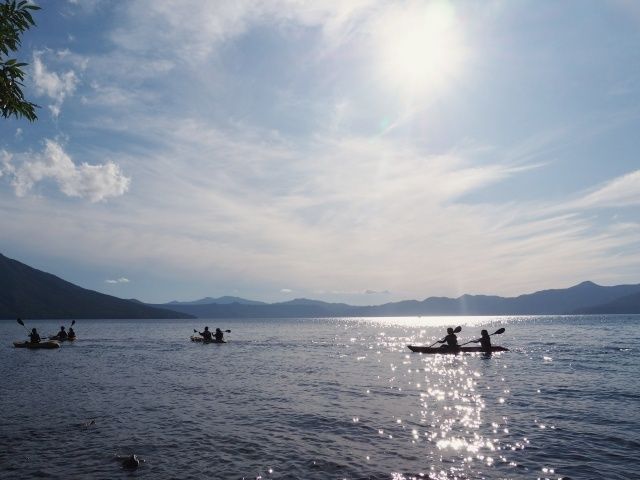 Shikotsu-Toya National Park と,周辺の観光スポットorアクティビティについて紹介しました。いかがでしたか?
Hokkaido is the central city of Sapporo and New Chitose Airport, the gateway to Hokkaido Chitose area close to Shikotsu-Toya National Park in all seasons Experience the nature of Hokkaido It is attractive to be able to do it.
アクティビティで遊んだあと,地元グルメを味わいながら,温泉でゆっくり体を休めるのもいいですね!
By all means, please refer to the article, Shikotsu-Toya National Park Enjoy!
*The information in this article is current as of January 2023.
Editorial department recommended feature articles