[Hokkaido Chitose Lake Shikotsu] ice artistic name 瀑 Shichijo Otaki snowshoe tour of
プランID:11181 提供:Nature Activity Center Ocean Days
5,000yen~​ ​(tax included)
大人1人あたりの料金
プランID :

11181
Hokkaido / Ishikari-Sorachi-Chitose
Snowshoe
Starting time

09:30

12:30

Participating age

13 才~

Time required

2-3 hours

ScheduleDecember 24 to March 31, 2008
Assemble point Look in GoogleMap
Description​ ​
Let's go to see the waterfalls of the mystery of the ice that appear in the state area of ​​Shikotsuko in the winter! ! Waterfall of ice wrapped in silence to see while taking a negative ion is a masterpiece.
Ice artistic Shichijo Otaki
Ice of art, it will be cold that freezing winter is completely covering the subsequent and icicles also day by day wildly waterfall. Until January 30 to February 22, Hokkaido winter of the three major festivals Kori濤 festival adorned the Shikotsuko.
preorder privilege!
Founded 100 years Marukoma Onsen half price 500 yen ticket gift! (If the return is too slow in the second flight, you may not be able to your bathing)
Kohan There is also a shopping mall various discount.
---
Attractions of the plan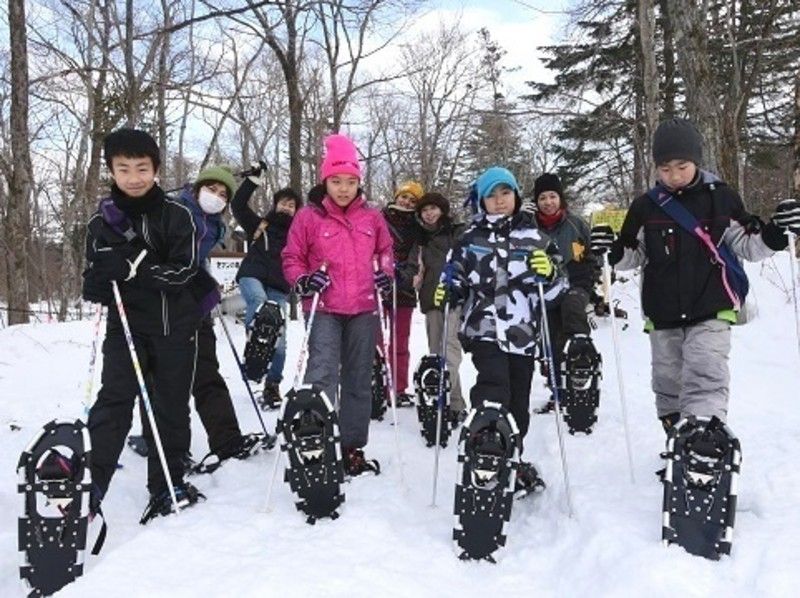 Departure! ! Now, in response to a brief lecture of snowshoes, starting toward the waterfall of ice! !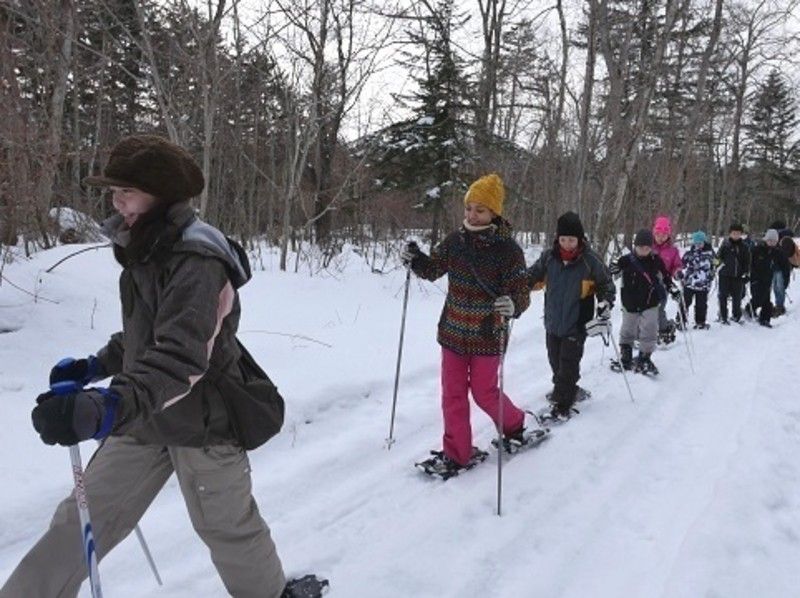 Feelings and body warm And walk in the snow field with everyone, mind and body also been warm. ... Do not forget also footprints, fox footprints search of deer
Ice artistic Shichijo Otaki We arrived at the art Shichijo Otaki of ice. And waterfalls of sound, would be healed in the negative ions in the winter of tranquility.
---
Information
Minimum number of people
1 人
Number of people who can book
1人〜20人
Schedule
December 24 to March 31, 2008
Assemble time
① 30 minutes at 9 o'clock (30 pm Exit 12)
② 12 hours 30 minutes (30 minutes at the end 15)
Outside the bus and time, please contact us
Assemble point
"Guesthouse Shikotsukamui"

In the case of your car, it will match the Navi "Kohan", will head to the mall parking lot of Shikotsuko banks. When viewed from the parking sign is visible in the "Guest House Shikotsukamui" to about midway of the shopping district.
In the case of the bus, and get off the bus stop in the "Kohan" There is a shopping street on the left. Then sign is visible to about midway of the sequence along the parking lot. It is about a 1-minute walk from the bus stop.
Reservation deadline
Before 2 days
---
Regarding advance preparation
About clothings and must-bring items
※ what have you prepared ※
◆ what comes in, such as the outer upper and lower such as warmer winter of vertical and ski wear and snowboard wear is, of Me warm, I hope in a fleece jersey or easy to move dressed.
◆ gloves, hats, boots, snow shoes
◆ The cold toe footwear because, in Hokkairo and warm socks, we will your gun.
About rental items
Full rental: 1,000 yen
Outer up and down various: 500 yen
Boots, etc.: 300 yen
200 yen: knit various ear is hidden
※ In the case of paid rental, please let us know at the time of participation reservation.
---
Facility information
Changing room
toilet
shower
Hot spring
Locker
Hairdryer
Parking Lot
コンビニ
スーパー
---
Access and map
所在地
Chitose, Hokkaido Kohan Bangaichi
How to reach by car
About 70 minutes, from Sapporo in the car
About 30 minutes, and from New Chitose Airport by car
About 30 minutes, from Tomakomai in the car
How to reach by train
・札幌駅~新千歳空港45分
新千歳空港~支笏湖線3番より以下をお使いください。
Morning Session: New Chitose 8:40 shots, Shikotsuko 9:35 wearing
Afternoon Session: New Chitose 11:40 shot, Shikotsuko 12:35 wearing
その他の方法でお越しの方
Public bus available
Time Please refer to the following for details.
Http://activityjapan.com/publish/partner/209
---
Price list
Basic charge
| | |
| --- | --- |
| Adult / person 5,000yen | 13-year-old - |
| Child / person 3,000yen | 10-year-old to 12 years old |
※Prices including all taxes.
※上記は基本料金になります。
※日程によって料金が異なる場合がございますので、日程を選択した後に表示される料金表をご覧ください。
---
---
お支払い・キャンセルに関して
About payment
Cash payment on site or advance payment by credit
Payment method
Pre-card payment, the ways assigned by operators
About cancellation fee
If it is canceled by the customer convenience, you will be charged a fee experience as a cancellation fee.
- 1 day ago 50%
- The day of 100%
※ discontinued due to the Company's judgment weather, cancellation fees will not occur

※ For group use of more than 10 people, we will charge full charge as cancellation fee when reservation itself is canceled by customer convenience after reservation is confirmed. Please be careful.
Cancellation by operators.
※ The weather, if the guide is determined to be impossible held, it may be canceled even the day. If the day of the stop is determined, we will contact you as soon as possible customers.
※ also with respect to the course of the tour, you might stop in the guide decision. Please note that there is a worsening of the sudden weather.
---
Other
Matters require attention
※ generally above fourth grade elementary school, elementary school, I hope in a guardian.
※ healthy person in both mind and body, you can not join us towards the chronic disease or heavy in the disease, pregnancy.
※ It is a minimum performance number two, but in the case of participation in the one person, the case that contains the other guests to the performance date is possible to participate. We will contact us verification please.
Other notices
※ For valuables, it will be deposited at the free lockers on site.
※ will be able to participate up to a maximum of 1 tour of 20 people. 10 people or more like, we will book asks a week ago.
みんなの体験談
There are no reviews yet
5,000円~(税込)
大人 1 人 あたりの料金
Included in price
Accident insurance, guide fee, snowshoe, tea, chocolate cookies
| | |
| --- | --- |
| | Starting time 09:30 12:30 |
| | Participating age13 才~ |
| | Time required 2-3 hours |
| | ScheduleDecember 24 to March 31, 2008 |
| | Assemble point Look in GoogleMap |