Hokkaido Travel in April | Climate, Clothing, and Fees? Recommended Activities In-depth Guide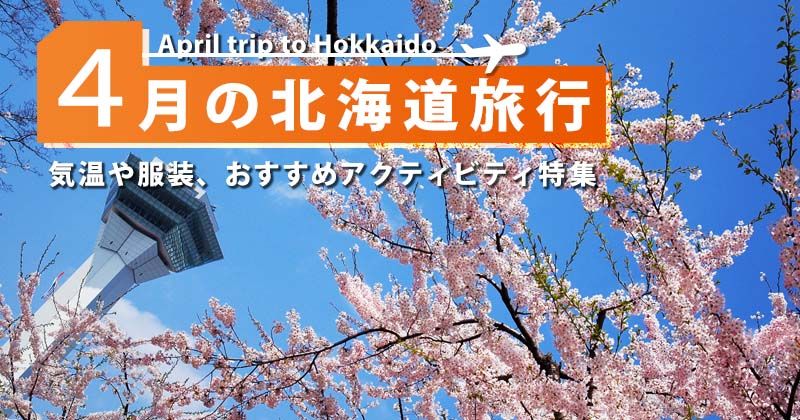 Activity Japan Editorial Department
April, Hokkaido Would you like to go on a trip to
Hokkaido in April teeth, spring break destination Perfect for!
April is the northern country Hokkaido Although you can feel the breath of spring little by little, if it is early snow activities You can also play with
Hokkaido in April, where winter and spring coexist, begins in the second half of April Destinations for long holidays You can't miss it.
In this article, Hokkaido in April We will tell you about deals, leisure spot topics, events and clothing advice.
Hokkaido is a popular travel destination, Hotels and flights fill up quickly Also known as Plan early and make reservations early so you can fully enjoy your spring trip!
Reasons why traveling to Hokkaido in April is recommended
1. Let's play with snow!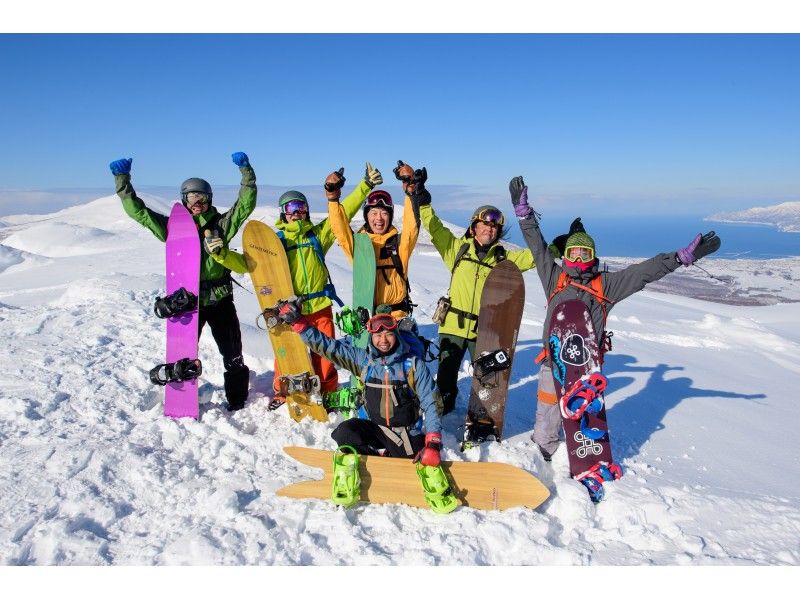 Hokkaido in April winter sports enjoy last chance!
Hokkaido has a long winter, but some slopes close in April. During the spring break period, we called it "this season's sliding payment", Powder snow in Hokkaido Many skiers and snowboarders who want to enjoy Hokkaido to visit
In April, there are few days with heavy snowfall and the temperature is higher than in the middle of winter, so it is perfect for small children's slope debuts!
spring break, Get close to snow with three generations of parents and children is also recommended!
2. You can feel the breath of spring in the second half of April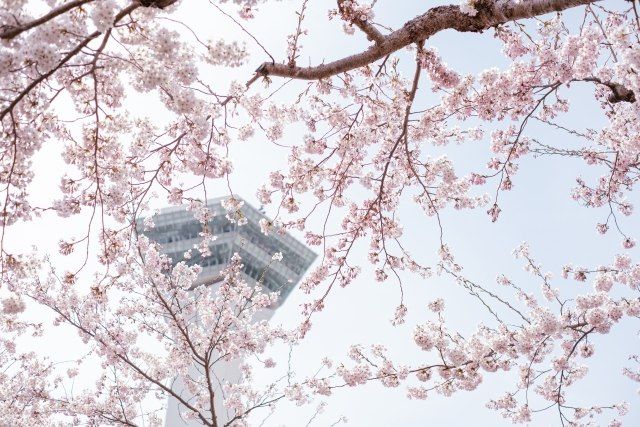 Hokkaido Then every year, Cherry blossoms bloom from late April start to The cherry blossom front in Hokkaido is Hakodate and Matsumae Such Donan area Start from and gradually go north.
Hokkaido's cherry blossoms are said to be in full bloom after May, but you can gradually enjoy cherry blossom viewing from the latter half of April!
first in March After enjoying the cherry blossoms in Honshu , Hokkaido in April However, it is also possible to enjoy the cherry blossoms again.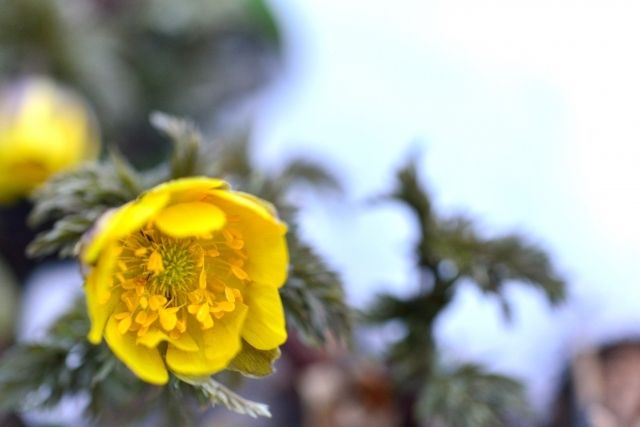 It is said to be a flower that heralds the arrival of spring in Hokkaido. Fukujusou "or" Crocus " will also be in full bloom in April. The pretty yellow and purple flowers that bloom near the ground make you feel warm and cozy.
spring flowers are Central Hokkaido ・ Sapporo You can also see it at Odori Park, a tourist attraction.
In the cool air of winter, A breath of spring in the northern country Why don't you feel it?
3. Save on travel expenses before consecutive holidays!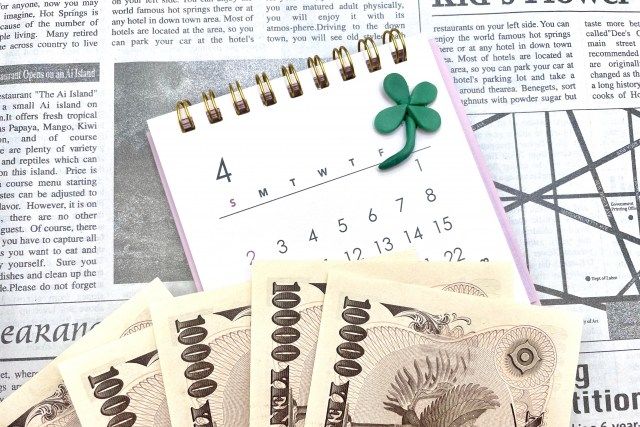 In fact, the beginning of the month is the school spring break, and the end of the month is the long holiday period. peak season for travel April that can be said.
Hokkaido is always one of the most popular destinations for domestic travel, especially during a trip to Hokkaido in the second half of April. Expensive hotel and airfare is often the case.
In order to save even a little bit of money on your trip, we definitely recommend the latter half of April. Just before long holidays trip!
winter sports The snow season ends in mid-April, when the number of tourists visiting Hokkaido for the snow decreases. Overlapping with the beginning of the new semester and the new year, Temporary relaxation of travel needs tend to.
Making good use of the schedule before GW (Golden Week) starting in late April, Hokkaido trip Please enjoy it at a great price!
Hokkaido Travel Recommended Areas in April
Donan area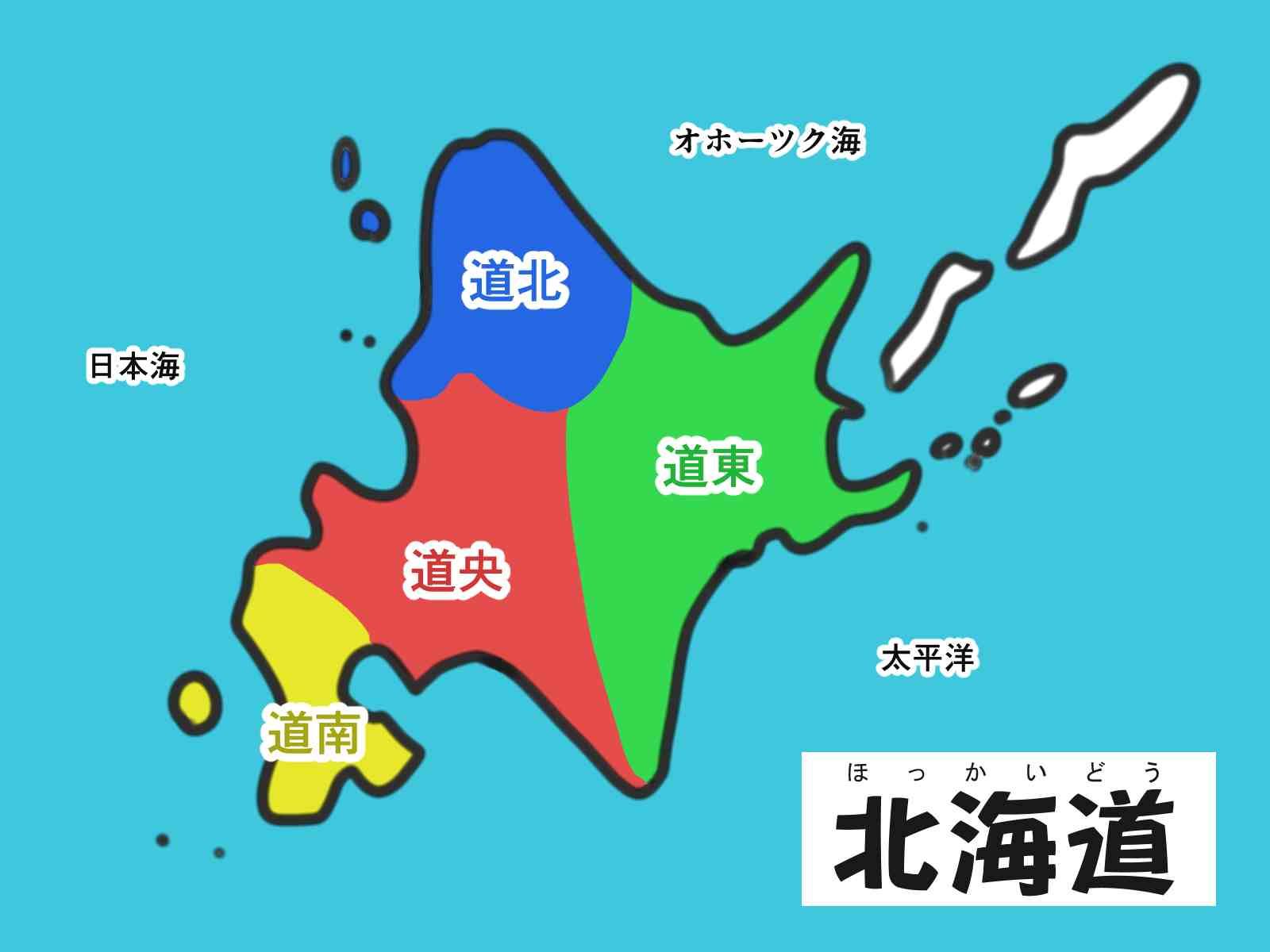 southwestern part of Hokkaido Donan area " is centered around the Oshima Peninsula, Many tourist attractions It is a popular area.
A city with many historical attractions Hakodate From the Jomon period to the Meiji Restoration, various Romance of the times You can feel
Also known as a quasi-national park Onuma is full of rich nature, Matsumae has the only castle town in Hokkaido, Donan area for Attractive tourist destination exists in large numbers.
Reasons why we recommend Southern Hokkaido in April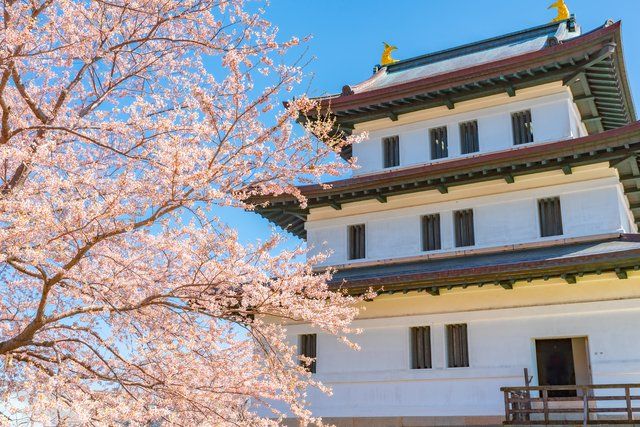 Spring in Hokkaido in April Donan area Starts with!
Donan area where you can feel Hokkaido's spring early, Historical sites related to the Ainu people and the Meiji Restoration Many history buffs visit this place where ancient history remains.
In particular, Matsumae Castle, which is said to be the last Japanese-style castle built in Japan, not only has its historical background, Famous place for cherry blossoms Also known as
There are many types of cherry blossoms at Matsumae Castle, including the early-blooming Yoshino and Oyamazakura, and the late-blooming Kanzan and Fugenzo. Matsumae You can also appreciate the unique variety of cherry blossoms born in
Take a taxi around the castle town sightseeing tour Then you can fully enjoy the charm of Matsumae.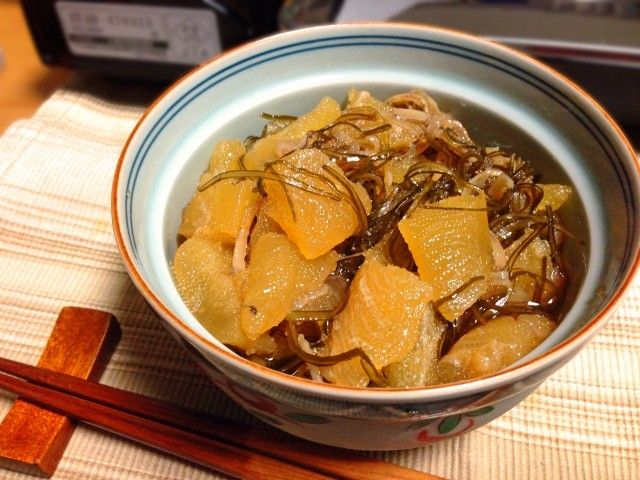 again, Donan area is also famous for its rich seafood. "Matsumae-zuke", a local dish of Hokkaido and a staple of New Year's dishes, Very popular as an accompaniment to rice .
There is a wide variety of flavors and types, so it is a must-try dish when you are sightseeing in southern Hokkaido.
In addition, "Ika no Machi"
Hakodate
The delicacy "salted squid" is perfect for souvenirs!
How about taking a tour of the salted fish factory and tasting the freshly made salted fish?
Hokkaido temperature comparison in April
Source: Japan Meteorological Agency "Sapporo/Hakodate/Nemuro/Wakkanai/Tokyo average values (values for each year and month)"

| area | average temperature | average maximum temperature | average minimum temperature |
| --- | --- | --- | --- |
| Sapporo (Central Hokkaido) | 7.3℃ | 11.7℃ | 3.4℃ |
| Hakodate (Southern Hokkaido) | 7.3℃ | 12.0℃ | 2.8℃ |
| Nemuro (Eastern Hokkaido) | 3.5℃ | 7.4℃ | 0.5℃ |
| Wakkanai (north of Hokkaido) | 4.5℃ | 7.4℃ | 1.8℃ |
| Tokyo | 14.3°C | 19.4°C | 9.8℃ |
April Hokkaido outfit and coordination plan
clothing point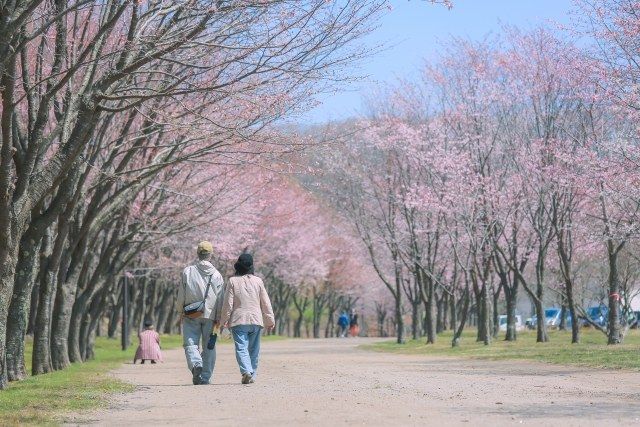 Hokkaido in April teeth, Large temperature difference between early and late Become.
If you are traveling in early April, there may be days when it snows, so it is still a good idea to plan accordingly. need winter clothes am.
In late April, the number of warm, spring-like days increases, but there is a large difference in temperature depending on the day, so caution is required. Also, since the temperature difference between daytime and morning and evening is large, it is important to bring warm clothes that can be adjusted by layering, such as inner down jackets and foldable thin jackets.
In addition, there are many places where it is difficult to walk, such as mud and puddles due to the thaw, and sherbet-like snow remaining in some places!
Wear non-slip shoes, spray a waterproof spray, etc. foot care Also don't forget!
What to bring (example)
Short-sleeved T-shirt / Long-sleeved shirt/Trainer/Pants/Inner down/Light down jacket/Coat/Jumper/Fleece-lined hoodie/cardigan/Sneakers/Rain shoes/Socks/Mufflers/Gloves/Hat/etc.
Hokkaido in April Recommended Activities, Leisure, Experiences and Fun
adventure adventure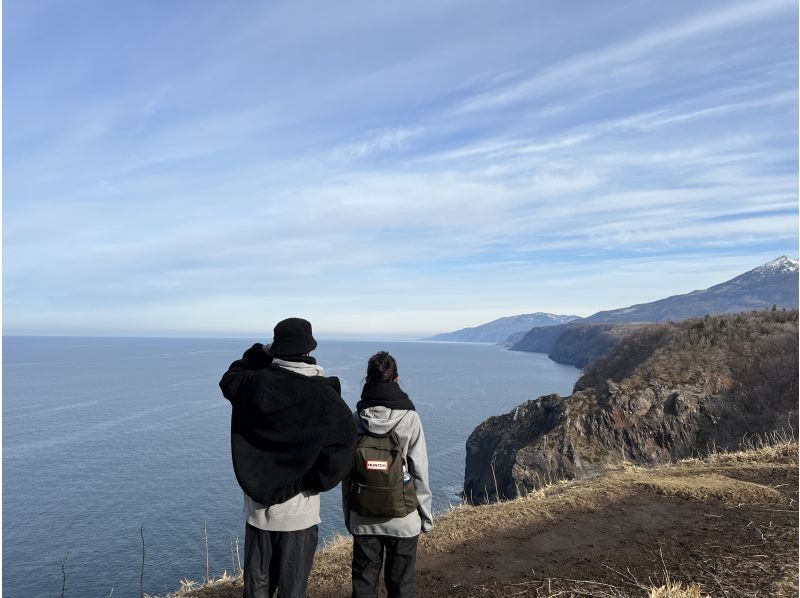 welcome spring Hokkaido in April Then Activities not done during the snow season will begin to take place little by little.
in early spring adventure adventure In the tour, you can experience the nature of Hokkaido, the land of the north, along with the breath of flora and fauna. feel full body can do!
the adventure tour Satisfy children's intellectual curiosity So it is especially recommended for family trips!
Traditional culture experience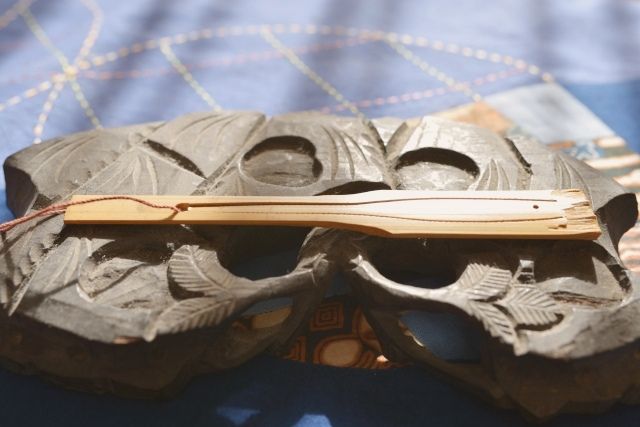 many Historic buildings and remains there is Hokkaido . especially, A popular manga that has also been decided to be made into a live-action movie Hokkaido's " Ainu culture Do you know that attention is focused on
at a museum or history museum Ainu Of course it's fun to learn about, but if you've come all the way to Hokkaido, Life and Traditions of the Ainu People It is an exciting experience to experience!
night tour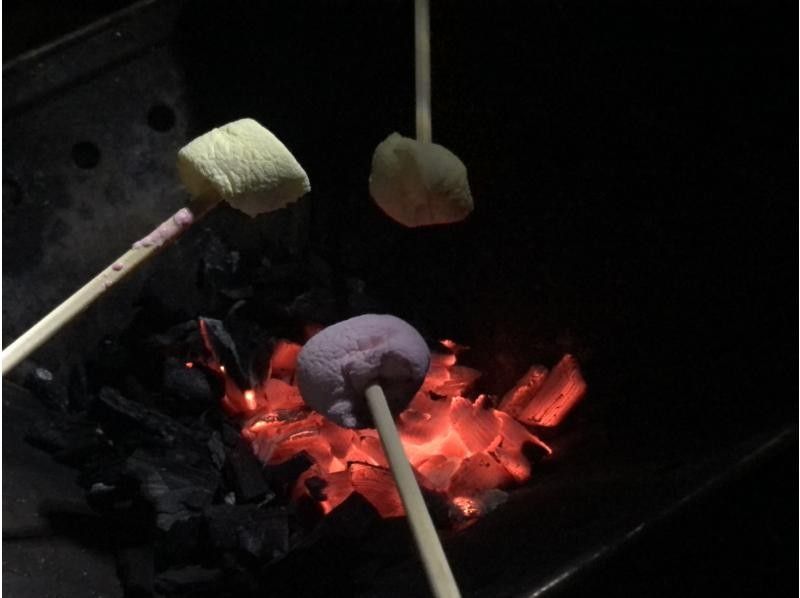 Strict a little less cold In April, it will be easier to enjoy evening activities. I would like to recommend night tour ".
Shining brightly like a jewel Night view tour is now Hokkaido trip standard activity It's one of
walk in the forest at night nature tour If so, you may be able to meet animals that have just woken up from hibernation.

Ranking of Popular Activities You Can Experience in Hokkaido in April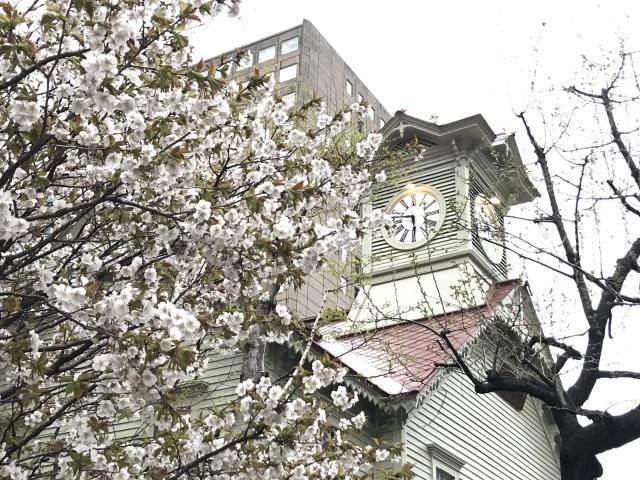 Hokkaido in April We conveyed information and topics that we would like you to use for sightseeing.
In addition to what we introduced this time, Hokkaido in April then Canoe/kayak experience or Trekking (climbing/hiking) tour , Manufacturing/handmade experience Such, Lots of activities to recommend I have!
At Activity Japan, Reservations for Hokkaido activities and experiences Since we handle a large number of Hokkaido trip in April of an enriching experience Please choose!
*The information in this article is current as of January 2023.
Editorial department recommended feature articles