[Kanto] set course (half-day experience + tandem flight)
プランID:02261 提供:West Tokyo Paragliding School
12,000yen~​ ​(tax included)
大人1人あたりの料金
プランID :

02261
Tokyo / Okutama
Paragliding
Starting time

10:00

Participating age

7 才~

Time required

Four to five hours

ScheduleRegularly
Assemble point Look in GoogleMap
Description​ ​
Experience is the flight and of course the menu is a set of tandem flight. Other than the time that flight in tandem, Let playing with repetition floating experience along with the instructor! A day of Omoikkiri paragliding spree in nature!
Peace of mind in the instructor of support.
Because there is instructor of support, peace of mind for the first time even. Preparation gymnastics, preparation of equipment, after the description of the equipment and mounting, ♪ to experience flight
In one day, let's play with the wind ♪
Wait until the perfect condition in flight, floating experience on the slopes. If you come have a chance, emergency to the sky. There are surely new world is waiting for. In the firmament, please feel the wind. During the day, plenty of play with the wind, is a plan without a large satisfaction mistake.
---
Information
Minimum number of people
1 人
Number of people who can book
1人〜
Schedule
Regularly
Assemble time
<If the train>
JR Shiotsu Station 9:30
<Towards the car>
West Tokyo Paragliding School 9:45
Assemble point
<If the train>
JR Shiotsu Station
※ I free transfer to the station. Please let us know at the time of booking.

<Towards the car>
West Tokyo Paragliding School
Reservation deadline
Before 2 days
---
Regarding advance preparation
About clothings and must-bring items
- Clothing, may be dirty easy to move long sleeve length trousers
Grove (does not matter gloves.)
- Shoes, trekking shoes is the best, but it does not matter in sneakers otherwise.
· Please prepare lunch
- The longer the hair is a customer that is a tandem flight, please prepare the rubber for connecting.
- Because of the case, at the time it was any chance hurt, please carry your health insurance card.
About rental items
Nothing in particular.
---
Facility information
Changing room
toilet
shower
Hot spring
Locker
Hairdryer
Parking Lot
コンビニ
スーパー
---
Access and map
所在地
Yamanashi Prefecture Uenohara Kuwakubo 843
How to reach by car
Chuo Expressway Uenohara IC ~ 15 minutes
How to reach by train
There is free courtesy car from JR Shiotsu Station ※ same station
[Saturdays, Sundays, and holidays]
JR Chuo Line, Holiday Rapid Kawaguchiko flights
Shinjuku to 66 minutes
[Weekday]
JR Chuo Line Takao bound ~ Takao Station - Chuo Line Kofu or Kobuchizawa flights
Shinjuku to 78 minutes
---
Price list
Basic charge
| | |
| --- | --- |
| Adult / person 12,000yen | 16 years old - |
| Child / person 12,000yen | 7-year-old to 15-year-old |
※Prices including all taxes.
※上記は基本料金になります。
※日程によって料金が異なる場合がございますので、日程を選択した後に表示される料金表をご覧ください。
---
---
お支払い・キャンセルに関して
About payment
In the day of cash, thank you payment.
Payment method
The payment method specified by the operator.
About cancellation fee
If it is canceled, please call the day before.
※ In the case of no-show, please note that you received the full amount of your reservation course.
Cancellation by operators.
Rainy weather and, if it is determined that dangerous high winds, due to condition bad direction of the wind, it may become the flight canceled.
Please note.
※ In the case of flight canceled due to bad condition, no fee will absolutely not taken.
---
Other
Matters require attention
Hashire not person, preschool children, is and more body weight is less than 40kg, it does not offer participation.
※ In order to tandem machine does not assume the following passenger weight 40kg, it is to ensure customers' safety.
みんなの体験談
パラグライダー初体験でしたが、とても丁寧に優しく教えて頂き、とても楽しい時間を過ごさせてもらいました!一緒に飛んで頂いた方も明るい方でお話も面白く大満足の1日でした!また参加させて頂きます!たい焼きも美味しかったです!本当にありがとうございました!
参加日: 2017 年 05 月
Paragliding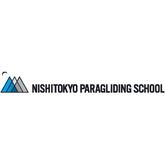 事業者からの返信コメント
ご来校、有難うございました。
楽しいひと時をお過ごしいただけたと思います。
お客様が多く、いたらない点もあったかと思いましたが、
うれしいご評価、有難うございました。
スタッフ一同、ますます頑張って、対応させていただきます。

またのご来校をお待ち申し上げます。.
カップル
ファミリー
友人と
ストレス解消
初挑戦
気持ちよくて快適なダンデムフライトができ、とても楽しかったです。
インストラクターさんも明るい方々でぜひまた行きたいと思いました。
参加日: 2016 年 08 月
Paragliding
12,000円~(税込)
大人 1 人 あたりの料金
Included in price
Flight fee, equipment usage fee, training fee, facility fee for use, one day insurance, consumption tax
このプランを予約すると 111 pt 貯まります!
| | |
| --- | --- |
| | Starting time 10:00 |
| | Participating age7 才~ |
| | Time required Four to five hours |
| | ScheduleRegularly |
| | Assemble point Look in GoogleMap |