[Kanto] tandem flight course
プランID:02260 提供:West Tokyo Paragliding School
9,000yen~​ ​(tax included)
大人1人あたりの料金
プランID :

02260
Tokyo / Okutama
Paragliding
Starting time

10:00

Participating age

7 才~

Time required

Four to five hours

ScheduleRegularly
Assemble point Look in GoogleMap
Description​ ​
Along with the tandem pilot, it is a course that fly in the sky riding a paraglider of two-seater. With the feeling that became a bird, Now let's fly in the sky together!
Peace of mind in the instructor of support.
Because there is instructor of support, peace of mind for the first time even. Once you have installed the equipment in the take-off, Come, ♪ to the instructor and the firmament
Tandem sky glide in ♪
Once you become the perfect condition in flight, emergency to the sky. There are surely new world is waiting for. In the firmament, please feel the wind.
---
Information
Minimum number of people
1 人
Number of people who can book
1人〜
Schedule
Regularly
Assemble time
<If the train>
JR Shiotsu Station 9:30
<Towards the car>
West Tokyo Paragliding School 9:45
Assemble point
<If the train>
JR Shiotsu Station
※ I free transfer to the station. Please let us know at the time of booking.

<Towards the car>
West Tokyo Paragliding School
Reservation deadline
The day before, until 5 PM
---
Regarding advance preparation
About clothings and must-bring items
- Clothing, may be dirty easy to move long sleeve length trousers
Grove (does not matter gloves.)
- Shoes, trekking shoes is the best, but it does not matter in sneakers otherwise.
· Please prepare lunch
- The longer the hair is a customer that is a tandem flight, please prepare the rubber for connecting.
- Because of the case, at the time it was any chance hurt, please carry your health insurance card.
About rental items
Nothing in particular.
---
Facility information
Changing room
toilet
shower
Hot spring
Locker
Hairdryer
Parking Lot
コンビニ
スーパー
---
Access and map
所在地
Yamanashi Prefecture Uenohara Kuwakubo 843
How to reach by car
Chuo Expressway Uenohara IC ~ 15 minutes
How to reach by train
There is free courtesy car from JR Shiotsu Station ※ same station
[Saturdays, Sundays, and holidays]
JR Chuo Line, Holiday Rapid Kawaguchiko flights
Shinjuku to 66 minutes
[Weekday]
JR Chuo Line Takao bound ~ Takao Station - Chuo Line Kofu or Kobuchizawa flights
Shinjuku to 78 minutes
---
Price list
Basic charge
| | |
| --- | --- |
| Adult / person 9,000yen | 16 years old - |
| Child / person 9,000yen | 7-year-old to 15-year-old |
※Prices including all taxes.
※上記は基本料金になります。
※日程によって料金が異なる場合がございますので、日程を選択した後に表示される料金表をご覧ください。
---
---
お支払い・キャンセルに関して
About payment
In the day of cash, thank you payment.
Payment method
The payment method specified by the operator.
About cancellation fee
If it is canceled, please call the day before.
※ In the case of no-show, please note that you received the full amount of your reservation course.
Cancellation by operators.
Rainy weather and, if it is determined that dangerous high winds, due to condition bad direction of the wind, it may become the flight canceled.
Please note.
※ In the case of flight canceled due to bad condition, no fee will absolutely not taken.
---
Other
Matters require attention
Hashire not person, preschool children, is and more body weight is less than 40kg, it does not offer participation.
※ In order to tandem machine does not assume the following passenger weight 40kg, it is to ensure customers' safety.
Other notices
Tandem flight, since in some cases the waiting time by the condition is long, we recommend the SET (1-day trial flight + tandem flight) course.
みんなの体験談
店員さんの対応もとても良くて
楽しく1日過ごせました。また行きたいです!
参加日: 2017 年 09 月
Paragliding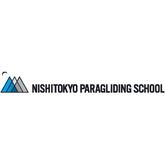 事業者からの返信コメント
ご来校、有難うございました。
天気が心配でしたが、フライト確率抜群の西東京パラグライダースクールです。
おいでいただいた方のほとんどの方がフライトができる西東京パラグライダースクールに、
ぜひ、またおいで下さい。
スタッフ一同、お待ち申し上げます。.
カップル
友人と
ストレス解消
初挑戦
ステップアップ
初のパラグライダー挑戦でした!
タンデムコースなら初めてでも飛べるとのことで、仕事仲間の友人と2人で参加しました。
四方津駅から送迎もしていただけるので、ありがたかったです。
天気はよかったですが、春は風があるらしく、少し待ってから飛びました。
スタッフの方は皆さんとても親切で説明もわかりやすく、待ち時間も気をつかってくださり、お花見に連れ出してくださったりしました。
幸い午前中に風が飛べる状態になり、スムーズでした。
後ろに上級者の方がついて一緒に飛ぶので、初めてでも全然大丈夫でしたが、飛ぶときと地面におりるときは叫びました。
空を飛ぶのがこんなに感動するとは思いませんでした。楽しかったです。
天候によっては午前中に飛べるか分からなかったのでお弁当を持って行きました。
自然の中で食べるお弁当はおいしかったです。
午後時間があったので相模湖の観覧車に乗って帰りました。
少しスリルもあるのんびりとした良い休日でした。
ありがとうございました!
ぜひまたやりたいです。
参加日: 2017 年 04 月
Paragliding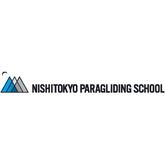 事業者からの返信コメント
ご来校、ありがとうございました。
楽しいひと時を過ごして頂けたと思います。

またのご来校を、ステッフ一同お待ち申し上げます。.
9,000円~(税込)
大人 1 人 あたりの料金
Included in price
Flight fee, equipment usage fee, training fee, facility fee for use, one day insurance, consumption tax
| | |
| --- | --- |
| | Starting time 10:00 |
| | Participating age7 才~ |
| | Time required Four to five hours |
| | ScheduleRegularly |
| | Assemble point Look in GoogleMap |