Tanegashima's Recommended Sightseeing, Gourmet Spots & Popular Experience Ranking!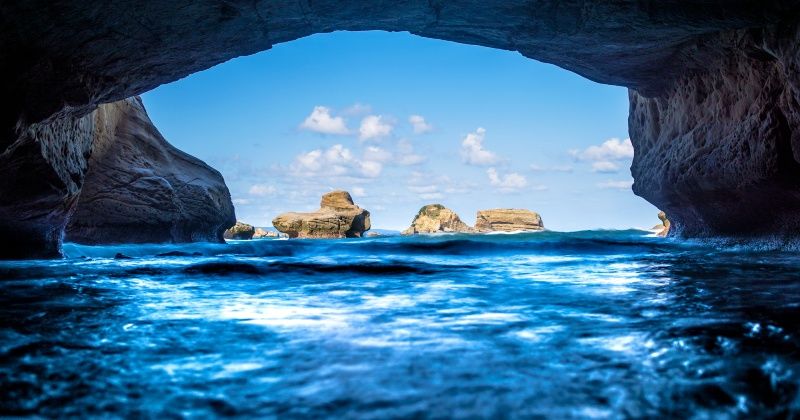 Activity Japan Editorial Department
Kagoshima ・ Tanegashima When you say Land of introduction of guns It is famous as launch a rocket JAXA Tanegashima Space Center " may come to mind. but, There are many other sightseeing spots in Tanegashima. That's right! Little-known power spot or Tanegashima Local Gourmet I will also tell you. Activities that you can enjoy in the mangroves, experiences that allow you to fully enjoy the nature of Tanegashima We will also introduce you, so please join us!
Visit Tanegashima's classic sightseeing spots
Below are some must-sees when visiting Tanegashima. Standard sightseeing spot I'd like to introduce_______
JAXA Tanegashima Space Center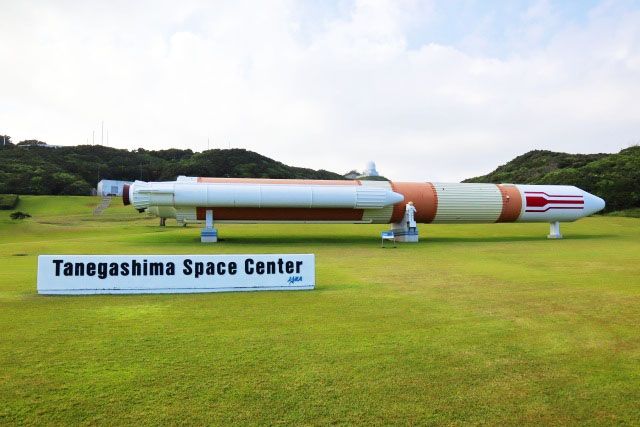 Located on the coastline at the southeastern tip of Tanegashima, Japan's largest rocket launch site . 総面積は約970万平方mにもおよび、施設内には「大型ロケット発射場」「衛星組立棟」「衛星フェアリング組立棟」などthere is.
At "JAXA Tanegashima Space Center" Rocket assembly, maintenance, inspection, launch, rocket tracking I am doing a series of work up to Some facilities can also be visited (reservation required) .
Free to visit So how about going on a "trip to space" in Tanegashima?
Tanegashima Development General Center Gunkan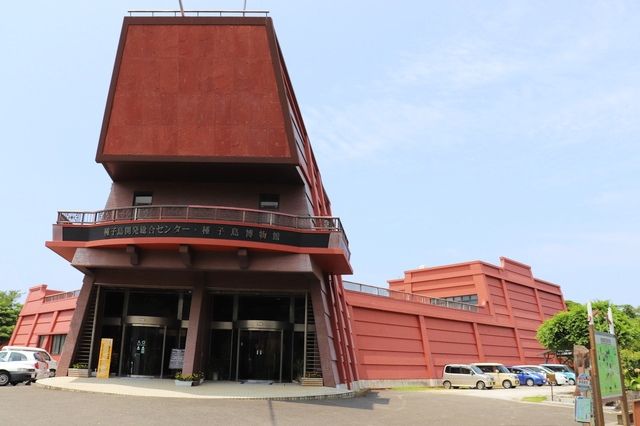 "Tanegashima Development Center Gunkan" Introducing the history, culture and nature of Tanegashima general museum is. Appearance in the image of a foreign Nanban ship is impressive.
1543 (Tenmon 12), Portuguese guns introduced to Tanegashima and matchlock guns, the first domestically produced gun など古式銃が約100丁のほか、島の刀鍛冶or火薬製法などの Many historical and folk materials are stored and exhibited It has been.
Besides, A diorama that introduces the culture and folklore of Tanegashima and. 自然or文化に関するビデオも上映しており、Tanegashimaについて学ぶことができるため、観光の最初に立ち寄るのがおすすめ.
Mangrove / Oura River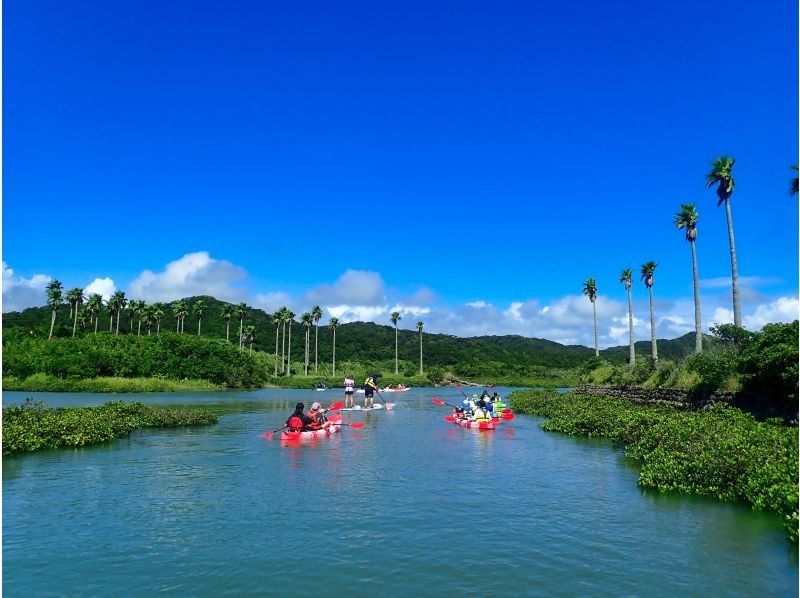 Located in the southern part of Tanegashima. A river that flows through the Hirayama district. Less than 1 m near the mouth of the river Crowded with Mehirgi (female driftwood) From the fact that Developed as a mangrove park It has been.
Tanegashima is the northern limit of the natural habitat of Mehirugi. and very rare. 「Tanegashimaのマングローブ林」として環境省「日本の重要湿地」 has also been selected as sea kayak or SUP You can enjoy activities such as experiences.
Related activities available for booking
Enjoy the scenic spots of Tanegashima
"Blue Grotto" Speaking of Okinawa or Hokkaido popular tourist spots around the country. It is not well known, but In fact, Tanegashima also has a "blue cave". .
続いて、"Blue Grotto"or「Chikura no Iwaya」、「Cape Kadokura」など A scenic spot in Tanegashima I'd like to introduce_______
Blue Grotto
fantastic and beautiful "Blue Grotto" . It is also possible to participate in the tour in Tanegashima is.
The meeting place for the tour is about 8 minutes by car from "JAXA Tanegashima Space Center", so it's very convenient!
In addition to sea kayaking, tours that can be booked at Activity Japan include snorkeling, cruising, landing on uninhabited islands, etc. It is advantageous because you can combine various activities you know!
Why don't you take a sea kayak tour around the fantastic and beautiful blue cave?
Related activities available for booking
Chikura no Iwaya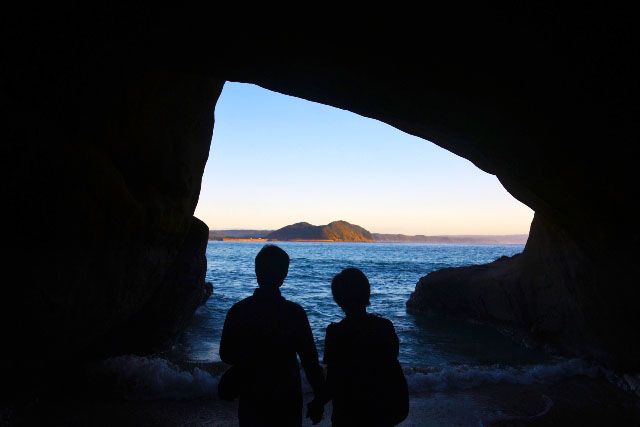 It is located in the right back of the Hamada coast Tanegashima's largest sea erosion cave (かいしょくどうくつ:波で浸食され、海岸の崖にできた洞窟のこと).
Because it is said that 1,000 people can sit inside the cave, Chikura no Iwaya " was named. The mysterious space created by nature is worth seeing There is!
by the way, Only 2 hours before and after low tide So be careful.
of Chiza no Iwaya Beautiful beaches outside, reefs offshore spreads out, and the photogenic scenery is truly a superb view! Perfect for shooting spots.
Cape Kadokura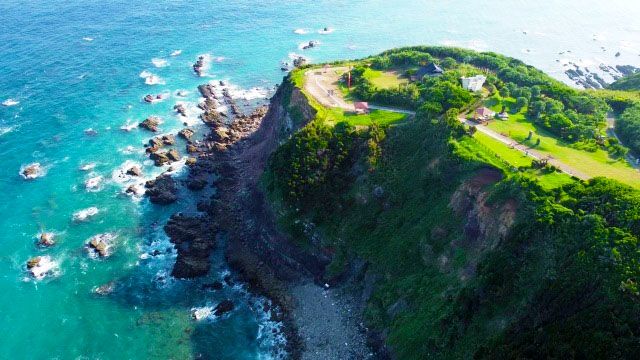 Located at the southernmost tip of Tanegashima. 1543 (Tenmon 12), Foreign ship with Portuguese on board wrecks and drifts ashore . He introduced guns to Japan for the first time.
In order to pass on history to future generations, Cape Kadokura Monuments such as the "Monument to the History of the Introduction of Guns" and monuments have been set up, "Place where guns were introduced" Many tourists visit as
Observatory There is also Sweeping views of Yakushima and the beautiful coastline I can do it.
Be healed by Tanegashima's power spots
Below is a rich natural environment A popular power spot in Tanegashima 、「Akou Arch」or「Male Dragon and Female Dragon Rocks」I'd like to introduce_______
Akou Arch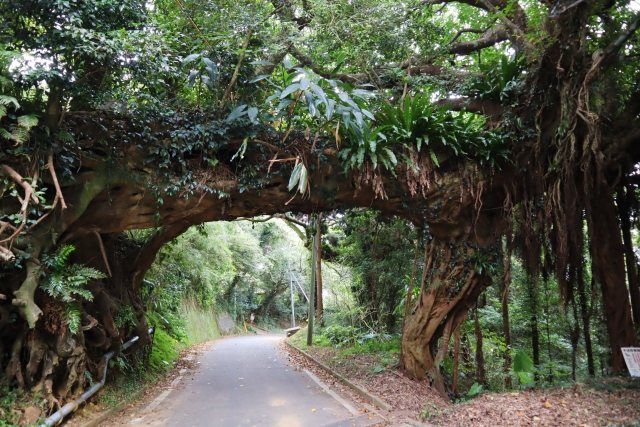 About 30 minutes by car from Nishinoomote Port via Prefectural Route 75, A huge arched Japanese pine tree in Anjo Village .
At thick Stem diameter over 1.5m There is also, and it is quite impressive when you see it up close.
"Arch of Akou" Collapsed by a typhoon and became an arch like the present It is speculated that
Although it has fallen, many aerial roots are growing from the trunk, A spot where you can feel the mystery and power of nature is.
Male Dragon and Female Dragon Rocks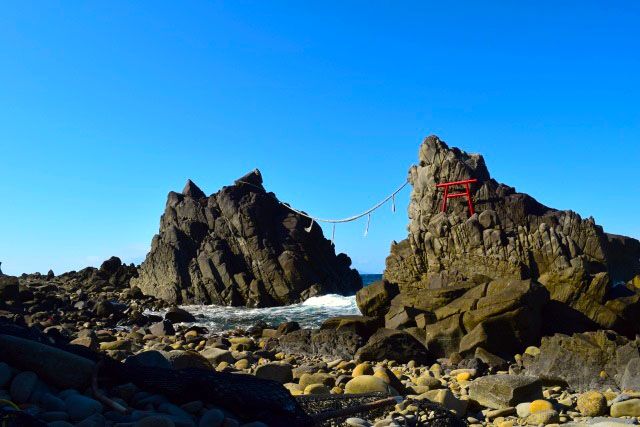 Located along National Route 58 in Hamatsuwaki Married couple rocks . towards Otatsuiwa rock on the left, Metatsuiwa rock on the right is called
On the male dragon and female dragon rocks, Legends such as ``A married couple who was swept away with their house on a stormy night turned into a rock,'' and ``The god of the couple who created Tanegashima turned into a rock.'' there is.
"Spot where the sunset is beautiful" also known as , Also recommended for shooting. It is also recommended to take a walk on a date at dusk while thinking about the legends related to the male dragon and female dragon rocks.
The rocks of the male dragon and the female dragon are tied with a shimenawa rope and have a divine atmosphere. Even now A power spot deeply revered by the people living in Tanegashima is.
Enjoy the local gourmet of Tanegashima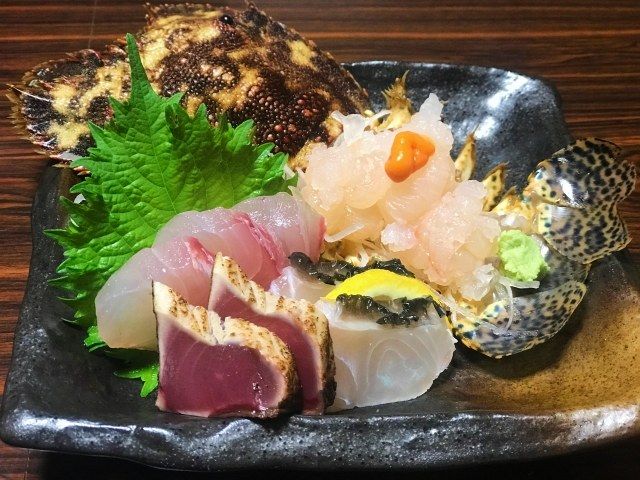 Gourmet food is one of the pleasures of sightseeing and traveling. Isn't it?
Speaking of Tanegashima's local gourmet, Characterized by rich umami Asahi crab to, as the name suggests Zori-like shape with strong sweetness Giant shrimp .
It is one of the oldest domestic brand chicken, Raised only in Tanegashima ingie chicken I would love to try it too.
Below, A well-known restaurant where you can enjoy the local gourmet of Tanegashima I'd like to introduce! Please visit during your sightseeing.
Fish master Ichijo
Tanegashima ingredients and shochu にこだわった「Fish master Ichijo」. Fresh seafood is popular It is a famous restaurant loved by locals.
A specialty of Tanegashima Asahi crab, giant lobster, and Anno potato tempura Recommended for those who want to enjoy local gourmet.
Asahi crab from November to December, giant lobster from September to April に獲れるので、スケジュールが合う人はぜひ「魚匠 一条」へ.
Rare shochu that is hard to find outside of Kagoshima and Tanegashima Also fulfilling. Please enjoy it together with the specialties of Tanegashima.
Minokichi Shokudo
Business hotel "Minokichi" restaurant in. Known as a special product of Minamitane Town, Ingy chicken, a natural monument is a specialty.
The Ingy chicken served at "Minoyoshi Shokudo" is raised at "Minoyoshi Farm", Outstanding freshness .
Enjoy the rich flavor and chewy texture of Ingyi chicken "Inggy Donburi" "Inggy Yakitori" is a must-try delicacy.
Introducing popular activities and experience rankings in Tanegashima!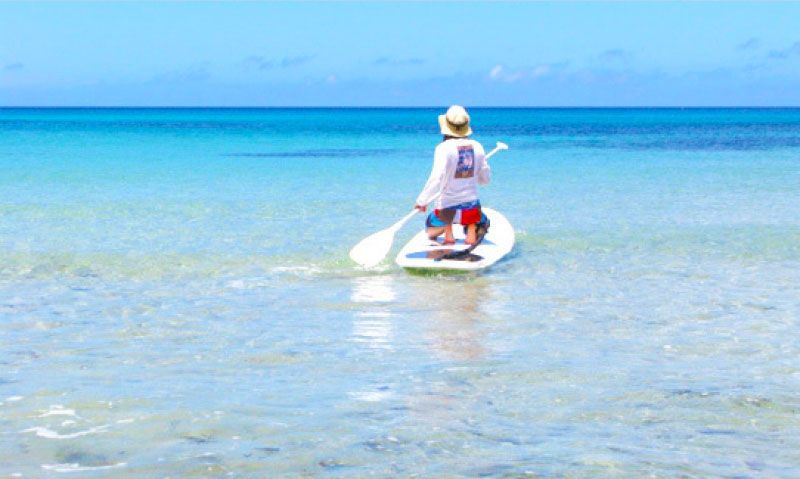 Tanegashima Then Sea kayaking through the mangroves or SUP Experiences are popular. You can also enjoy the beautiful sea snorkeling or surfing Also recommended.
People who want to catch big fish that they can't usually meet Sea fishing・fishing on a fishing boat challenge. the fish you caught Can be delivered to your home or purchased . You can also bring it to a nearby izakaya to taste it. I can do it!
Tanegashima is a treasure trove of sightseeing spots!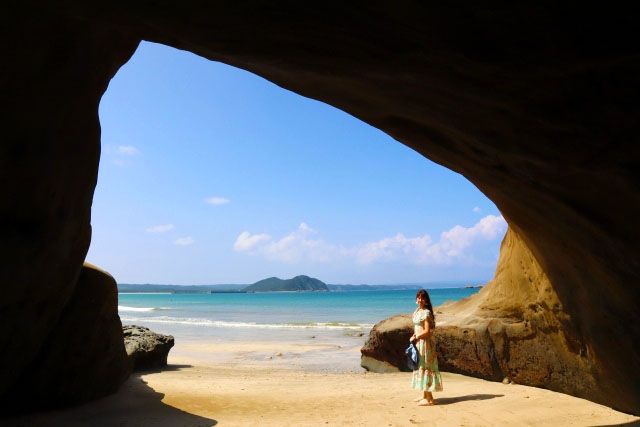 In addition to the history of the introduction of guns and the "Tanegashima Space Center", Tanegashima with many attractive sightseeing spots .
Many scenic spots and power spots Because there is, it is recommended for those who want to take pictures that look good on SNS.
Tour & local gourmet Please enjoy sightseeing in Tanegashima with us!
*Information such as plans, fees, and introduced facilities is current as of September 2022.
Editorial department recommended feature articles