Kansai Date spot recommendation? Little-known spots and power spots you want to visit as a couple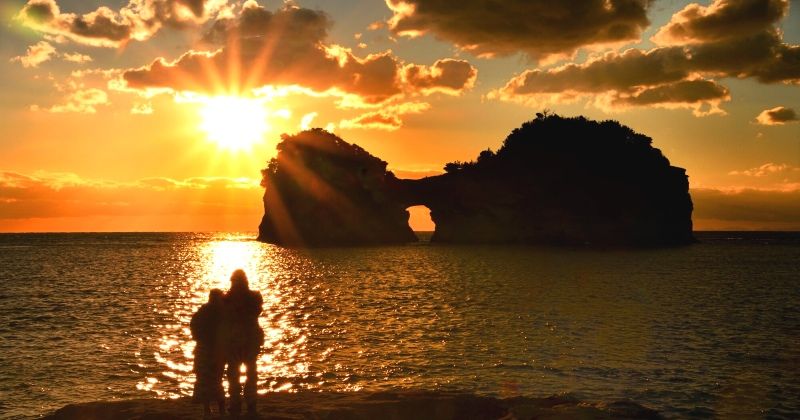 Activity Japan Editorial Department
This time Recommended date spots in Kansai will be featured!
Little-known spots that couples want to visit and power spots that are easy to visit even on a day trip.
Kansai We have picked up a variety of recommended date spots for each area!
Enjoy around the spot, Popular tour plan for couples Also focus!
Please use it as a reference for a new date plan!
Shirahige Shrine / Shiga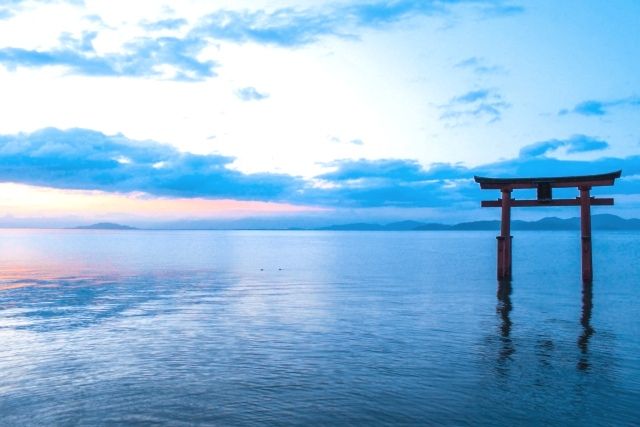 An old shrine standing by the lakeside in the Takashima area on the west coast of Lake Biwa.
The company name is read as " Shirahige Shrine "is.
The oldest shrine in Omi, said to have a history of more than 2,000 years, and is widely known for its beautiful vermilion-lacquered torii gate that rises into Lake Biwa. .
Not crowded except during the New Year's visit, Kansai area It is in Little-known tourist spots is.
Osaka from urban areas of 3 hours by car and, Another nice point is that it is in a location that is easy to visit even on a day trip from the Kansai metropolitan area. .
It is recommended not only as a power spot, but also as a date spot where you can enjoy the beautiful scenery.
" Shirahige Shrine " enshrines the god of guidance and road opening "Sarutahiko no Mikoto". In addition to prolonging life, it is said that there are happy benefits for couples such as marriage and child-bearing. .
Let's not only enjoy the scenery on a drive date, but also pray together!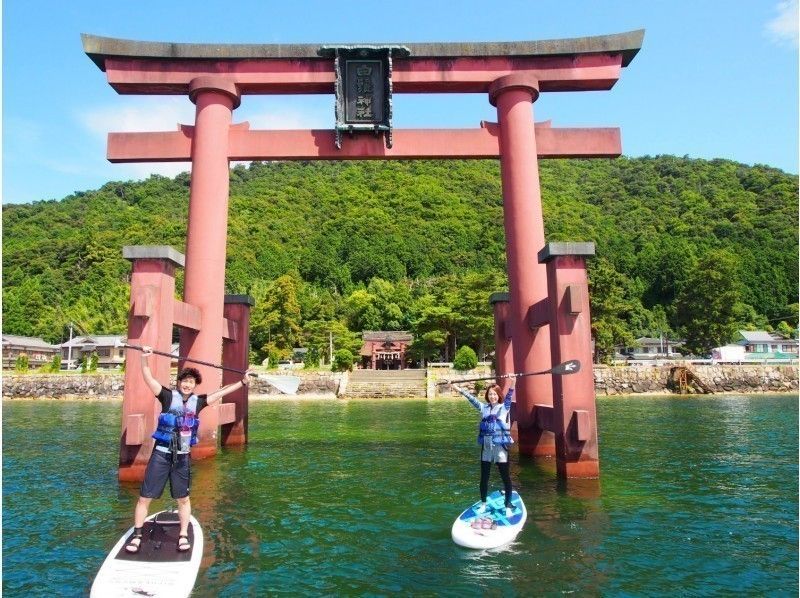 At Activity Japan, at Lake Biwa Kosai " Shirahige Shrine " It aims to SUP or Canoe experience plan can be booked.
In addition to the beautiful scenery of Lake Biwa, cruising in the mysterious scenery around Otorii standing on the lake is perfect for a date!
Why not experience it as a couple when visiting Shirahige Shrine on a date?
Fushimi Inari Shrine / Kyoto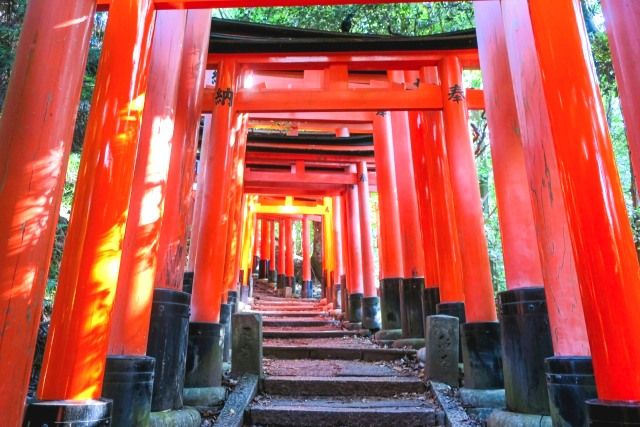 This shrine is located on Mt. Inari, a sacred mountain southeast of JR Kyoto Station.
near Kyoto The Kamo River, a first-class river representing the
The company name is read as " Fushimi Inarisha "is.
It is known as the head temple of Inari shrines all over Japan, the so-called "Oinari-san".
Countless rows of vermilion torii gates " Thousand Torii Gates " One of the most photogenic power spots in the Kyoto area, famous for .
Let's leave a wonderful two-shot in a fantastic location with vermilion torii gates.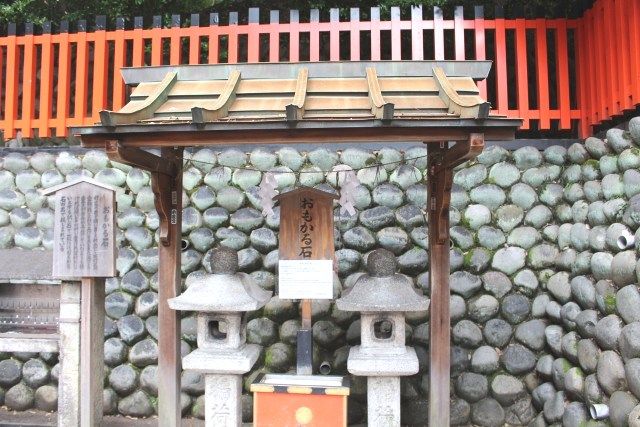 After passing through "Senbon Torii" Okusha worship place " is a power spot that you definitely want to visit as a couple.
in the back right " Omokaru Stone You can predict whether your wish will come true by predicting the weight of " .
By the way, if you feel the stone lighter than you expected, it is said that your wish will come true, so please try it together!
A scenic spot near the summit of Mt. Inari where you can see the city of Kyoto Yotsutsuji " And so on, there are other points where couples can get excited besides "Senbon Torii"!
Also, if you visit "Yotsutsuji" at night, you can enjoy the gorgeous night view of Kyoto!
At night, lined with illuminated vermillion torii gates " Fushimi Inari Shrine " is romantic .
Why don't you visit as a couple and enjoy a night view date that shortens the distance between you two?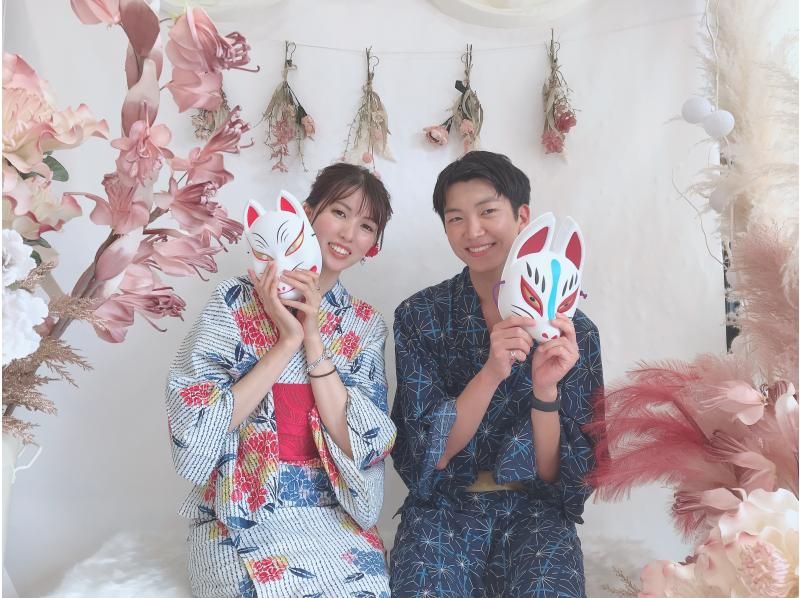 At Activity Japan, while learning about "Fushimi Inari Taisha", go around the standard spots " Fushimi Inari Shrine Tour for Super Beginners can be reserved.
The time required is about 90 minutes, so you can feel free to participate even in the middle of a Kyoto date!
again, Advantageous plan with kimono rental & hair set or, A plan that allows you to take selfies using professional camera equipment can also be booked.
Why don't you go to "Fushimi Inari Taisha" while dressing up in a kimono and leaving a nice selfie as a couple?
Lake Biwa/Shiga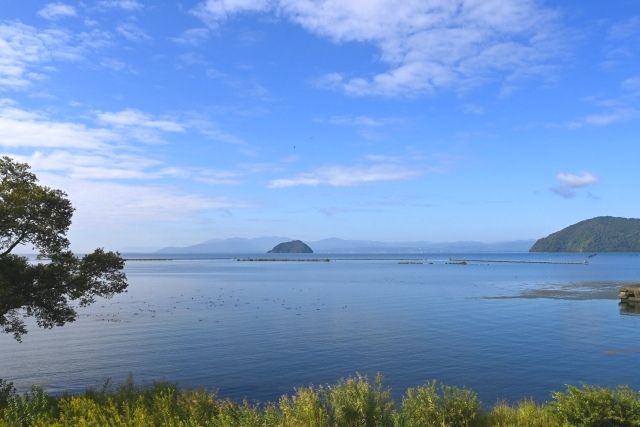 Shiga Lake Biwa is known as the largest lake in Japan, occupying one-sixth of the area of
There are many observatories and " Shirahige Shrine " Dotted with sightseeing spots such as power spots like In addition, it is a date spot representing Kansai where you can enjoy water activities. .
Lake Biwa has a wide range of dating spots around it, so if you have a car, you can move around smoothly.
Kansai area It is recommended as a drive date destination in!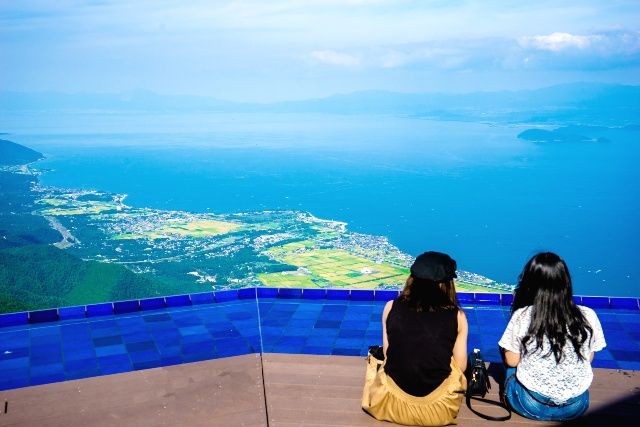 Among such date spots in Lake Biwa, we especially recommend " Biwako Terrace "!
A superb view point in the resort area "Biwako Valley" that spreads between Mt. Horaizan and Mt. Uchimiyama located southwest of Lake Biwa. is.
Near the summit of Mt. Horai, Café 360 offers a 360-degree view of the Kansai area from its arched wooden deck.
And near the summit of Mt. Utami, there is a spot called "The Main" where you can enjoy a superb view overlooking Lake Biwa while relaxing on a chair or sofa on the spacious wooden deck.
In the "North Terrace" in "The Main", there is a pay sofa seat "Infinity Lounge" on a first-come, first-served basis.
You can enjoy a private time as a couple while enjoying the resort feeling in a great location overlooking the north side of Lake Biwa!
A glass-enclosed ropeway and lift car runs to the summits of Mt. Horai and Mt. Uchimi. Feel free to stop by while driving around Lake Biwa!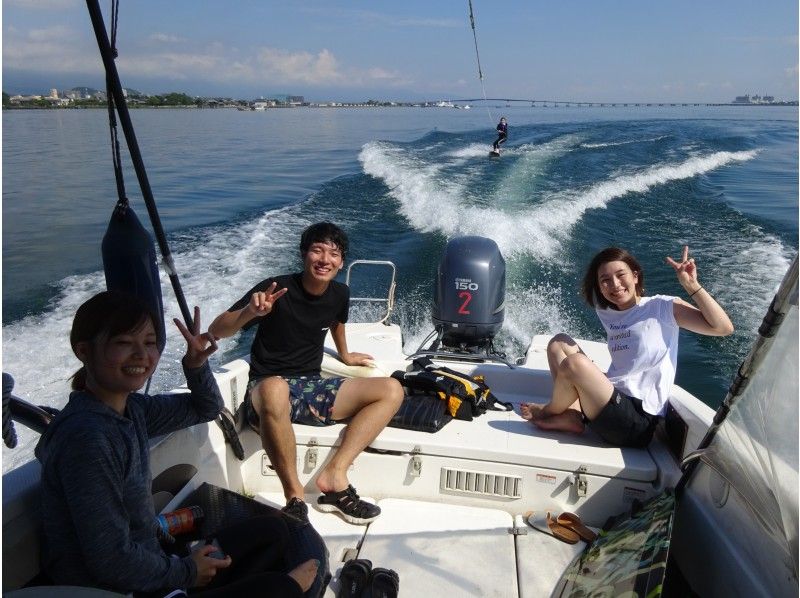 At Activity Japan, A SUP experience where you can cruise in the beautiful scenery of Lake Biwa full of charm or, Enjoy surfing while being pulled by a boat Wake surfing experience can be booked!
Special items other than swimwear and towels are included in the plan, so please feel free to include them in your date plan.
Kyoto Aquarium/Kyoto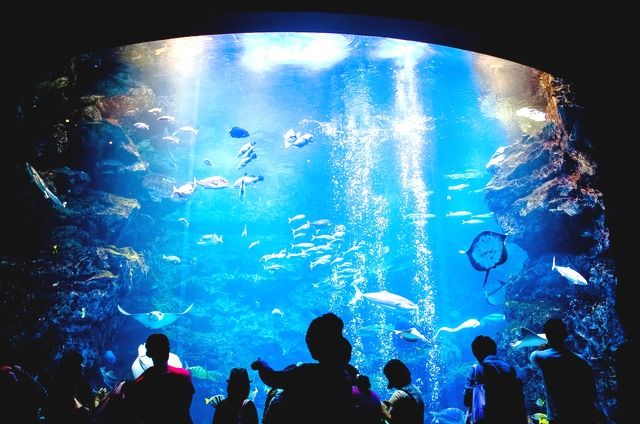 This aquarium is located in Umekoji Park, a popular spot for viewing seasonal flowers and lush greenery in central Kyoto, on the west side of JR Kyoto Station.
Although it is close to the center of Kyoto, it is less crowded if you avoid Saturdays, Sundays, and holidays. .
It is said to be one of the largest inland aquariums in Japan, located far from the coast, and the seawater in the facility is 100% artificial seawater.
Inside the hotel, The Japanese giant salamander, which is a national special natural treasure, Cape penguins, which are known for their habit of spending their entire lives together once they become a couple, spotted seals swimming in a tube-shaped tank, etc. .
There are many fascinating creatures on display that will keep you talking even when you look around as a couple.
A large water tank using approximately 500 tons of artificial seawater Sea of Kyoto " Then, you can sit on the sofa and watch the magical sight of schools of sardines and stingrays swimming gracefully.
After enjoying the entire aquarium as a couple, how about taking a leisurely look at the large tank to create a romantic atmosphere?
At Activity Japan, "Eigo de Izokukan" tour of "Kyoto Aquarium" with English commentary can be booked.
The commentary is in English and Japanese, so it's recommended for Japanese and foreign couples on an aquarium date!
Also, in the vicinity of "Kyoto Aquarium", Making bracelets with natural stones or, Traditional crafts handed down from the Nara period, making sachets Manufacturing experience You can enjoy
Before or after your date at the aquarium, how about making a pair of items as a couple or giving each other a finished product with an original design?
Umeda Sky Building Kuchu Teien Observatory/Osaka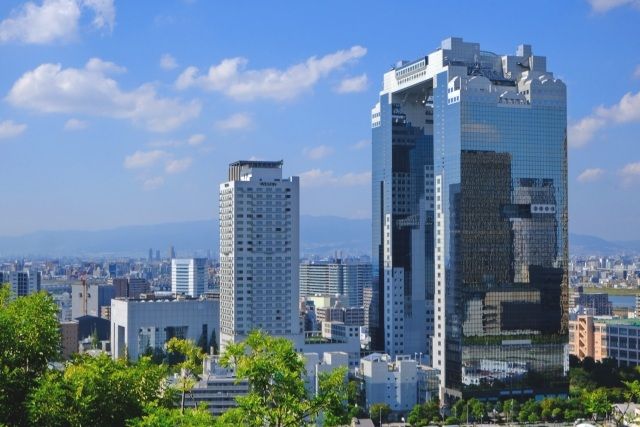 " Umeda Sky Building " is a huge landmark with a height of about 173m, located northwest of JR Osaka Station, near the Yodo River, a first-class river that flows through the city of Osaka.
It features a modern design with a see-through escalator between the two buildings. .
It's a unique shape that you can't see anywhere else, so why not take a couple shot with the Umeda Sky Building in the background?
The biggest point to recommend "Umeda Sky Building" as a date spot in Kansai is, A superb view spot installed in the top floor area " Kuchu Teien Observatory " is.
"Kuchu Teien Observatory" is an observatory facility that spans three floors, the 39th, 40th, and rooftop of "Umeda Sky Building".
On the 39th floor, ``Chinese Cuisine Sangu'' where you can enjoy authentic Cantonese cuisine and a superb view overlooking Osaka and also "Sky Lounge Stardust" where you can enjoy sake while enjoying the superb view there is.
It is recommended for couples to enjoy a luxurious and romantic time!
again, "UMEDA SKYBLDG GALLERY SHOP" selling limited goods and souvenirs Also, you can find souvenirs for Kansai dates and souvenirs for friends
The 40th floor is an indoor observation floor.
At the attached "cafe SKY 40", you can enjoy original blended coffee and beer from all over the world!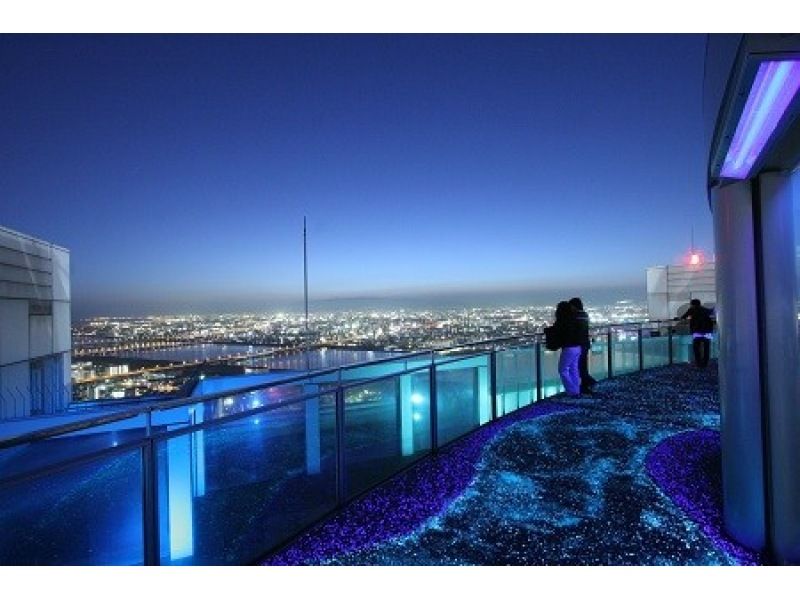 The rooftop A circular outdoor observatory floating between the two buildings that make up the Umeda Sky Building. sky walk " .
If you walk all the way around, you can get a panoramic view of the city of Osaka that spreads out below you!
If you visit at night, it will sparkle Osaka You can enjoy the night view of
How about visiting at the end of your Osaka date and enjoying a romantic or flirting time?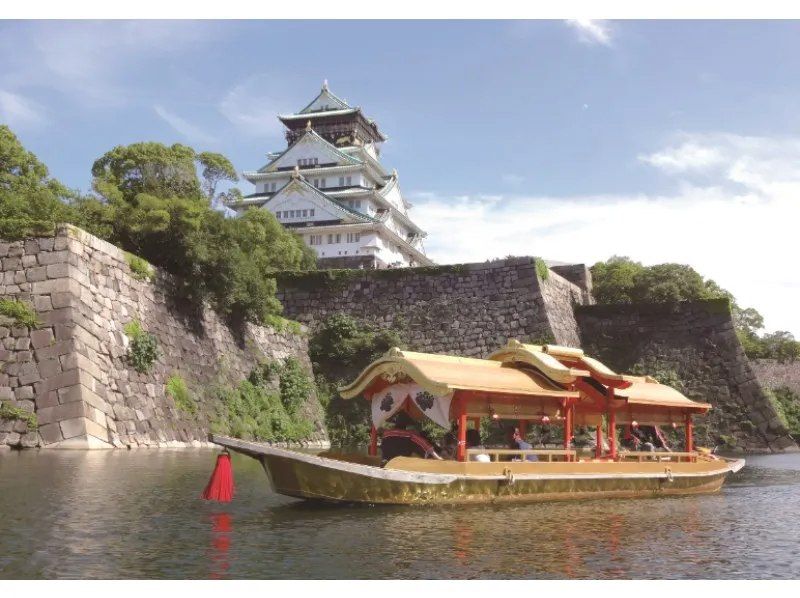 At Activity Japan, in addition to the admission plan to "Umeda Sky Building Kuchu Teien Observatory", " Osaka Amazing Pass can be reserved.
Unlimited rides on trains and buses excluding some lines in Osaka city & " Osaka Castle Museum " or " Osaka Water Bus (Aqua Liner) " You can also use sightseeing spots such as .
It's a great plan for visiting Osaka city on a Kansai date, so be sure to check it out!
" Umeda Sky Building Kuchu Teien Observatory " entrance ticket, You can see the works of Koji Kinutani, a famous Japanese Western-style painter. Koji Kinutani Tenku Art Museum You can also reserve a special set ticket with an admission ticket for "!
How about an adult Kansai date where you can enjoy the superb view and art together?
Shirahama/Wakayama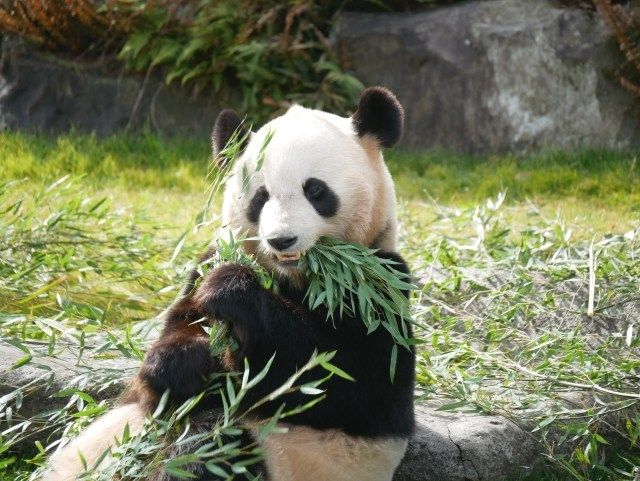 Shirahama teeth, Wakayama The southern part is a resort area known for its sea bathing and hot springs.
If you use the expressway, About 2.5 hours by car from Osaka city area, perfect location for a drive date destination is.
Recommended when visiting Shirahama on a date " adventure world " !
It is a huge complex that combines a zoo, an aquarium, and an amusement park.
In addition to being able to see giant pandas, which are rare even in Japan, up close, you can also enjoy shows by dolphins and whales. big ocean ", where you can observe animals living freely " safari world "etc .
There are so many attractions that it would be difficult to see them all in one day.
At Safari World, in addition to group tours in private cars, tours can also be taken on small private carts or bicycles. Couples can take a look around at the animals at their own pace!
You can't enjoy it at other date spots, " safari date Why don't you enjoy "?
And what I would like to introduce along with "Adventure World" is " Engetsuto Island "is.
A small island floating in the sea of Shirahama, characterized by holes created by water erosion.
If you visit during the vernal and autumnal equinox seasons, you can see the miraculous and mysterious scenery of the setting sun overlapping the hole of the island. .
At the end of the "Shirahama" date, how about creating a romantic atmosphere with a couple looking at the superb view created by nature?
At Activity Japan, A lunch buffet plan where you can enjoy the hot springs of Shirahama, a resort area full of charm, with meals can be booked.
Since it is an indoor facility, you can enjoy Shirahama without any problems even if the weather suddenly changes on your date!
again, Shirahama/Tanabe Bay You can enjoy nature and the sea at Sea kayaking experience and the popular activity " fly board " experience can also be booked!
Why don't you try an activity that you haven't experienced in an open feeling like a date at a resort area!
ROKKO Forest Sound Museum / Hyogo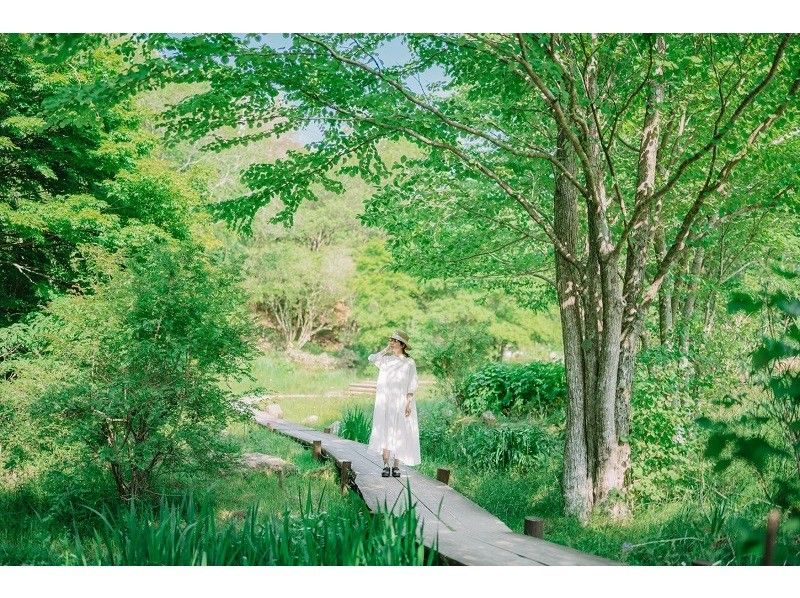 Kobe/Rokko A facility in the mountains of Mt. Rokko straddling between Arima Onsen.
A museum exhibiting automatic musical instruments such as music boxes and automatic playing organs. .
There are also "concerts without musicians" that use automatic musical instruments, and you can enjoy the tones that have a history of over 100 years while listening to explanations from the staff.
outdoor area SIKI Garden ~Sound Promenade~ ", you can enjoy the rich nature of Mt. Rokko, and you can hear music when you sit down " sound bench " and the ubiquitous " nest box music box "etc .
An extraordinary experience awaits you where you can quietly enjoy music in a space freed from the hustle and bustle of the city.
Take a walk as a couple and find various music that coexists with nature and have a blast!
Also, at the "ROKKO Forest Sound Museum", you can actually experience Music box assembly experience and musical instrument making experience You can also challenge
It might be interesting to make a handmade music box that you can listen to the songs of your couple's memories!
At Activity Japan, such " ROKKO Forest Sound Museum " You can book your admission ticket at a great price!
You can make a reservation by specifying the date, so please make a reservation according to your date schedule!
There are lots of recommended date spots in Kansai!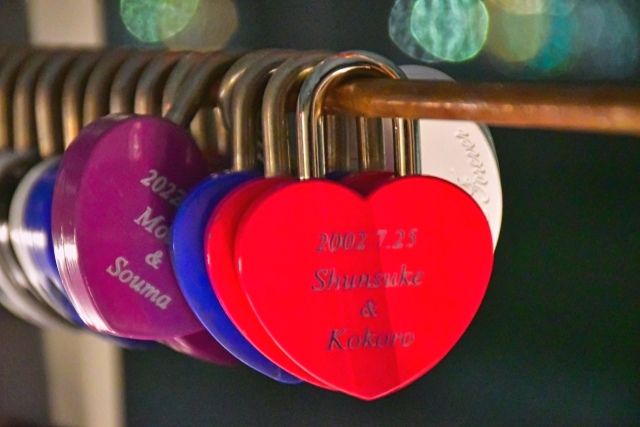 This time Recommended date spots in Kansai featured!
In each area, there are surprisingly hidden spots, spots that can be reached on a day trip from the city, spots that are perfect for driving dates, and so on.
Each spot has its own unique style, so it should be easy to plan various styles of dates.
Please refer to this special issue, A new Kansai date plan that does not get stuck Please try to assemble!
*The information in this article is current as of March 2023.
Editorial department recommended feature articles