[Kyoto Shimogyo] Let's make the traditional smell bag with your favorite scent! Original handmade experience enjoyed in ancient city
プランID:13790 提供:Asuka
1,620yen~​ ​(tax included)
大人・小人1人あたりの料金
プランID :

13790

提供:
Kyoto / Kyoto Station
perfume making experience
Empty-handed OK
Rain departs Allowed
子供参加可
ファミリーで楽しむ派
スタート時間

Participating age

3 才~

Time required

Within one hour

ScheduleRegularly
Assemble point Look in GoogleMap
Description​ ​
The natural fragrance formulated a plan to make you just smell bag. Nara addition to the smell bags transferred from the era to enjoy the fragrance to carry, traditional Japanese crafts that have been used, such as a variety talisman and insect repellent. Sweet scent of, in preparation to suit your taste, such as refreshing scent, let's create a just smell bags of yourself!
Freely arrange up to the smell of contemporary from the old-fashioned scent
Before formulating the incense, you will receive the actual while trying the smell of incense description. Sandalwood to be a very good fragrance at room temperature, such as Borneolum and clove with insect repellent effect. Also change the scent by the amount of compounding, you different smell bags of personality voila individual. Once lost, such as the amount of the blend, please consult the staff. Please let me help you make a fragrance to suit your taste!
Healed mind to the fragrance of the sum of the natural! One sachet in the world
Once you have formulated and choose the bag put the perfume and decorative cord. Crepe bags if there is a variety of colors and patterns, you can enjoy to choose. Original cute smell bag is completed by a combination of how the color of the string! You can easily so you can enjoy even in children. Because the material is a natural fragrance to use, you can experience with confidence.
Handmade experience to become memories of a wonderful journey
How to use it as soon as you like. Carry around as a talisman, of course, you can also enjoy a favorite scent of clothing put in a chest of drawers. With the fragrance with insect repellent effect, it is a good thing us also plays a role as an insect repellent. Also vary in how to use, in the moment that was able to smile all the same! Time itself of Manufacturing experience will be precious memories of the trip.
---
Attractions of the plan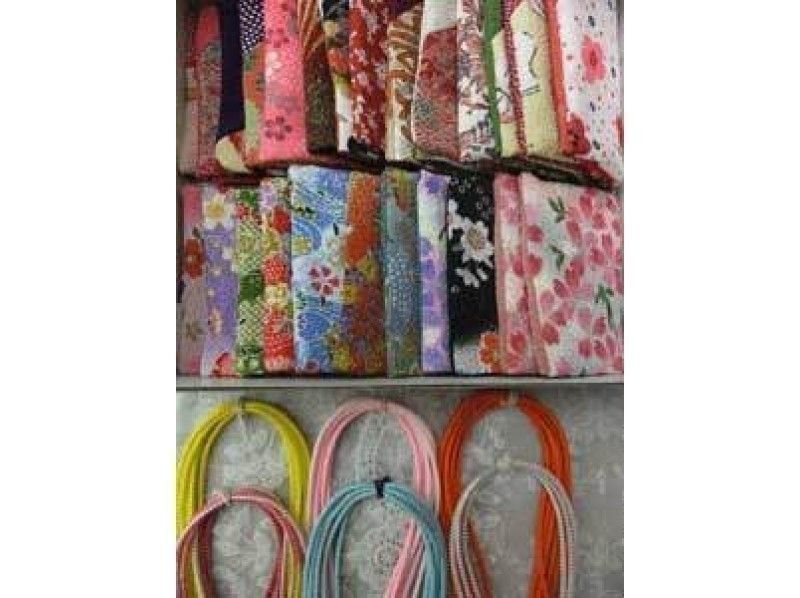 Cloth or string of smell bag is abundantly available You can choose what their favorite. It is fun handmade experience unique!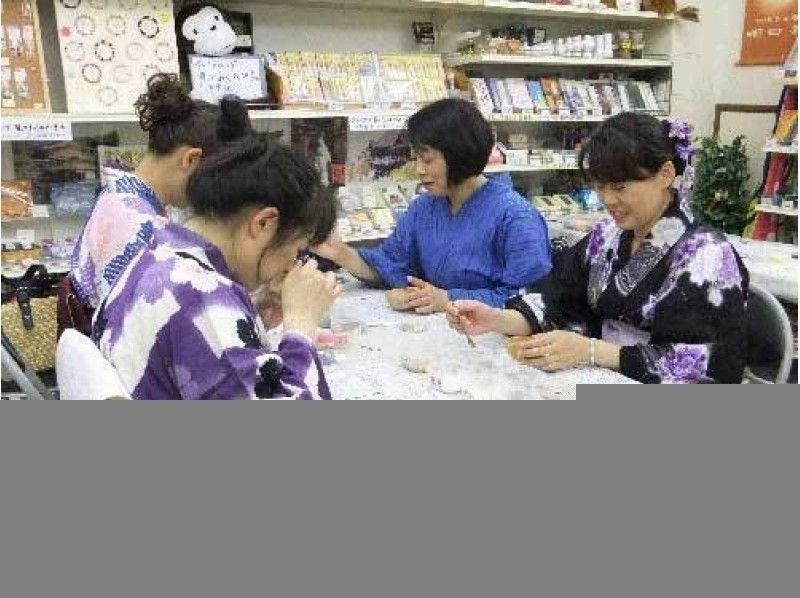 Also experience kimono OK! To make while sitting, without the worry about clothes dirty! You can also directly experience also in uniform in the kimono.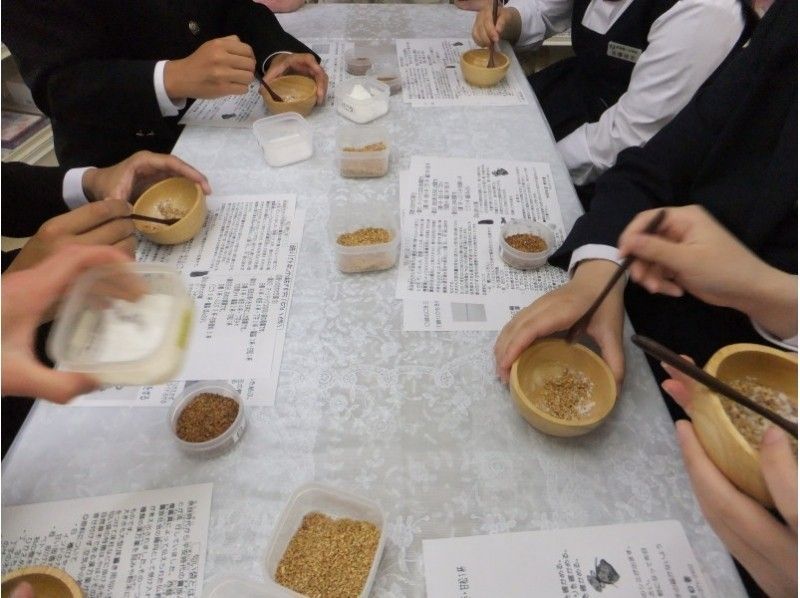 Challenge to the formulation of incense After listening to the commentary, such as incense fragrance and efficacy of, let's formulated in arrangements of my own.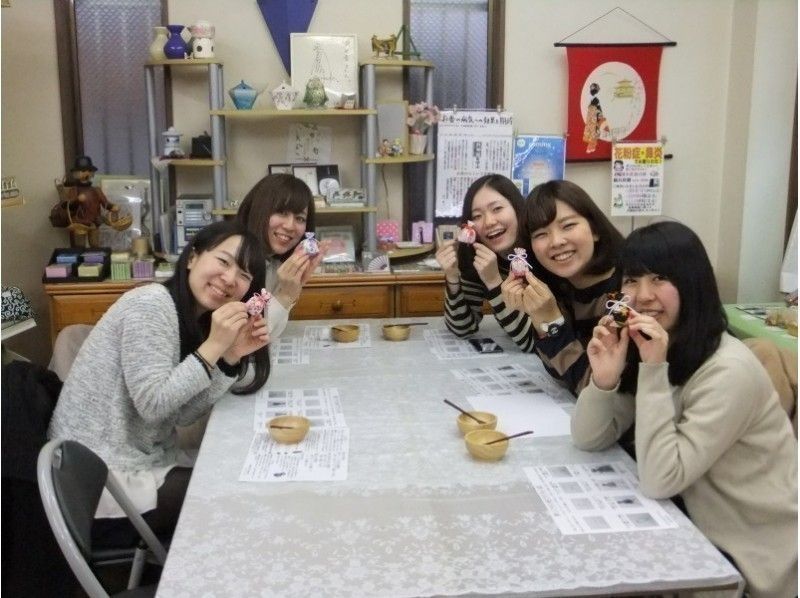 Friends handmade small items with your friends to each other Because everyone can experience together, all the more even joy. Smile is spilled.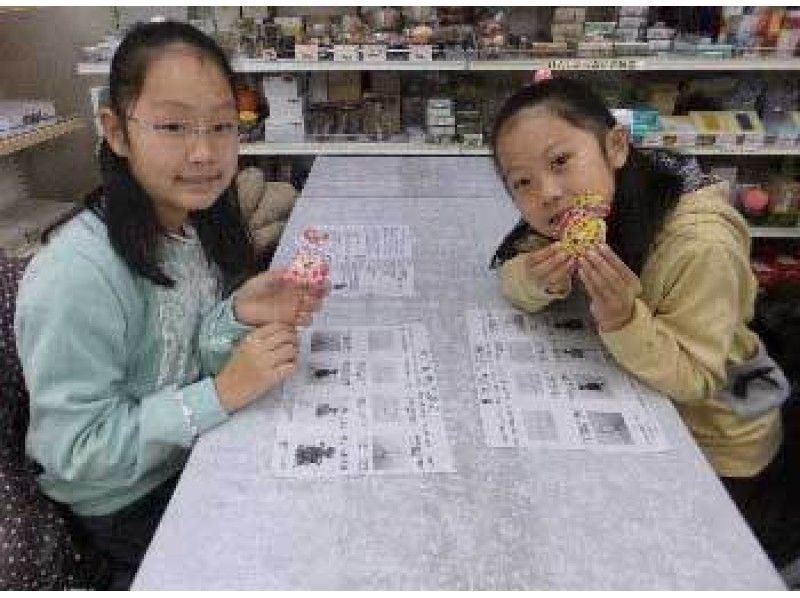 Popular experience classroom for children Also to events events of areas, such as field trips and children meetings we use our.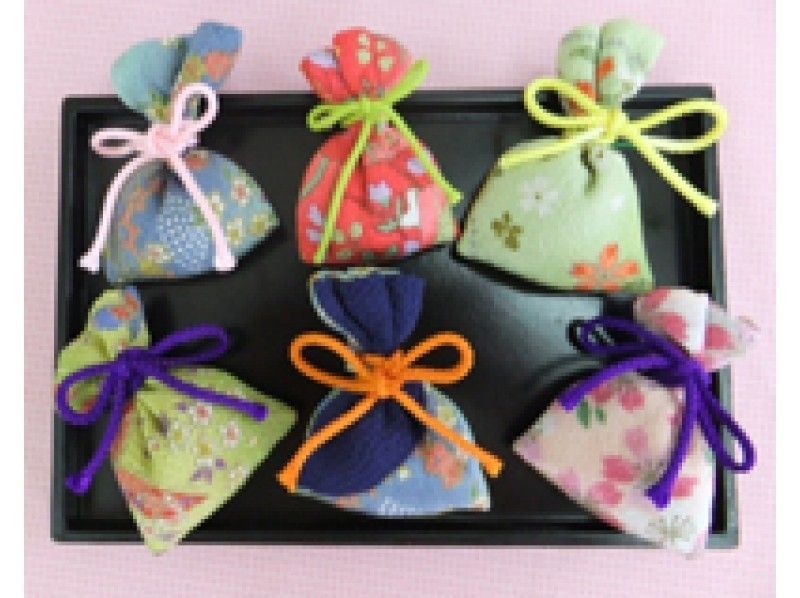 Original smell bag is finished! It looks even smell cute smell bags of a variety of their own specification. Perfect in Kyoto of memories!
---
Information
Minimum number of people
1 人
Number of people who can book
2人〜10人
Schedule
Regularly
Assemble time
9:30~16:30
※ It becomes a time in 30-minute intervals in the above-mentioned your time.
Please fill in the hope of the time at the time of your application.
Assemble point
Asuka
Reservation deadline
Before 2 days
---
Regarding advance preparation
| | |
| --- | --- |
| About clothings and must-bring items | Nothing in particular. |
| About rental items | Nothing in particular. |
---
Facility information
Changing room
toilet
shower
Hot spring
Locker
Hairdryer
Parking Lot
コンビニ
スーパー
---
Access and map
所在地
Shimogyo-ku Kyoto Kyoto Prefecture Ebisubaba-cho, 20
How to reach by car
Meishin about 10 minutes from the highway "Kyoto Minami IC"

※ There is parking space for one car
How to reach by train
JR Sagano Line "Tambaguchi" about a 10-minute walk from the station
---
Price list
Basic charge
| | |
| --- | --- |
| Adult and children / people 1,620yen | |
※Prices including all taxes.
※上記は基本料金になります。
※日程によって料金が異なる場合がございますので、日程を選択した後に表示される料金表をご覧ください。
---
---
お支払い・キャンセルに関して
About payment
Please pay at the day of cash. (Card not available)
Payment method
The payment method specified by the operator.
About cancellation fee
In case of cancellation or change, please immediately contact us by telephone.
If it is canceled by the convenience of the customer, you will be charged a cancellation fee of following.

The day before: 50% of the experience fee
On the day: 100% of the experience fee

※ With regard to organizations like, the cancellation of the day of the period from one month before than classroom participation reservation date will be charged a cancellation fee.
開催中止に関して
---
Other
Matters require attention
• The smell bag you can one Otsukuri. Work you can take home that day.

- Age 3 years of age or older. If you are under 7 years of age must be accompanied by a guardian.
- 30 or more people like are different venue. 80 people or more, please contact us.

And experience time: 9:30 to 16:30
※ It becomes a time in 30-minute intervals in the above-mentioned your time.
Please choose the desired time at the time of your application.
Other notices
※ 30 people or more like depends on the venue.
100 or more people ※, please contact us.
By decoration ※, charges differ.
※ The experience of foreign people, it must be accompanied by an interpreter.
みんなの体験談
There are no reviews yet
1,620円~(税込)
大人・小人 1 人 あたりの料金
Included in price
Experience fee, material cost, power stone containing ornaments, consumption tax
| | |
| --- | --- |
| | スタート時間 |
| | Participating age3 才~ |
| | Time required Within one hour |
| | ScheduleRegularly |
| | Assemble point Look in GoogleMap |