[Kyoto Shimogyo] Let's make a bracelet in Power Stone! Original handmade experience enjoyed in ancient city
プランID:13788 提供:Asuka
2,200yen~​ ​(tax included)
大人・小人1人あたりの料金
プランID :

13788

提供:
Kyoto / Kyoto Station
Making accessories
Empty-handed OK
1 person participation Allowed
Rain departs Allowed
子供参加可
ファミリーで楽しむ派
スタート時間

Participating age

3 才~

Time required

Within one hour

ScheduleRegularly
Assemble point Look in GoogleMap
Description​ ​
Using the power stone is a plan to make your own original bracelet. The natural stone Power Stone has a mysterious power, have been valued as the stone that brings good luck is used to ward off evil and charm since ancient times. A combination of the stone with the power to grant a wish, let's create the only bracelet of their own.
As soon as you are or put any wish!
Each stone has been hidden is different power. Those that lead to good luck, something to heal the mind, which enhance the friendship, that fortune is increased. Combination freely. Let's decide the design in accordance with the meaning and the desire to have the stone. Once lost in the combination, please consult the staff. Please let me help you make a bracelet to match the hope of everyone!
Bracelet of their own size to make he wanted to
Because it is tailored to their own hands, it is handmade charm can be the size of your choice. Also is commercially available liked the design, it may not go so that the size thought. It can also be tailored to the wrist of men and children if you make on your own. Children also can experience together with your parents or guardians from 3 years old.
Handmade experience to become memories of a wonderful journey
What to do with the finished work is different. If you wish to use on your own as a talisman, better to exchange to make a thing of each other in the couple, who are in the gift as a souvenir. Any use, of the moment that was able to smile all the same! Time itself of Manufacturing experience will be precious memories of the trip.
---
Attractions of the plan
Use the natural stone Power Stone Power Stone is said to have the mysterious power since ancient times. In our plan we can make a bracelet using only power stone of natural stone.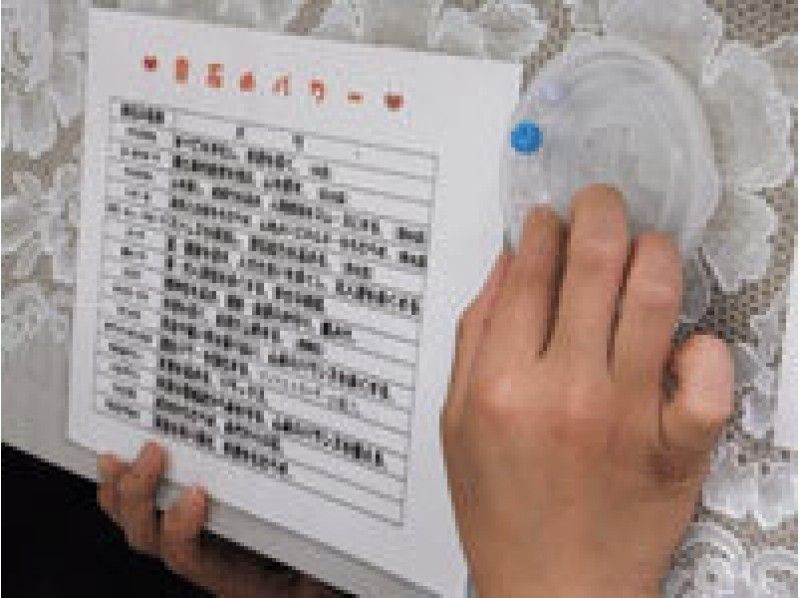 Stone choose to fulfill their wishes It also describes an easy-to-understand for the first time of the person! While watching the written description try selecting a stone.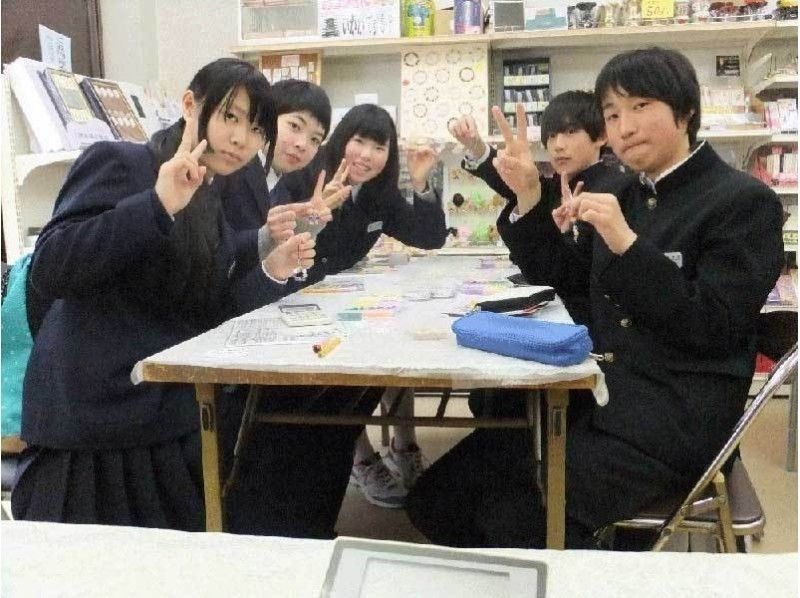 Ideal for hands-on learning of the school trip! Cute work is finished in 30 minutes to 1 hour! Also in the memorial of Kyoto tourism is also popular in the learning of a school trip.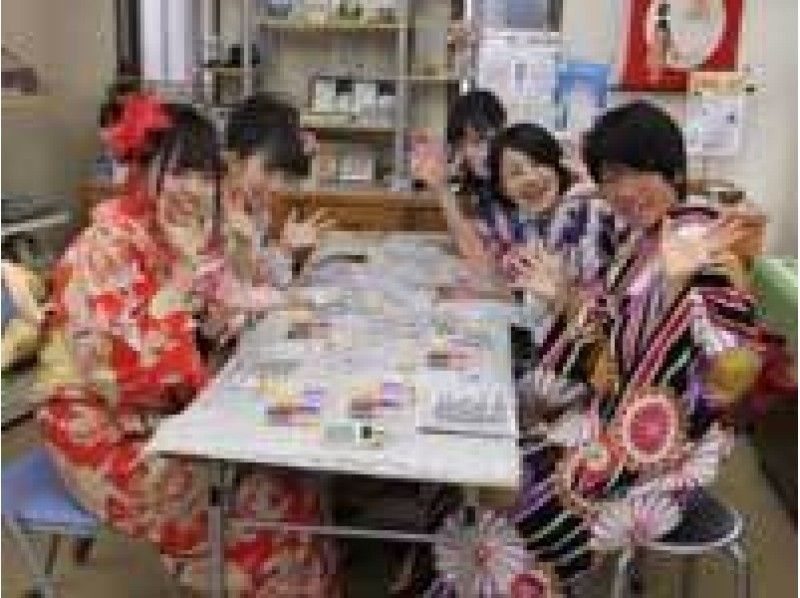 Also experience kimono OK! To make while sitting, without the worry about clothes dirty! You can also directly experience also in uniform in the kimono.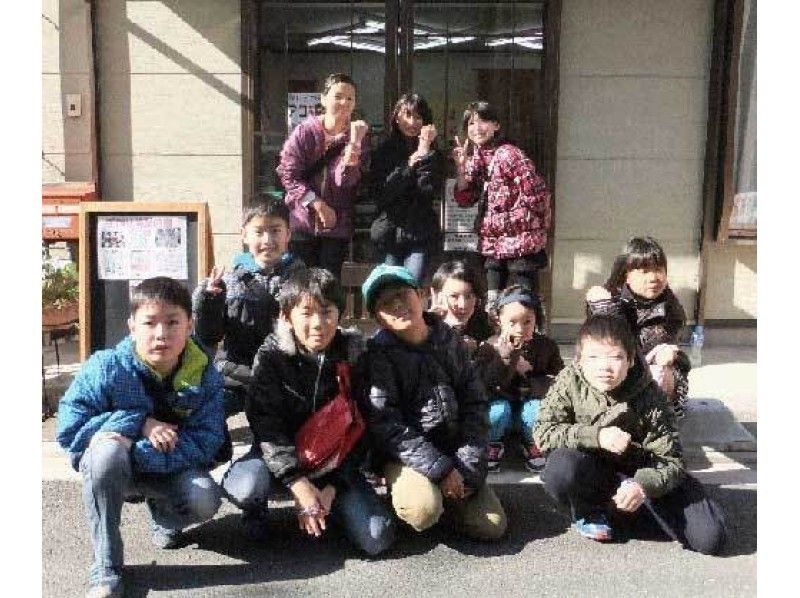 Popular experience classroom in elementary school Well as to the regional event events such as field trips and children meetings we use our.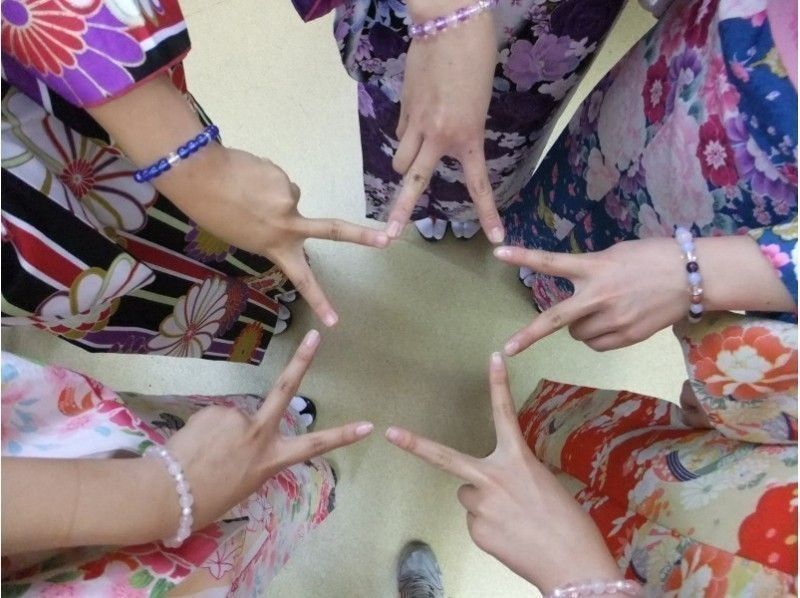 A matching bracelet with your friends to each other I mean, a matching making fun, somehow exciting. It may deepen ties with your friends!
---
Information
Minimum number of people
1 人
Number of people who can book
1人〜10人
Schedule
Regularly
Assemble time
9:30~16:30
※ It becomes a time in 30-minute intervals in the above-mentioned your time.
Please choose the desired time at the time of your application.
Assemble point
Asuka
Reservation deadline
The day before, until 5 PM
---
Regarding advance preparation
| | |
| --- | --- |
| About clothings and must-bring items | Glasses of those who need, please bring your own. |
| About rental items | Nothing in particular. |
---
Facility information
Changing room
toilet
shower
Hot spring
Locker
Hairdryer
Parking Lot
コンビニ
スーパー
---
Access and map
所在地
Shimogyo-ku Kyoto Kyoto Prefecture Ebisubaba-cho, 20
How to reach by car
Meishin about 10 minutes from the highway "Kyoto Minami IC"

※ There is parking space for one car
How to reach by train
JR Sagano Line "Tambaguchi" about a 10-minute walk from the station
---
Price list
Basic charge
| | |
| --- | --- |
| Adult and children / people 2,200yen | ※ by the stone you want to use a different fee. |
※Prices including all taxes.
※上記は基本料金になります。
※日程によって料金が異なる場合がございますので、日程を選択した後に表示される料金表をご覧ください。
---
---
お支払い・キャンセルに関して
About payment
Please pay at the day of cash. (Card not available)
Payment method
The payment method specified by the operator.
About cancellation fee
In case of cancellation or change, please immediately contact us by telephone.
If it is canceled by the convenience of the customer, you will be charged a cancellation fee of following.

The day before: 50% of the experience fee
On the day: 100% of the experience fee

※ With regard to organizations like, the cancellation of the day of the period from one month before than classroom participation reservation date will be charged a cancellation fee.
開催中止に関して
---
Other
Matters require attention
Power Stone bracelet you can one Otsukuri. Work you can take home that day.
※ by the stone you want to use a different fee.

- Age 3 years of age or older. If you are under 7 years of age must be accompanied by a guardian.
- 30 or more people like are different venue. 100 people or more, please contact us.

And experience time: 9:30 to 16:30
※ It becomes a time in 30-minute intervals in the above-mentioned your time.
Please fill in the hope of the time at the time of your application.
Other notices
※ 30 people or more like depends on the venue.
100 or more people ※, please contact us.
みんなの体験談
子供が石が好きで、誕生日の日に石を使ったアクセサリーを作ろうと思い参加させてもらいました。
スタッフの方も丁寧で、楽しい時間を過ごすことができました。
ありがとうございました。
参加日: 2017 年 06 月
Making accessories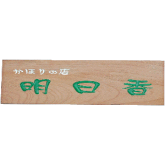 事業者からの返信コメント
お子様の誕生日という記念日に当店でのブレスレット作りを選んでいただき、とてもうれしく思います。
お子様はじめ、ご家族様がこれからもしあわせが続きますように、願っております。
また、機会がございましたら、ご来店ください。京都・明日香。.
カップル
ファミリー
友人と
ひとりで
雨天
初挑戦
子供の誕生日として、子供の好きな石を使ってブレスレットを作ろうと思い参加しました。
スタッフの方々が感じの良い人ばかりで、子供にもお誕生日おめでとうと言ってくれました。
ブレスレットも綺麗なのが出来ましたし大変満足できました。
選り好みして2200円超えてしまいましたが、こーやって自分で作るのと、自分でデザインも決めれるので満足です。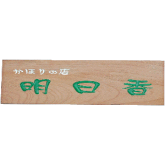 事業者からの返信コメント
お子様のお誕生日にご来店いただき、ありがとうございました。お子様もすなおで、ブレスレットも上手にデザインされました。ブレスレットを大切にしていただけたら、うれしく思います。機会がございましたら、またぜひご来店ください。京都・明日香.
一つひとつ丁寧に説明をして下さり、素敵なブレスレットを作る事が出来ました。旅のいい思い出になりました。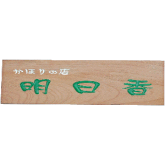 事業者からの返信コメント
お気に入りのブレスレットが出来上がって、良かったです。機会があれば、またぜひお越しください。お待ちしております。 明日香.
2,200円~(税込)
大人・小人 1 人 あたりの料金
Included in price
Experience fee, material cost, consumption tax
| | |
| --- | --- |
| | スタート時間 |
| | Participating age3 才~ |
| | Time required Within one hour |
| | ScheduleRegularly |
| | Assemble point Look in GoogleMap |