スタート時間

Participating age

13 才~

Time required

2-3 hours

ScheduleMarch 1, 2006 to November 30
Assemble point Look in GoogleMap
Description​ ​
The ever popular outdoor sports, why not challenge the rafting? About 5 kilometers down the rapids of the Tama River in 6 bid Rafutoboto is to introduce, a two-hour river tour!
After the tour, lunch and BBQ in the option, the party is also possible additional ♪
Experienced instructors will support you!
Okay Even if you can not swim even beginners.
Affiliation guide is 10 people more than 10 years experience complete set of 12 people, please leave in peace.
Experienced instructors, safe, and fun guide.
Tokyo of the river also shalt not despise!
Tap water of water of Tokyo Tama River, there is a stable amount of water through the water quality is also good a year.
Definitely be able to naturally enjoy 120% of Okutama!
Enhancement of the Tama River number one facility boasts ♪
After playing a lot, in a overlooking a great location the Tama River, please spend leisurely even after the tour at lunch & BBQ party.
Facilities such as the canoe bar, multipurpose room, hot shower etc. are fulfilling ♪
---
Attractions of the plan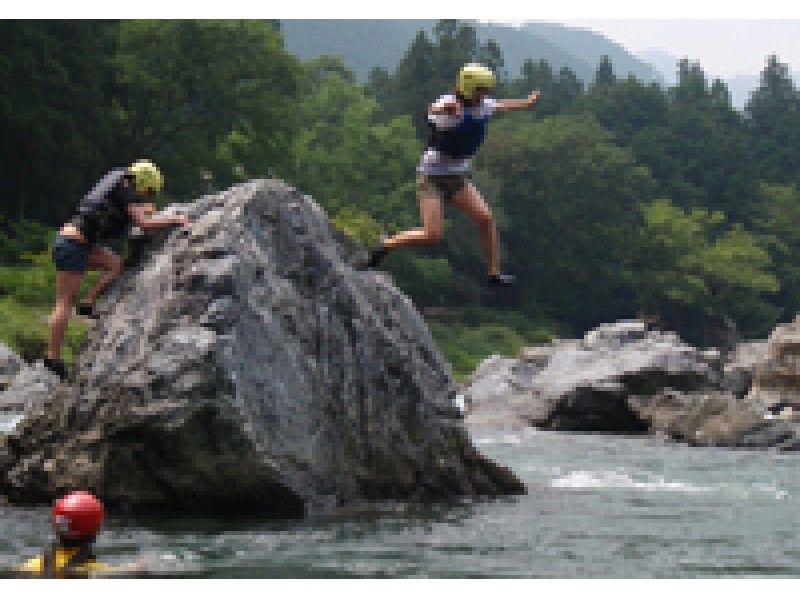 It is not in just a river only. Also it offers various attractions throughout.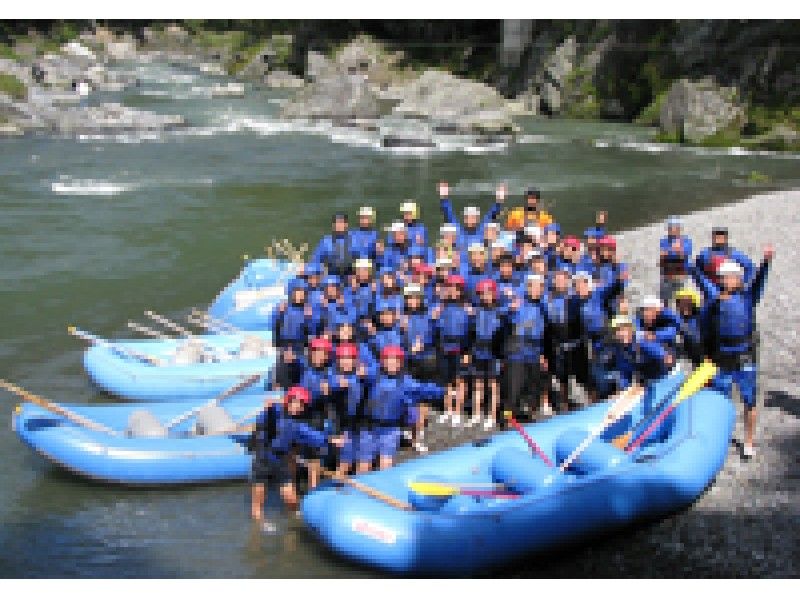 Corporate training, even organizations track record from a school trip to the Women's Association wealth. The contents also can be arranged.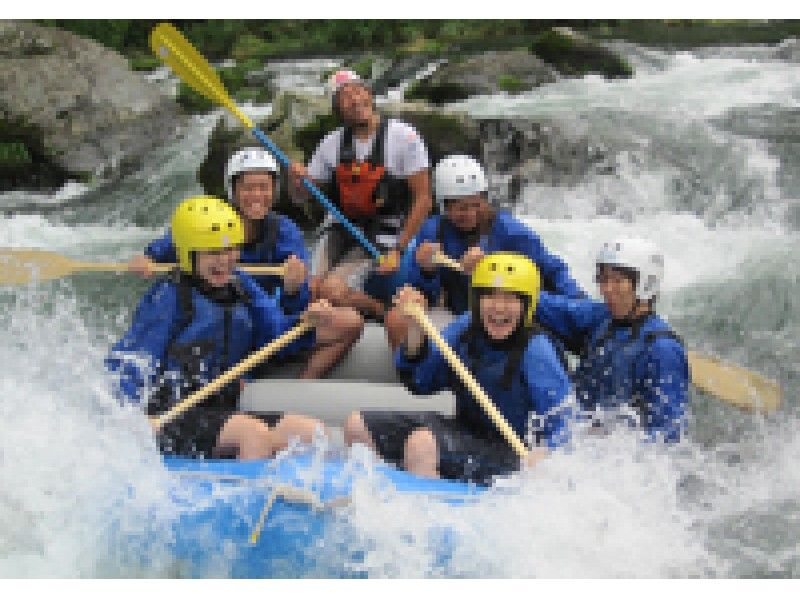 Full rotation in a day, seven days a week from March of fresh green until November of autumn leaves. At any time do not hesitate please.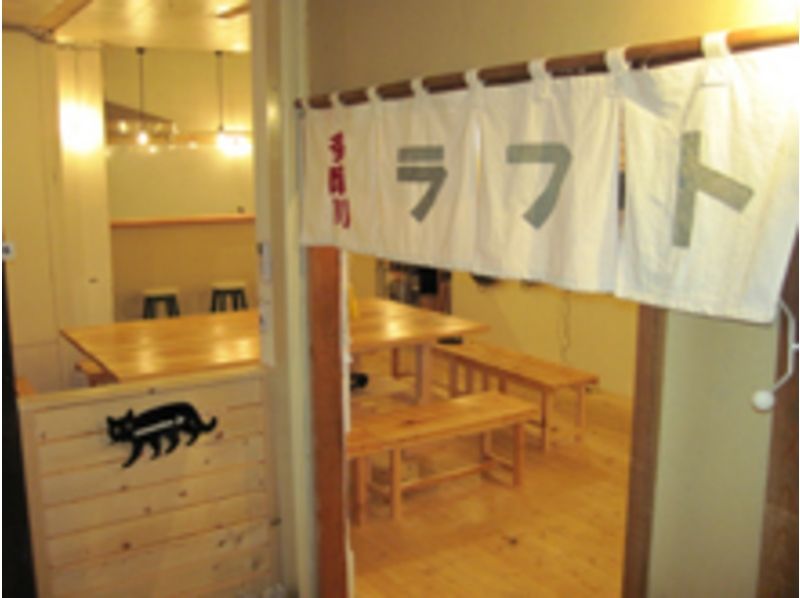 A commitment of alcohol offers at reasonable rates!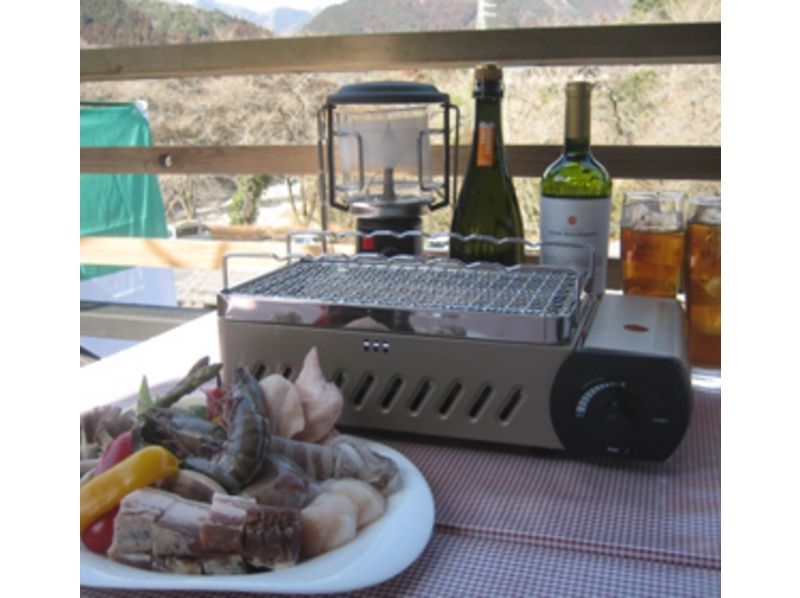 Italian a BBQ using the wood deck and terrace of outdoor you can enjoy!
---
Information
Minimum number of people
1 人
Number of people who can book
1人〜
Schedule
March 1, 2006 to November 30
Assemble time
March to November of the normal tour
AM course 9:30 set
PM course 13:00 set

Limited time tour from July to September
AMコース 9:10集合(~12:00解散)
PM course 12: 30 assembly (~ 15: 30 dissolved)
SSコース 15:30集合(~19:00解散) 

At the time of booking, please fill in your time of hope.
Assemble point
River House (Mitake Station 3-minute walk)
Reservation deadline
The day before, until 5 PM
---
Regarding advance preparation
About clothings and must-bring items
Necessities
·towel
Swimwear or instead of underwear

When there is, it is convenient
· T-shirt surf pants and easy to dry shorts
Glasses band (person of glasses)

※ Please do not bring health management on the food.
About rental items
Such as boots and life vest, equipped with other necessary will be available here.
※ You can outfit free rental required.
---
Facility information
Changing room
toilet
shower
Hot spring
Locker
Hairdryer
Parking Lot
コンビニ
スーパー
---
Access and map
所在地
Ome, Tokyo Mitakehon-cho, 265 River House
How to reach by car
KenHisashimichi Ome IC about 40 minutes / Chuo Expressway Hachioji IC about 50 minutes / parking to the third power plant parking Tamagawa
How to reach by train
About 80 minutes by high speed / River House → JR Ome Line Mitake from Shinjuku (Mitake) a 3-minute walk from the train station
---
Price list
Basic charge
| | |
| --- | --- |
| General (adult) / person 5,500yen | It is 13 years old - the target. 2 persons - |
| Student / person 5,000yen | Students of junior high school students ~ are eligible. |
| Limited SS (Sunset) course / person 5,000yen | It is a limited time tour of 13 years old ~ ※ July ~ September |
※Prices including all taxes.
※上記は基本料金になります。
※日程によって料金が異なる場合がございますので、日程を選択した後に表示される料金表をご覧ください。
---
---
お支払い・キャンセルに関して
About payment
予約確定後、開催日の3日前までに料金を下記口座にお振込み下さい。 ジャパンネット銀行 本店営業部(001)普通口座 7088072 ユ)コンセプト ※恐れ入りますが振込手数料はご負担下さい ※お振り込み主名は「開催日+お客様名」でお願いします。例「0501 ミタケタロウ」 ※当日現金でお支払いされる場合は1000円割増になります ※お振り込みが難しい場合はご予約時にご相談下さい
Payment method
The payment method specified by the operator.
About cancellation fee
Canceled the participation by the circumstances of the customer, please understand that it received a cancellation fee of following.
100% of the day rate

If you can call by 18:00 the day before ※, we will return the fee within one week.
※ If you late more than 20 minutes to set time, please note that there is a case where I am allowed to treat as cancellation.
Cancellation by operators.
In the following cases, you may want to stop the holding of tour classroom.
• If you did not reach the condition failure or minimum departs number of people of the river.
※ does not repay the fee below.
If there was an accident (sudden thunderstorm, accident, boat of rupture, etc.), to being held.
• If the participant does not comply with the instructions of the instructor or perform prohibited acts.

※ to determine the decision of the stop at 14:00 of the previous day, we will contact you.
※ You can also specify an alternative date.
---
Other
Matters require attention
Not the fact that 100% safety in the river, is a sport in which there may be a unexpected accident.
Everyone in we recommend to subscribe to the accident insurance just in case is.
Because products such as travel insurance and leisure insurance from each insurance company has been released, please try to contact us.
Thing with like car insurance and life insurance and is already dealings with a company likely to contract.
Other notices
You can join Anyone healthy people in junior high school or more, but those who exceed the height 190cm or body weight 80 kg, if the people over 60 years of age to participate, please contact us in advance.
※ However, junior high school students must be accompanied by a guardian.
Please feel free to contact us also available in organizations like ※.
みんなの体験談
いい天気で、水量も多くとても楽しかったです‼
ラフティングで川を下るだけでなく、飛び込んでみたり、途中でボートを降りて遊んだりとても充実した半日を過ごしました。
また、インストラクターの方がベテランでとても安心。そしてかっこいい笑
写真も料金に含まれていて、保存できますし、素敵な夏の思い出です。
友だちと参加させていただきました!初めて体験したので最初は緊張しましたが、カヌーもサップも楽しかったです。丁寧に説明もしてくれ、日常を忘れて癒されました!ありがとうございました。
参加日: 2016 年 09 月
Stand Up Paddle Board (SUP)
カヌー・カヤック
今回初めてのラフティングでワクワクもありながら、少し緊張していましたが、スタッフ皆さんがとても気さくで楽しい方ばかりでした。必要なものはすべてレンタルできるので、着替えだけで良し!こんな気軽にできるなら来年もぜひ参加したいです♪そしてチームごとの雰囲気に合ったゲームもしてくれました。本当に楽しい時間をありがとうございましたぁ!!!
5,500円~​ ​(tax included)
一般(大人) 1 人 あたりの料金
Included in price
Necessary outfit, guide fee
| | |
| --- | --- |
| | スタート時間 |
| | Participating age13 才~ |
| | Time required 2-3 hours |
| | ScheduleMarch 1, 2006 to November 30 |
| | Assemble point Look in GoogleMap |