スタート時間

Participating age

13 才~

Time required

Four to five hours

ScheduleMarch 1, 2006 to October 31, 2008
Assemble point Look in GoogleMap
Description​ ​
It is an experience tour for inexperienced people and beginners. Why do not you spend your leisurely day while learning the basic operation of one-way kayak?
Beginners, please rest assured!
This plan is all right even if there is no knowledge, so we have targeted towards the people and beginners inexperienced!
Experienced instructors, the operation of the paddle (ol) from getting on and off of the ship, such as the remedy at the time of the overthrow, will be carefully guidance from scratch!
Experience the nature of Tokyo
Venue of the plan is a small lake surrounded by a white circle Lake (Okutama) forest.
There is also a taste also a little thrill flow in the upstream portion.
Why do not you enjoy the precious nature of Tokyo?
Please consult the direction of organization!
Organizations such as the special course / 12 people or more training and fellowship travel and school trips are also available a popular course!
So you can arrange the time and content according to your wish, please feel free to contact us.
---
Attractions of the plan
Four seasons of scenery you can enjoy
Please feel free to contact us even organizations like!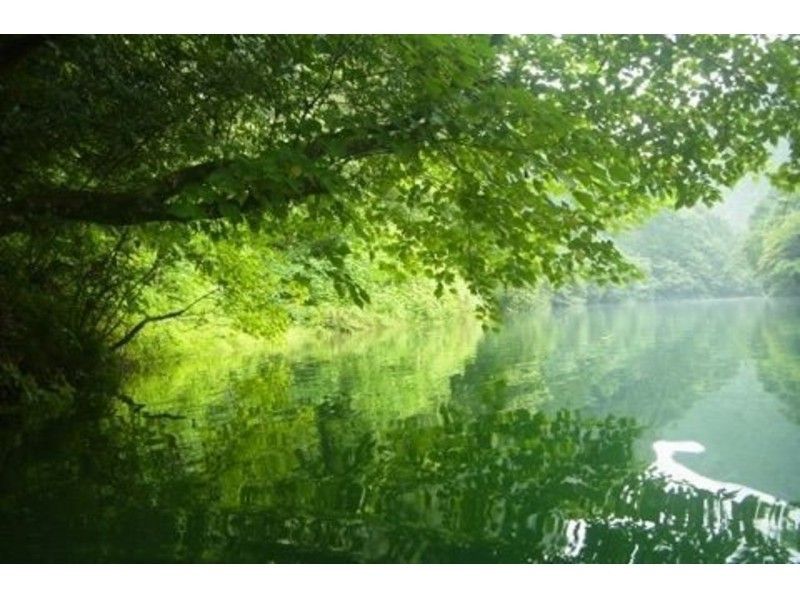 In the lake of green forest, leisurely water walk ♪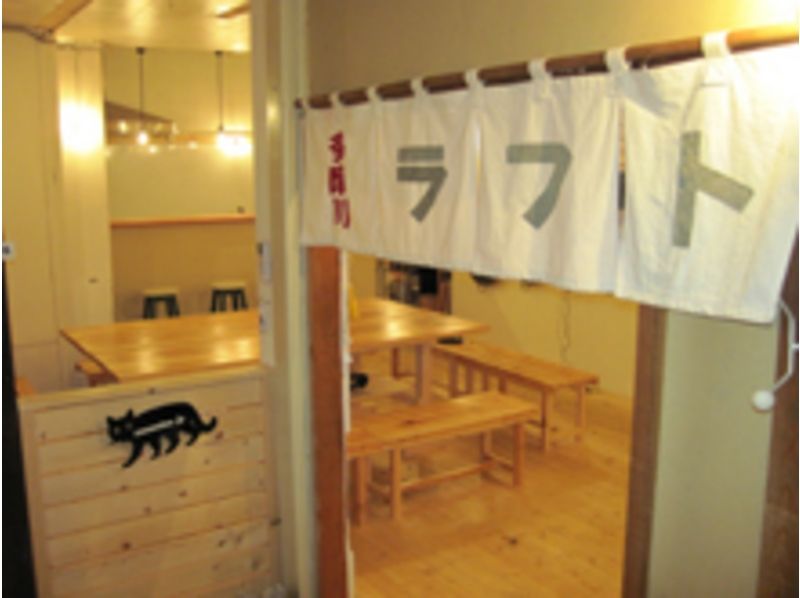 A commitment of alcohol offers at reasonable rates!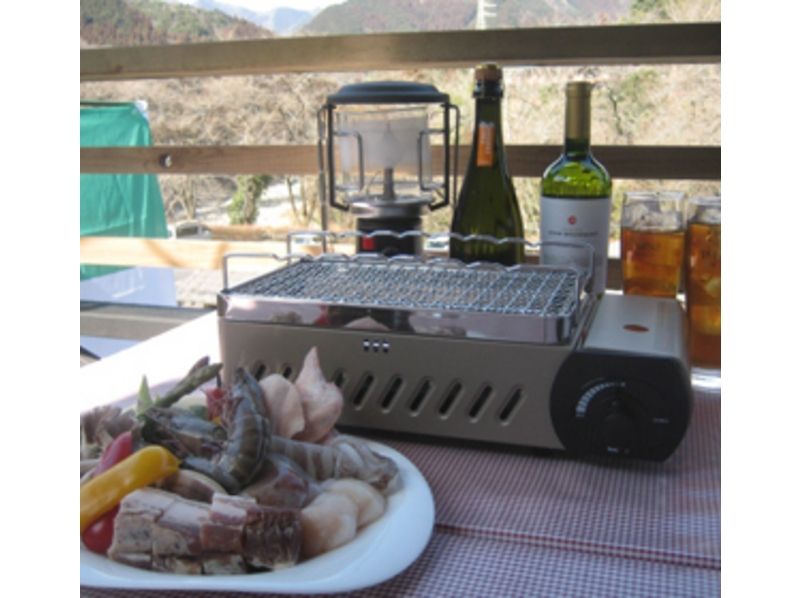 Italian a BBQ using the wood deck and terrace of outdoor you can enjoy!
---
Information
Minimum number of people
1 人
Number of people who can book
1人〜
Schedule
March 1, 2006 to October 31, 2008
Assemble time
Short course 09: 10
Long course 09: 45
(Concept · River house set just a short walk from JR Mitake Station)
※ depends on the opening day. be careful.

Short Course 9: 10 ~ 12: 40 Scheduled
Regular course 9: 45 ~ 16: 30 Scheduled
Assemble point
River House (Mitake Station 3-minute walk)
※ depends on the opening day. be careful.
Reservation deadline
The day before, until 5 PM
---
Regarding advance preparation
About clothings and must-bring items
Necessities
·towel
Swimwear (can be without if there is underwear instead)
· T-shirt
- Shorts
·hat
Sandals that sneakers or heels can be fixed
Glasses of people (those may be wet all or more) glasses band
Convenient thing if
·Sunscreen
- Insect repellent
Copy of health insurance card
- Drinks (PET bottles)

※ Please do not bring health management on the food.
About rental items
Paddling jacket, etc. to wear on top of the life vest or T-shirt, the other in the necessary equipment will be available here. (free)
---
Facility information
Changing room
toilet
shower
Hot spring
Locker
Hairdryer
Parking Lot
コンビニ
スーパー
---
Access and map
所在地
Ome, Tokyo Mitakehon-cho, 265 River House
How to reach by car
KenHisashimichi Ome IC about 40 minutes / Chuo Expressway Hachioji IC about 50 minutes / parking to the third power plant parking Tamagawa
How to reach by train
About 80 minutes by high speed / River House → JR Ome Line Mitake from Shinjuku (Mitake) a 3-minute walk from the train station
---
Price list
Basic charge
| | |
| --- | --- |
| Short course (general) / person 6,000yen | 13-year-old - |
| Short course (student weekday group discount) / person 5,500yen | The person of 13-year-old-student, is a target is those who participate in the weekday 10 or more people. |
| Regular Course (general) / person 8,500yen | 13-year-old - |
| Regular Course (student discount) / person 7,000yen | Who to 13-year-old students are eligible. |
※Prices including all taxes.
※上記は基本料金になります。
※日程によって料金が異なる場合がございますので、日程を選択した後に表示される料金表をご覧ください。
---
---
お支払い・キャンセルに関して
About payment
After the booking is confirmed, please transfer the fee to the following account to up to 3 days before the date of the meeting.
Japan Net Bank head office sales department (001) savings account
7088072 Yu) concept

※ Excuse me, but the transfer fee Please bear
※ The transfer main name please "Dates + your name." For example, "0501 Mitaketarou"
※ If you are paid by the day of cash will be 1000 yen premium
※ If your transfer is difficult, please contact us at the time of booking
Payment method
The payment method specified by the operator.
About cancellation fee
Canceled the participation by the circumstances of the customer, please understand that it received a cancellation fee of following.
100% of the day rate
If you can call by 18:00 the day before ※, we will return the fee within one week.
※ If you late more than 20 minutes to set time, please note that there is a case where I am allowed to treat as cancellation.
Cancellation by operators.
In the following cases, you may want to stop the holding of tour classroom.
• If you did not reach the condition failure or minimum departs number of people of the river.
※ does not repay the fee below.
If there was an accident (sudden thunderstorm, accident, boat of rupture, etc.), to being held.
• If the participant does not comply with the instructions of the instructor or perform prohibited acts.

※ to determine the decision of the stop at 14:00 of the previous day, we will contact you.
※ You can also specify an alternative date.
---
Other
Matters require attention
Not the fact that 100% safety in the river, is a sport in which there may be a unexpected accident.
Everyone in we recommend to subscribe to the accident insurance just in case is.
Because products such as travel insurance and leisure insurance from each insurance company has been released, please try to contact us.
Thing with like car insurance and life insurance and is already dealings with a company likely to contract.
Other notices
You can join Anyone healthy people in junior high school or more, but those who exceed the height 190cm or body weight 80 kg, if the people over 60 years of age to participate, please contact us in advance.
※ However, junior high school students must be accompanied by a guardian.
みんなの体験談
東京都内とは思えないくらいの大自然の中、貸切状態で湖でカヤックを楽しみました。スタッフの方に親切にガイド・レクチャーしていただき、短い時間でしたが、充実したあっという間のひとときでした。
次回は、1日コースでぜひ参加したいと思いました。
カップル
ファミリー
友人と
ストレス解消
初挑戦
場所は奥多摩で東京からのアクセスがよくて気軽に行けました!
カヌー難しいけどインストラクターの方が丁寧に教えて下さってうまくできるようになりました!
楽しかったです♪
6,000円~(税込)
ショートコース(一般) 1 人 あたりの料金
Included in price
ライフベスト、パドリングジャケット、その他必要な装備、消費税。 レギュラーコース はトン汁などの軽食費も含まれます。
| | |
| --- | --- |
| | スタート時間 |
| | Participating age13 才~ |
| | Time required Four to five hours |
| | ScheduleMarch 1, 2006 to October 31, 2008 |
| | Assemble point Look in GoogleMap |